With all the beauty that our Earth has to offer, it's a real pity that not all of us have enough time or possibilities to go and see it. That's why we want to invite you to a virtual journey – and it won't be some well-known tourist destinations, but instead – 25 incredibly beautiful places that actually exist. Hopefully this list will make you hungry for travel and inspire you to go and finally buy those plane tickets!
Maze Gardens at Ruspoli Castle, Italy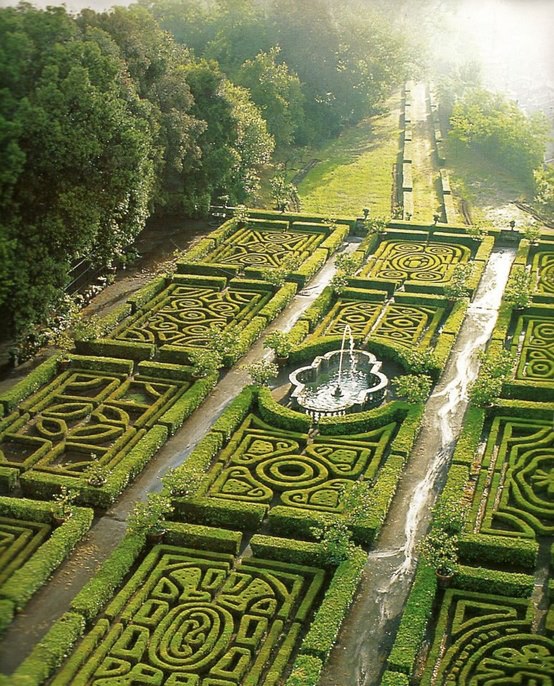 Located between Rome and Florence, Castello Ruspoli (Castle Ruspoli) has arguably the most magnificent parterre garden in Italy, a rich family history, and an air of unknowable mystery. Pope Paul III donated both the castle and the land of Vignanello to his niece Beatrice Farnese in 1531, which marks the birth of the Marescotti Ruspoli dynasty. The castle and its awe-inspiring Renaissance gardens are among the most relevant in Europe.
Castello Ruspoli is open to visits, allowing visitors to explore cultural activities, different travel experiences, getaways and a unique immersion in local culture and in the history of the Ruspoli family.
Waitomo Glowworm Caves, New Zealand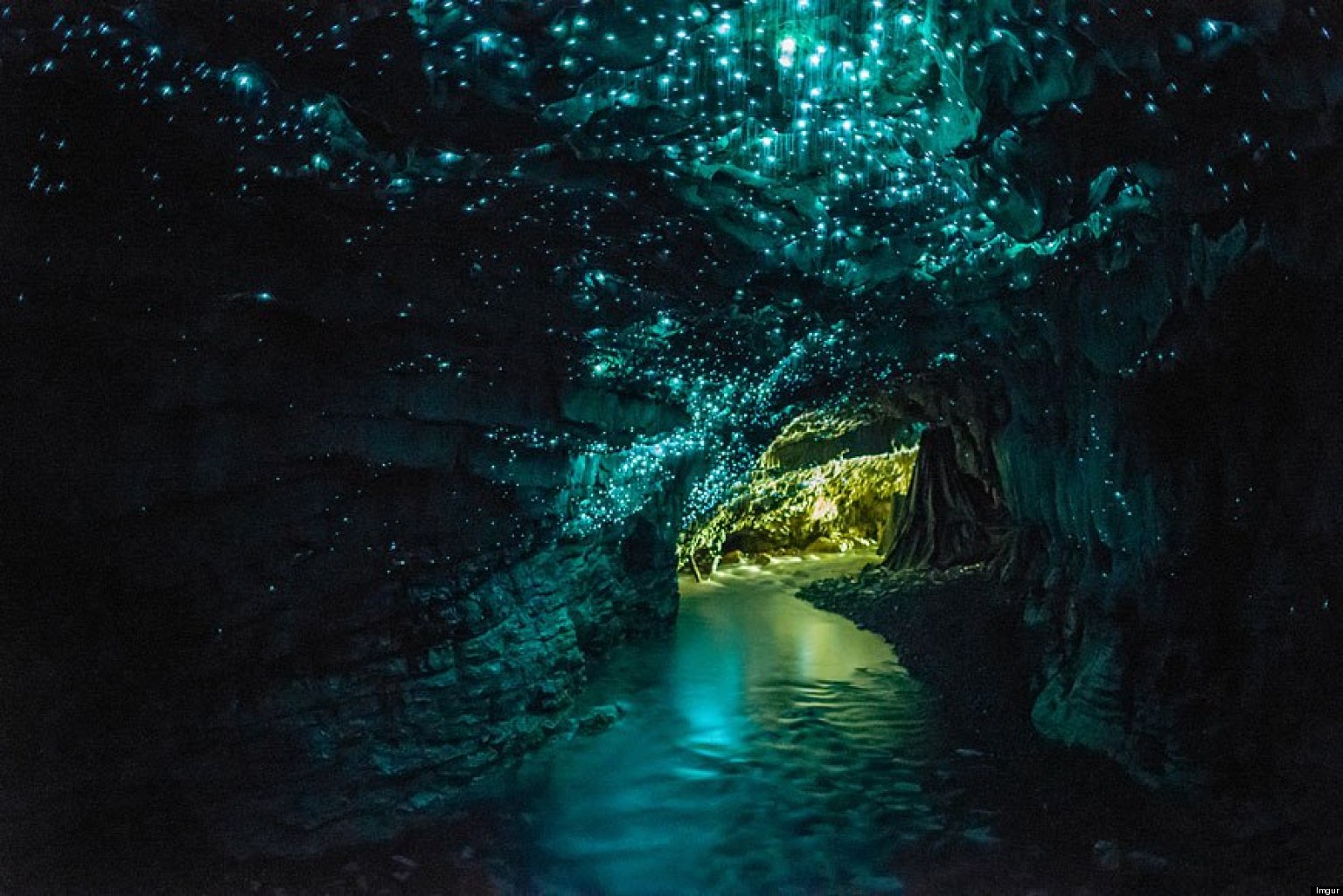 The Waitomo Glowworm caves are a cave system in New Zealand known for its population of glowworms that shine like a star-speckled night sky. Lining the ceiling like fluorescent space stickers found in a kid's bedroom, the bioluminescent glowworms of Waitomo's caves were discovered over 120 years ago and create a magical spectacle. The glowworms are found in massive numbers, clinging to rock walls with long strings of sticky hanging beaded threads. When seen in large groups they are truly astounding.
The glowing lights and hanging beaded threads are the work of Arachnocampa luminosa, a species of glowworm that lives only in New Zealand. In their larval stage, these insects release long strands of silk with beads of mucus, which serve to entrap prey insects as they fly by. Because the wind could easily tangle or otherwise damage their snares, these glowworms only live in caves or deep rainforests sheltered from wind. Another adaptation is their bioluminescent glow – the hungrier they are, the brighter they shine. In a dark cave, this light can attract prey to their snare, much like a porch light or a flashlight can attract bugs in the woods.
Although scientists carefully monitor the cave to ensure that we never lose this natural treasure, it is open to guided tours. Next to the glowworm colonies, the cave also features beautiful limestone formations and other cave critters.
Slovenian Caves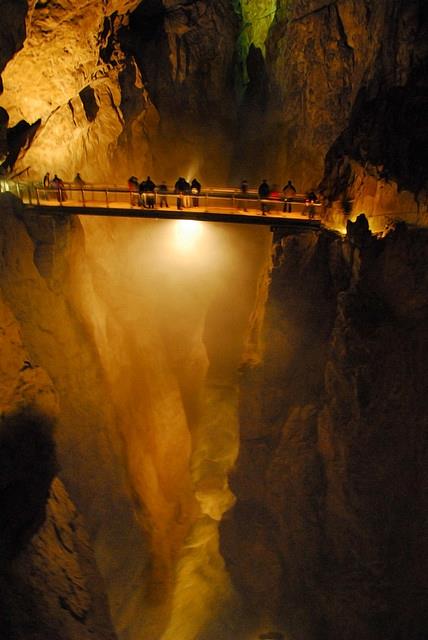 Referred to as the "Underground Grand Canyon," the Škocjan Caves in Slovenia are considered some of the largest subterranean chambers in the world. Like many natural wonders, the caves were formed over vast periods of time by a river, the Reka, which still flows along the bottom of the underground canyon. Though the "Underground Grand Canyon" nickname is catchy, the Škocjan Caves probably have more in common with New Mexico's Carlsbad Caverns; the cave's largest canyon measures, at some points, almost 200 feet across and 460 feet tall and is spanned by a narrow, vertigo-inducing bridge. (The Grand Canyon, meanwhile, is 18 miles across at its widest point.)
Thanks to the water flowing through the caves, a number of stunning geological features can be found inside the chambers, including limestone pools and massive stalagmite formations.
Tunnel of Love, Ukraine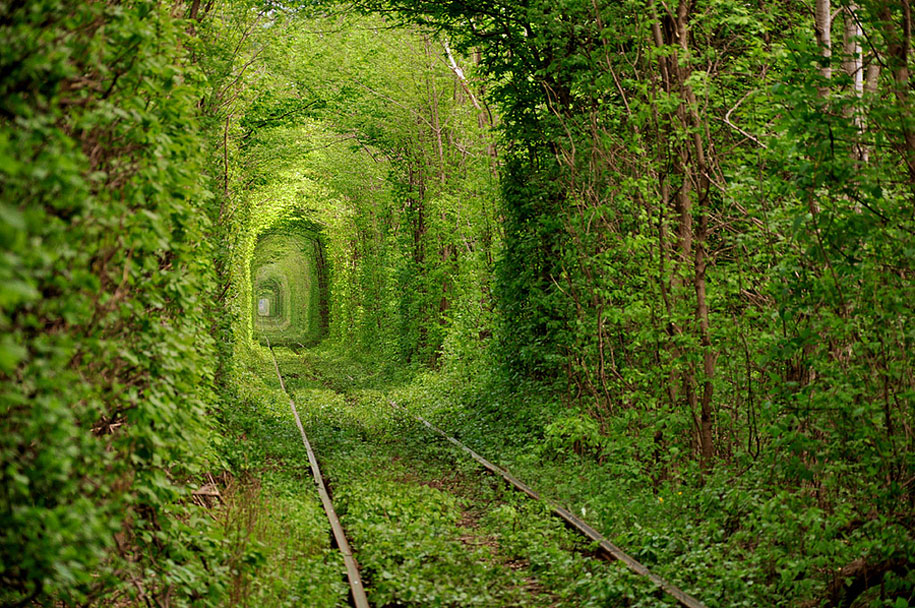 Oleg Gordienko
This lush, green tunnel, known as the "Tunnel of Love," is located on the outskirts of a small town called Klevan, Ukraine, not far from the Ukrainian regional center Rivne. During the summer, the trees form a natural arch over the train tracks. The landscape has been shaped by the passage of a train, with cargo for use in a steel factory, through the forest.
In addition to serving as a train route, the tunnel is very popular among lovers who like to come here to make a wish. The natives believe that when two people who really love each other cross the tunnel holding hands, their dreams become reality.
Tulip Fields, Netherlands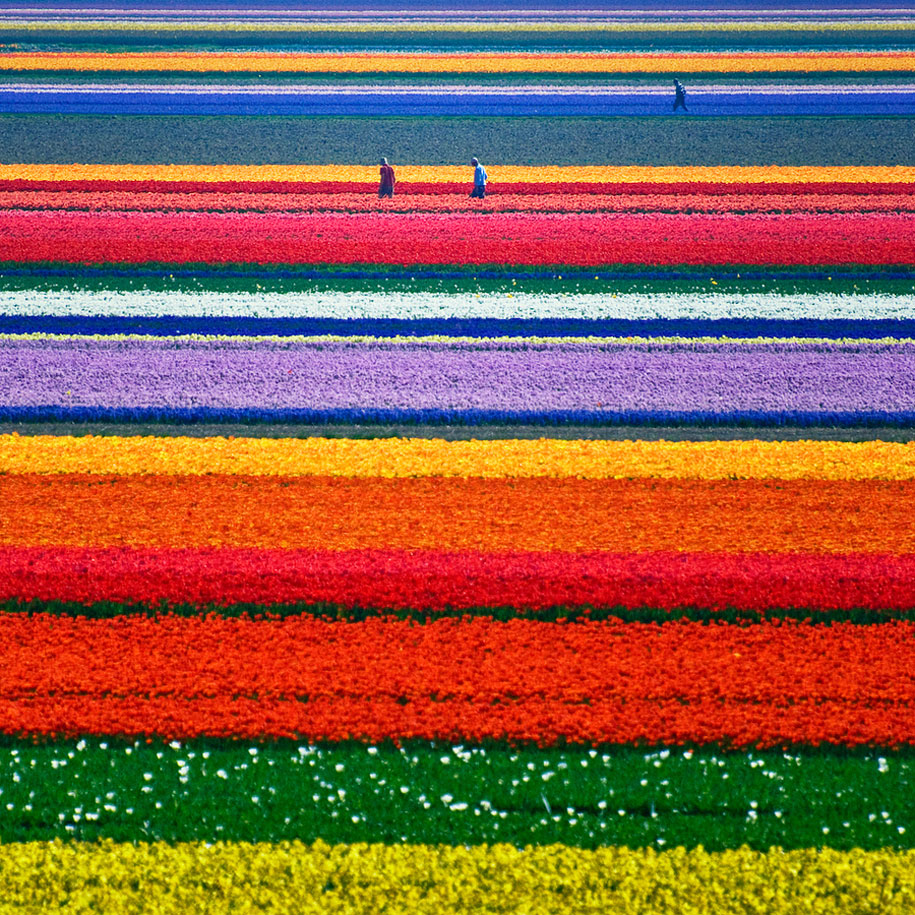 Allard Schager
If you're lucky enough to be in the Netherlands from March to May, there's one place you must visit: the tulip fields.
The Netherlands is world-famous for their tulip fields. Tulips, daffodils and hyacinths, as far as the eye can see. Every year from March to May the Dutch countryside transforms into a sea of color. According to Nat Geo, the first tulip was planted in Dutch soil in 1593, and it has become a national symbol ever since. They even have a name for the route most people take through this part of Holland. It's called the Bloembollenroute or flower bulb route.
Salar de Uyuni, Bolivia
Salar de Uyuni in southwest Bolivia is the world's largest salt flats, sitting at a lofty 3653 meters (11,985 feet) and blankets an amazing 12,000 square kilometers (4633 square miles). The savage beauty of this vast salt desert makes it one of South America's most awe-inspiring spectacles.
The Salar was part of a prehistoric salt lake, Lago Minchín, which once covered most of southwest Bolivia. It was formed when the lake dried up. It is covered by a few meters of salt crust, which has an extraordinary flatness with the average altitude variations within one meter over the entire area of the Salar.
Hitachi Seaside Park, Japan
The Hitachi Seaside Park is a sprawling 470 acre park located in Hitachinaka, Ibaraki, Japan, featuring vast flower gardens including millions of daffodils, 170 varieties of tulips, and an estimated 4.5 million baby blue eyes (Nemophila). The sea of blue flowers blooms once annually around April in an event referred to as the "Nemophila Harmony."
The park has become widely known for these baby-blue-eyes, attracting so many tourists that photographers have to photoshop them out of the fields, as it is impossible to take a person-free landscape photo.
Mendenhall Ice Caves, Juneau, Alaska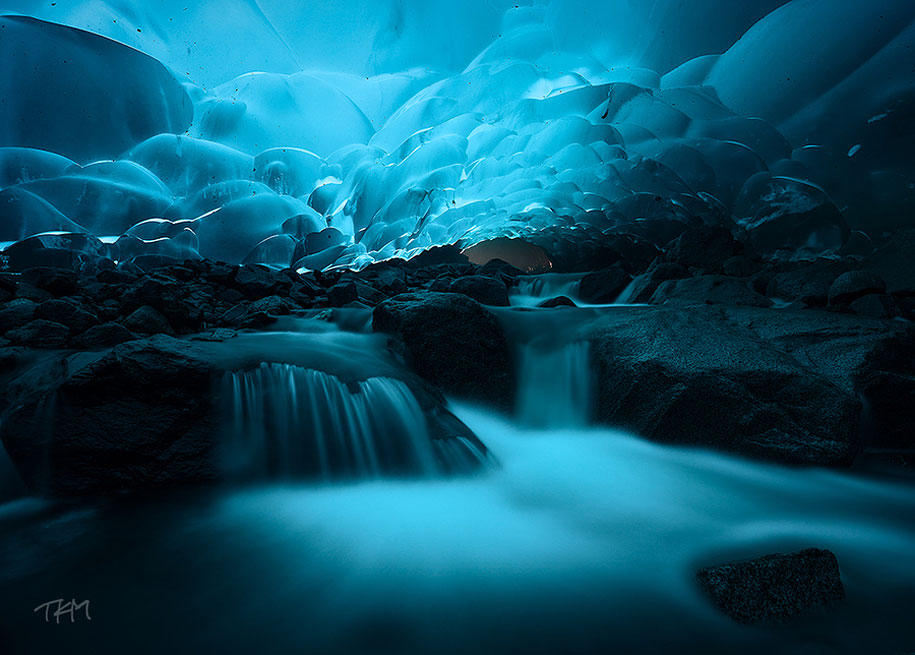 Kent Mearig
Imagine standing in a natural glassy dome illuminated by eerie blue light. A visit to Mendenhall ice caves is a rare chance to step into the heart of a glacier. The 12-mile-long stretch of ice (it is getting shorter every day, because of global warming) near Juneau in south-east Alaska, is surrounded by pristine countryside that includes hiking trails through a landscape populated by bears, porcupines and eagles.
Red Beach, Panjin, China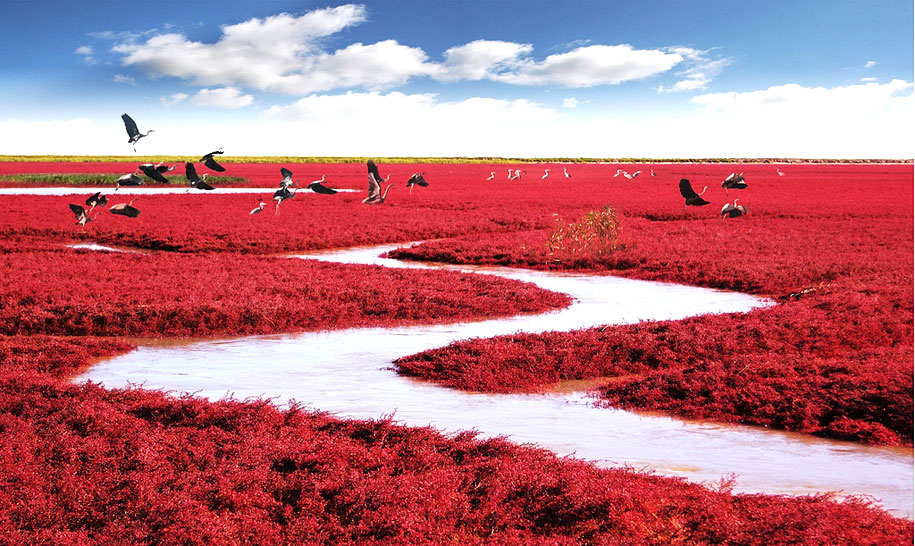 MJiA
Sand is probably the first thing that comes to mind when thinking about a beach. However, this is not the case with the Panjin Red Beach in China, which is red and not covered in sand at all. Such phenomena is caused by a type of sea weed Sueda. It starts growing during April and May, then stays green during the summer, but starts turning vividly red in autumn.
The Red Beach is located in the biggest wetland and reed marsh in the world, and is home to more than 260 kinds of birds and 399 kinds of wild animals. You can find the endangered Crown Cranes and Black Beaked Gulls there, which is why the area is even called "home of the cranes". In order to keep the whole ecosystem safe, the area was granted state-level protection back in 1988. Even though most of the Red Beach is closed to the public, there still is a small section that's open for tourists.
Arashiyama Bamboo Grove, Japan
The most famous bamboo grove in Japan is in the famous Arashiyama region on the west side of Kyoto. This bamboo grove has a road that runs through it for about 100 meters, from Nonomiya Shrine to Okochi Cottage. If you walk slowly down this path, you can smell the scent of bamboo and feel the rays of sunshine that come from down through the foliage above.
Cherry Blossom Street, Bonn, Germany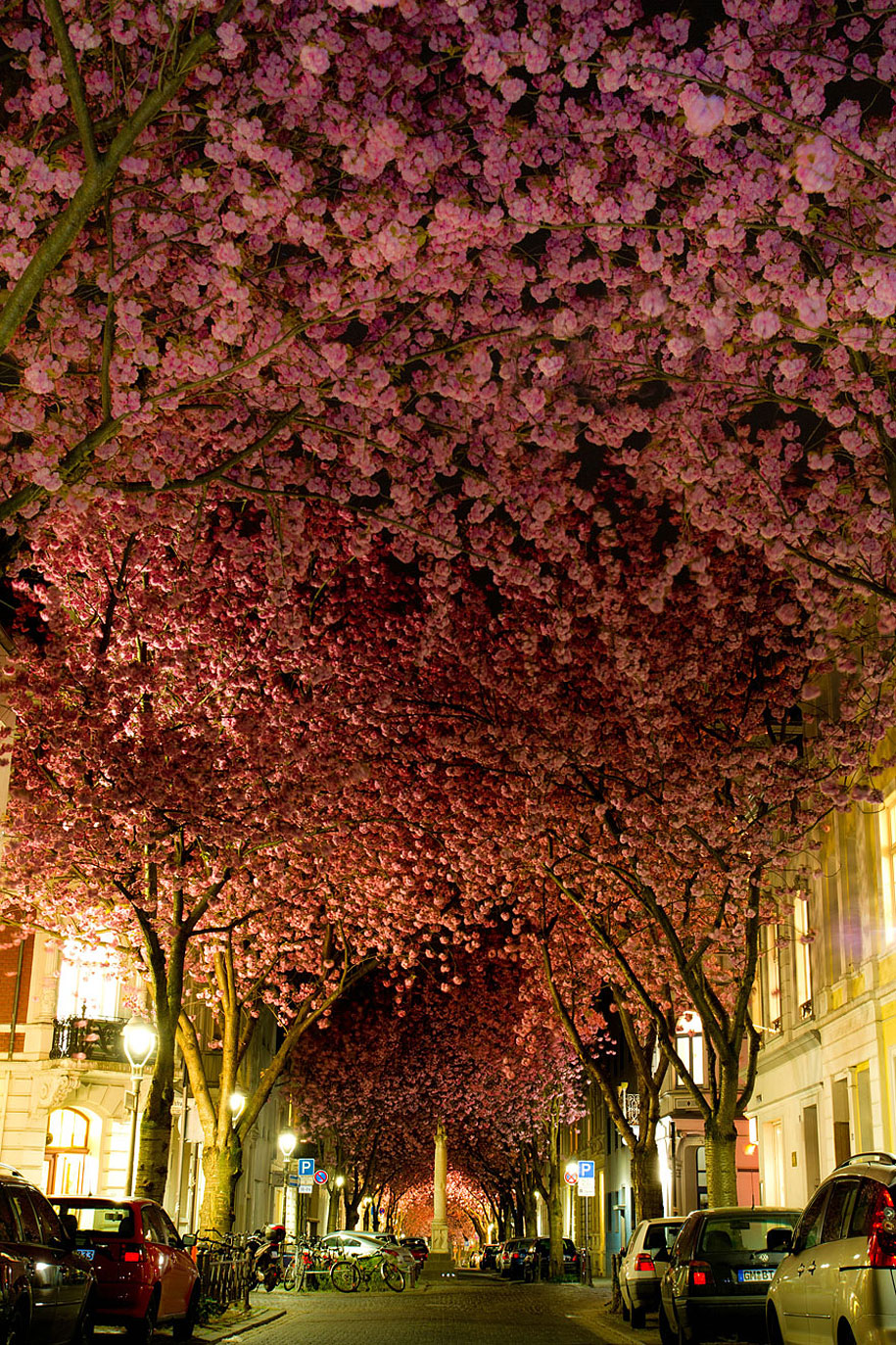 Adas Meliauskas
For two to three precious weeks each spring, the Heerstraße street in Bonn, Germany, transforms into an enchanting cherry blossom tunnel. In the 1980's the city planted Japanese cherry blossom trees on both sides of the narrow street, about a 5 minute walk from Beethoven's House. Every year, depending on weather but usually around mid April, the branches burst with millions of delicate pink flowers. They extend over the street, at some points into a full pink canopy. Eventually the flower pedals start to fall like a gentle pink spring snow.
Naica Mine, Mexico
The Naica Mine of Chihuahua, Mexico, is a working mine that is known for its extraordinary crystals. Naica is a lead, zinc and silver mine in which large voids have been found, containing crystals of selenite (gypsum) as large as 4 feet in diameter and 50 feet long. The chamber holding these crystals is known as the Crystal Cave of Giants, and is approximately 1,000 feet down in the limestone host rock of the mine.
The crystals were formed by hydrothermal fluids emanating from the magma chambers below. The cavern was discovered while the miners were drilling through the Naica fault, which they were worried would flood the mine. The Naica mine was first discovered by early prospectors in 1794 south of Chihuahua City.
Wisteria Flower Tunnel, Japan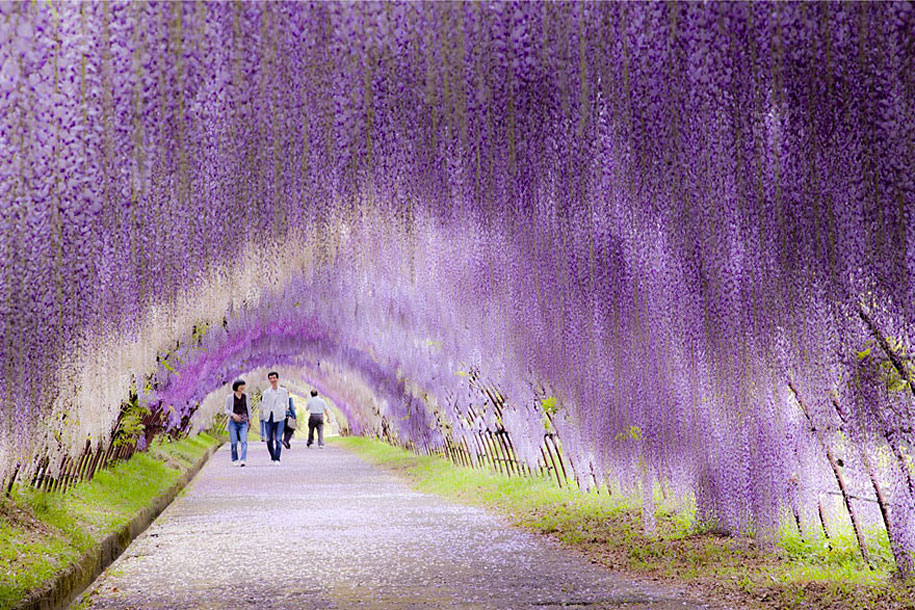 The spectacular views of the wisteria flowers at Kawachi Fuji Gardens, in Kitakyushu, Japan is another shining example of Japanese perception of beauty and architecture. The private garden hosts around 150 wisteria flowering plants of 20 different species. The crown jewel of the garden, however, is the stunning wisteria tunnel, where visitors can walk surrounded by hanging multicolored flowers.
The gardens are located about a 4-hour drive away from Tokyo, and the best visiting time is late April to mid May. At this time of the year, the wisteria flowers are in full bloom. Moreover, an annual "Wisteria Festival", also known as "Fuji Matsuri", is hosted on April 27-29 to offer additional festivities in the gardens.
Once in the gardens, many visitors experience an overwhelming zen-like peace and calmness. It's no wonder that wisteria is an important symbol for Buddhists, representing prayer and reaching out to the divine. These metaphors are mostly inspired by the spiraling shape and manner that the flower grows, sometimes reaching as high as 65.6 ft above the ground.
Black Forest, Germany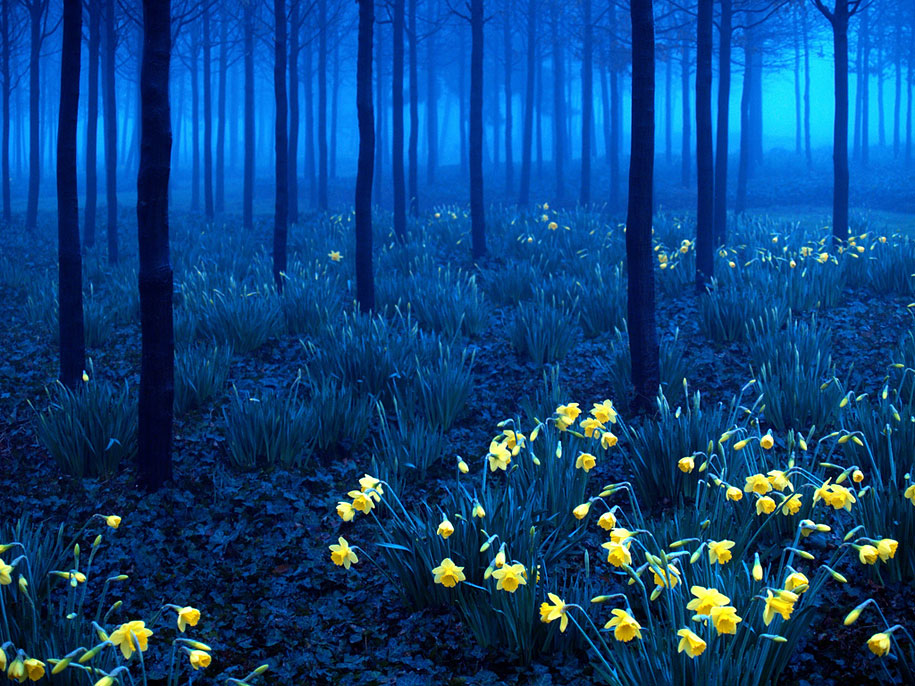 andy linden
Fields of Tea, China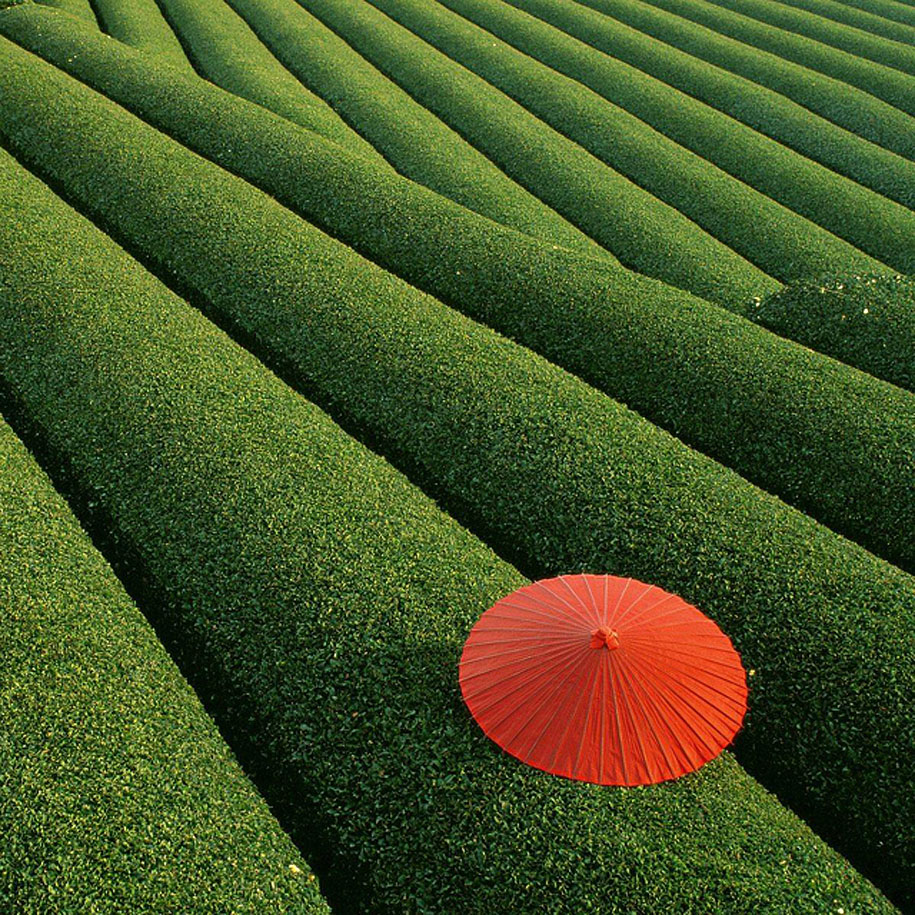 unknown
Tianzi Mountains, China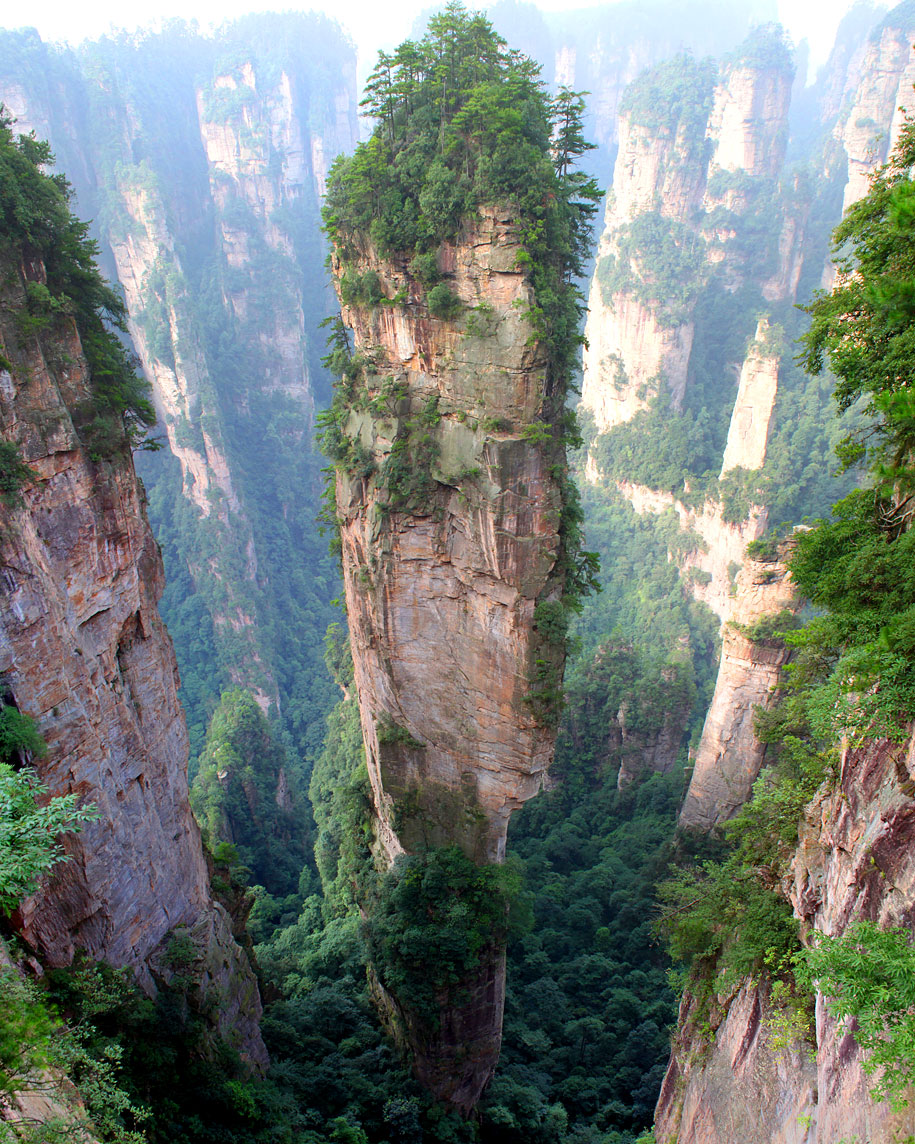 Richard Janecki
Hang Son Doong, Vietnam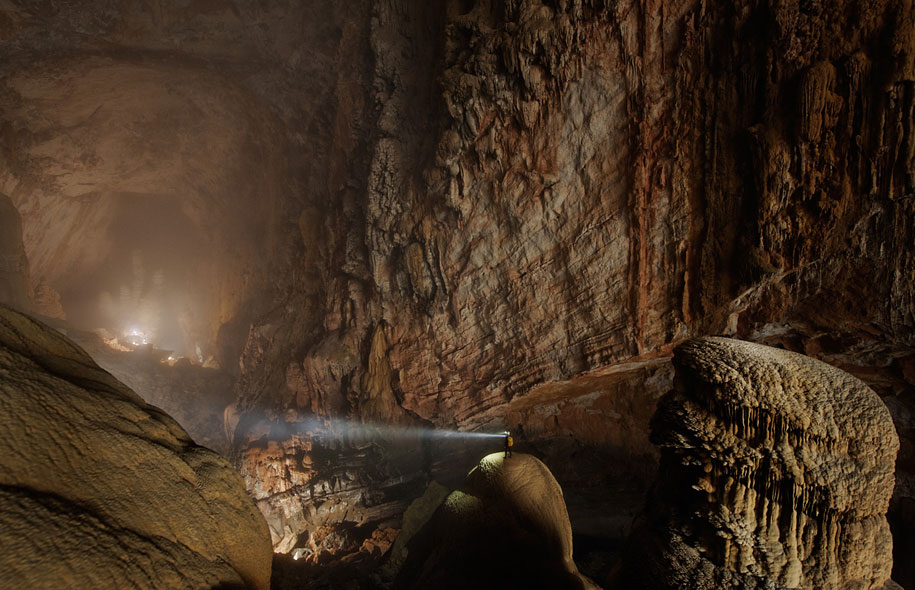 Carsten Peter
Shibazakura Flowers, Takinoue Park, Japan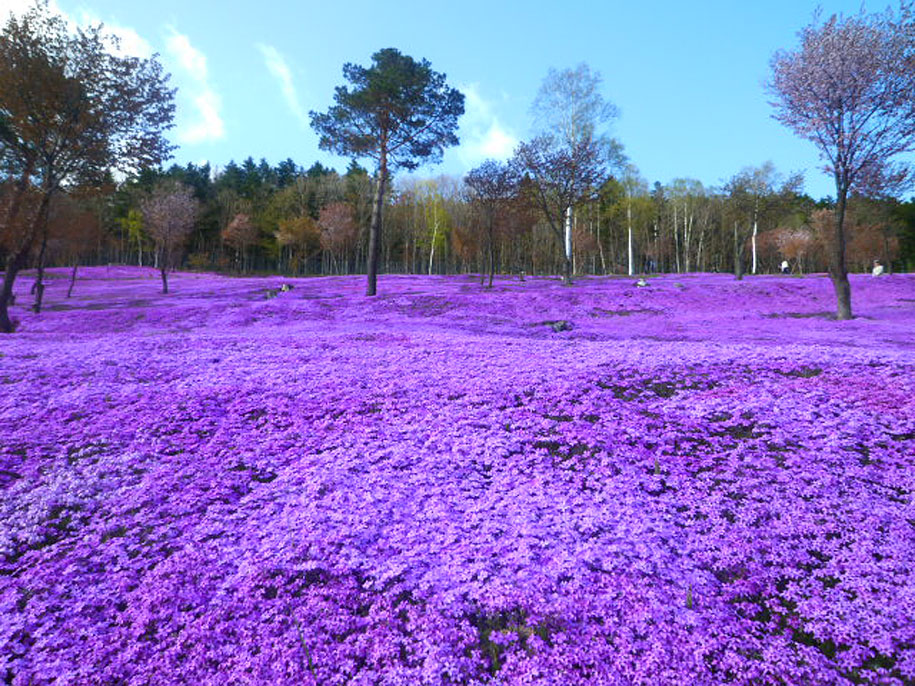 kimi-tourguide.blogspot.com
Antelope Canyon, USA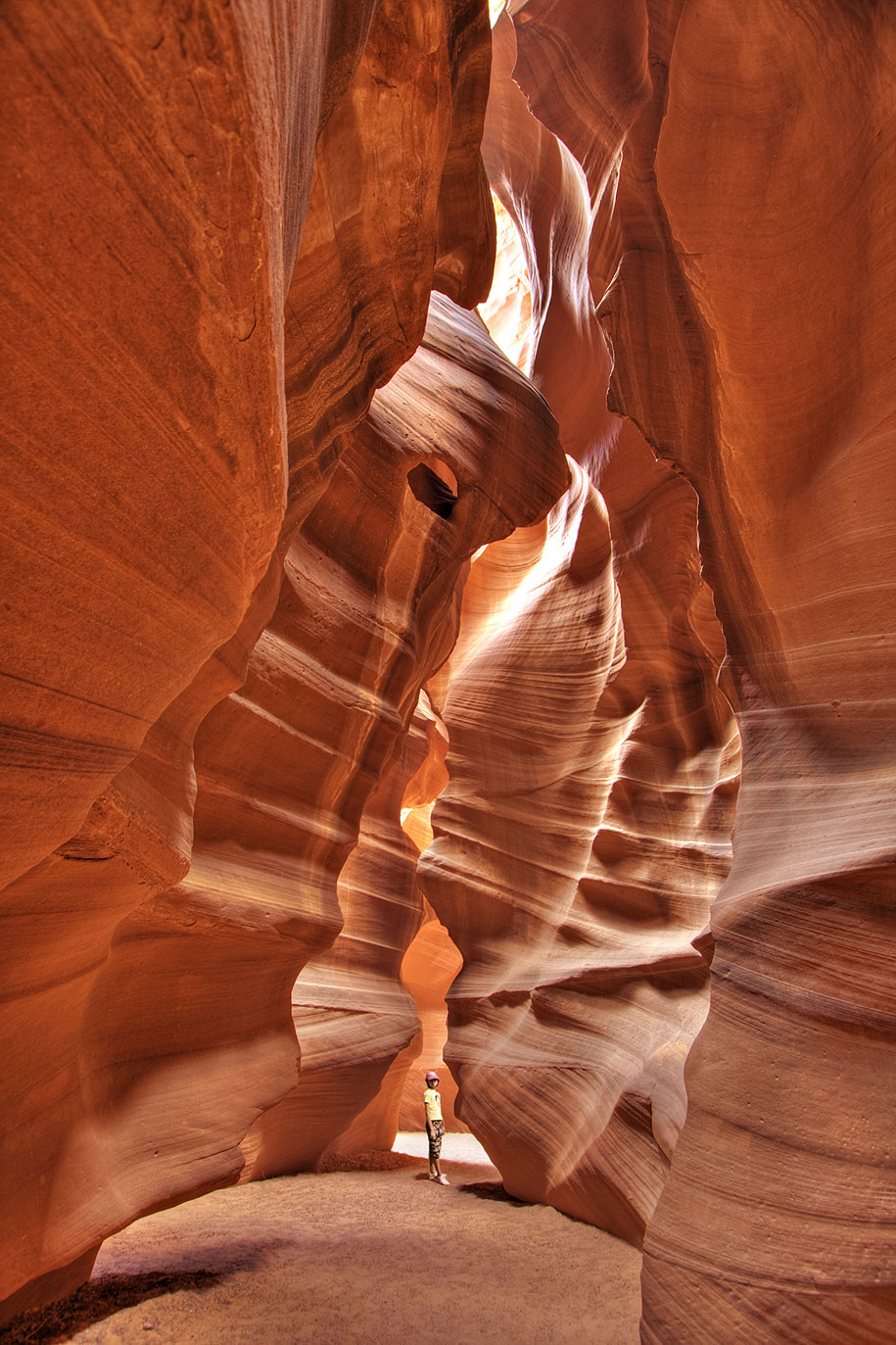 CSMphotography
Lake Hillier, Australia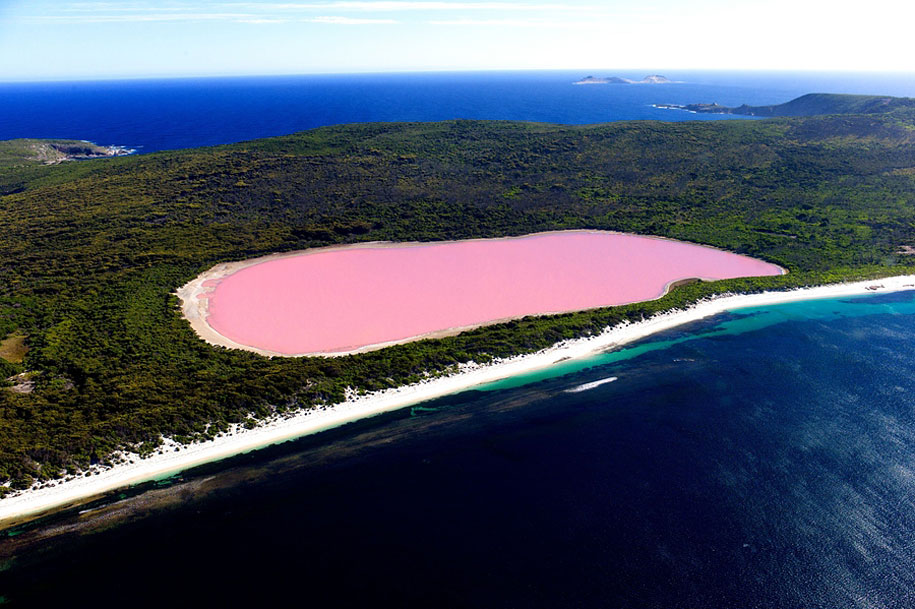 Ockert Le Roux
Lake Retba, Senegal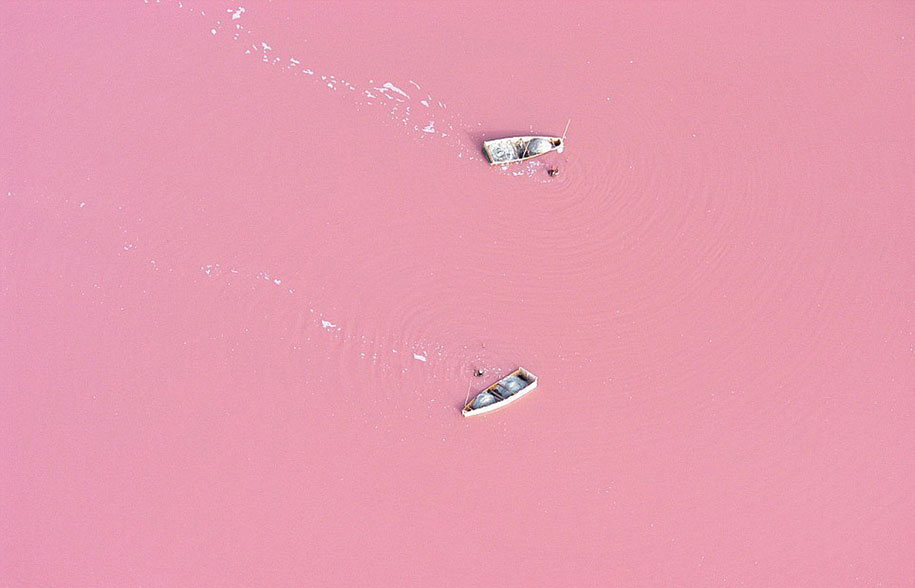 buzzfeed
Lavender Fields, UK and France
Canola Flower Fields, China
Mount Roraima, South America
Zhangye Danxia Landform, China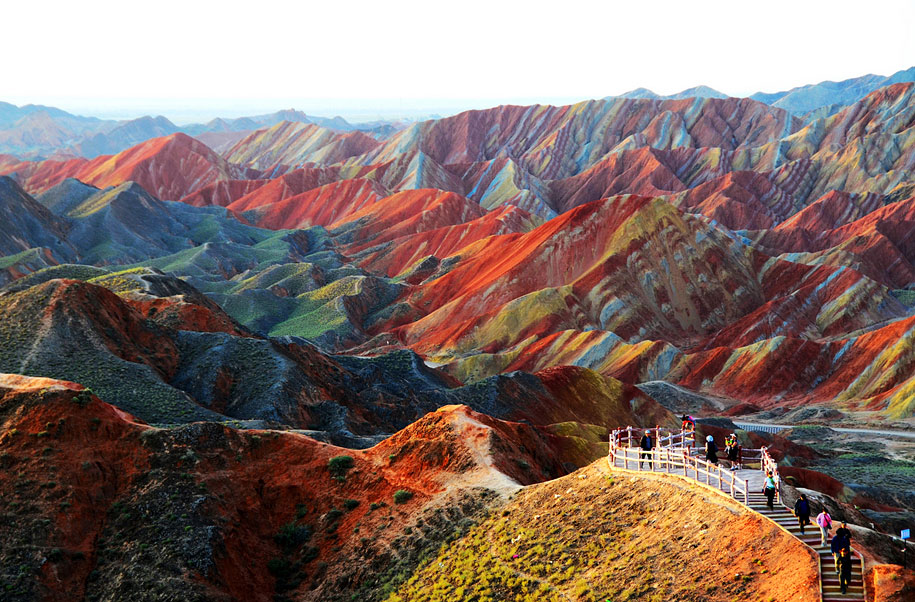 unbelievableinfo.blogspot.it
Share the beauty of this amazing world with others below.