These delicious flags were designed for the Sydney International Food Festival by the advertising agency Whybin\TBWA. It's a fun and creative concept that recreates a country's flag from the food associated with it.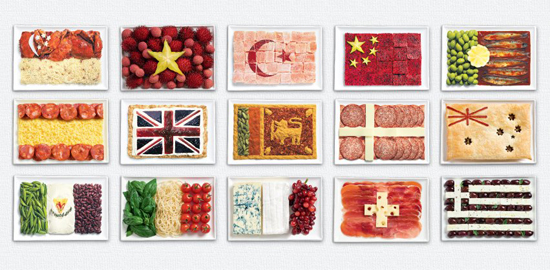 Now many of you will likely disagree with some of the foods selected to symbolize a particular country, but keep in mind it can be challenging to not only use food that represents the country but also works with the actual design of the flag (e.g., starfruit for stars).
Feast your eyes on these beautiful works of art.
1. Italy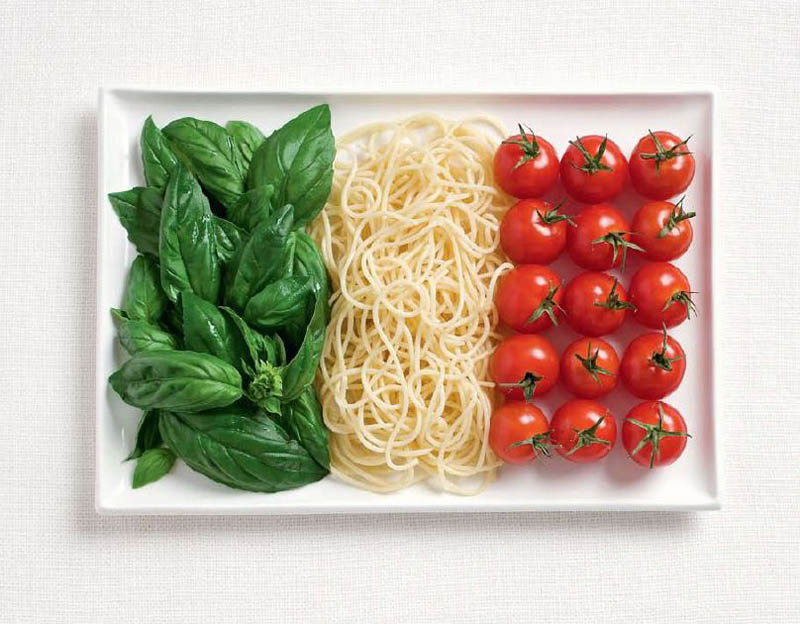 Basil, pasta, tomatoes
2. Brazil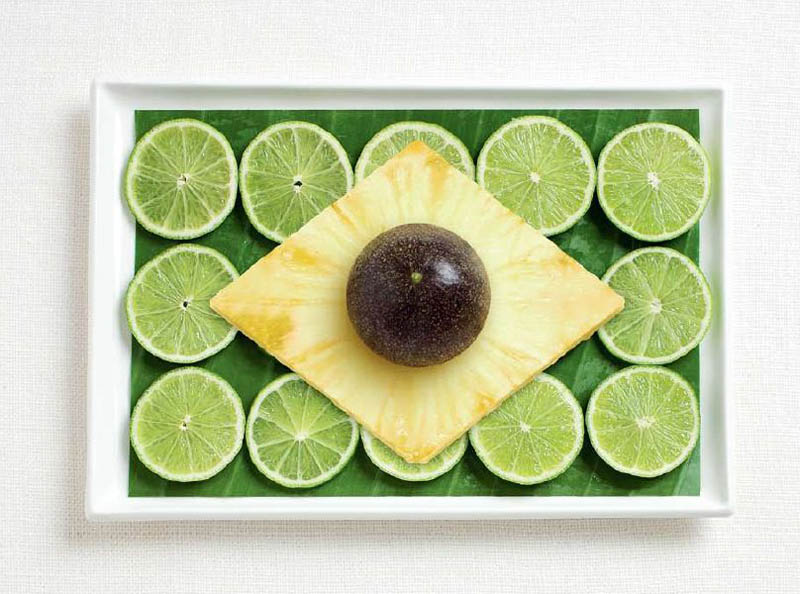 Banana leaf, limes, pineapple, passion fruit
3. India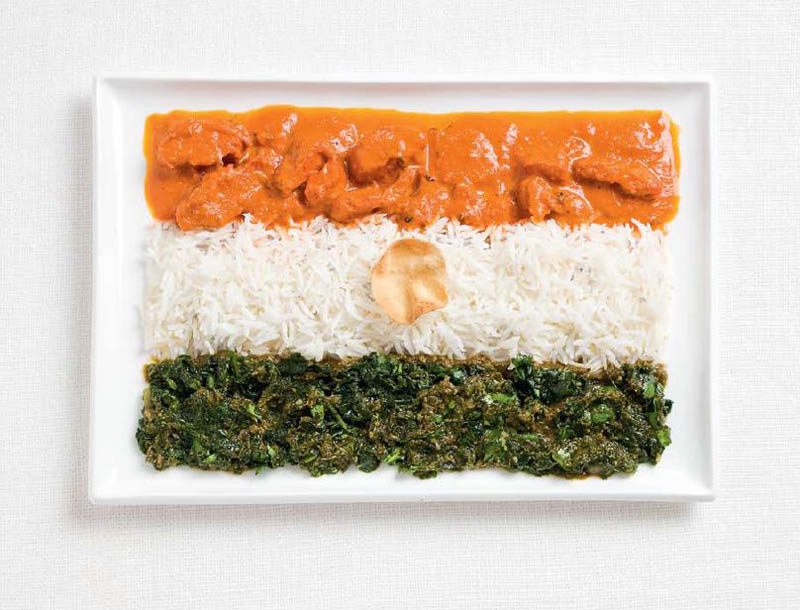 Curries, rice, pappadum wafer
4. Japan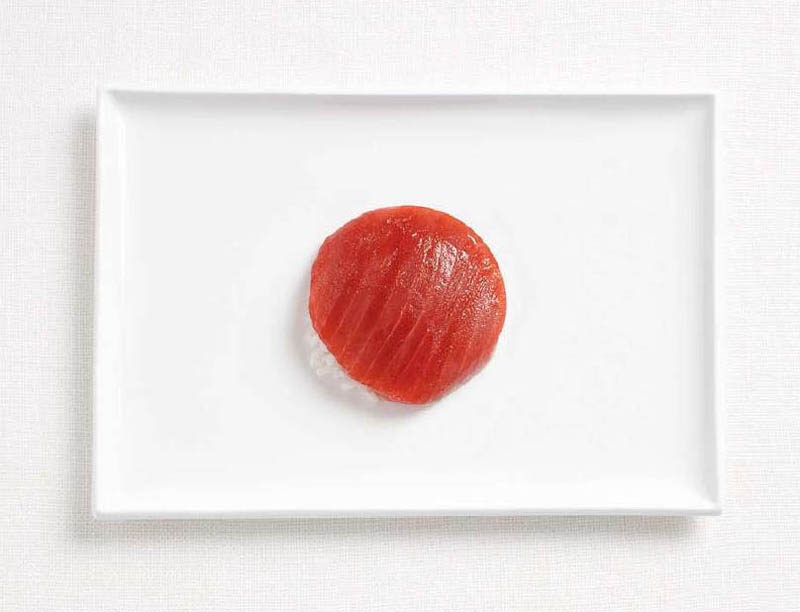 Tuna and rice
5. Greece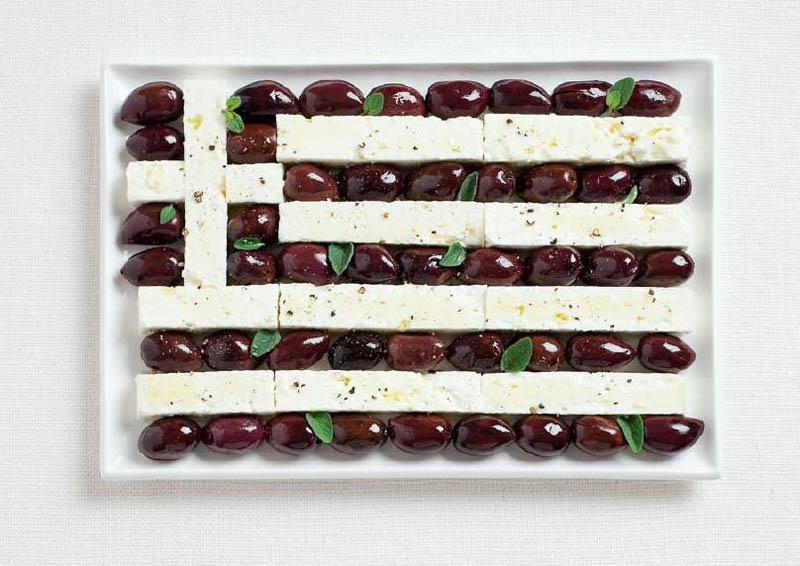 Kalamata Olives and feta cheese
6. Lebanon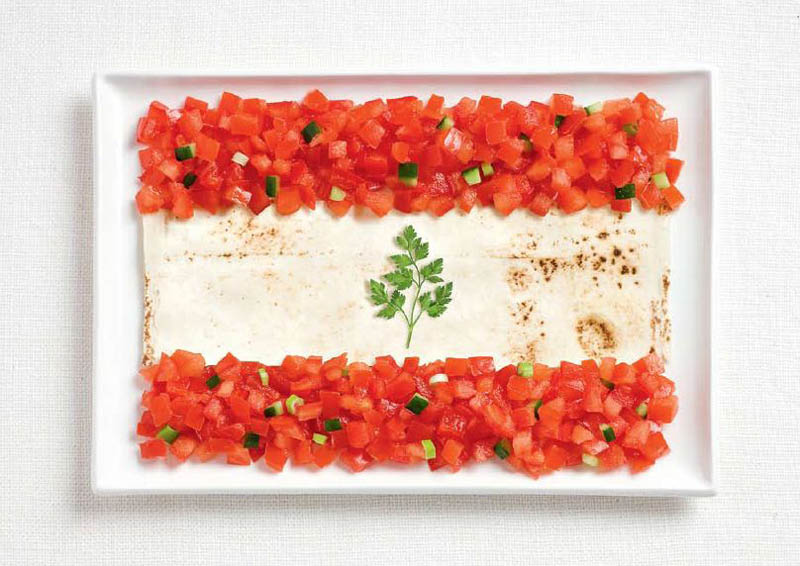 Lavash, fattoush, herb spring
7. Vietnam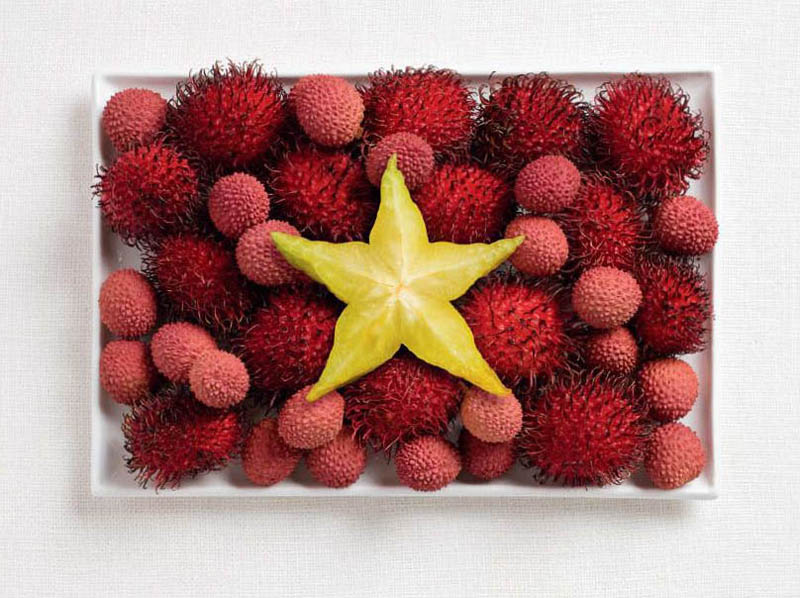 Rambutan, lychee, starfruit
8. Australia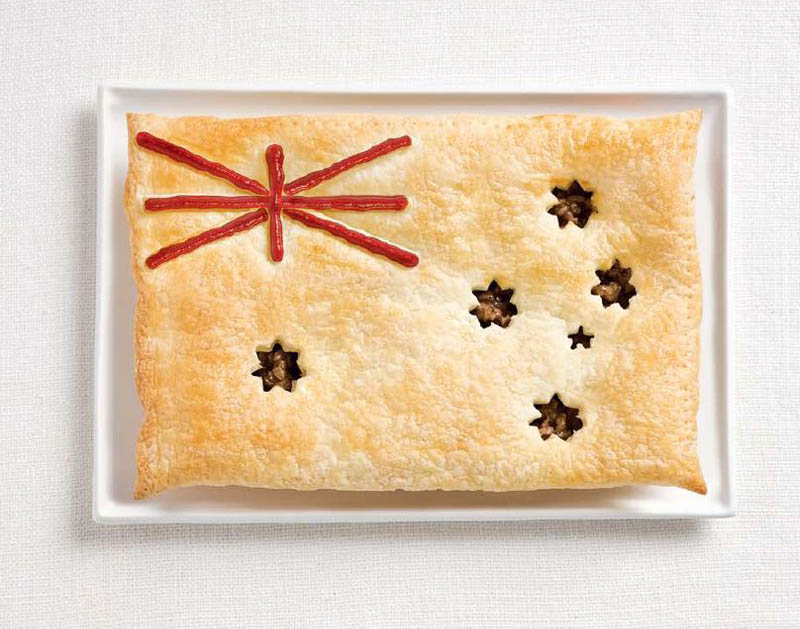 Meat pie, sauce
9. South Korea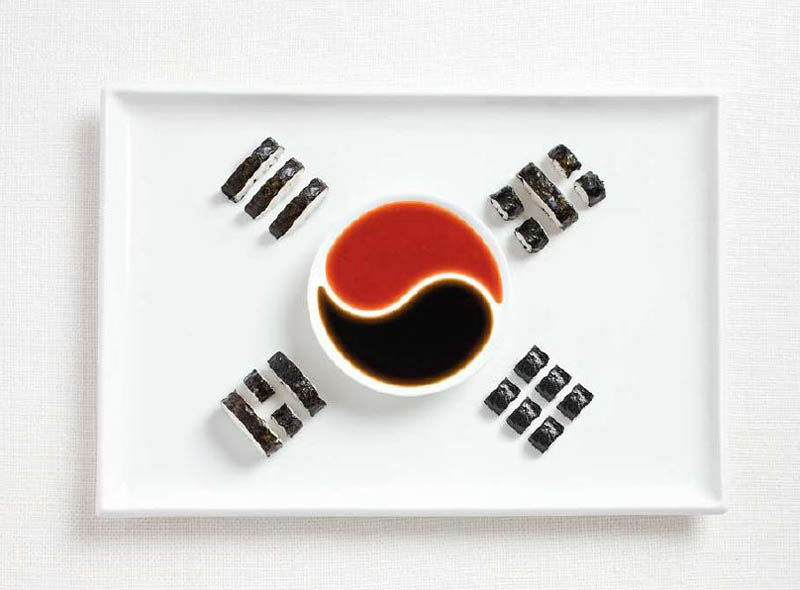 Kimbap and sauces
10. United Kingdom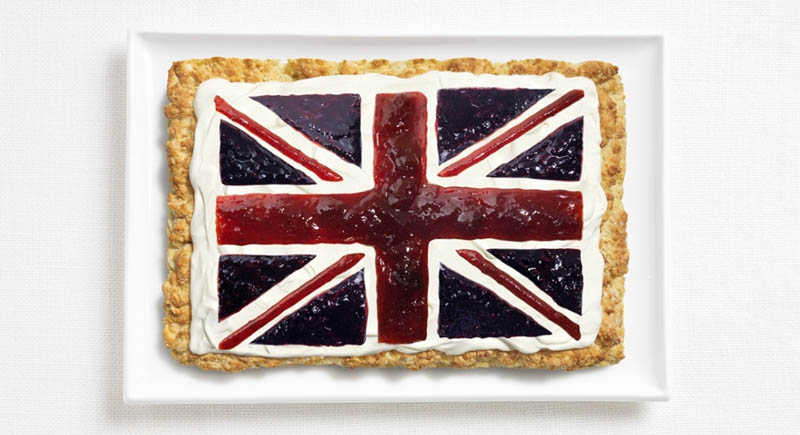 Scone, cream, jams
11. France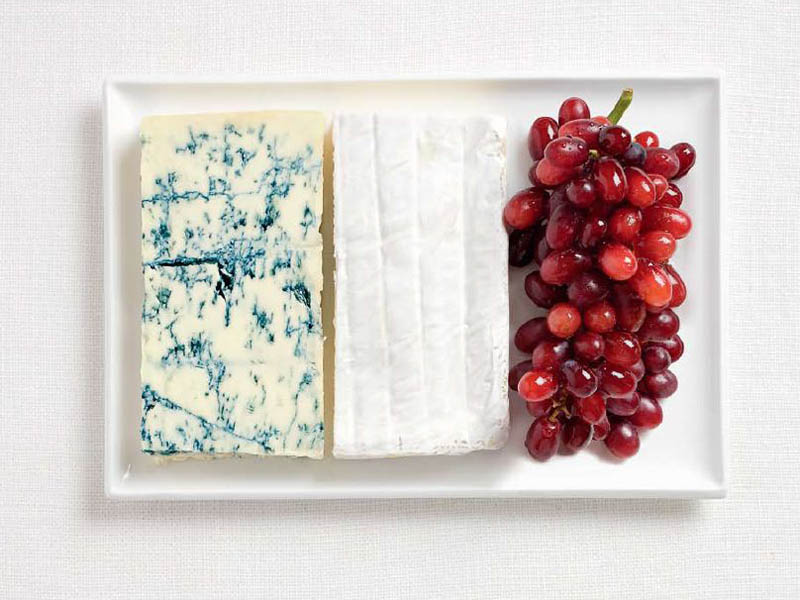 Blue cheese, brie, grapes
12. China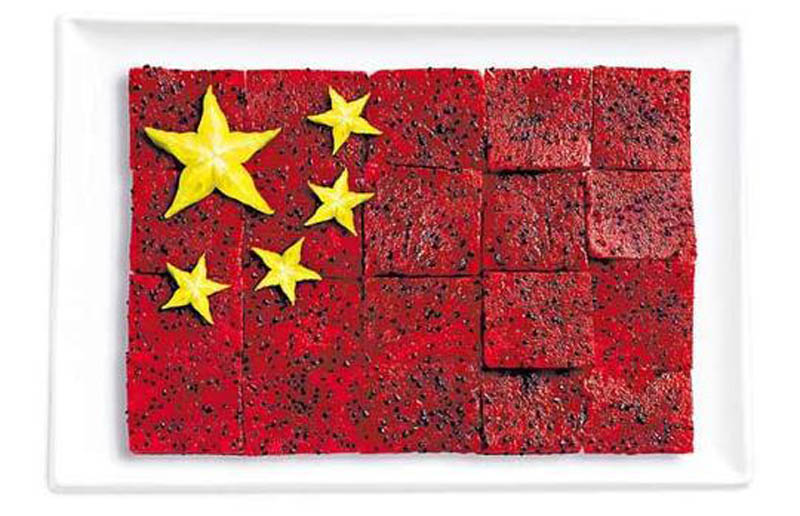 Pittaya/dragon fruit and star fruit
13. United States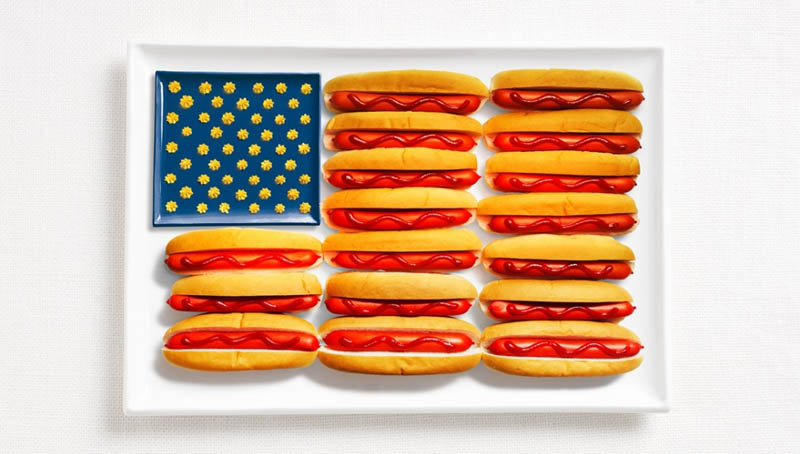 Hot dogs, ketchup, and mustard or cheese
14. Indonesia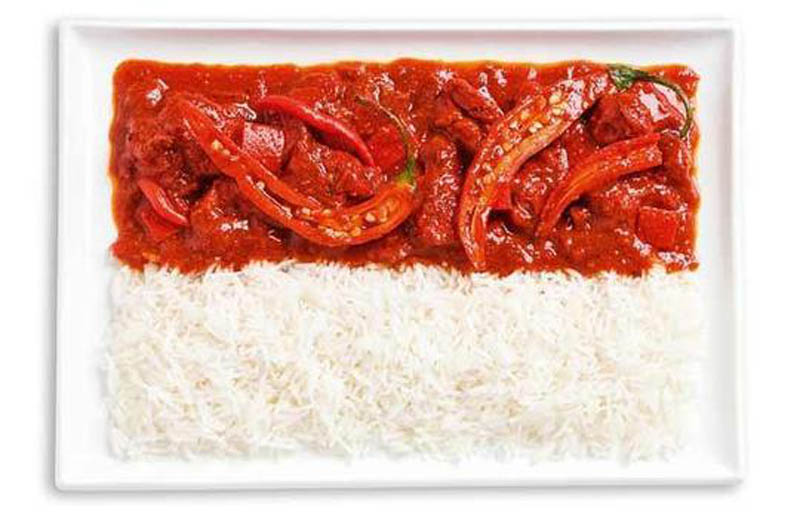 Spicy curries and rice (Sambal)
15. Turkey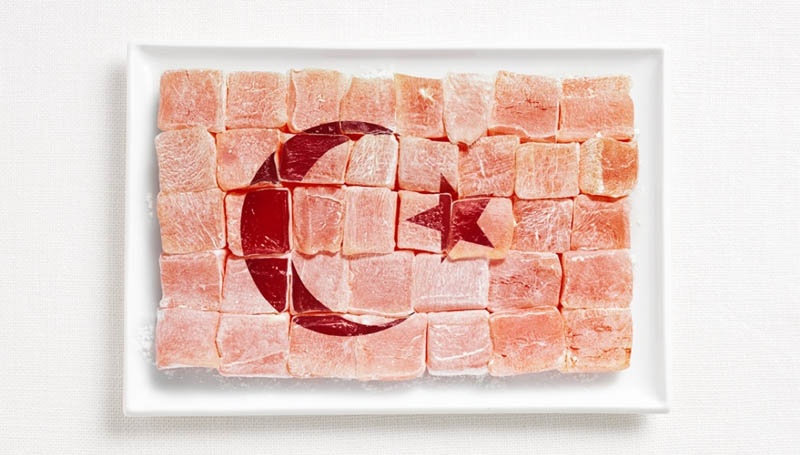 Turkish Delight (Lokum)
16. Spain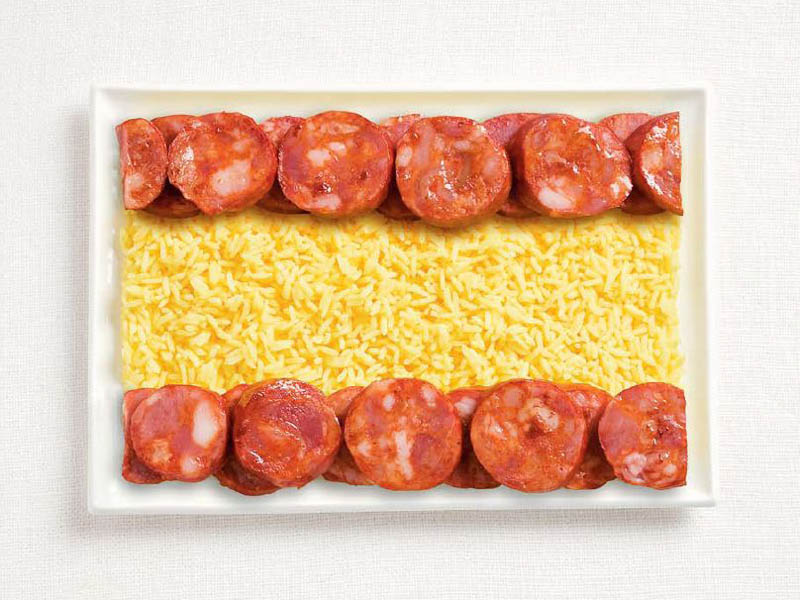 Chorizo and rice
17. Thailand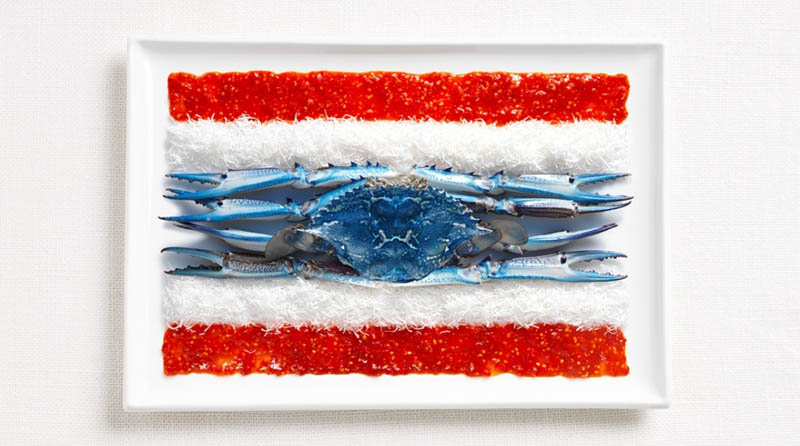 Sweet chilli sauce, shredded coconut, blue swimmer crab
18. Switzerland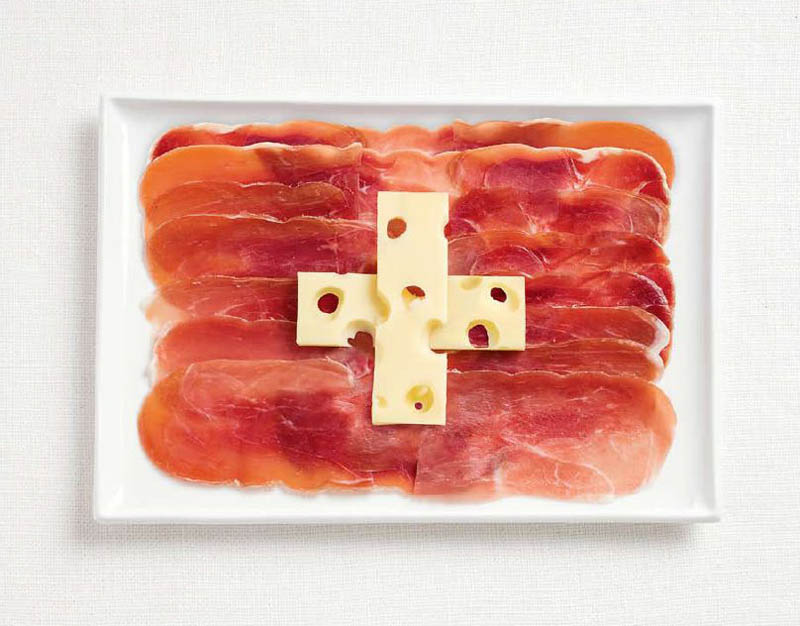 Charcuteries and emmental
Share these creative and delicious works of art with your friends!