For nearly 40 years, American photographer Alex MacLean has been taking pictures from the sky. The fully-licensed pilot shoots almost all his breathtaking aerial photography from a small Cessna 182 plane, sticking his camera out of the cockpit window for a bird's eye view.
Photographing American and European landscapes from 5,000 feet and above, MacLean's pictures reveal the hidden geometry and gorgeous patterns of the world around us.
I hope you aren't afraid of heights, because you're about to go on a magnificent ride.
A boneyard of old military equipment and planes in Tucson, Arizona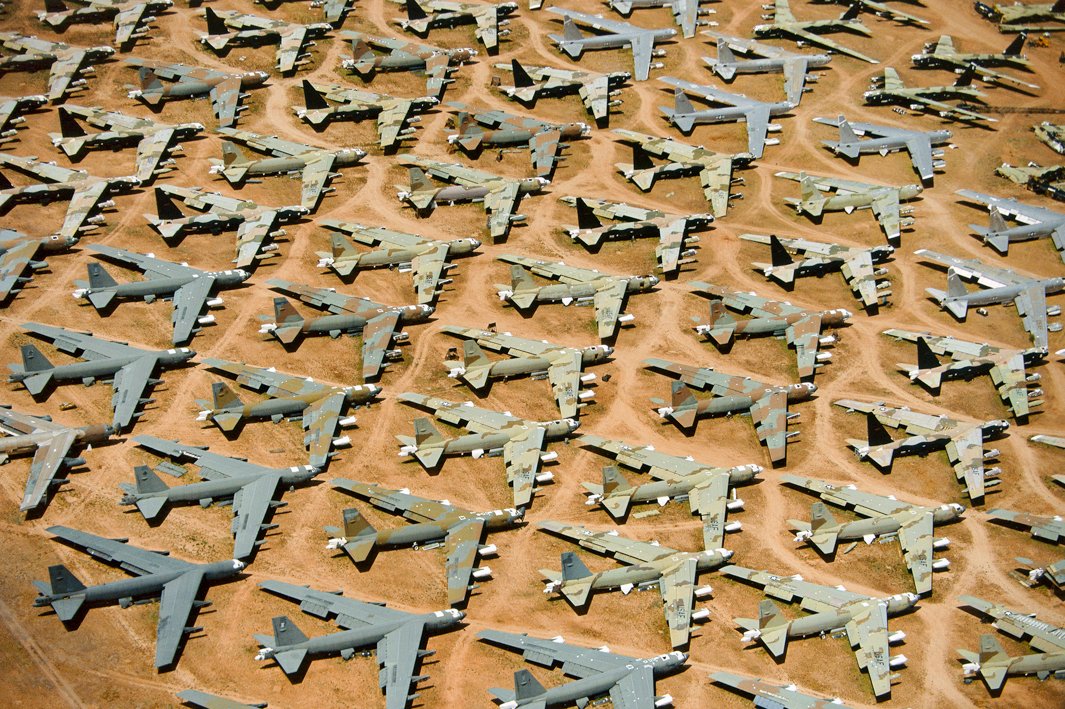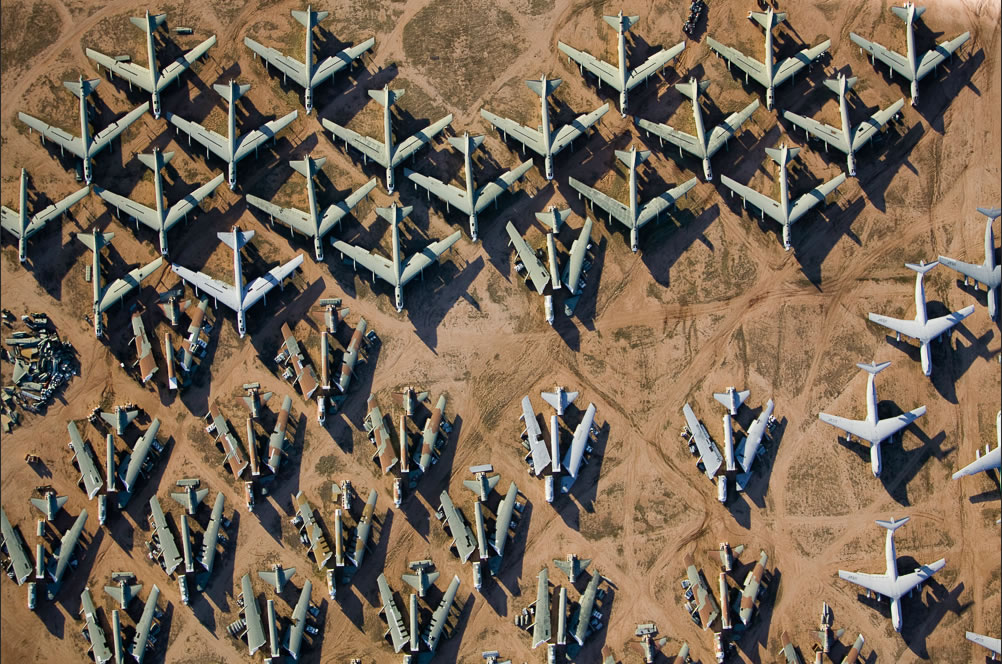 Floating Daisy Docks in Chicago, Illinois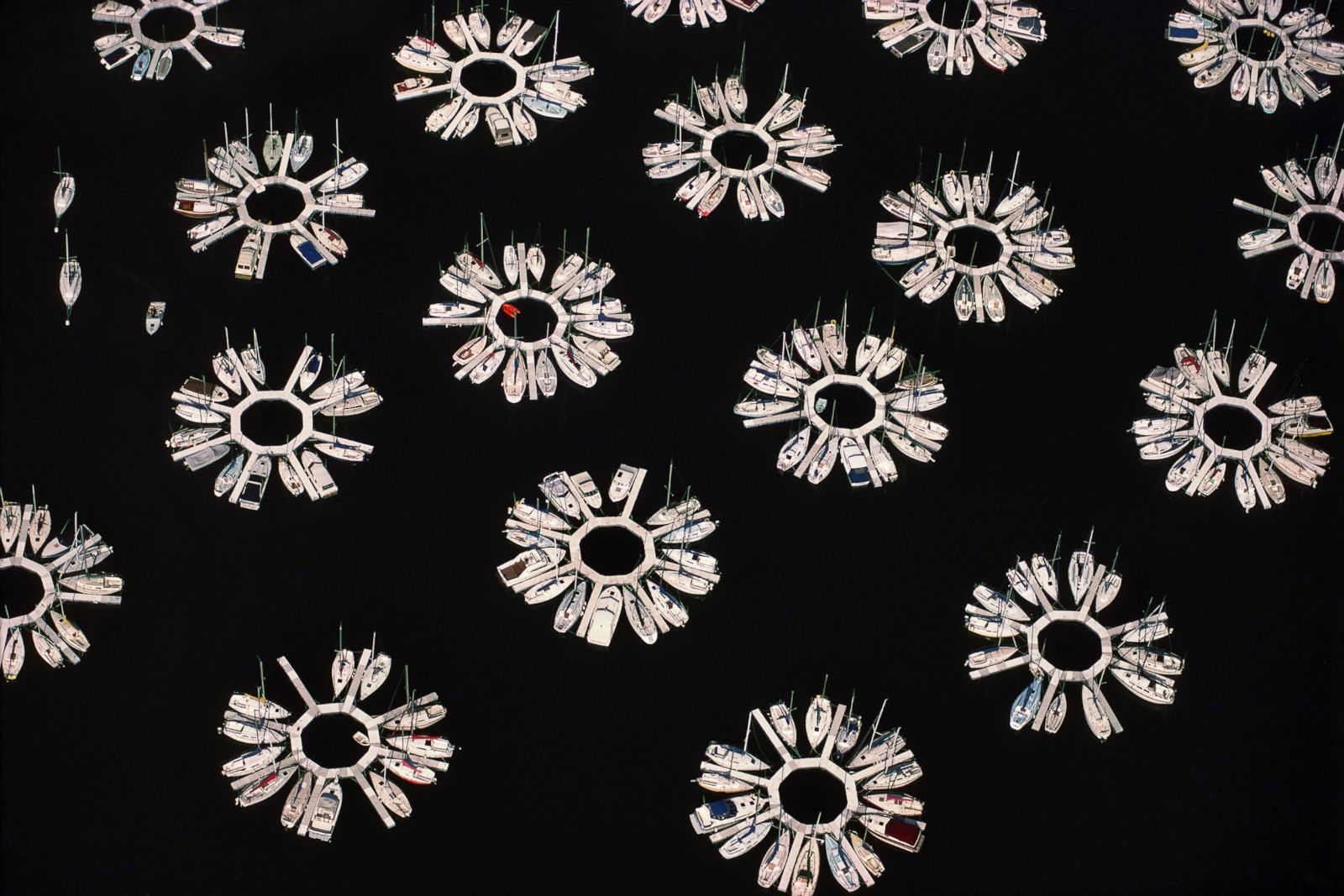 Flower fields in Lompoc, California
Directionless lobster boats float in the waters near Tremont, Maine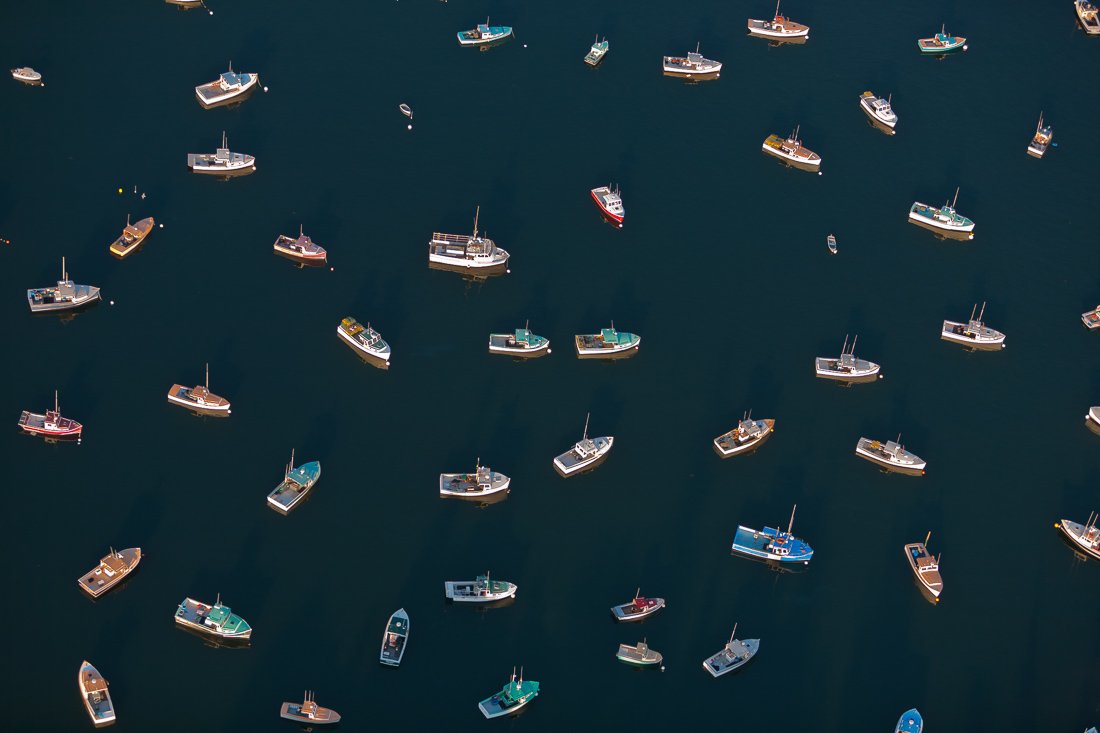 Surfers behind breaking waves at sunset beach in Oahu, Hawaii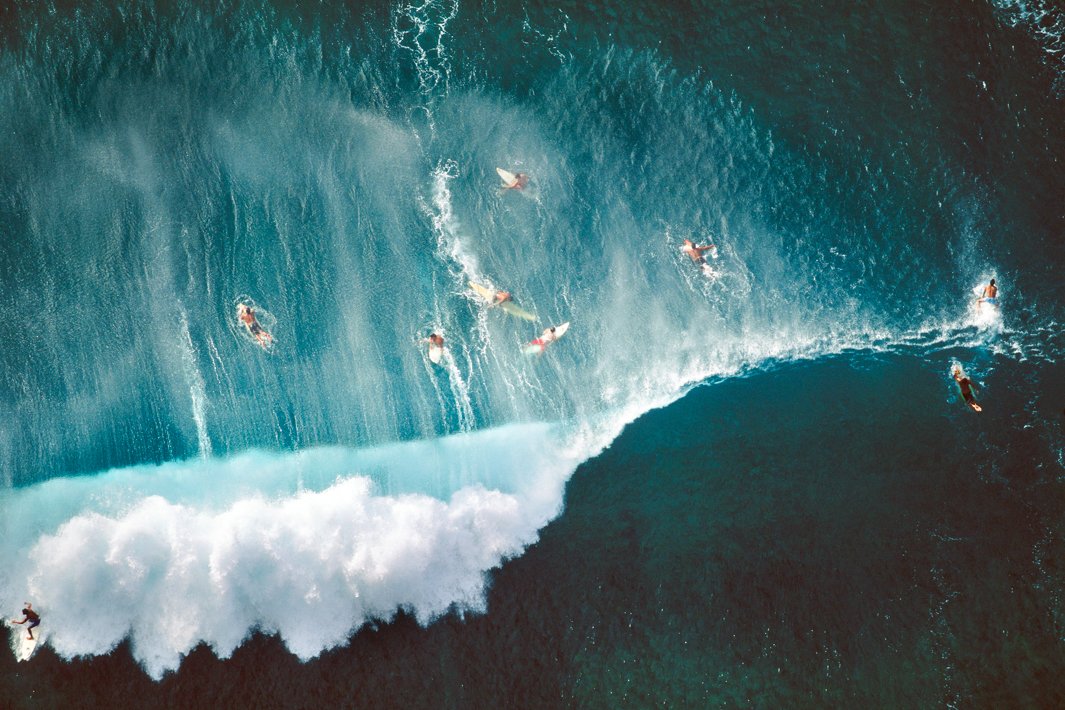 Bathers swim in wave pool in Orlando, Florida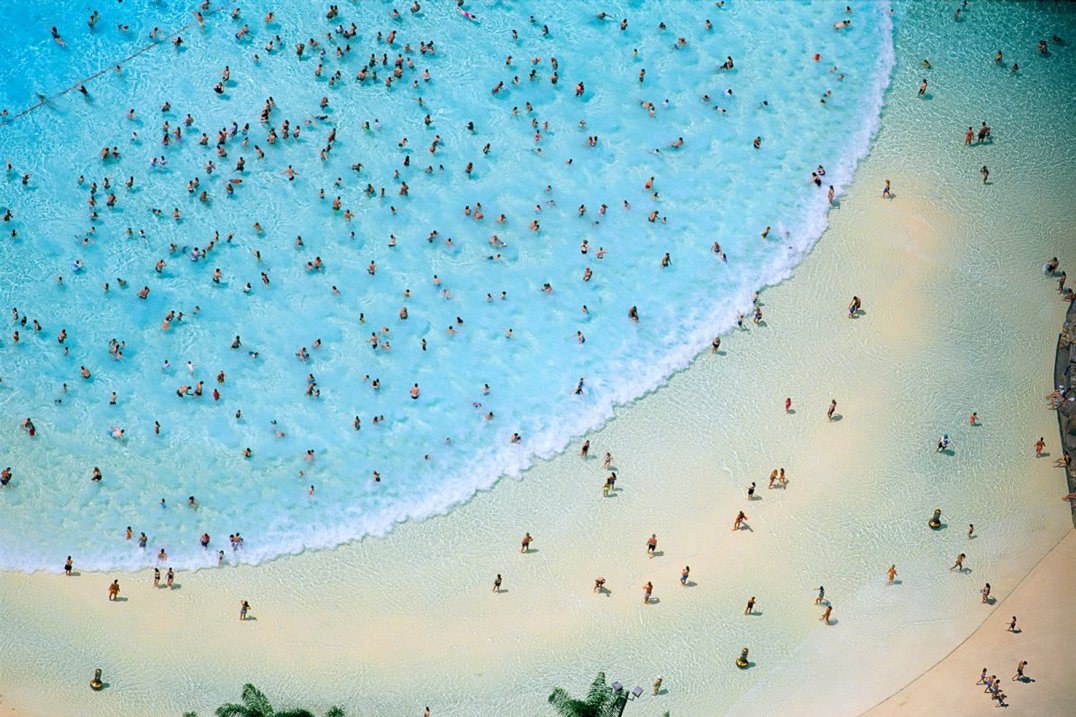 A golf oasis in the arid Desert Hills of Las Vegas, Nevada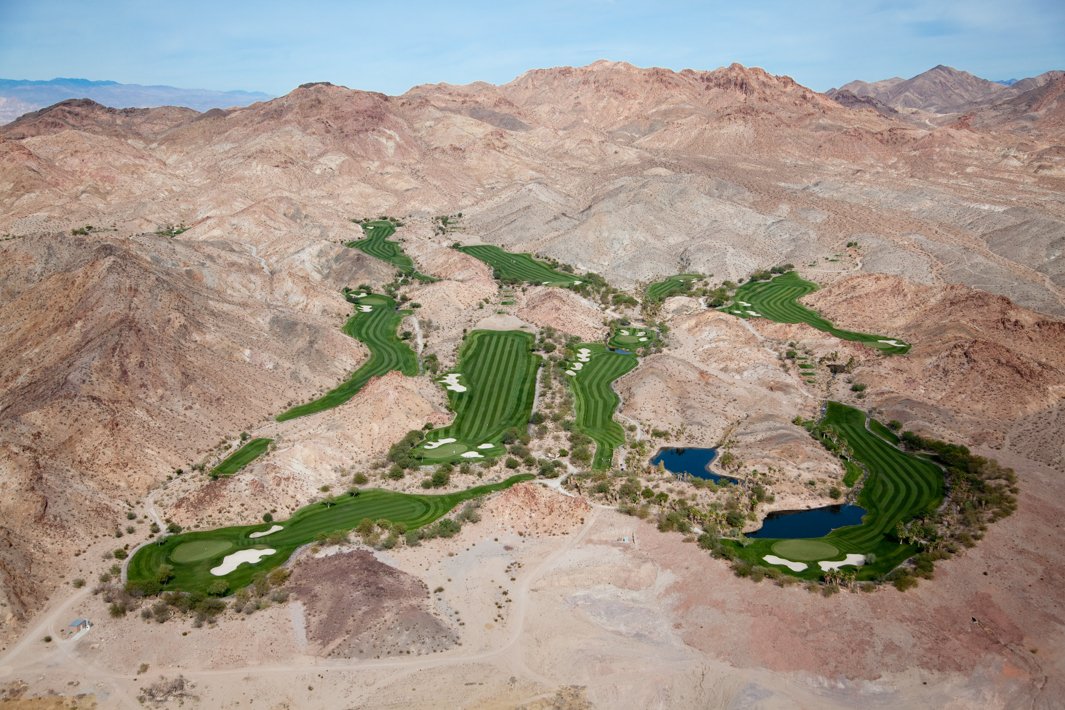 People tanning poolside in Cambridge, Massachusetts
A housing development (that looks like pieces in the game of LIFE) in Beaverton, Oregon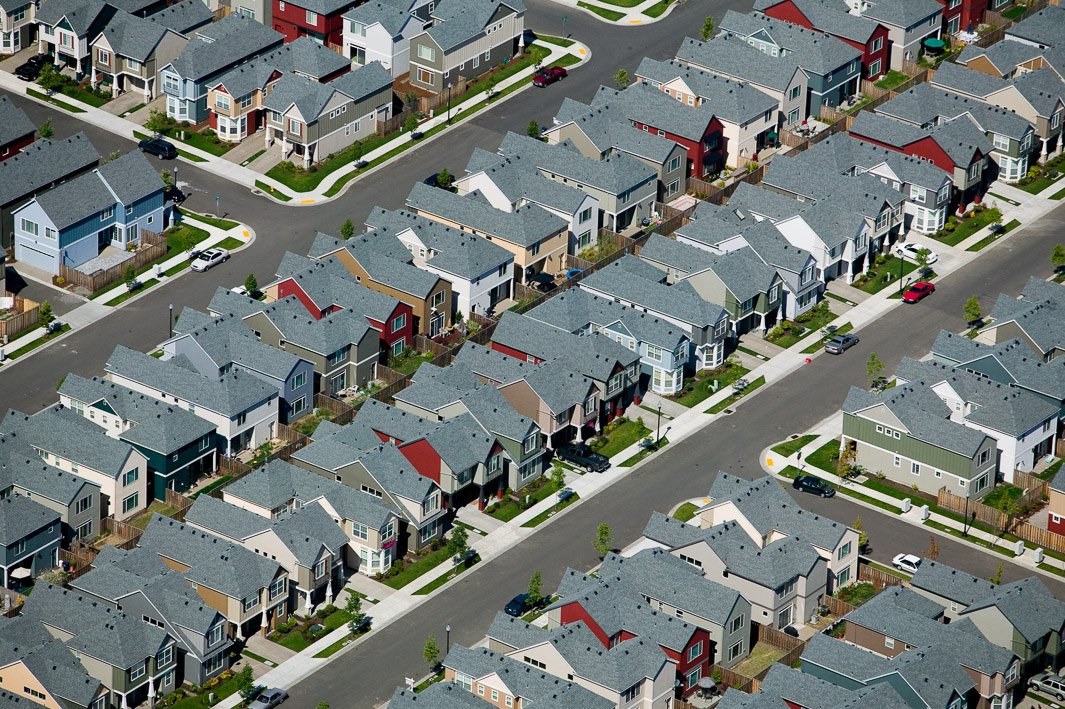 Colorful shipping containers in Portsmouth, Virginia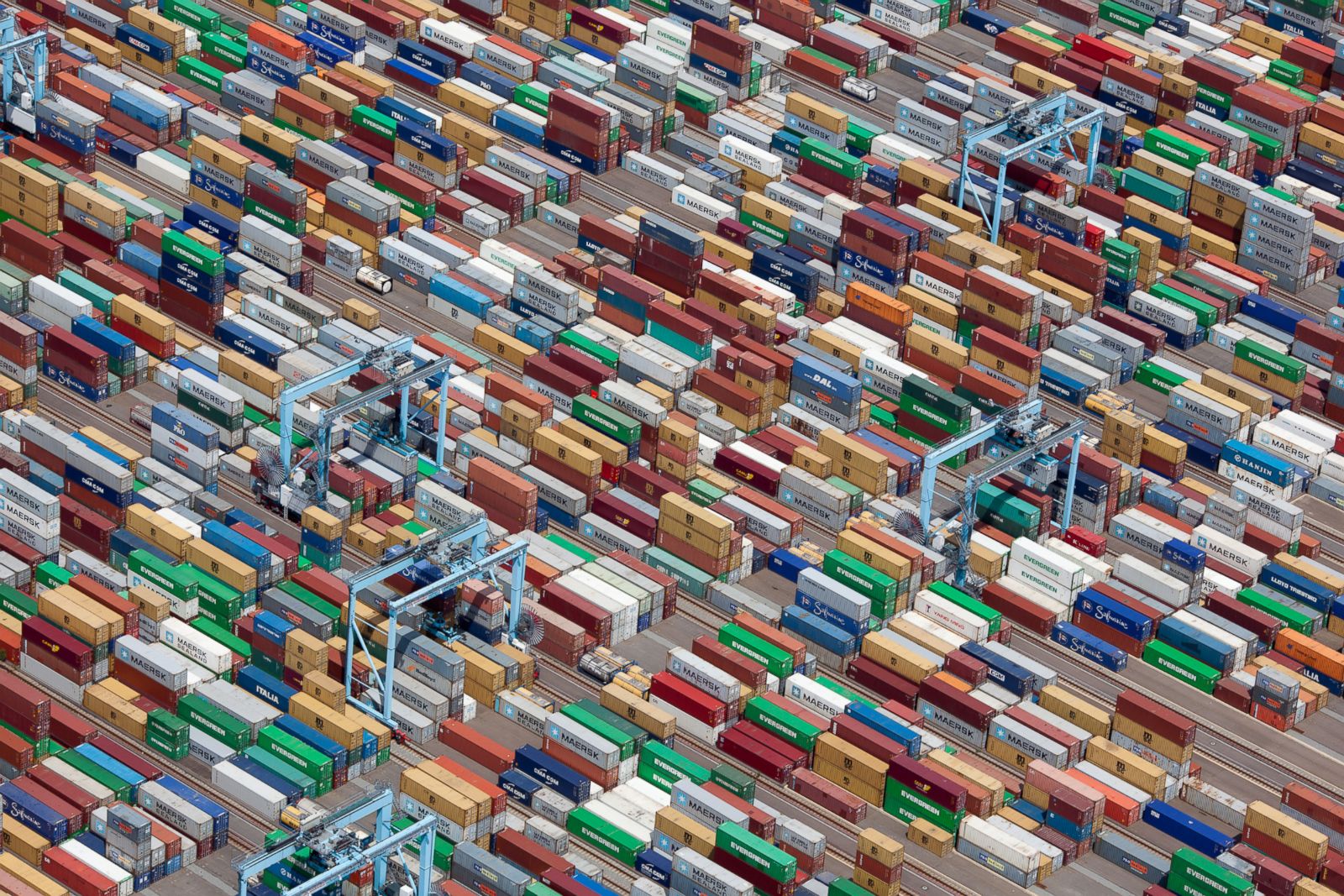 Tracks of tomatoes in the fields of North Central Ohio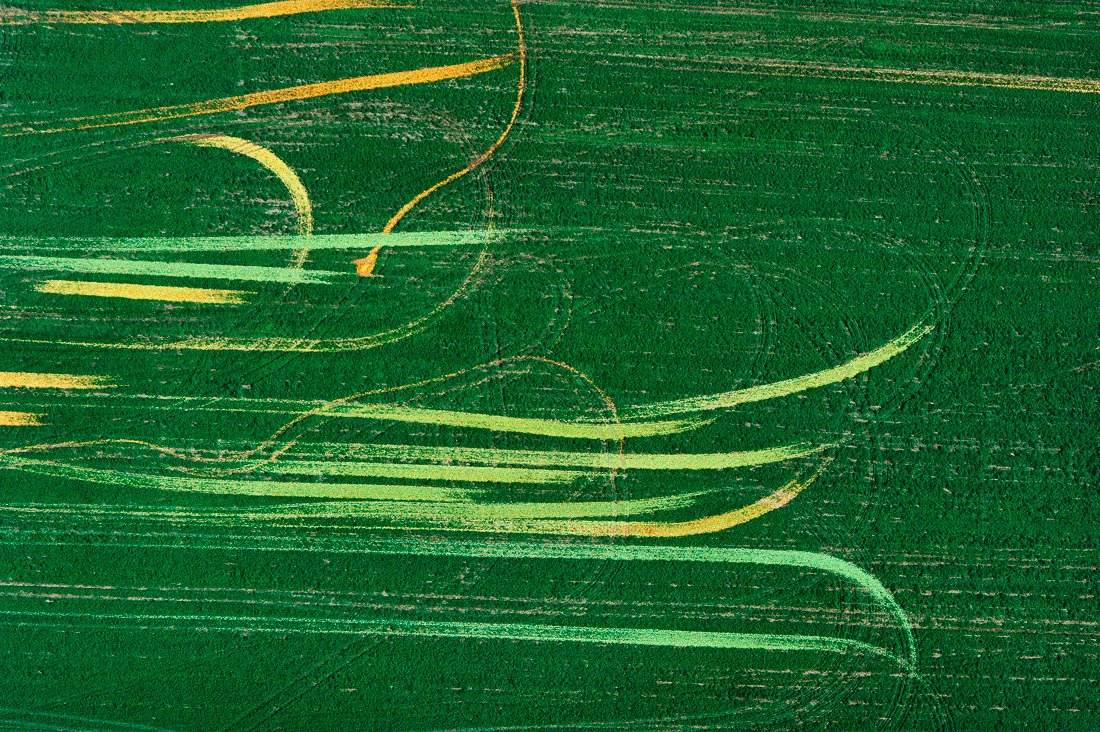 A dirt biker in Boulder City, Nevada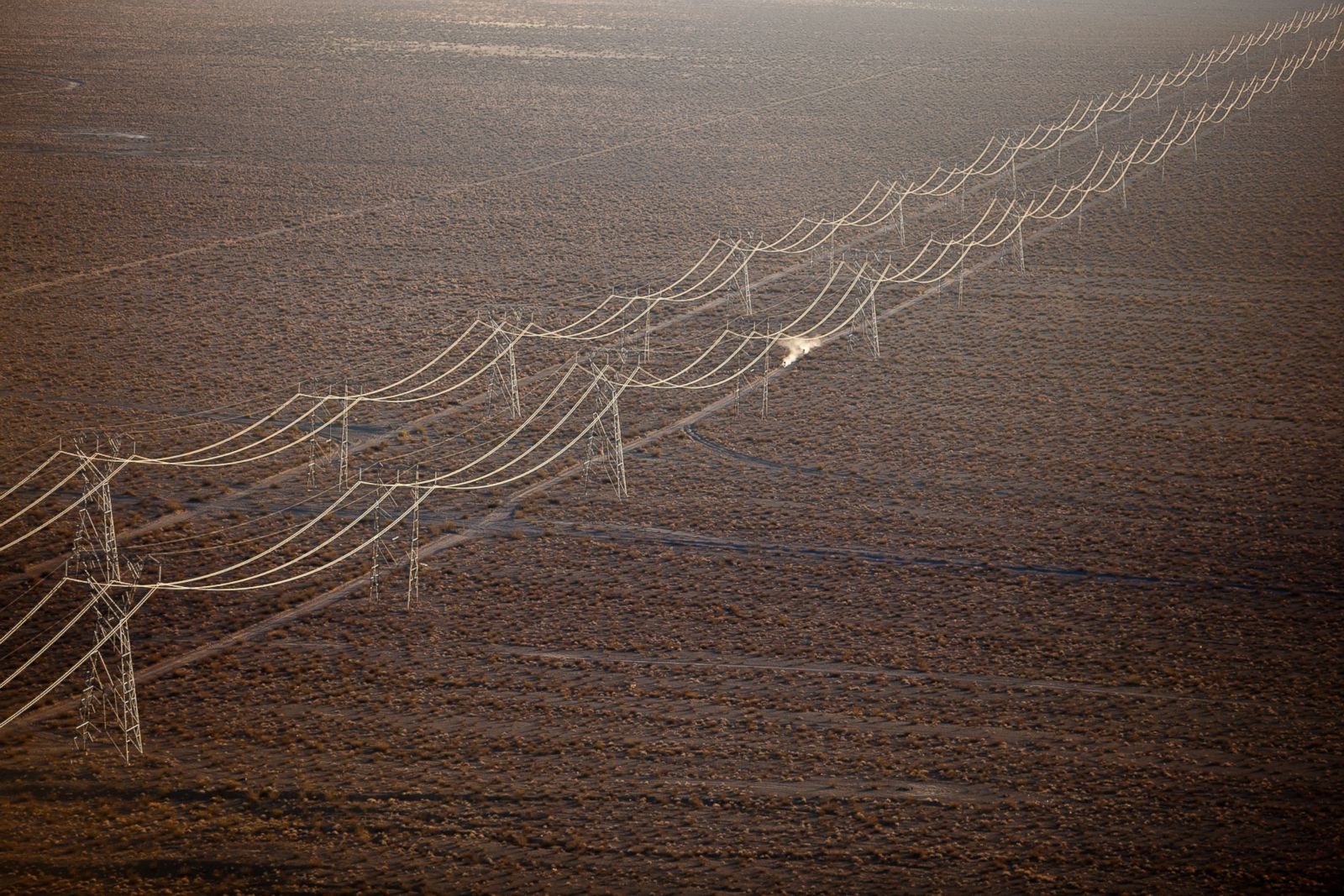 Estuarine sand plumes in Wellfleet, Massachussetts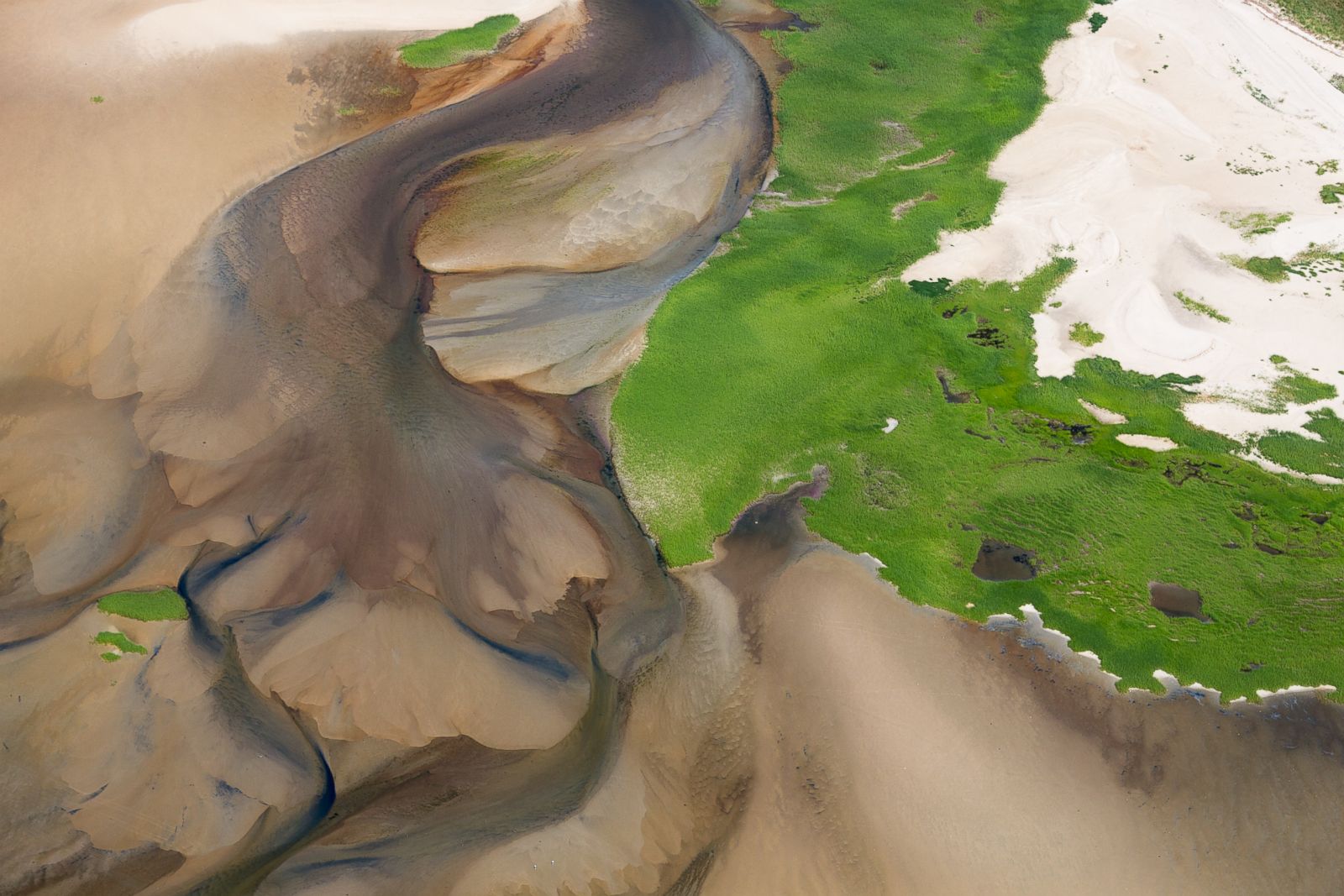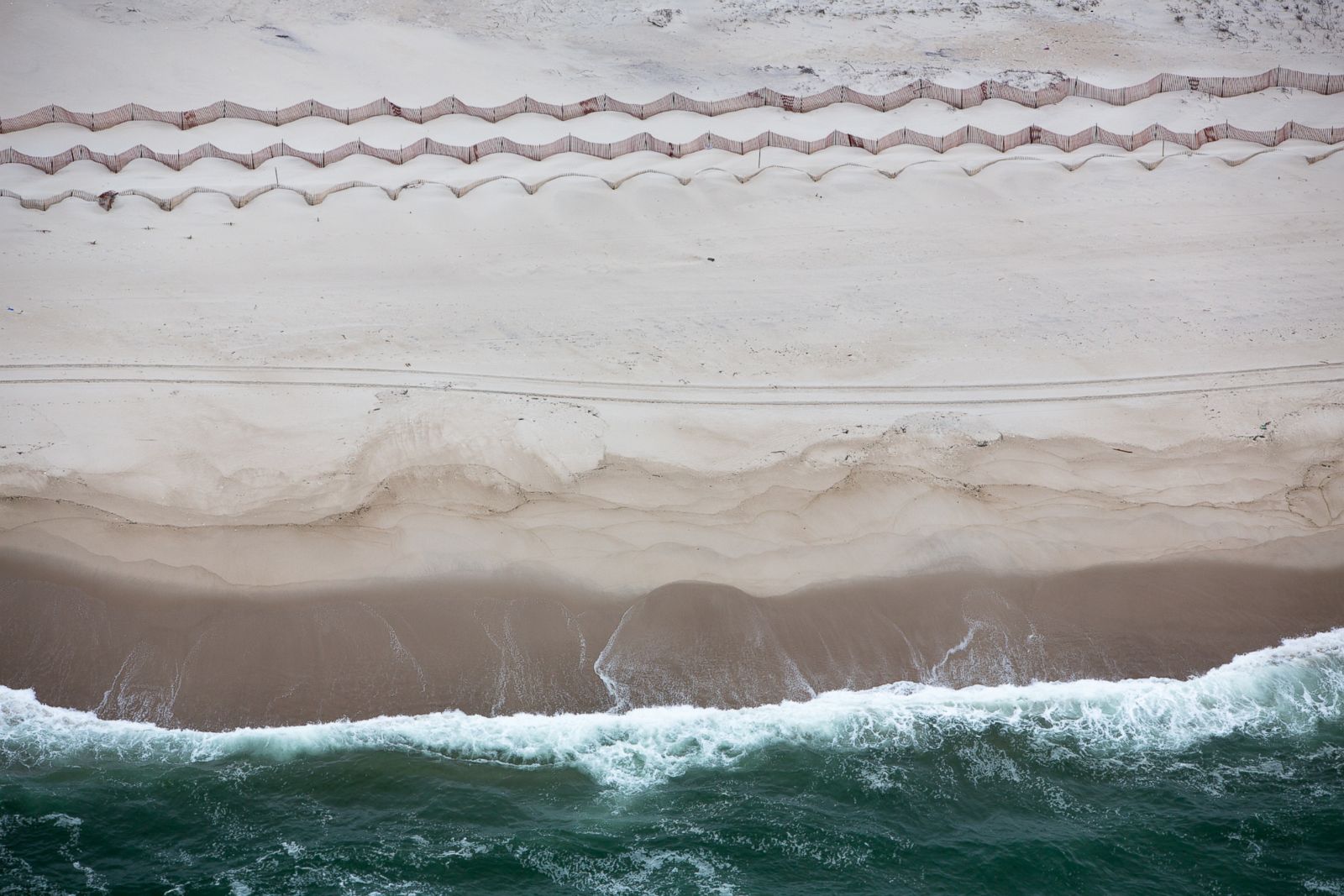 An American flag playground and a basketball court in Stow, Massachussetts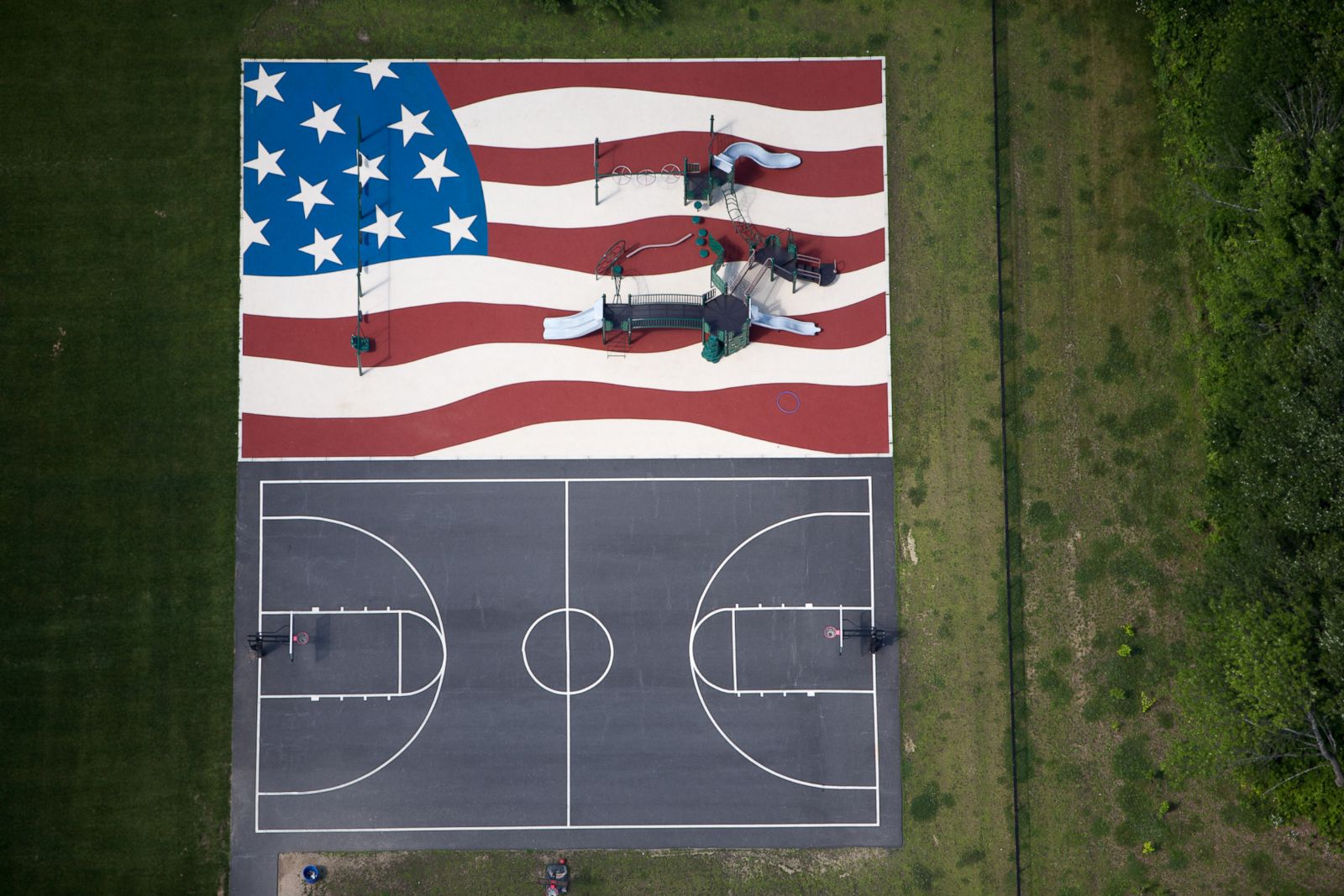 A shipyard in Newport, Virginia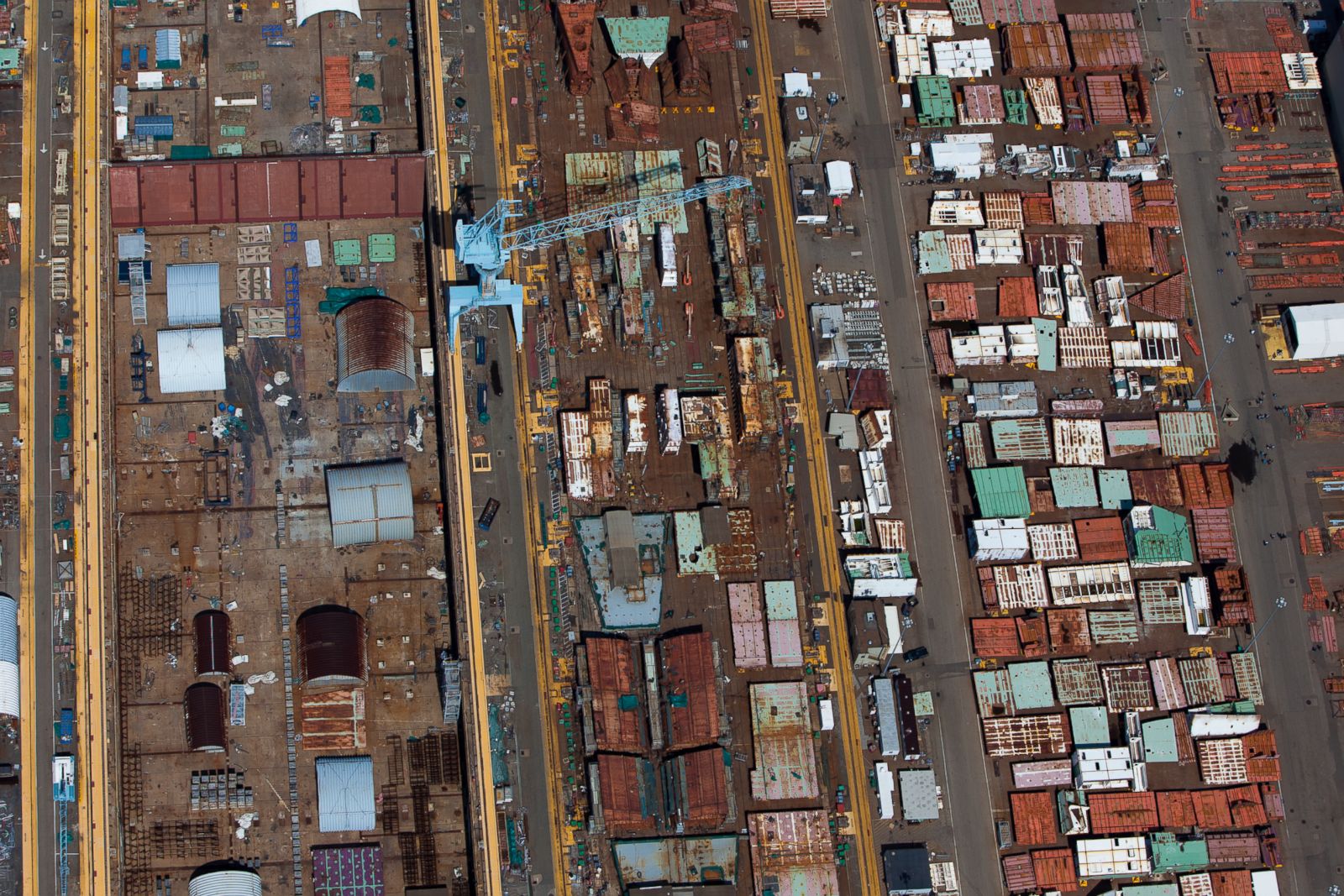 An adobe housing development in Las Vegas, Nevada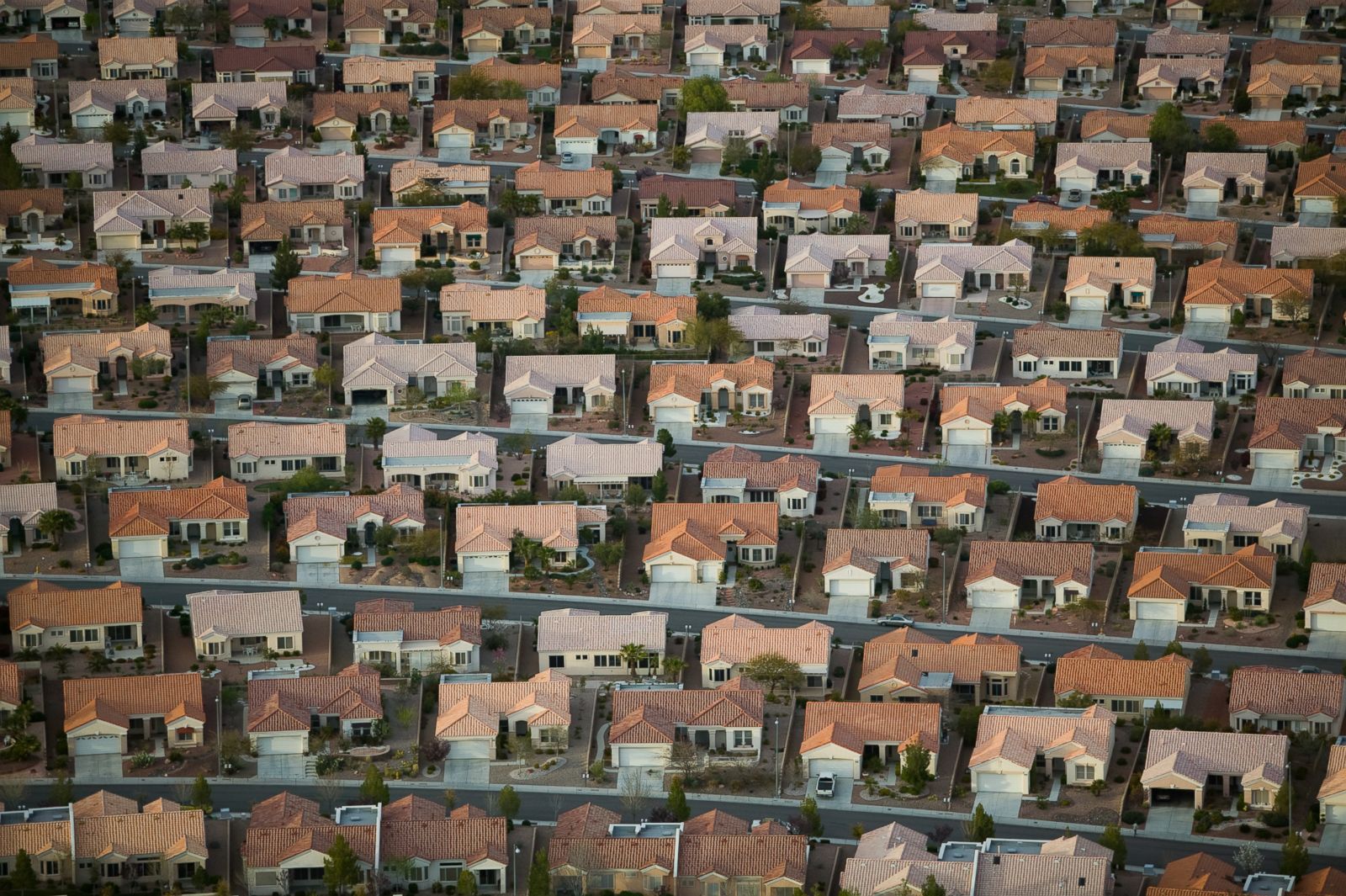 An orchard covered in snow in Bolton, Massachussetts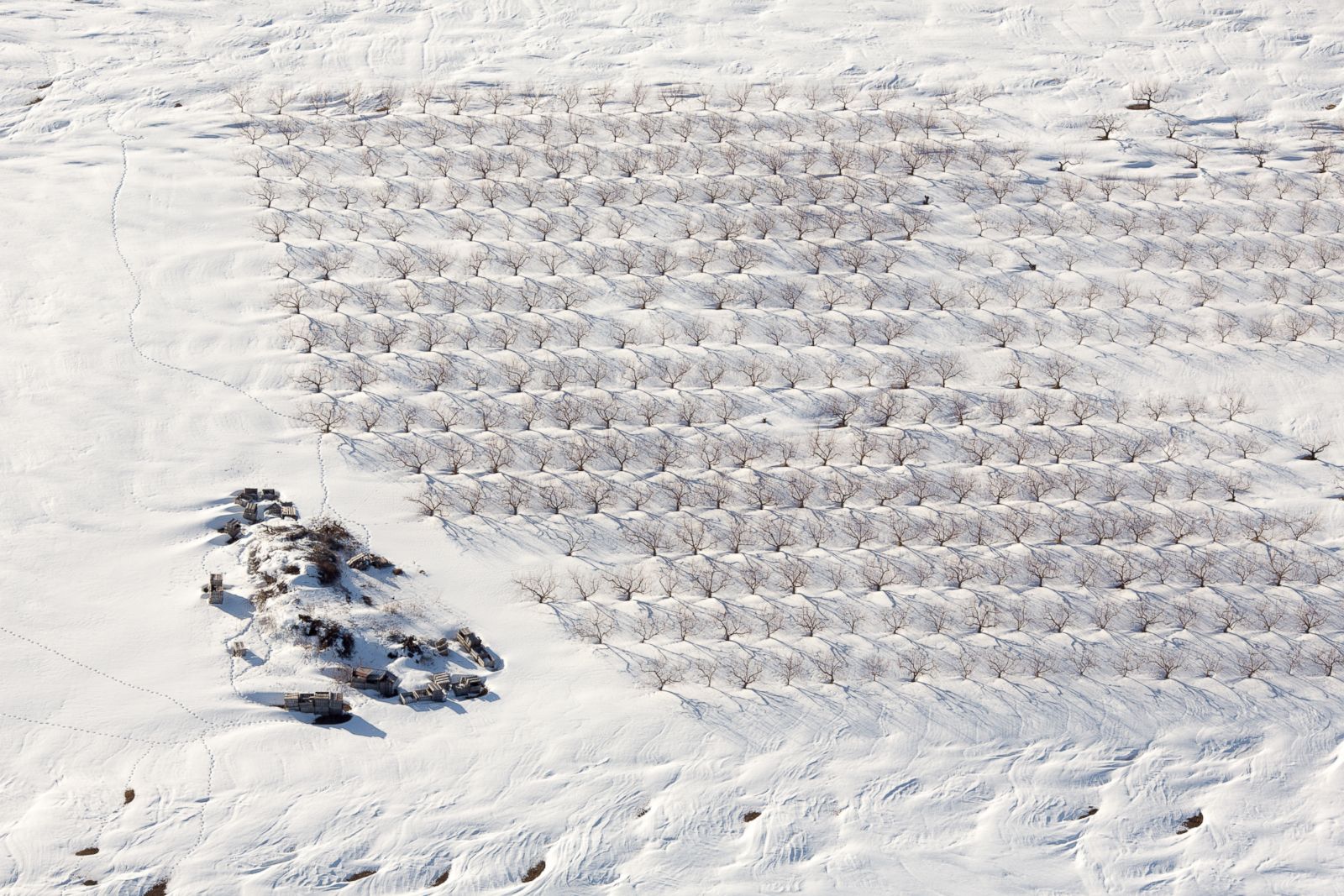 Brightly painted houses in Burano, Italy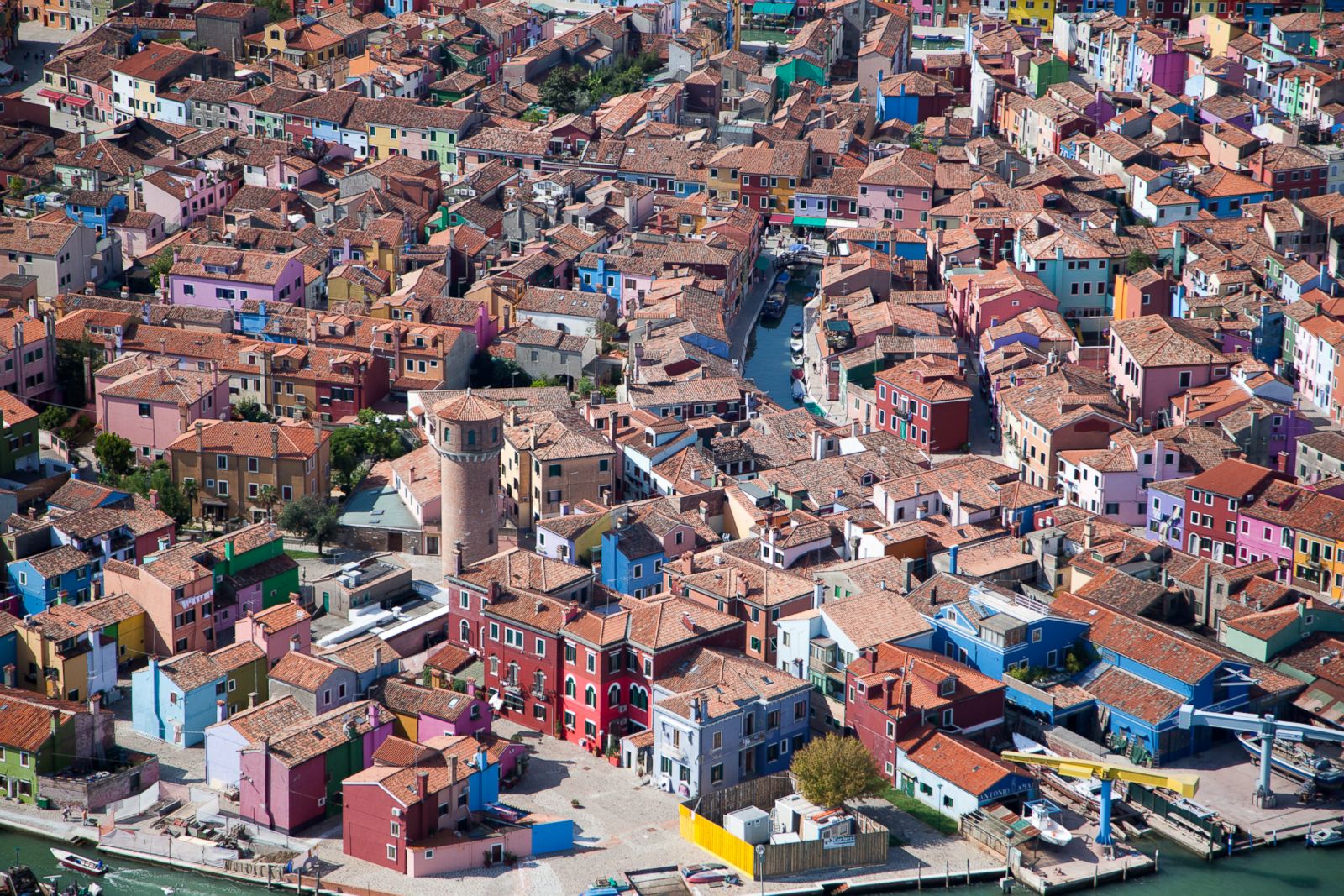 Cars parked at a Nascar event in Richmond, Virginia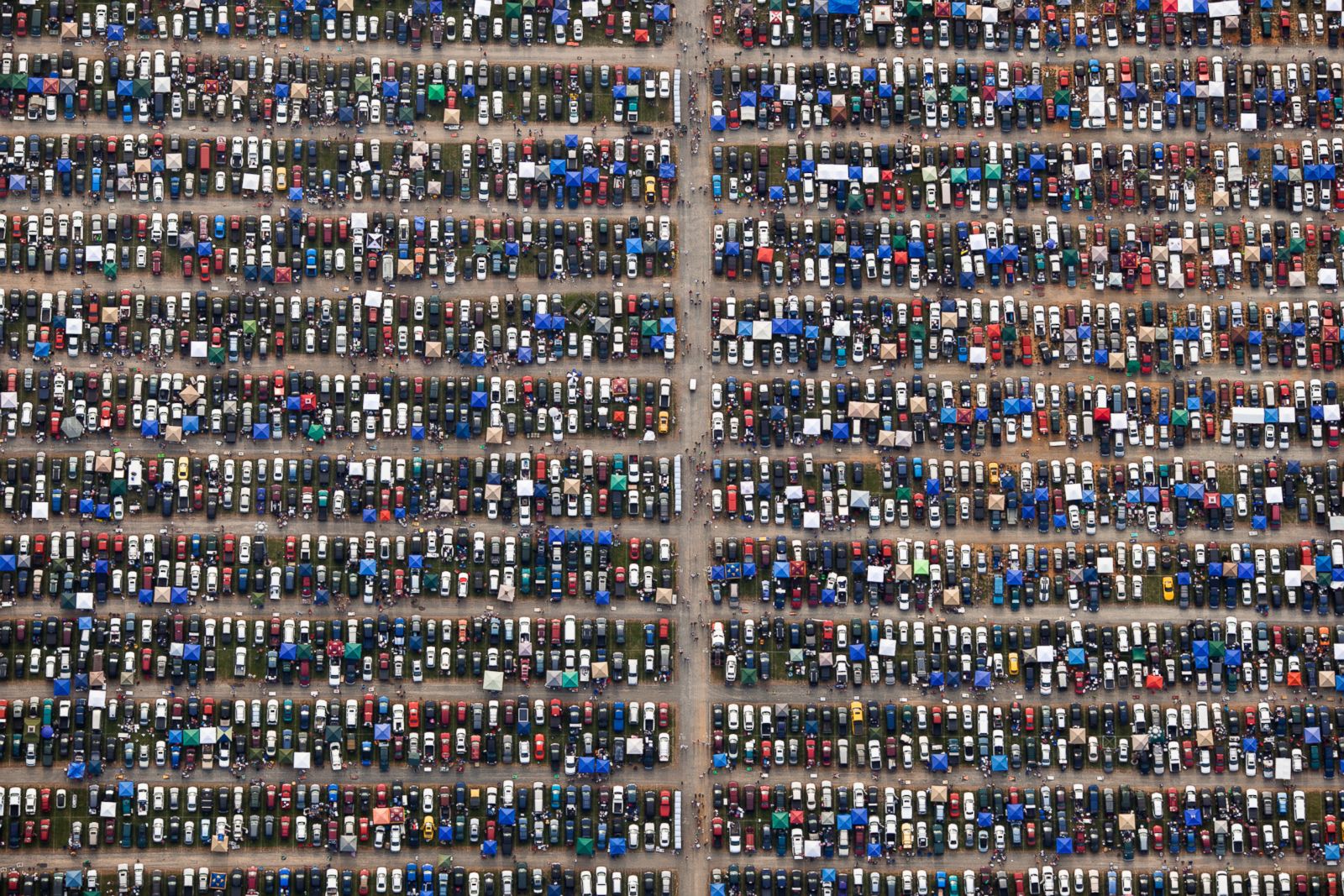 Phelps Dodge Large open pit mine and tailings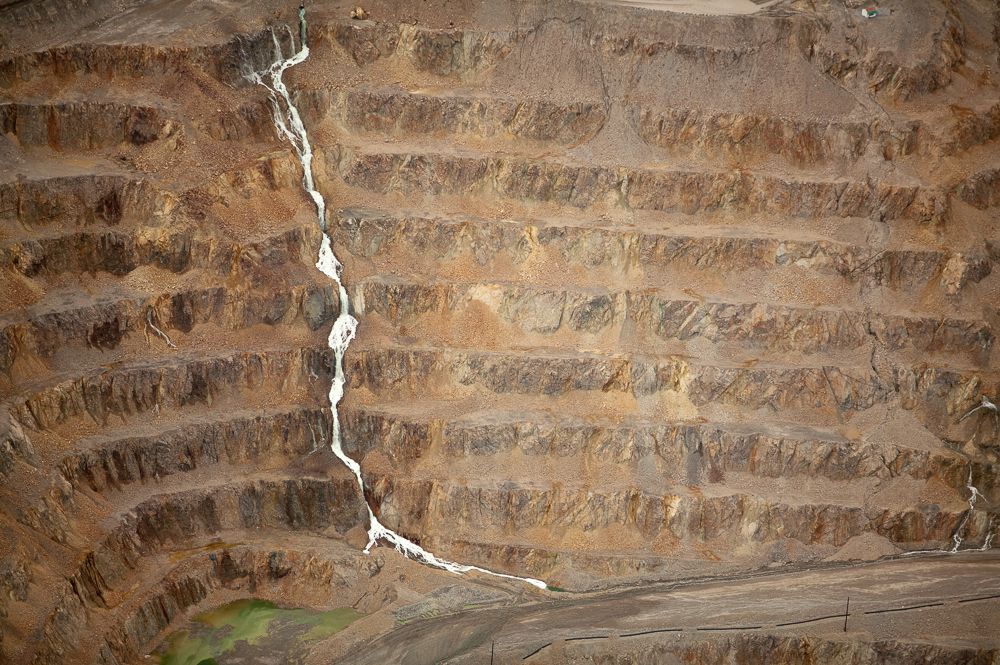 Desert Housing Block in Las Vegas, Nevada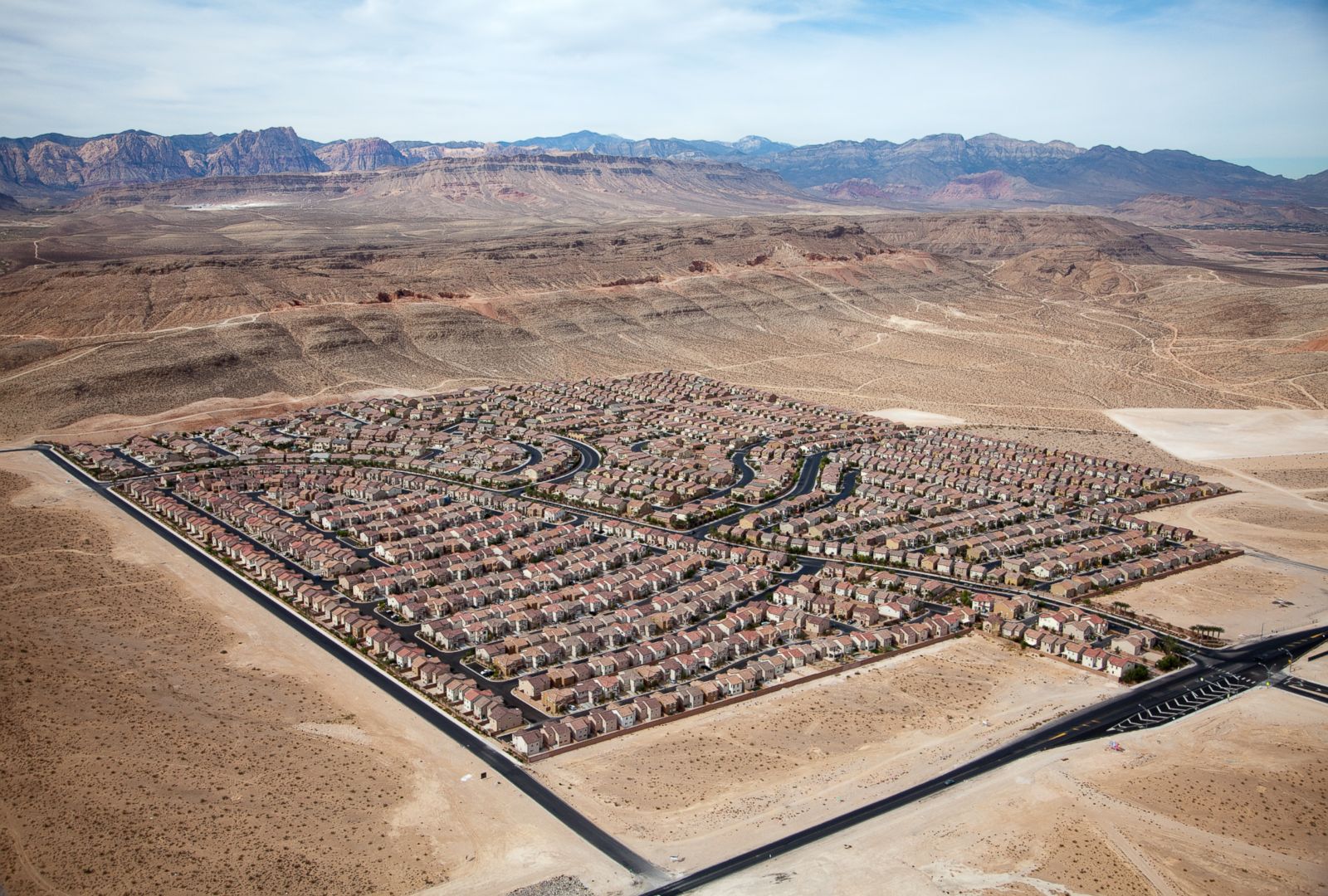 Drainage Patterns in Clark County, Nevada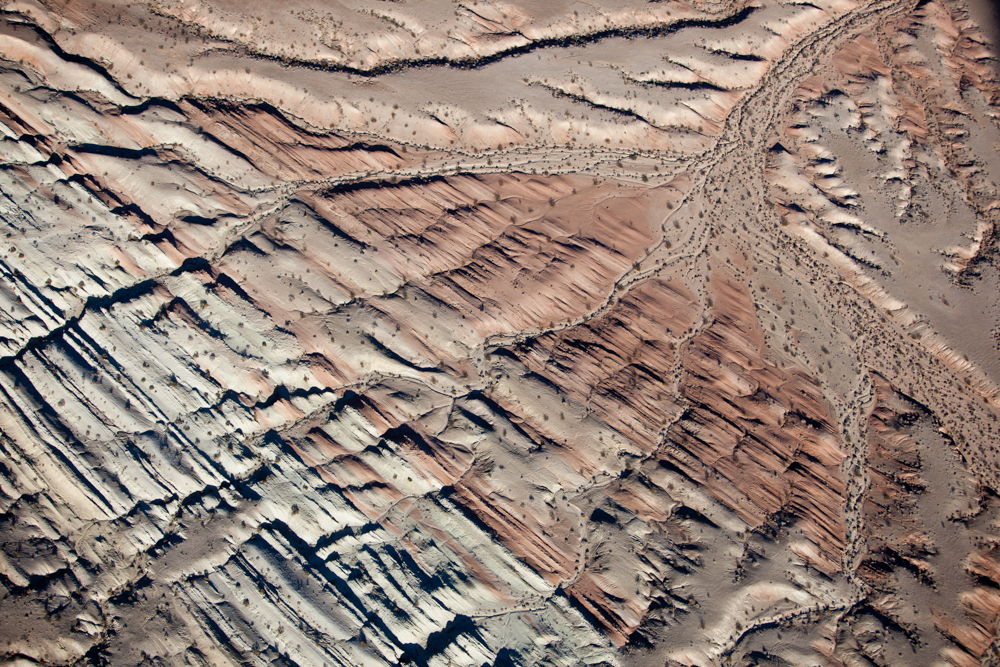 Flamingos Taking Flight in Rosolina, Italy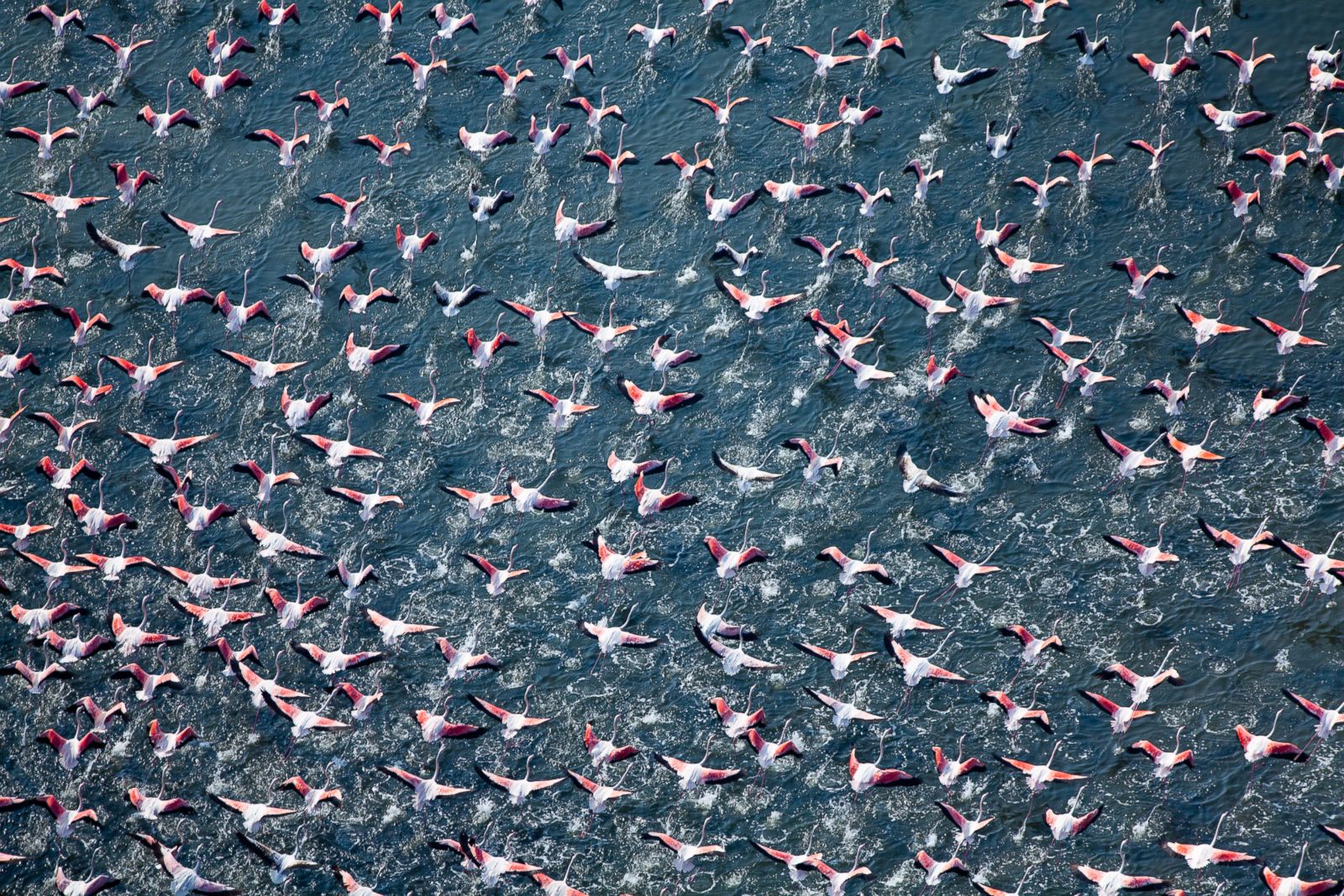 Flower Fields in Carlsbad, California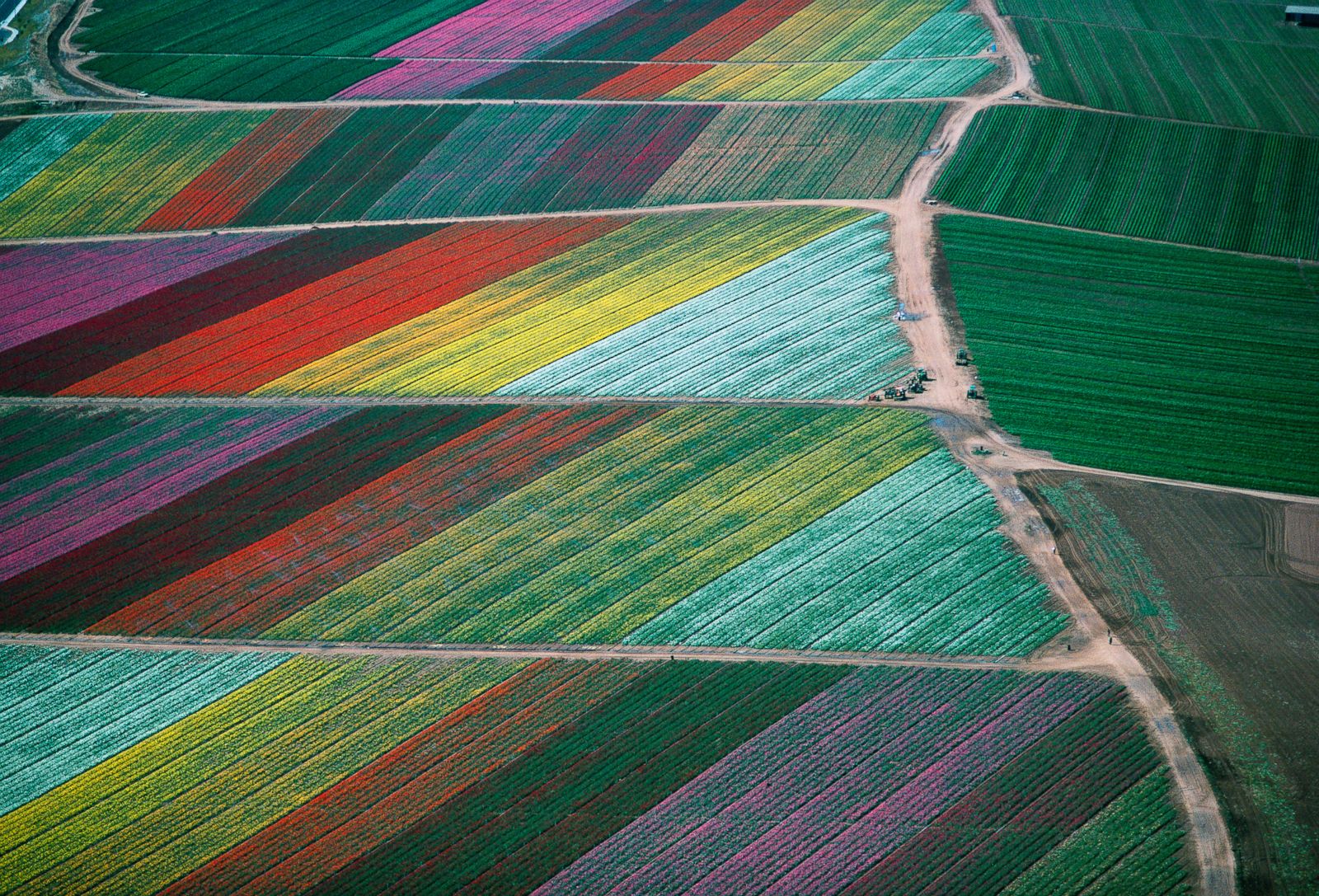 Interchanging flyovers in Albuquerque, New Mexico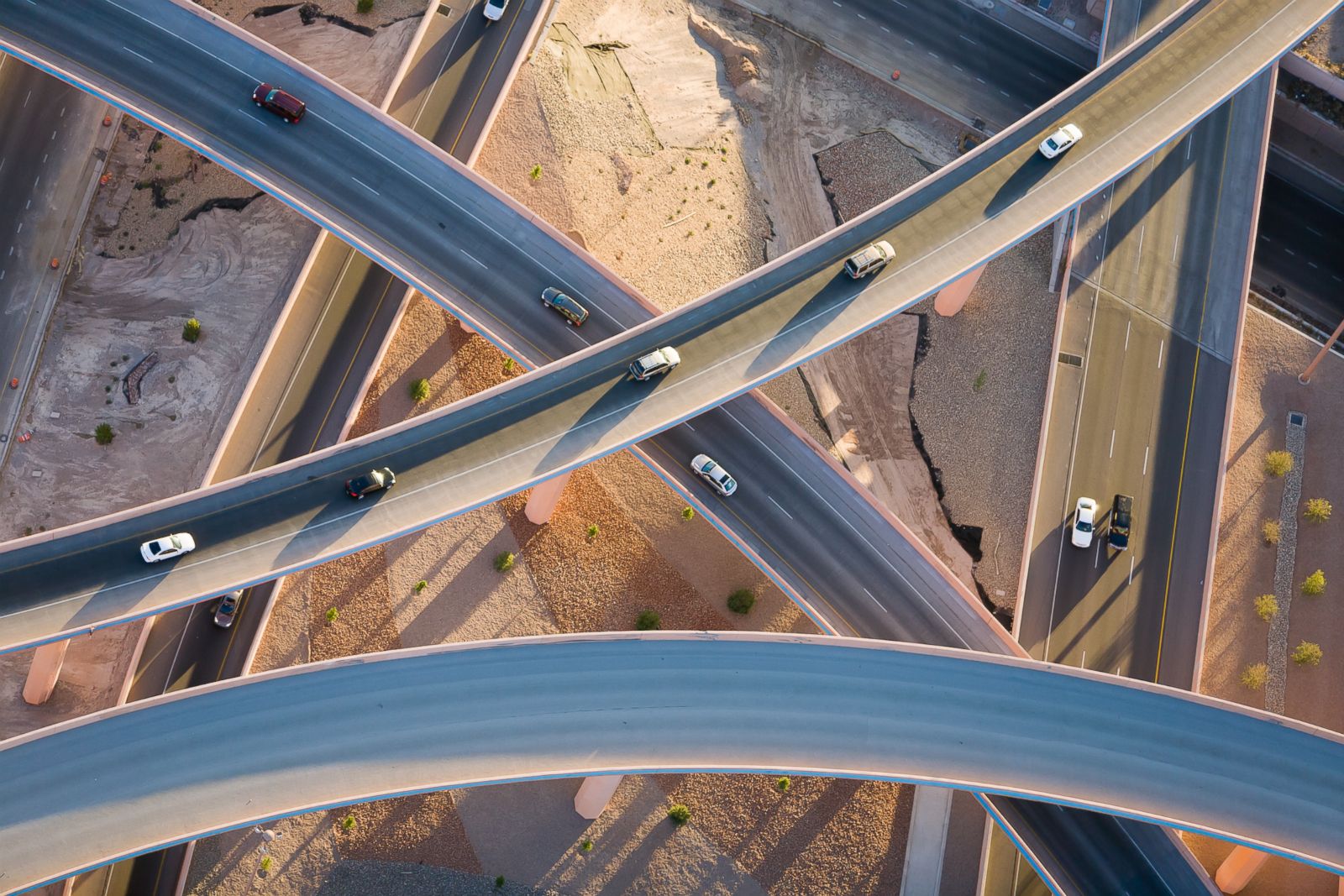 Landfills in Staten Island, New York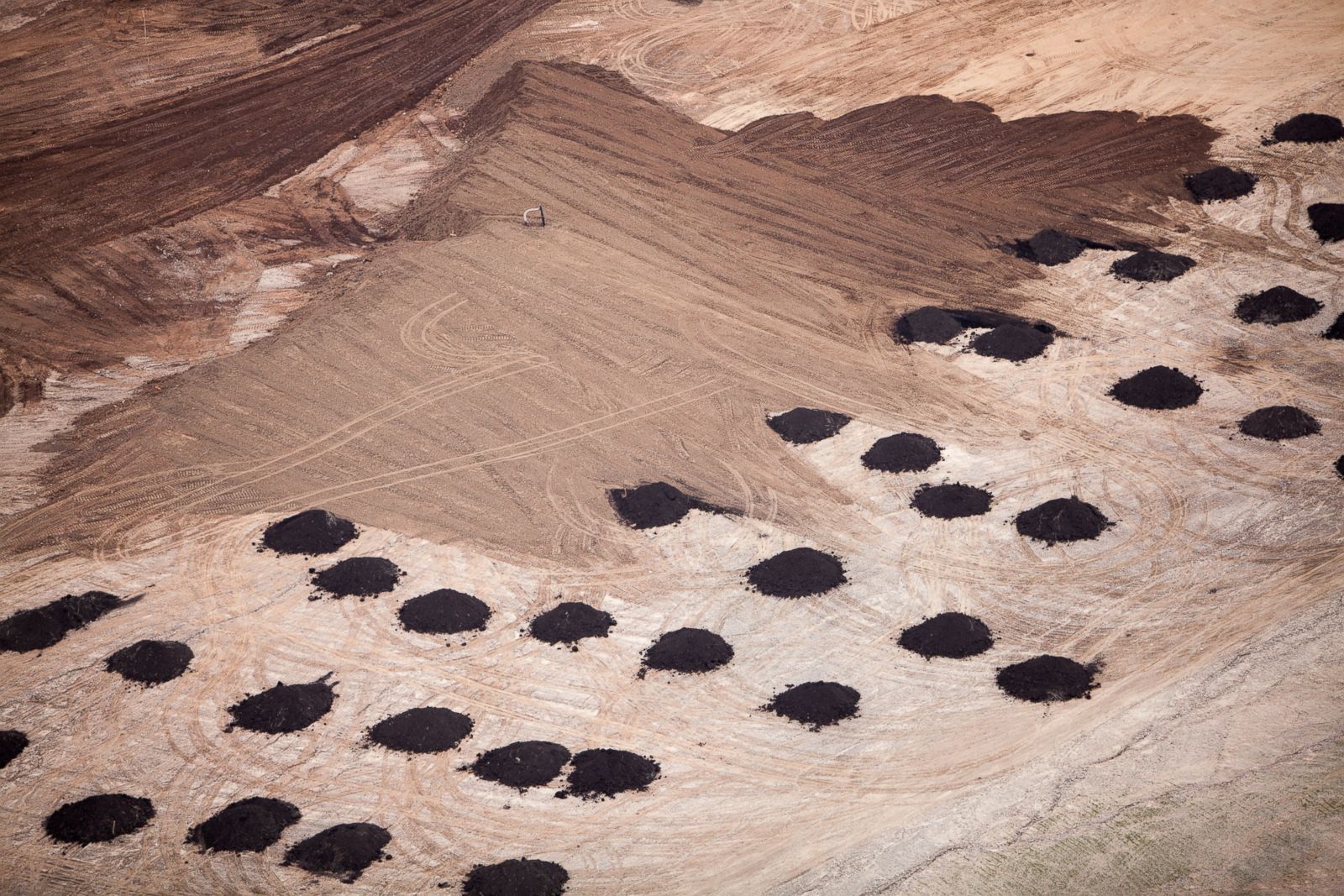 Loaded coal train cars in Norfolk, Virginia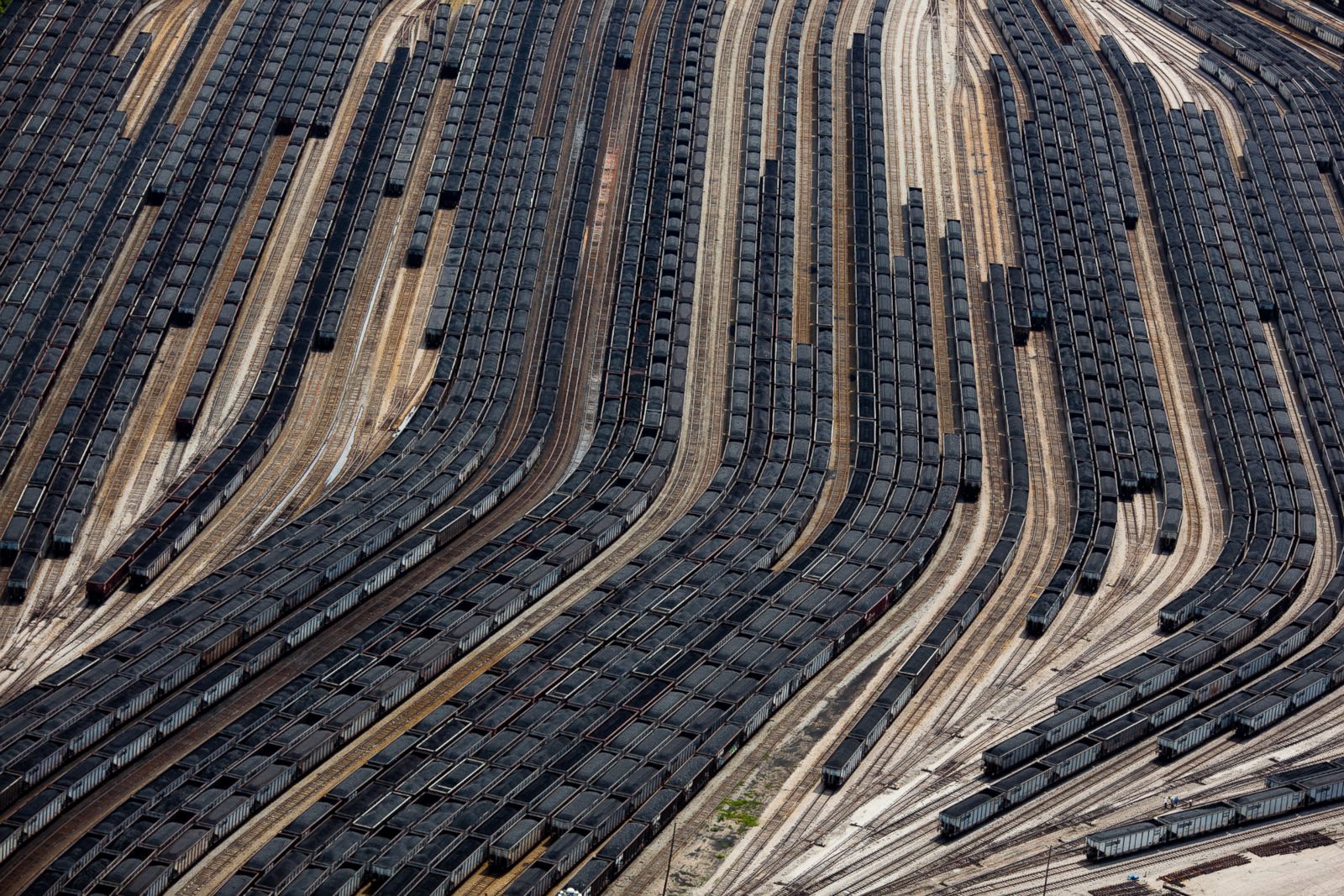 Logging Rafts in Olympia, Washington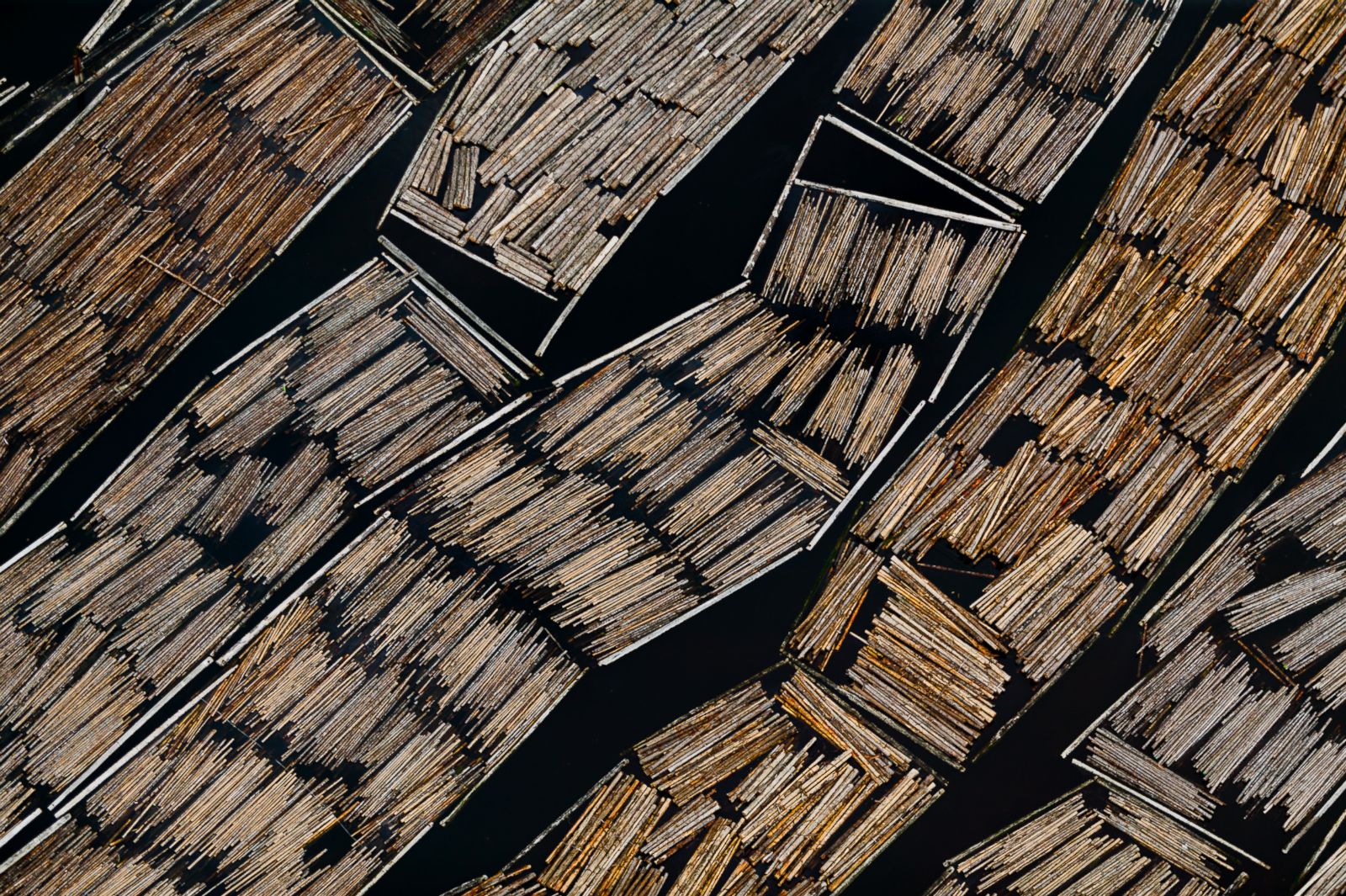 Ocean City Amusement Park in Ocean City, Maryland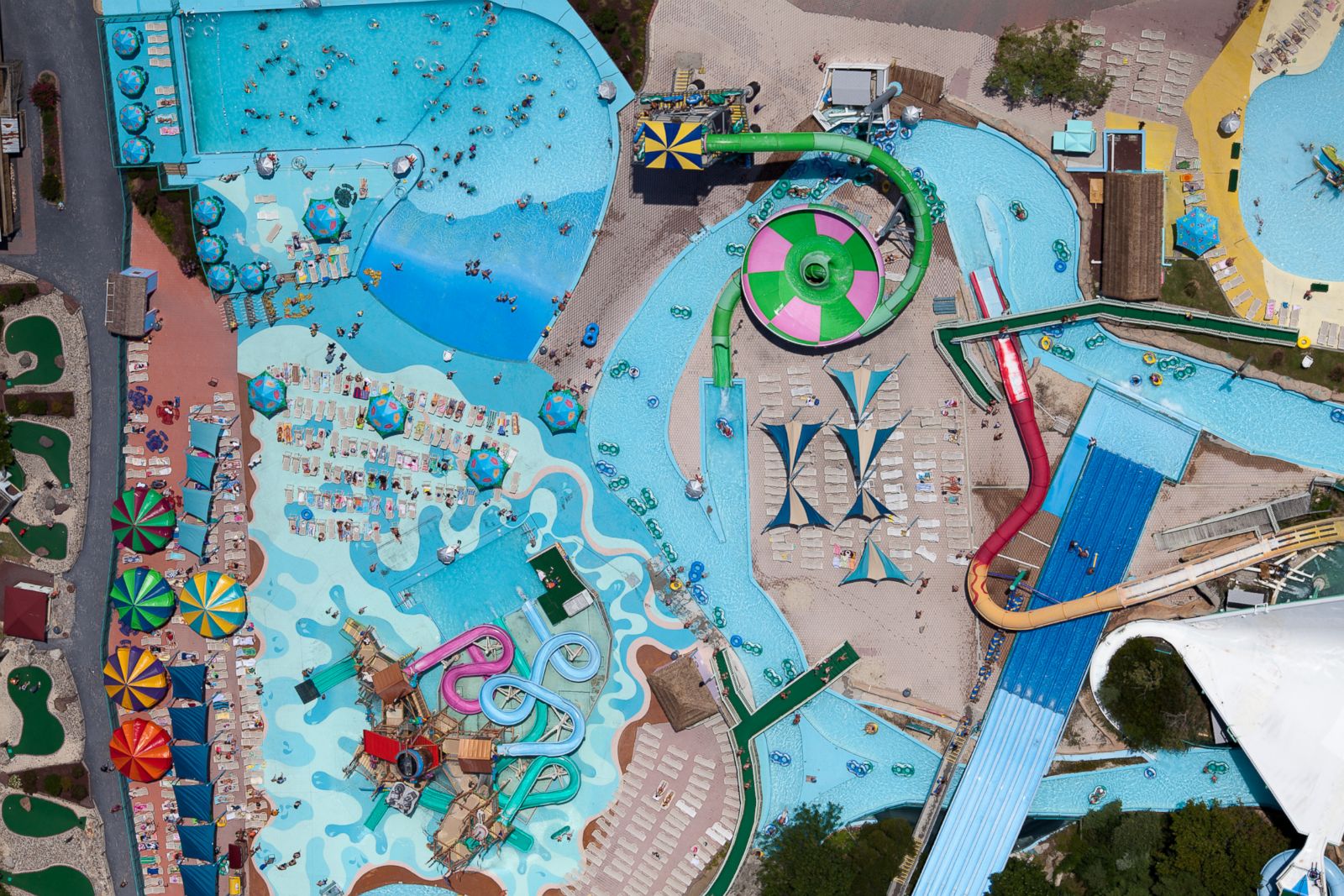 Oyster cages in Cape Cod, Massachussetts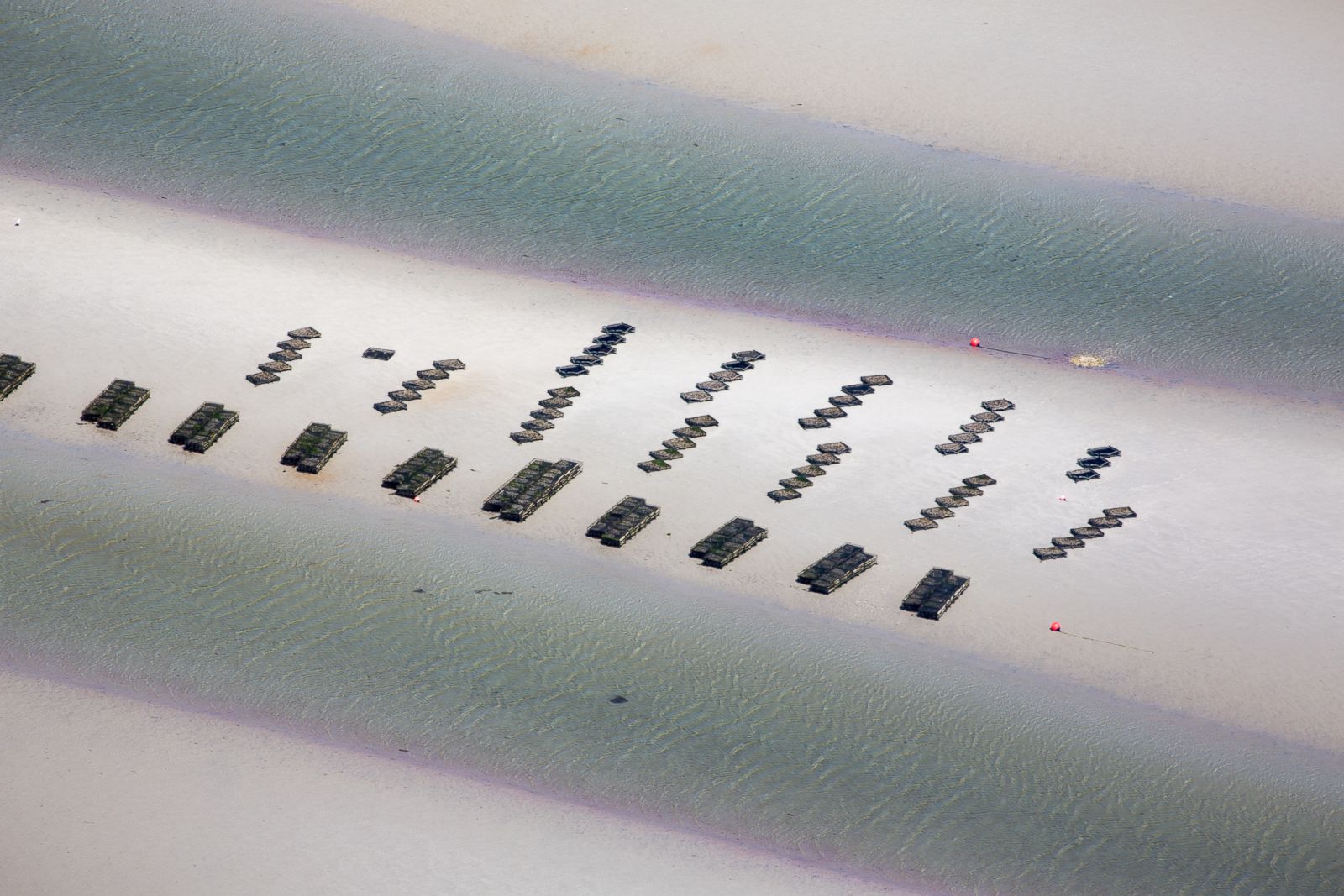 People swimming in a pool in Cambridge, Massachussetts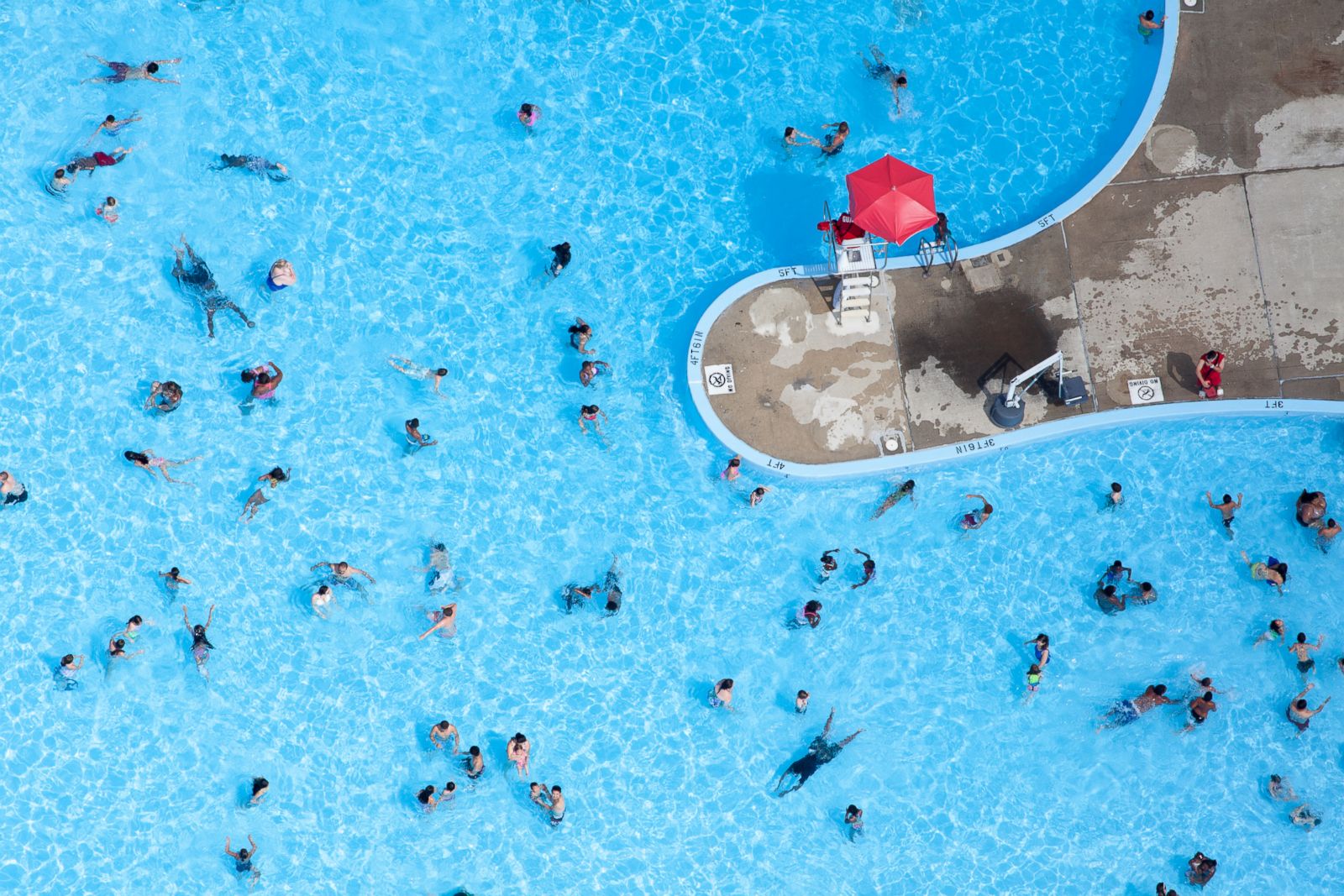 Snowmobile Tracks on the Clearwater River in Alberta, Canada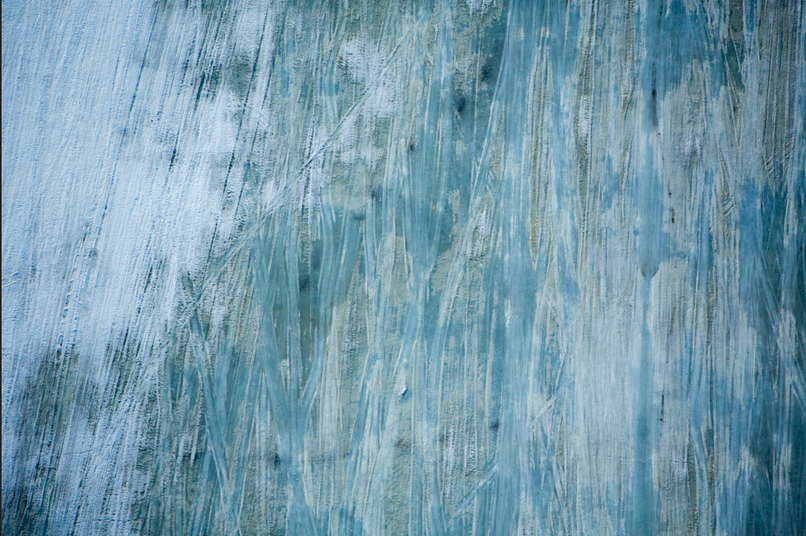 Strips in fields in Goodyear, Arizona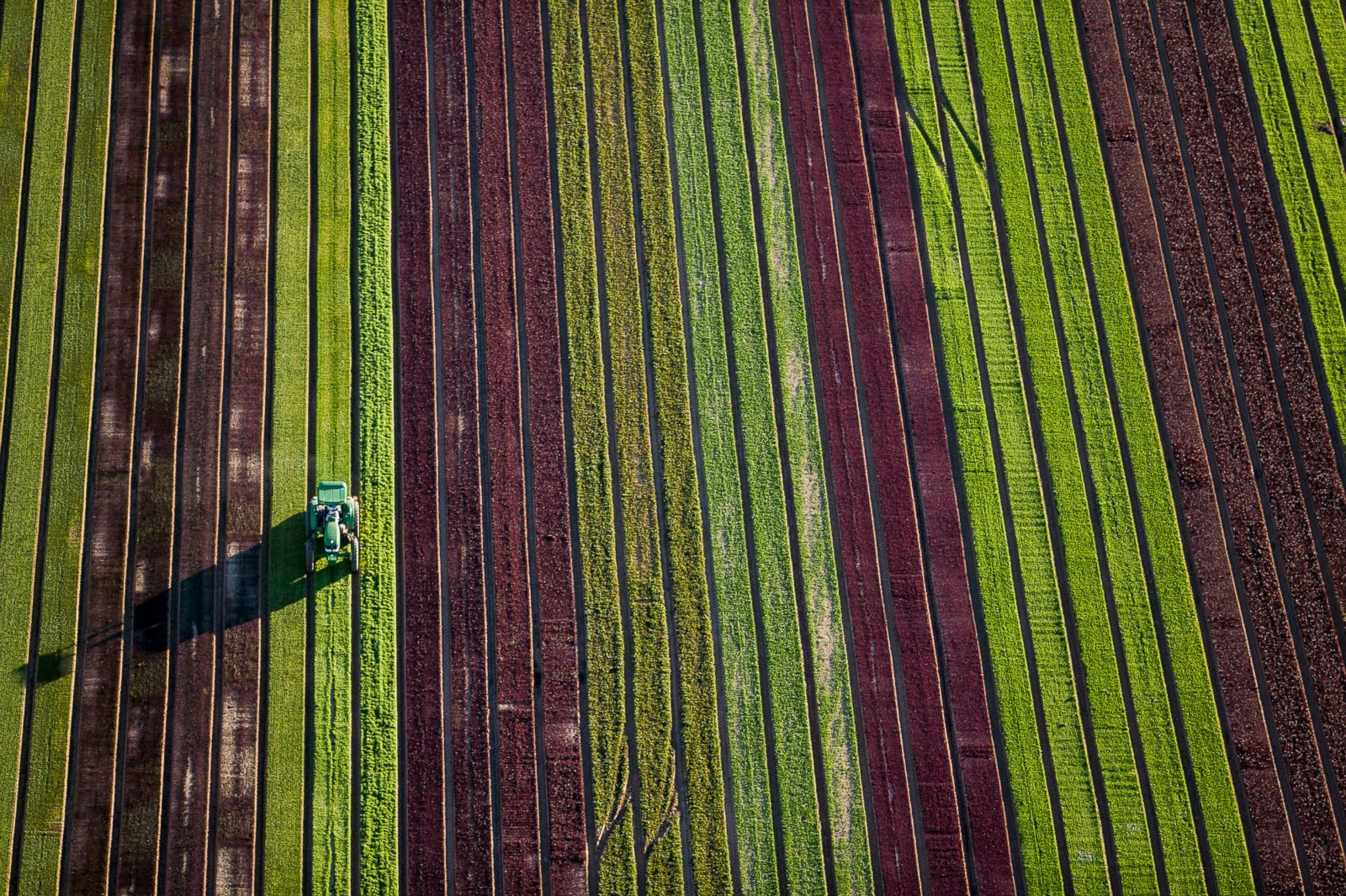 Check out more of Alex MacLean's photos on his website. Share the beauty of our planet with others below! More people need to see this.