Life wasn't always about bright lights and red carpets, glitz and glamor for Hollywood's most famous faces. Before making it big, many of them were just regular people holding down normal wage jobs.
Believe it or not, Madonna rang up customers at a Dunkin' Donuts, Megan Fox had to wear a banana suit at work, and Matthew McConaughey cleaned chicken coops for a living.
Check out the surprising jobs some of these global superstars had before they were famous.
Tom Cruise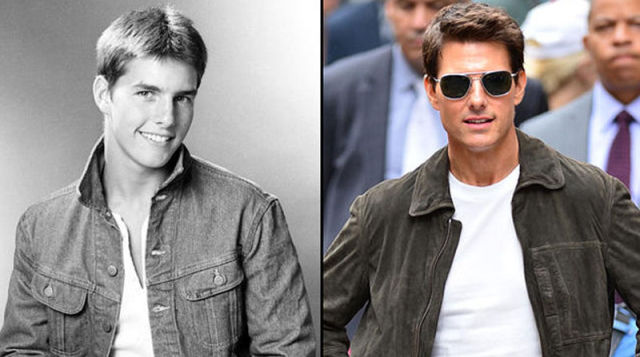 Tom Cruise is Hollywood's highest paid actor, but prior to Taps and Risky Business this leading man briefly attended a Franciscan seminary and aspired to become a Catholic priest.
George Clooney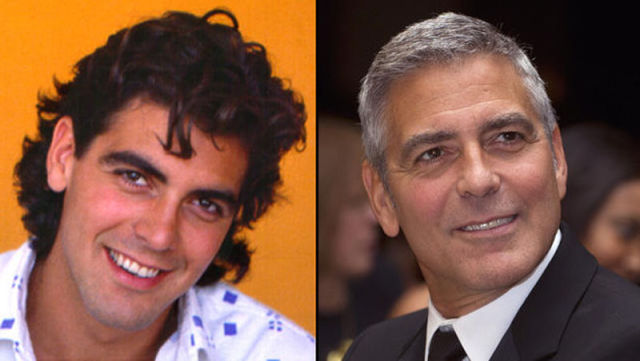 George Clooney is the quintessential movie star, but during his high school days, baseball was on the brain. He tried out to play professionally with the Cincinnati Reds. Lucky for Hollywood, he wasn't offered a contract.
Sandra Bullock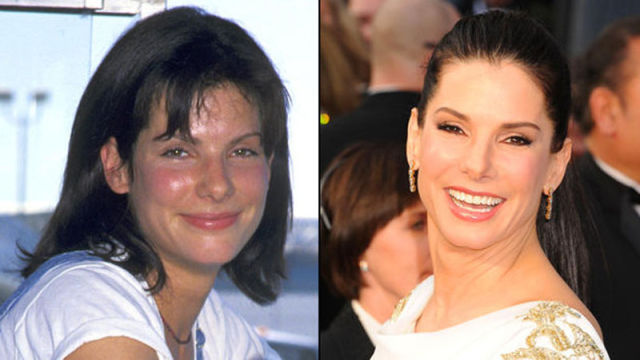 Before she became a household name, Sandra Bullock supported her acting ambitions in New York by working as a cocktail waitress, bar tender and coat checker.
Sarah Jessica Parker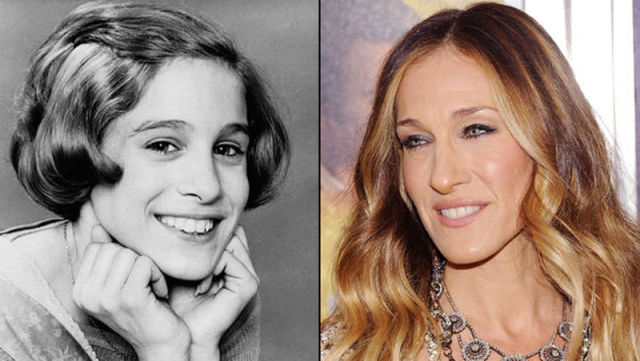 Even though we'll always remember Sarah Jessica Parker for her iconic role as Carrie on Sex and the City, the Ohio native started out as Lori Singer's gal pal, Rusty in Footloose.
Tom Hanks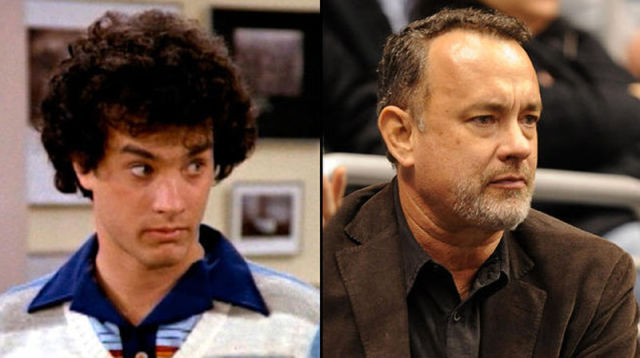 Tom Hanks can credit his awkward teenage years for his Oscar-winning career. A school production of South Pacific was his first foray into acting.
Will Smith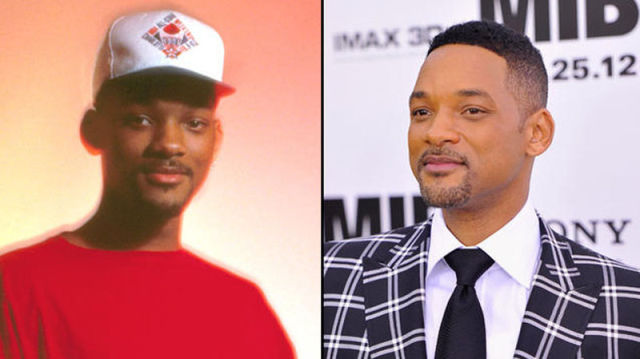 Today Will Smith is one of the most successful actors in Hollywood, but his first claim to fame was as the MC of hip-hop duo DJ Jazzy Jeff & the Fresh Prince.
Angelina Jolie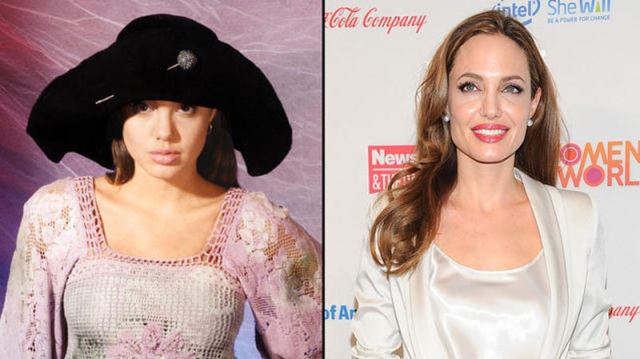 With Jon Voight as her father, acting has always been a part of Angelina Jolie's life. But, at 14, she briefly left the stage aspiring instead to be a funeral director.
Anne Hathaway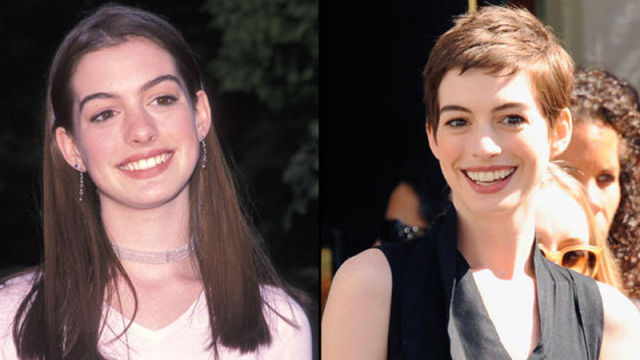 Prior to her breakout role in The Princess Diaries, Anne Hathaway was a student at NYU's Gallatin School of Individualized Study.
Beyonce Knowles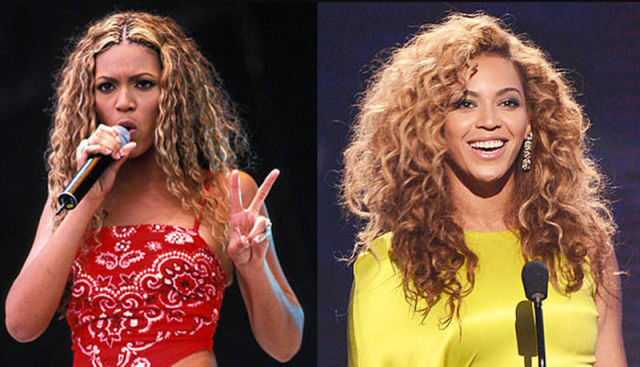 Before Destiny's Child, her acting career or marriage to Jay-Z, Beyonce Knowles worked at her mother's hair salon and swept up hair.
Bill Murray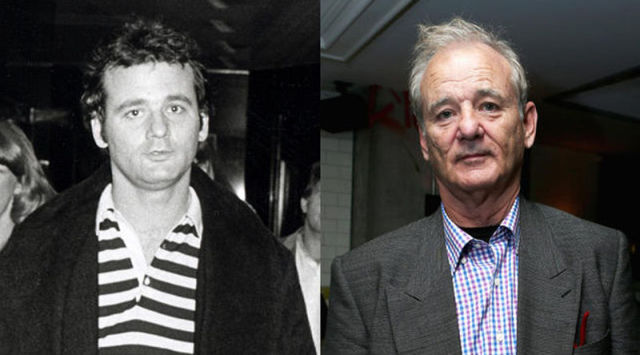 Before starring in countless Hollywood hits, comedic actor Bill Murray used to sell chestnuts outside of a Chicago grocery store two years after graduating college.
Brad Pitt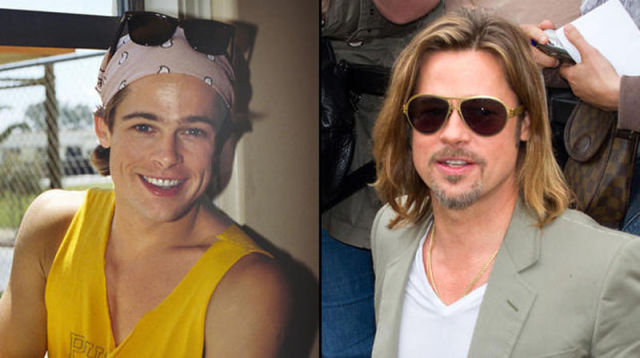 Whether his sunglasses are on or off, there's no denying Brad Pitt deserves his Sexiest Man Alive titles. Before making his screen debut on the NBC soap Another World, this Academy Award-winning actor left University of Missouri for L.A. just two weeks before earning his degree.
Christian Bale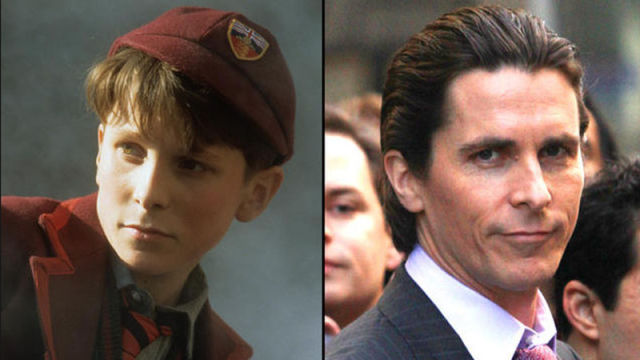 Christian Bale is best known for his superhero role in Christopher Nolan's Batman triology, but his career began on the softer side. In 1982, he appeared in a Lenor fabric softener commercial.
Demi Moore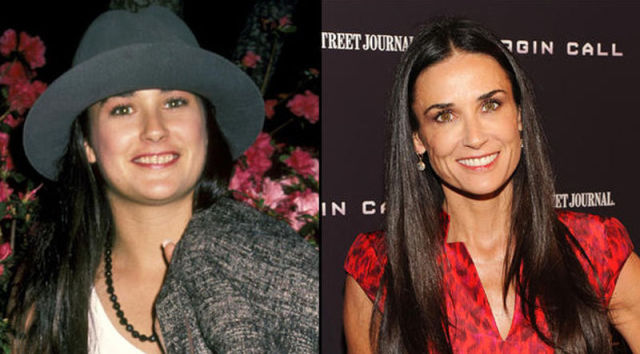 These days, actress Demi Moore's known as one of Hollywood's hottest A-List celebs. But when she first moved to California it was her job as a debt collection agency that paid the bills.
Gwen Stefani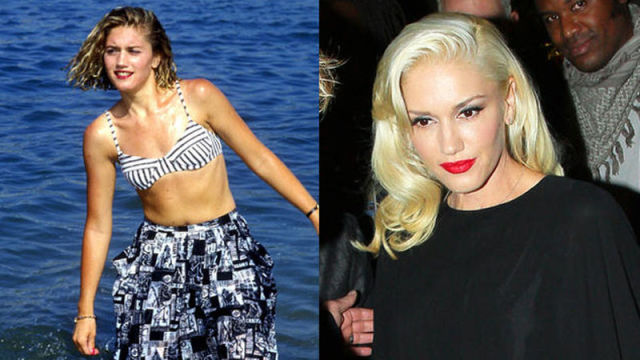 Punk-rocker-turned-fashion-designer Gwen Stefani used to mop floors at a local Dairy Queen in Orange County, California.
Gwyneth Paltrow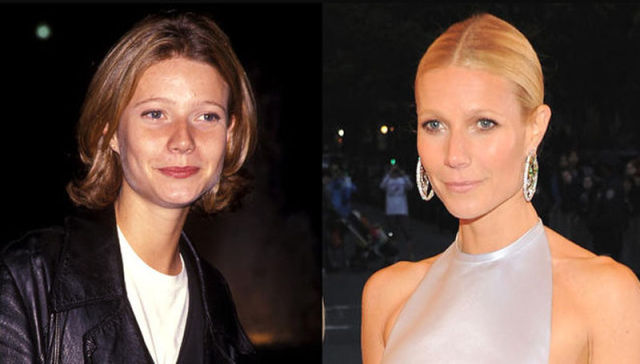 Before Gwyneth Paltrow ever hit a red carpet, she worked as a restaurant waitress. With her nightly tips of $11, Paltrow's frequent purchases included "cigarettes, coffee, and toilet paper," she told UK newspaper "The Independent."
Halle Berry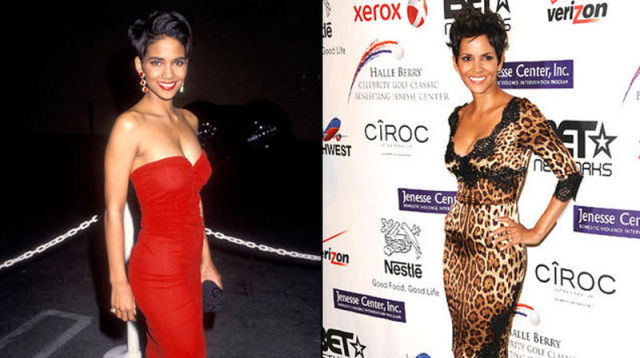 Halle Berry is an Academy Award-winning actress, but in 1986 she entered several beauty pageants, walking away with the runner-up title for Miss USA and placing sixth in the Miss World pageant.
Heather Locklear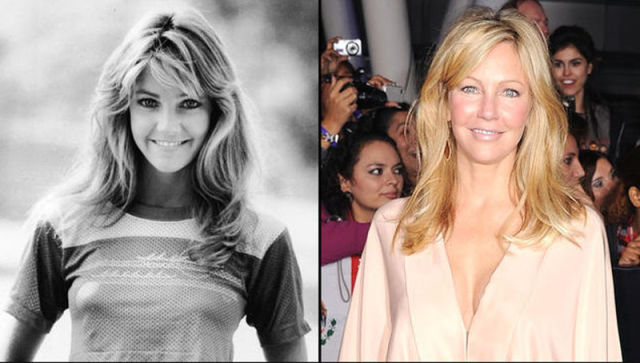 She's known for her roles in T.J. Hooker and Melrose Place. But while Heather Locklear studied psychology at UCLA, she also modeled for the school bookstore.
James Franco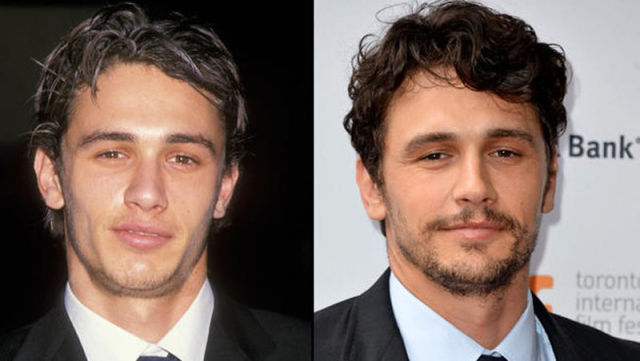 James Franco's known for his role in high profile flicks like the Spider-Man Trilogy and 127 Hours, but long before the days of Academy Award nominations, he flipped burgers at an LA McDonald's.
Jennifer Aniston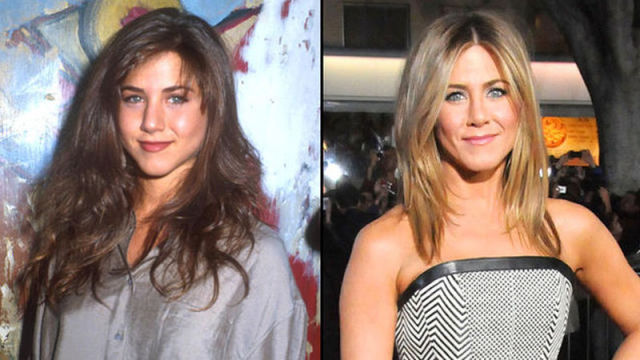 Jennifer Aniston has gained worldwide recognition for her role as Rachel Green, but in the early '90s, the Friends actress worked as a telemarketer, waitress and bike messenger.
Courteney Cox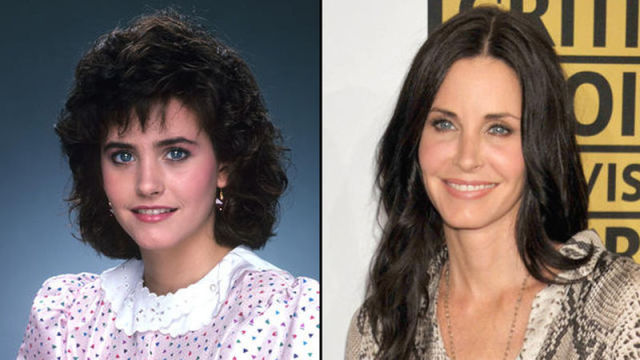 In an effort to supplement her early modeling career, Courtney Cox worked for a New York concert booking agency during the early '80s.
Matt LeBlanc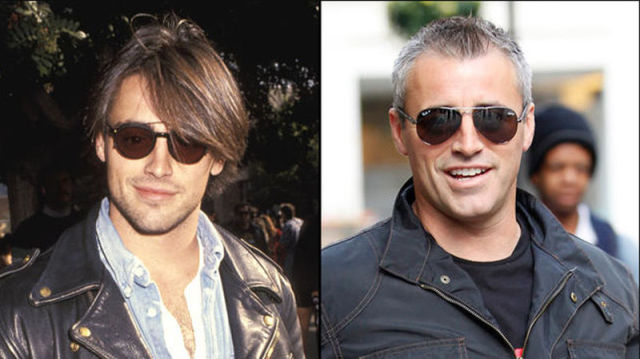 How you doin'? He'll always be know as Joey Tribbiani, but before the days of Friends Matt LeBlanc trained as a carpenter and worked as a model.
Jennifer Garner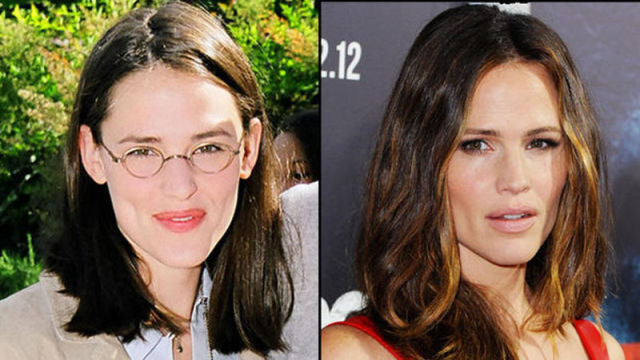 Before her days as Sydney Bristow in the spy drama Alias, the actress admits to being a high school band geek who played the saxophone.
Jennifer Lopez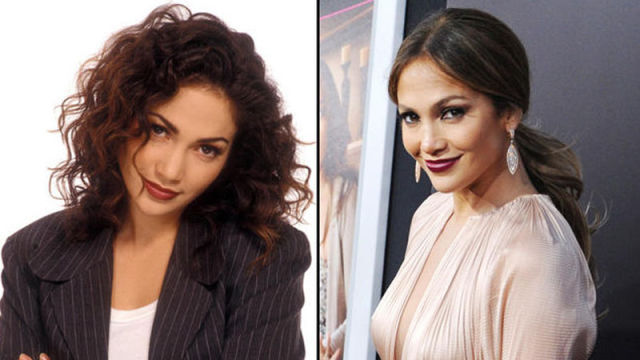 Jennifer Lopez can act, sing, and dance. But did you know she can file? After graduating from high school, she briefly worked in a law office.
Johnny Depp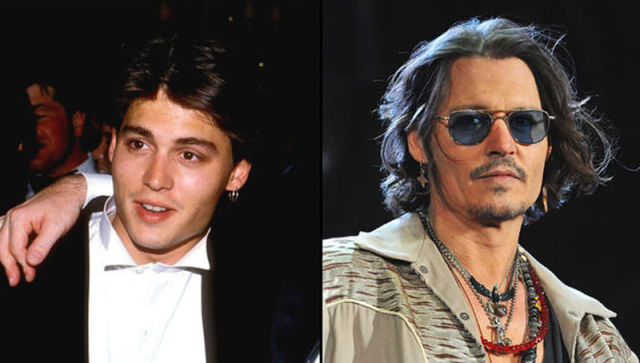 Long before the days of Captain Jack Sparrow, Johnny Depp dropped out of high school to become a rock musician. At this year's MTV Movie Awards, he jammed alongside the Black Keys.
Jon Hamm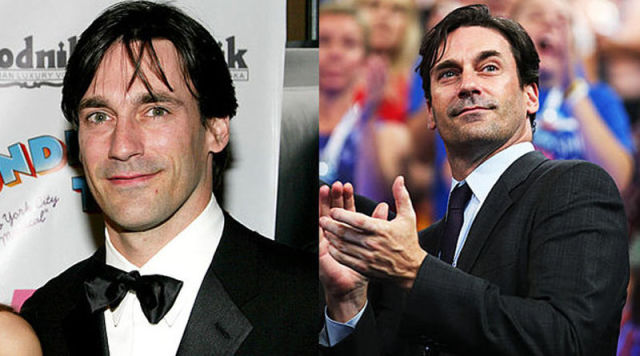 Jon Hamm is now an Emmy-nominated actor for his performance in hit show Mad Men. Before all this fairly recent praise, the dreamy actor was a set designer for porn films. He also used to teach an acting class to high school students.
Jon Stewart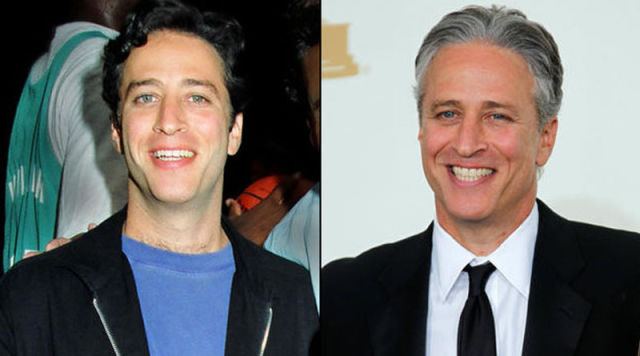 Before he was the face of political comedy, Jon Stewart debuted doing stand-up at The Bitter End in New York City.
Julia Roberts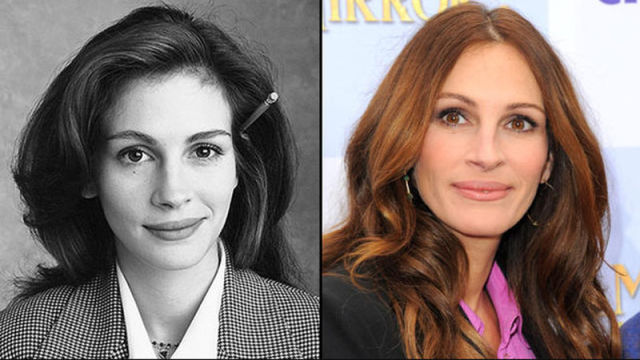 Julia Roberts has been melting hearts with her coy smile for more than two decades. But before this Academy Award-winning actress ever read a movie script, she played clarinet in the school band.
Julianne Moore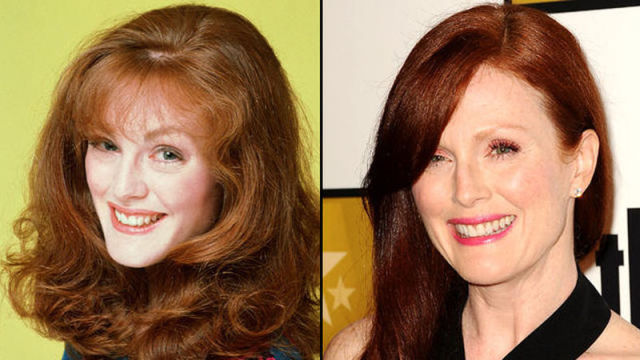 Julianne Moore's known for big screen films like Boogie Nights and The Kids Are All Right, but when the Oscar-nominated actress moved to New York in the early '80s, waitressing paid the bills.
Katy Perry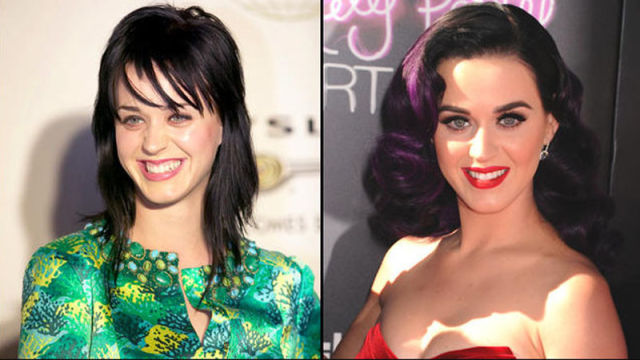 Before Katy Perry became everyone's favorite California Girl, she was singing gospel music in her parents' church every Sunday.
Kim Kardashian
Before we had to keep up with Kim Kardashian's life on her reality show Keeping Up with the Kardashians, she was just a regular girl who attended Catholic school, while growing up in Beverly Hills, California.
Leonardo DiCaprio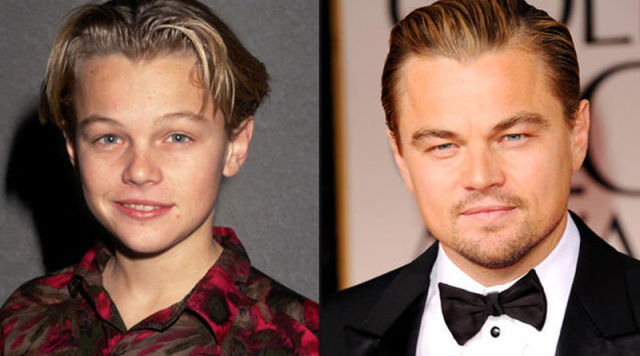 Before Leonardo DiCaprio stole our hearts in Titanic, and became one of Hollywood's biggest stars he was a child actor working in television commercials.
Madonna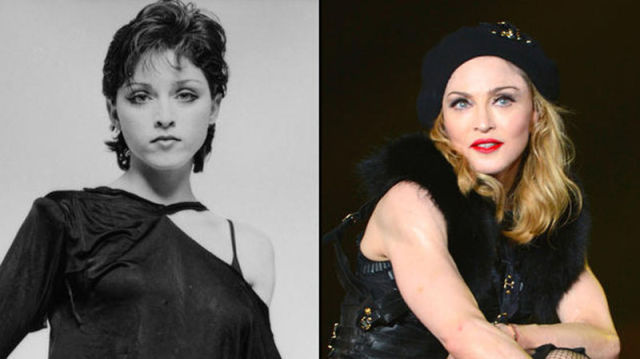 In 1978, Madonna dropped out of college and moved to New York City with only $35 in her pocket. To pay the bills, the Material Girl worked as a waitress at Dunkin' Donuts.
Mariah Carey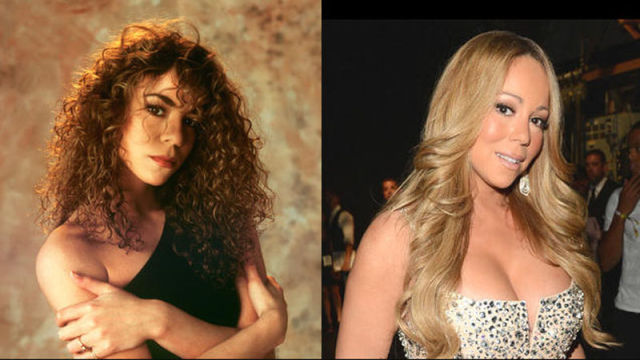 In the late '80s, Mariah Carey paid the bills with her many waitressing jobs and shared a one bedroom studio in Manhattan with four roommates.
Martha Stewart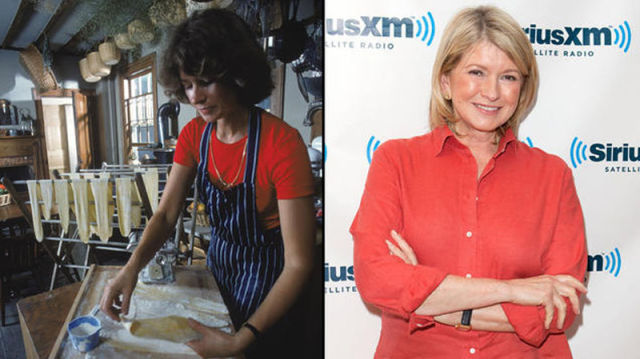 Before Martha Stewart became the housewife guru, she organized birthday parties and babysat Mickey Mantle's four boys.
Matt Damon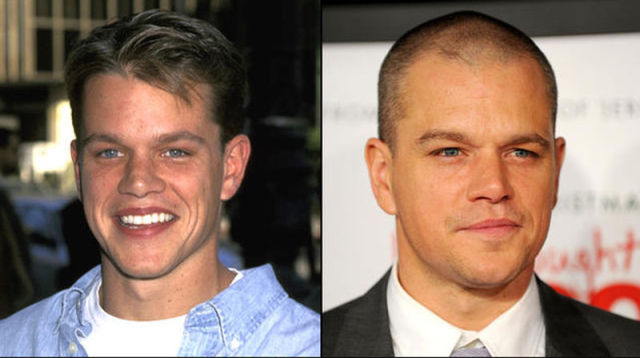 Before Matt Damon was starring in Good Will Hunting or Saving Private Ryan, the Oscar-winning actor was a Harvard undergrad studying English. But, he traded in his diploma for a chance in Hollywood, leaving the Ivy League just 12 credits short of his degree.
Matthew McConaughey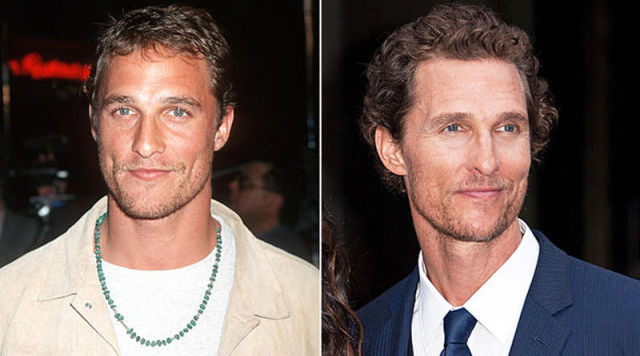 While spending a year in Australia, charismatic heartthrob Matthew McConaughey cleaned chicken coops and washed dishes to make money.
Megan Fox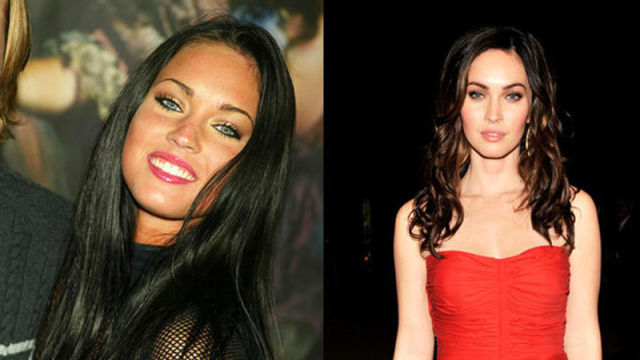 Before Megan Fox's good looks took Hollywood by storm, the model/actress used to wear a banana costume to attract customers to a smoothie shop in Florida.
Meryl Streep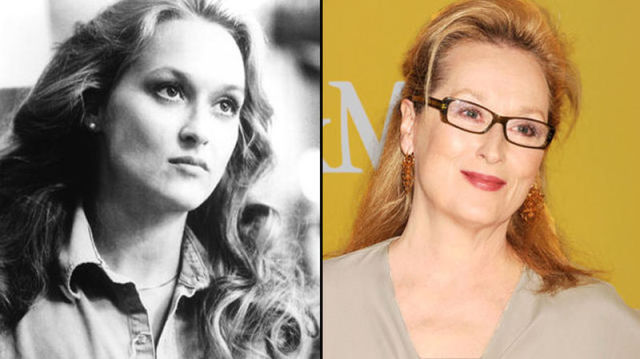 Meryl Streep is widely regarded as one of the most talented actresses of all time. But in high school, there was more to Meryl than just theater; she also sang in the choir, acted as class treasurer, and served as homecoming queen.
Natalie Portman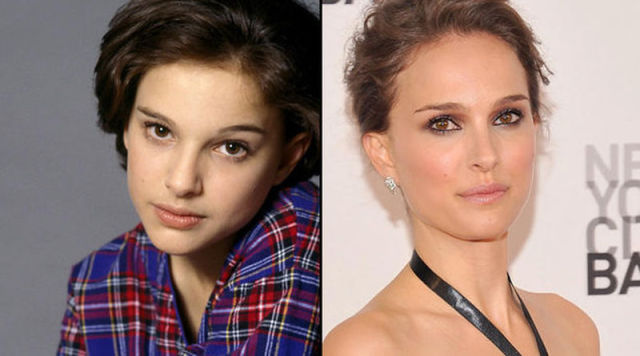 Natalie Portman's fancy footwork in Black Swan wasn't an act. She started dancing lessons at age four and performed in local troupes as a child.
Nicole Kidman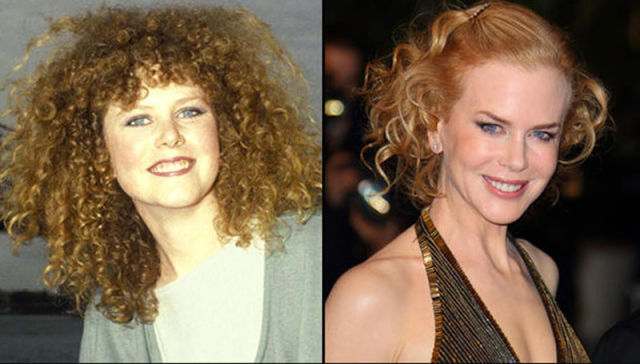 Days of Thunder was Nicole Kidman's American movie debut. But, before she played a young doctor in the racing flick, Kidman paid the bills as a massage therapist in Australia.
Oprah Winfrey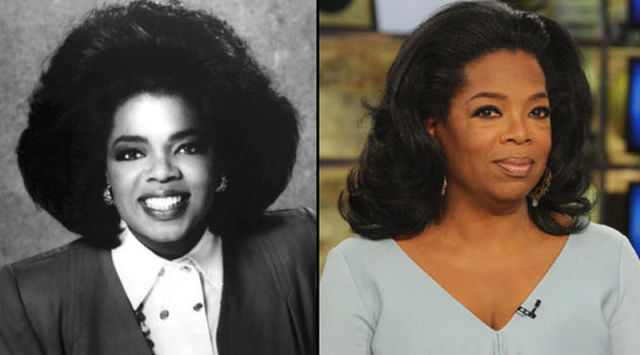 Long before becoming a billionaire media mogul and philanthropist, Oprah Winfrey got her start in media at the age of 17 when a local Tennessee radio station hired her to do the news part-time.
Philip Seymour Hoffman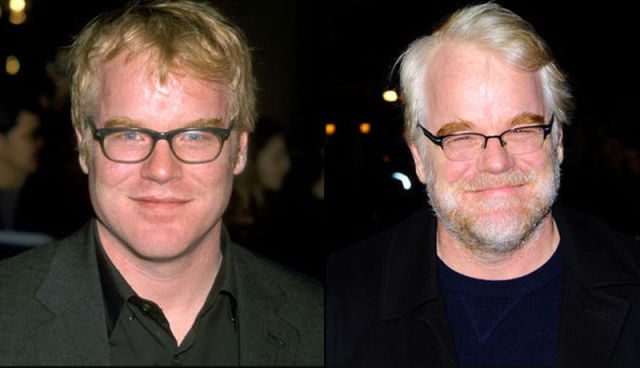 Before Philip Seymour Hoffman became an Academy Award-winning actor, he studied drama and earned his BFA at New York University's Tisch School of the Arts in 1989.
Robert Downey Jr.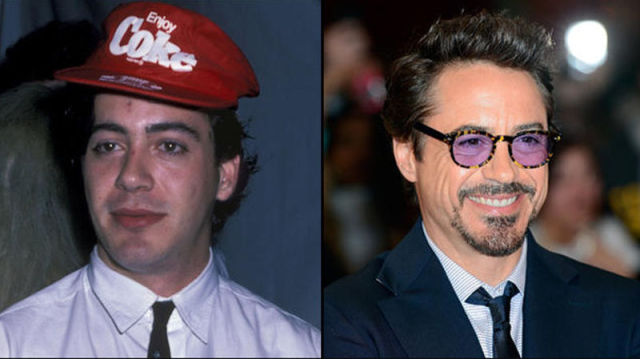 Picture Iron Man in a tutu. While living in England, Robert Downey Jr. began studying classical ballet at the age of 10.
Ryan Reynolds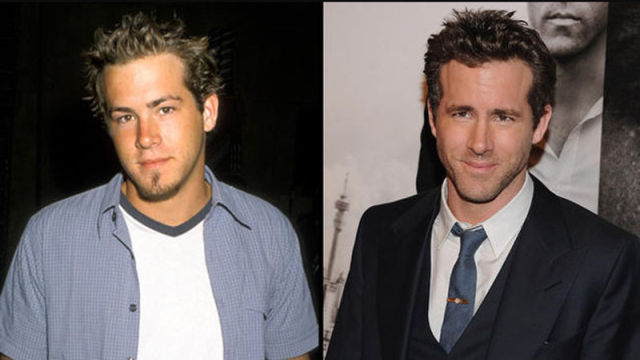 Today Ryan Reynolds is famous for his many sexy shirtless scenes, but the Canadian actor started his career in middle school theater productions.
Ryan Seacrest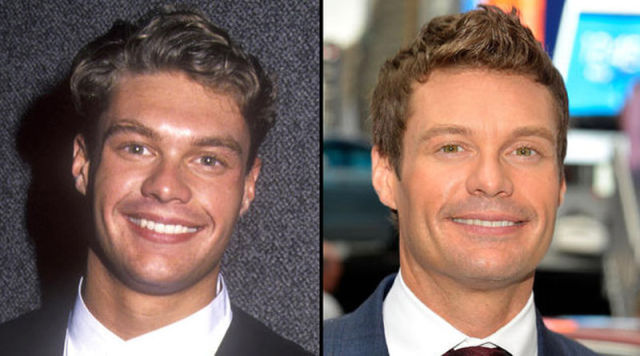 Before his days as the host of American Idol, Ryan Seacrest interned with radio station. But, his first day on the Atlanta, GA airwaves only came about because the regular DJ called in sick.
Rod Stewart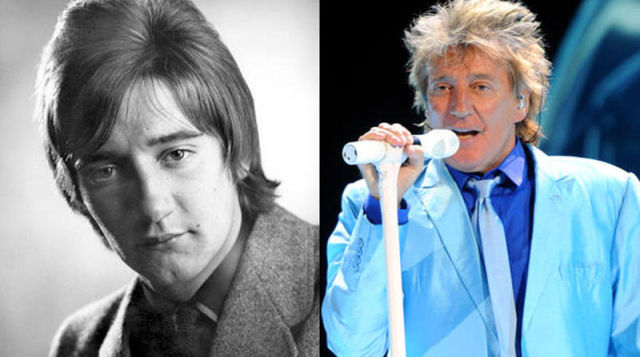 Before Rod Stewart rocked his way onto the music scene in the 70s, he was rocking players on the field as a professional soccer player with England's Brentford Football Club.
Were you surprised by any of the jobs your favorite celebrities had before they were stars? Share this with others below.