The first issue of French satirical magazine Charlie Hebdo since the deadly shooting in its Paris office controversially depicts the Prophet Muhammad in tears, holding a sign that reads "Je Suis Charlie," in defiance of the attacks on the magazine's office that left 12 dead. It features cartoons by five of the cartoonists who were killed in the attack – Georges Wolinski, Jean Cabut, Stephane Charbonnier (aka Charb), Bernard Verlhac (aka Tignous) and Philippe Honoré (aka Honoré).
Newsstands in Paris sold out of the historic magazine after just two hours of its release on 14 January 2015. The demand is so high that its print run has been increased to 7 million copies, up from its typical print run of 60,000, and is being offered in 16 different languages.
We usually do not show images of Mohammad to avoid offending Muslim readers. But the post-attack survivors' issue of Charlie Hebdo has enough news value to warrant its publication in this case. We present it here in its entirety, without comment, at the bottom of this post. This post will be updated with the English version once it is available.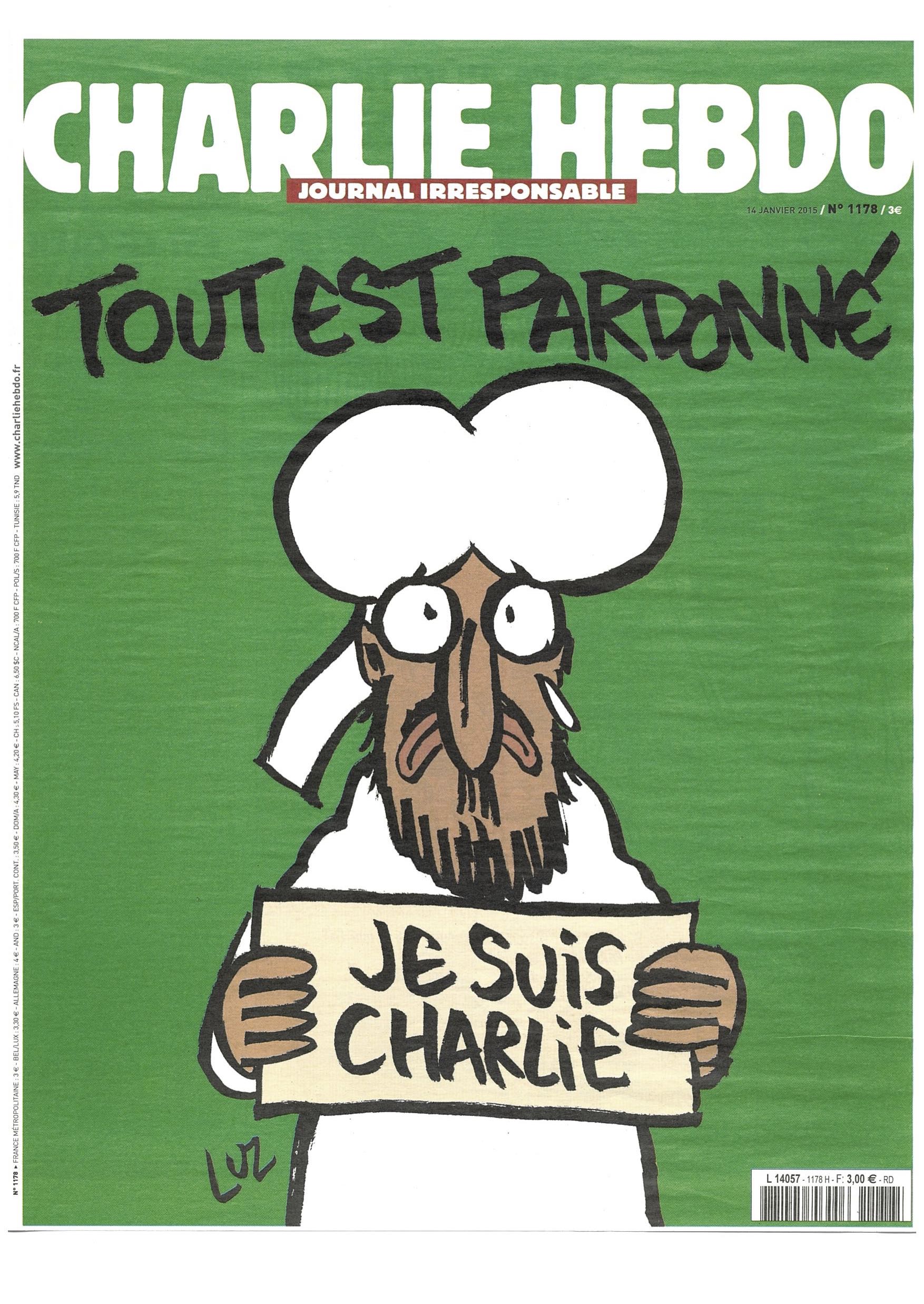 Charlie Hebdo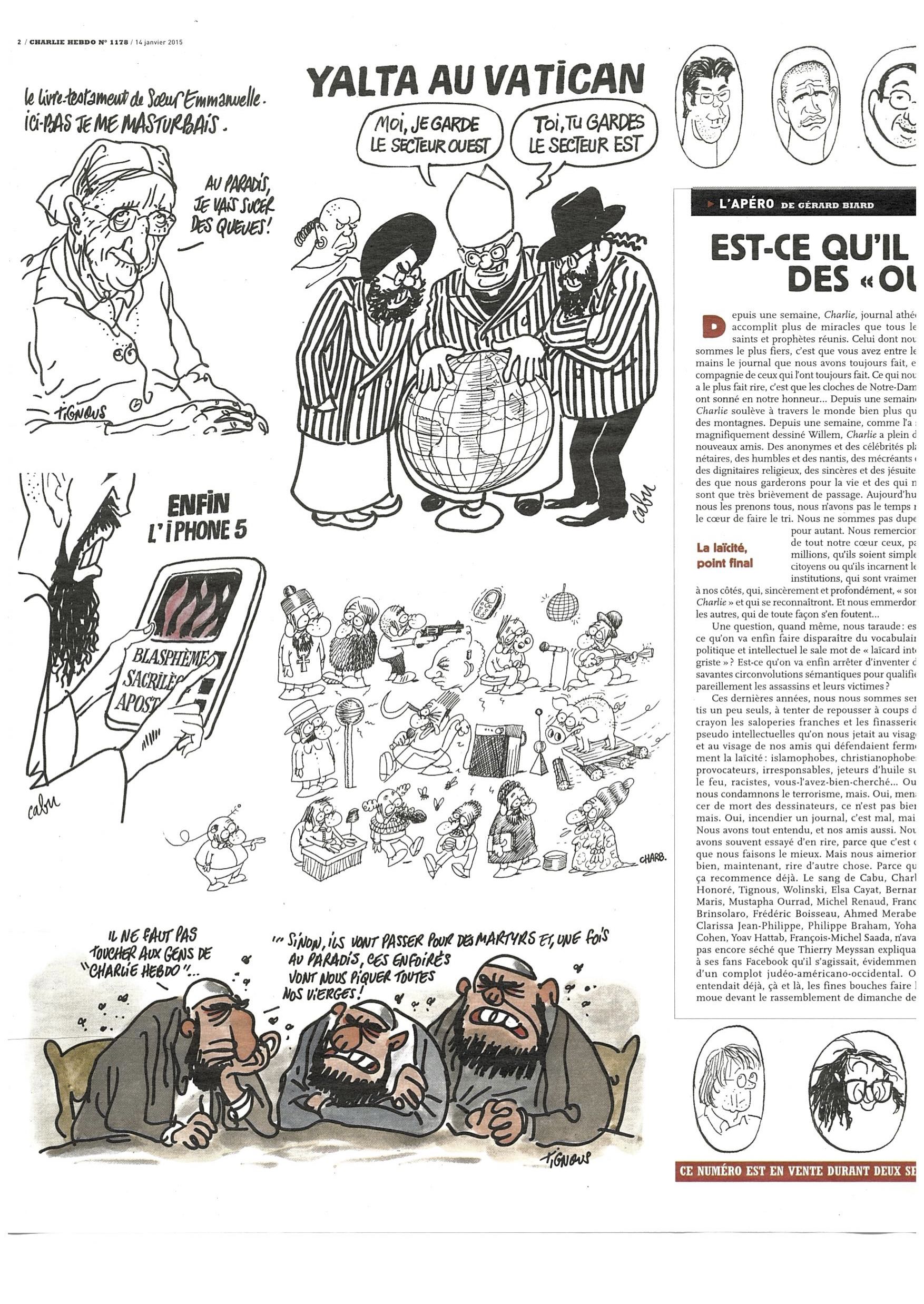 Charlie Hebdo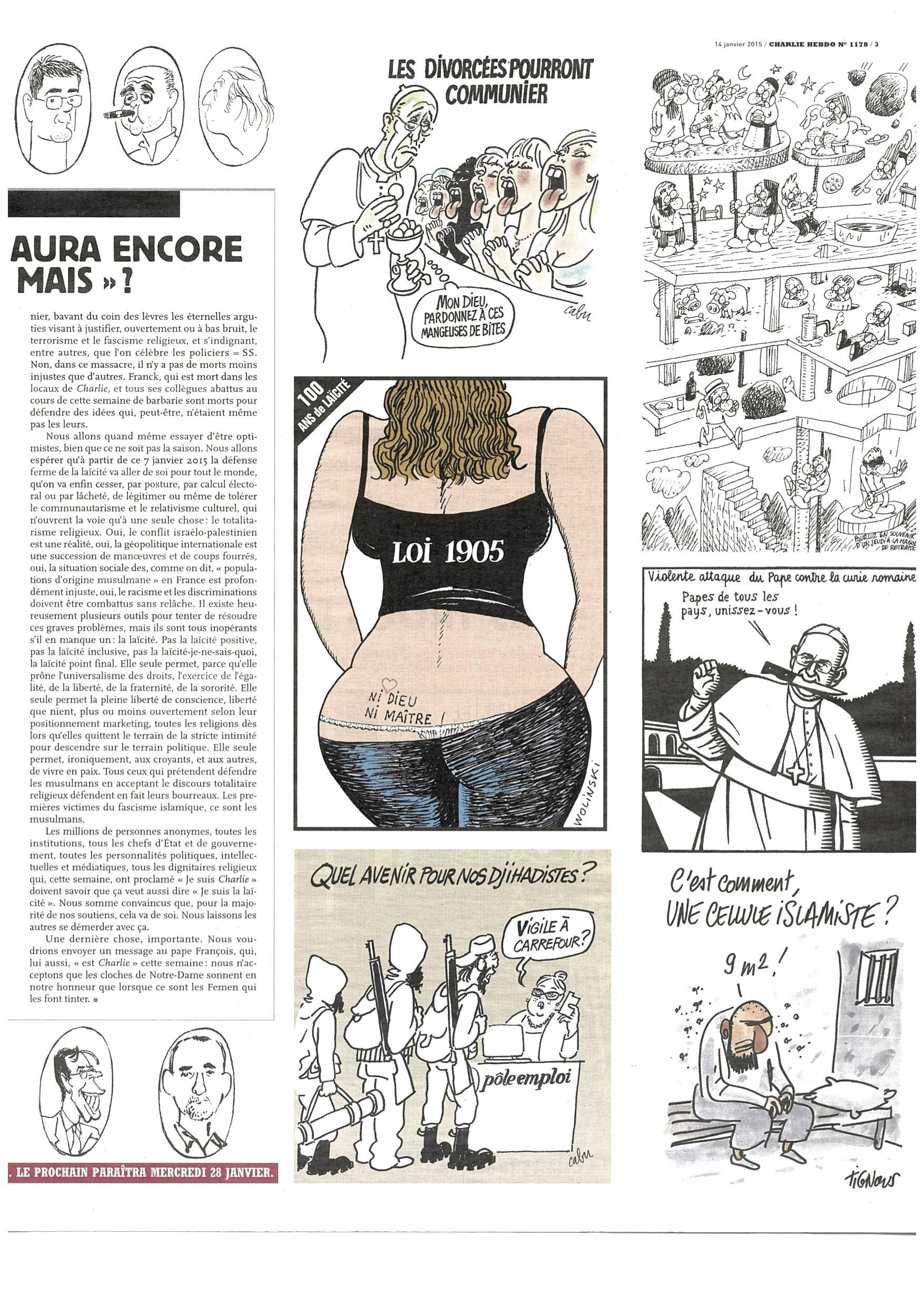 Charlie Hebdo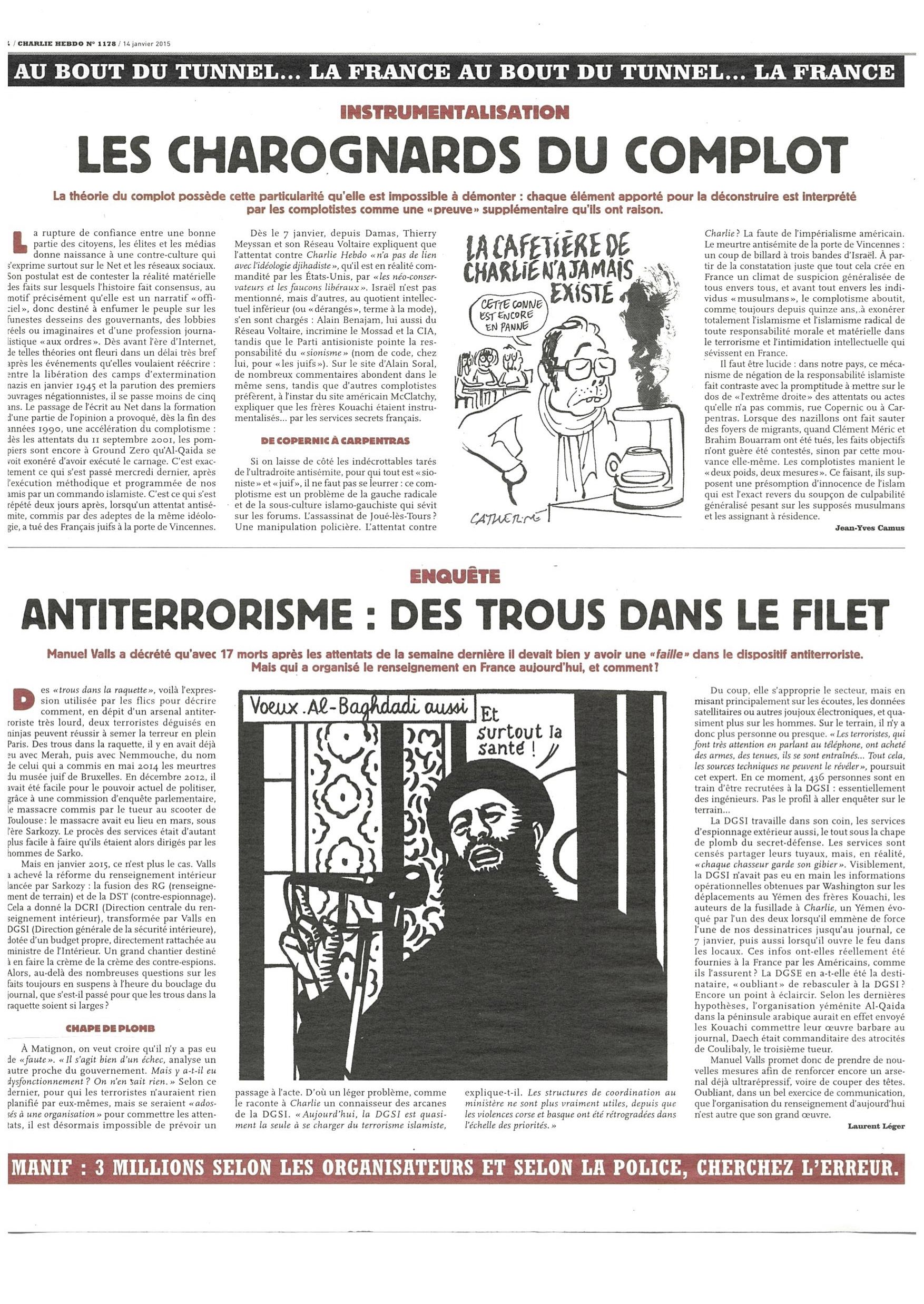 Charlie Hebdo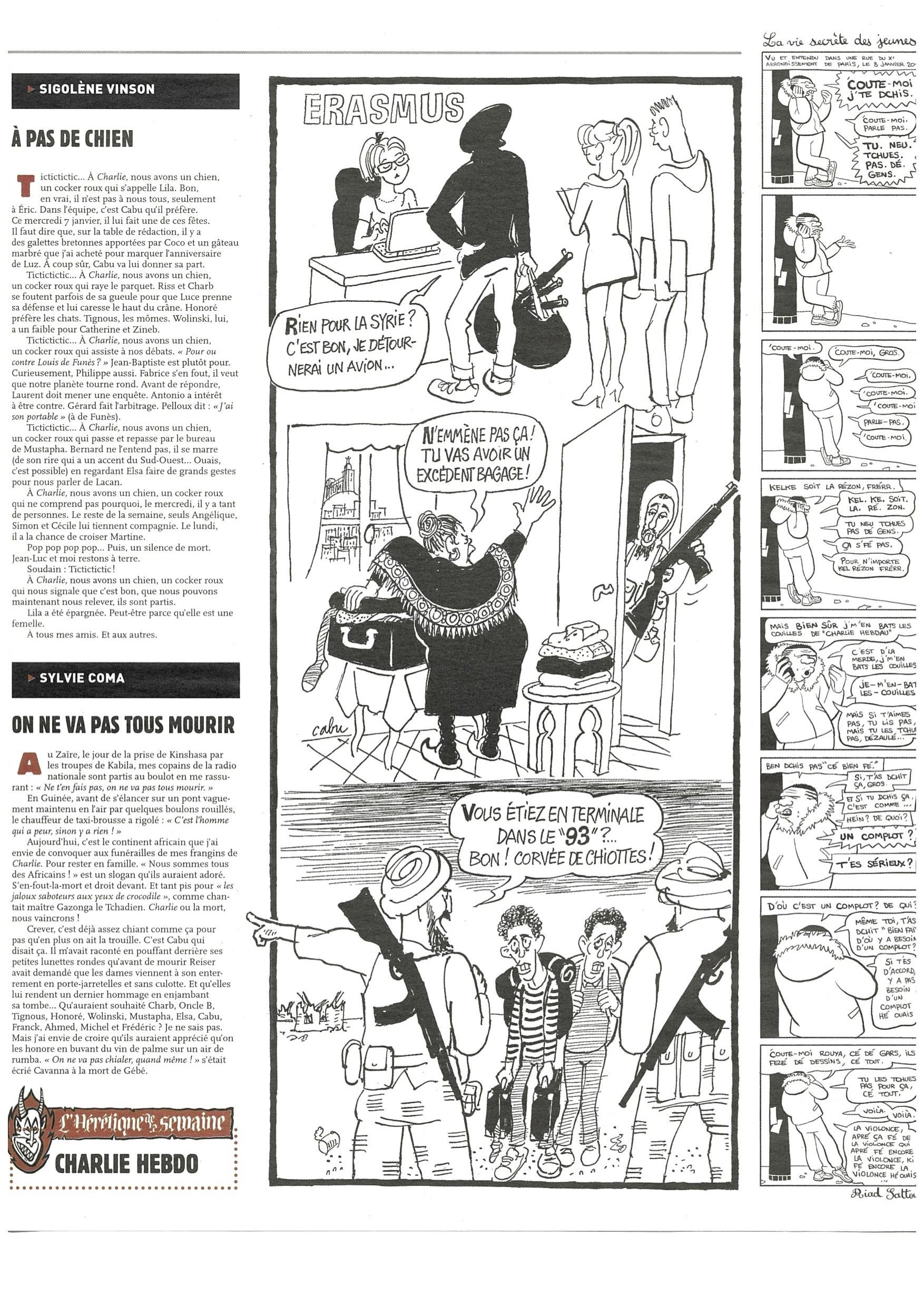 Charlie Hebdo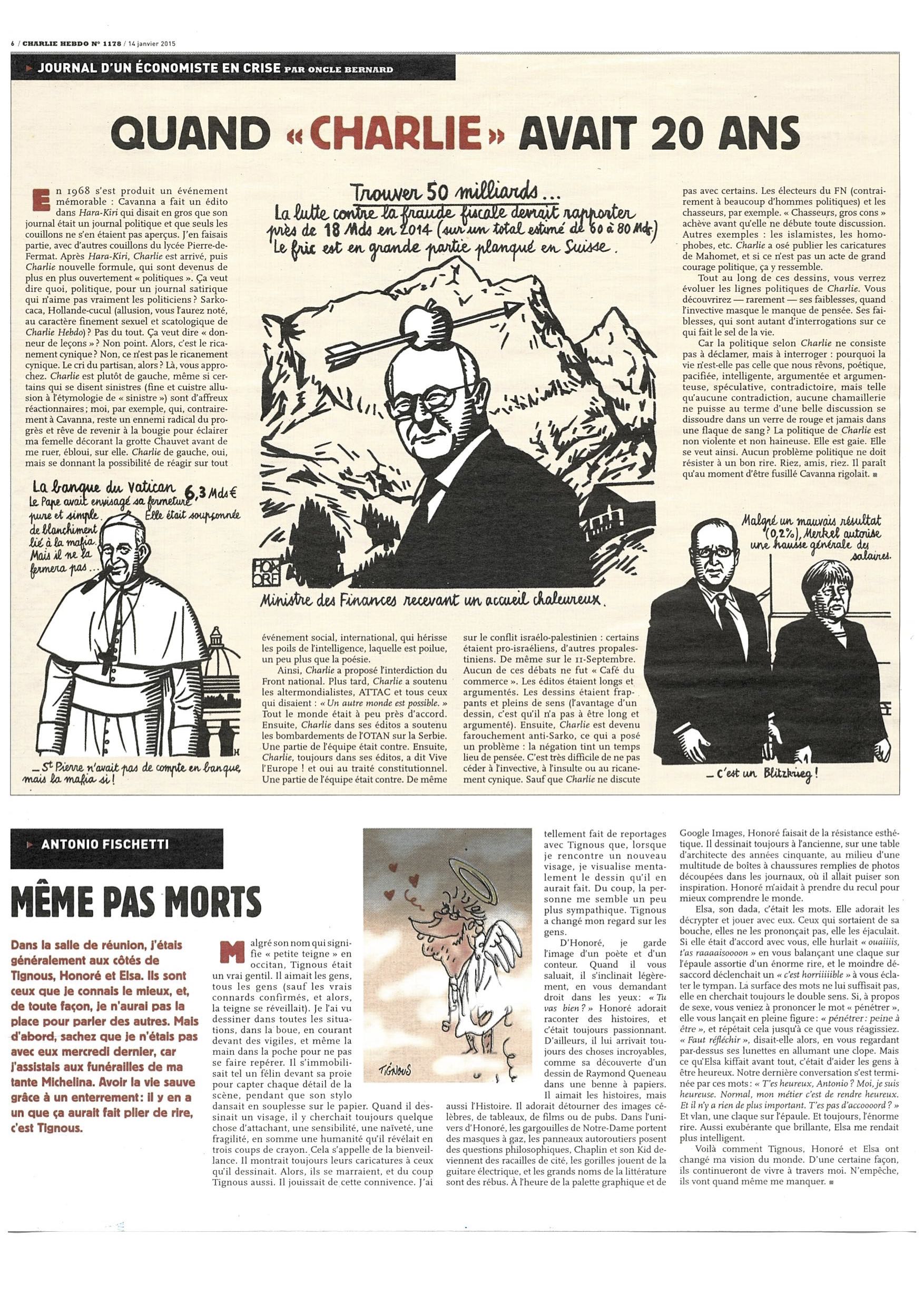 Charlie Hebdo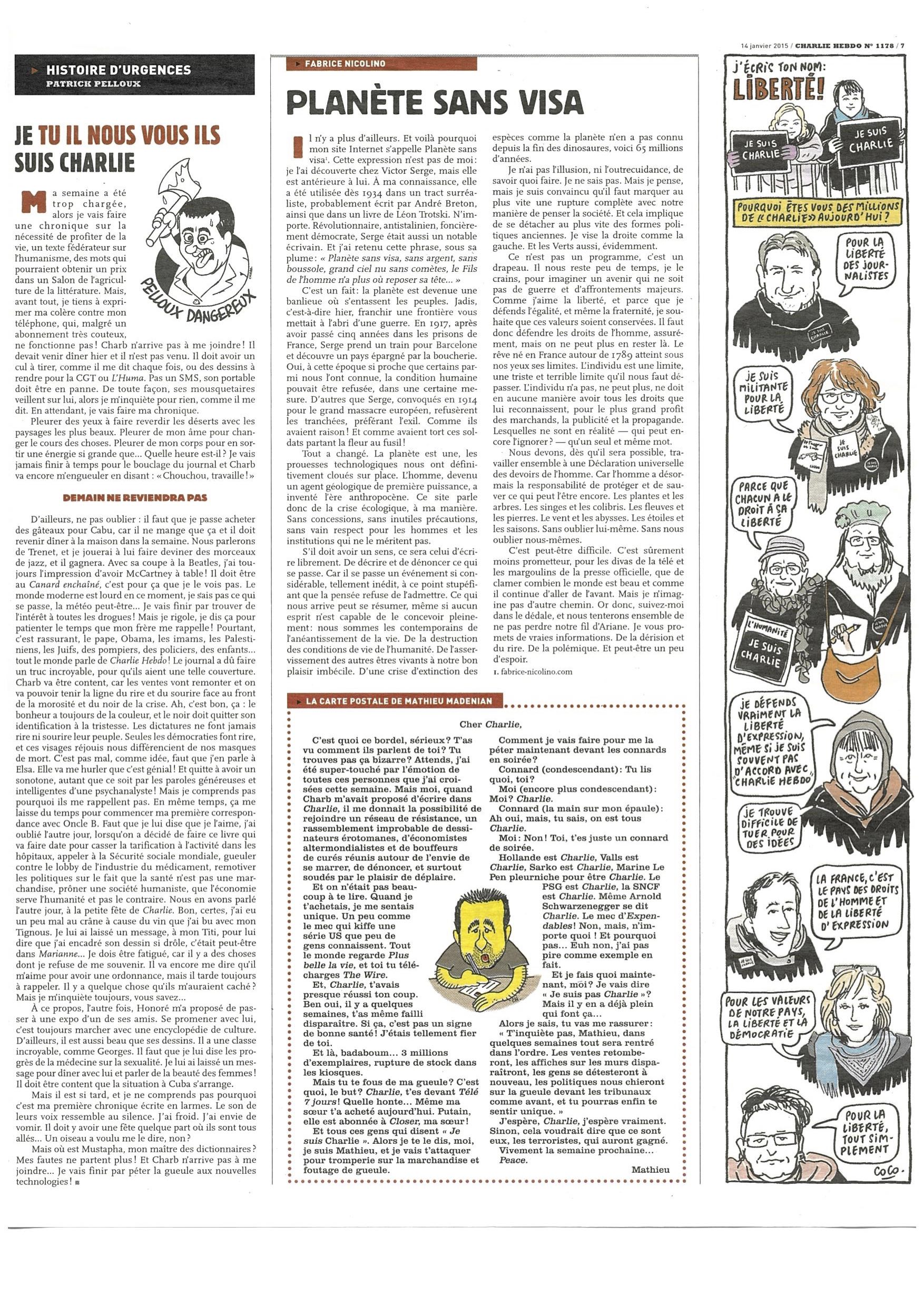 Charlie Hebdo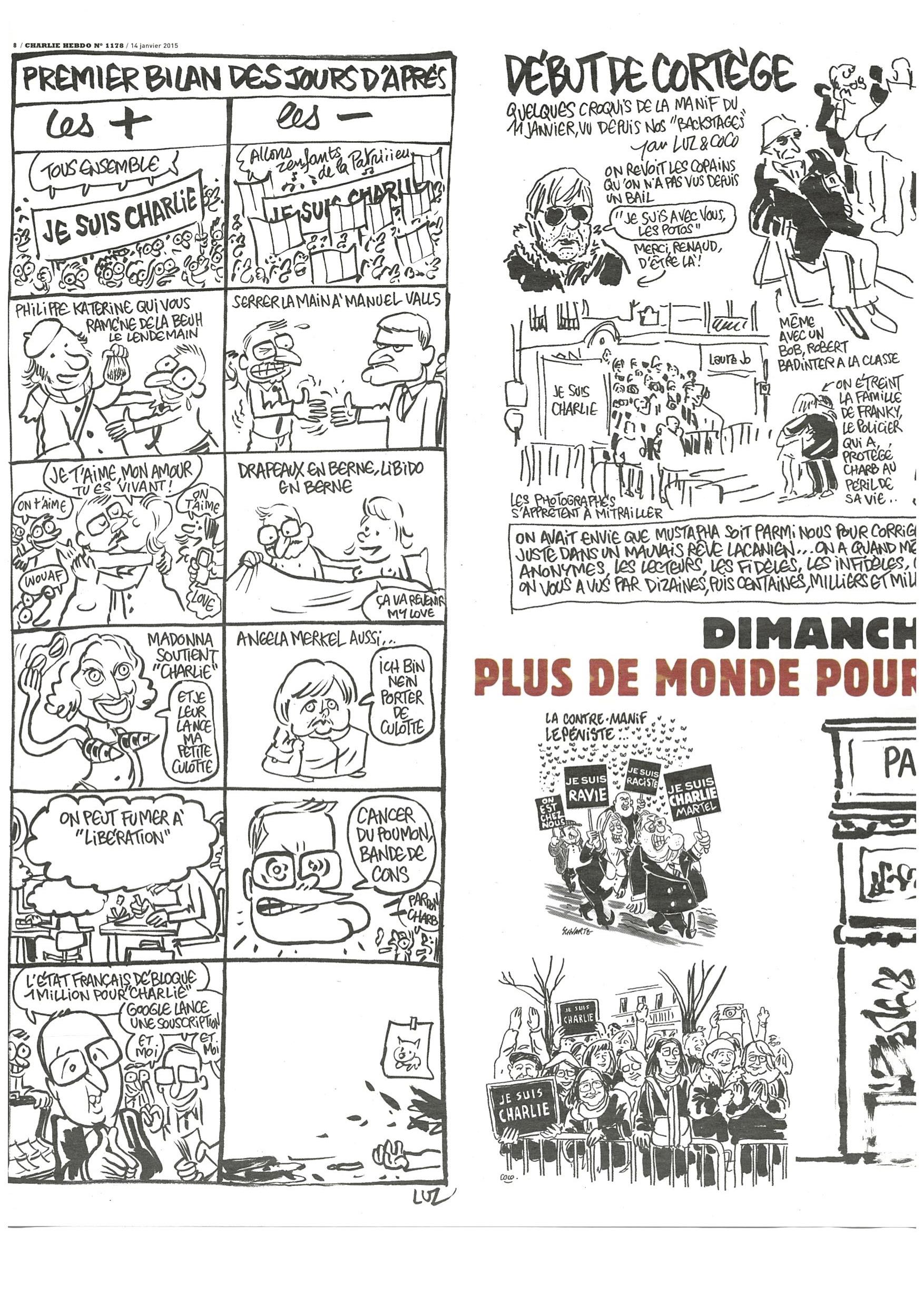 Charlie Hebdo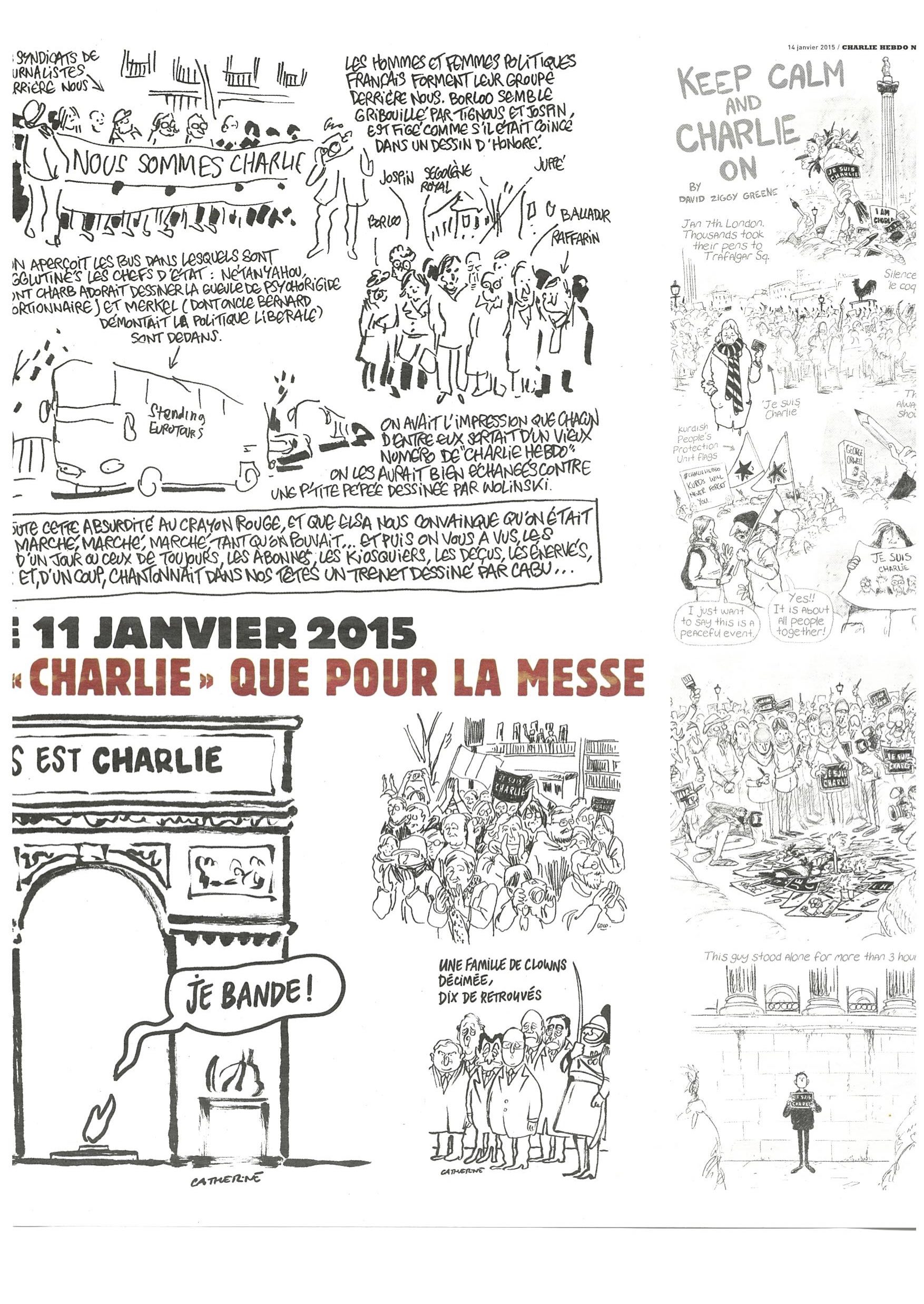 Charlie Hebdo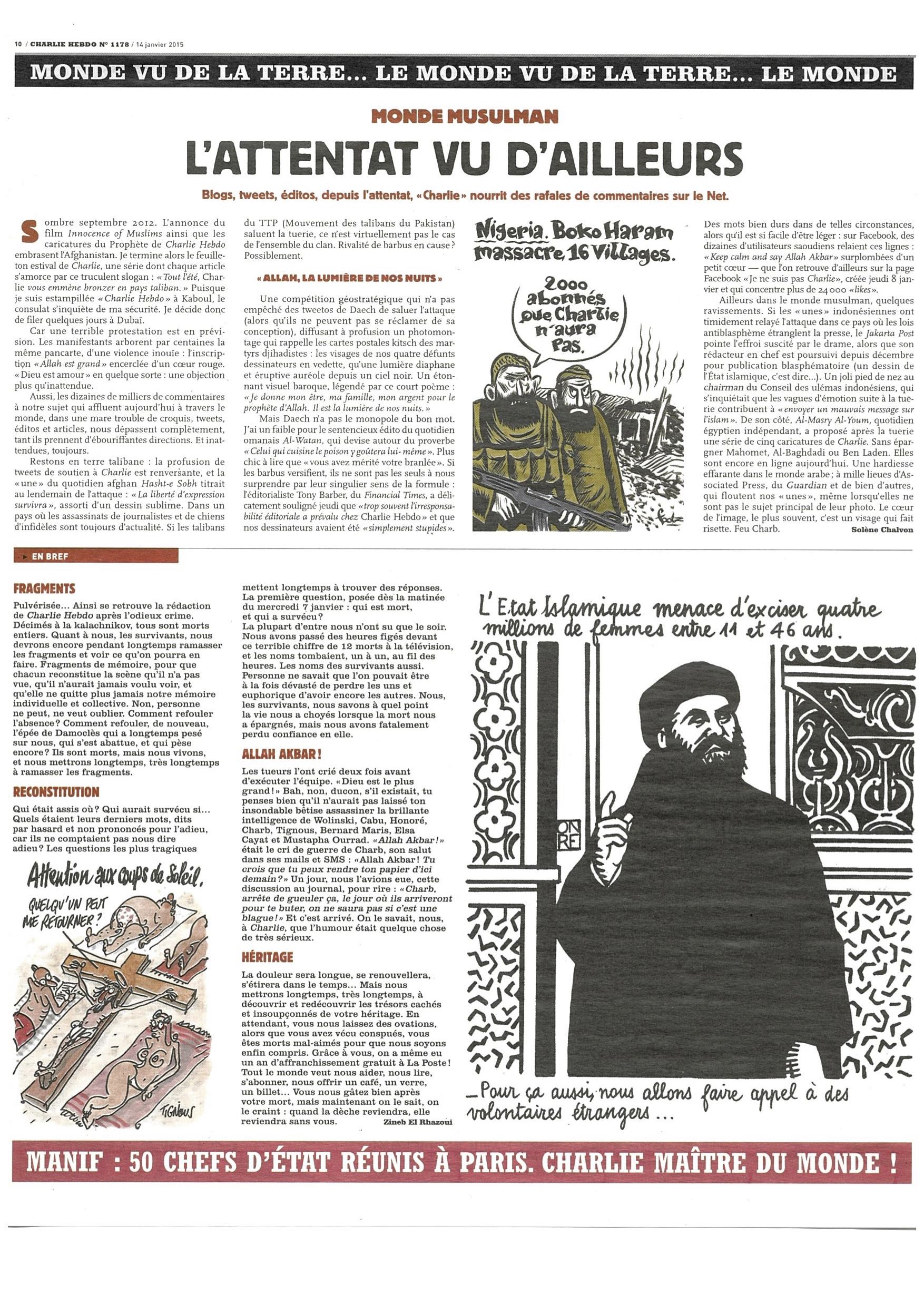 Charlie Hebdo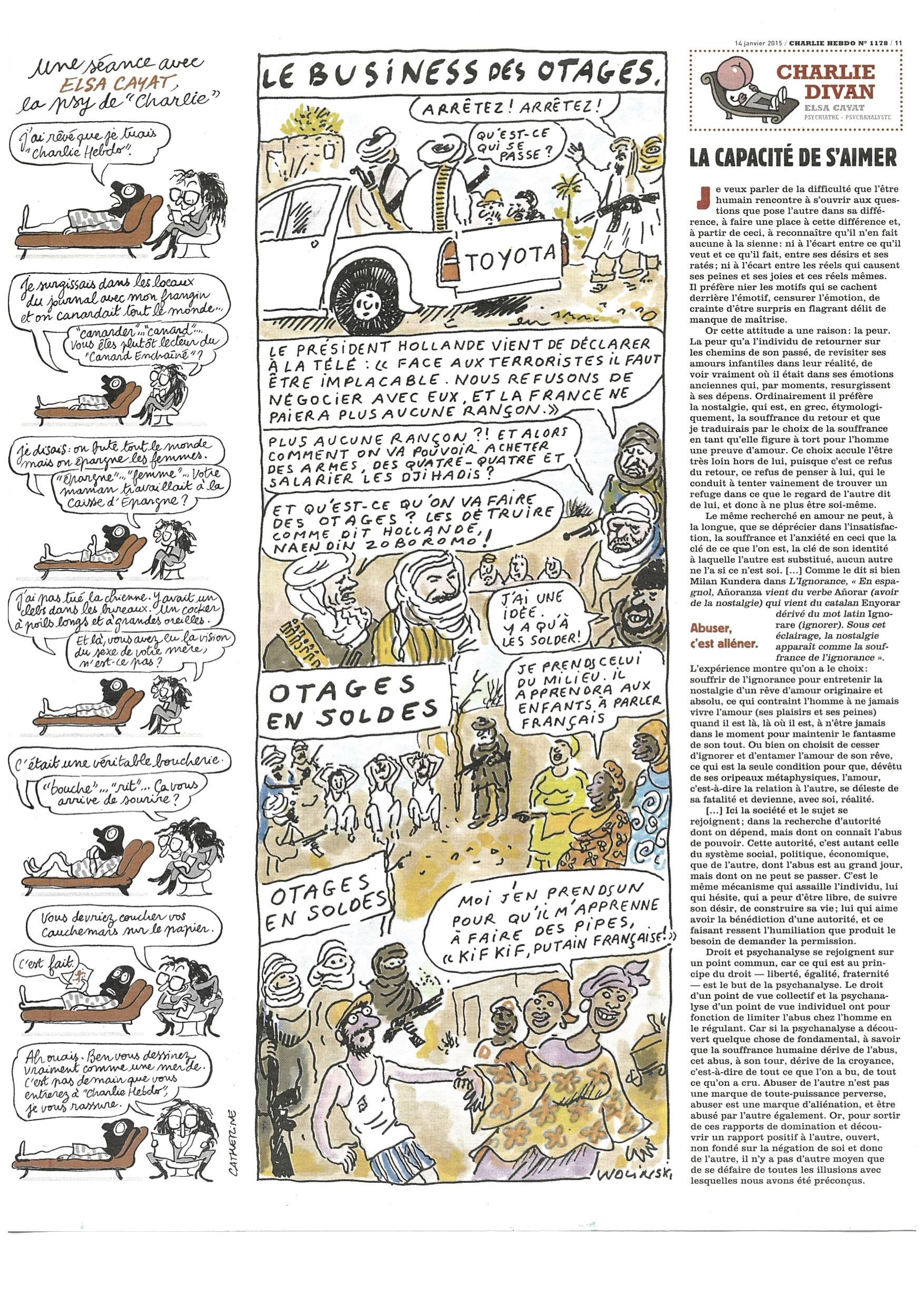 Charlie Hebdo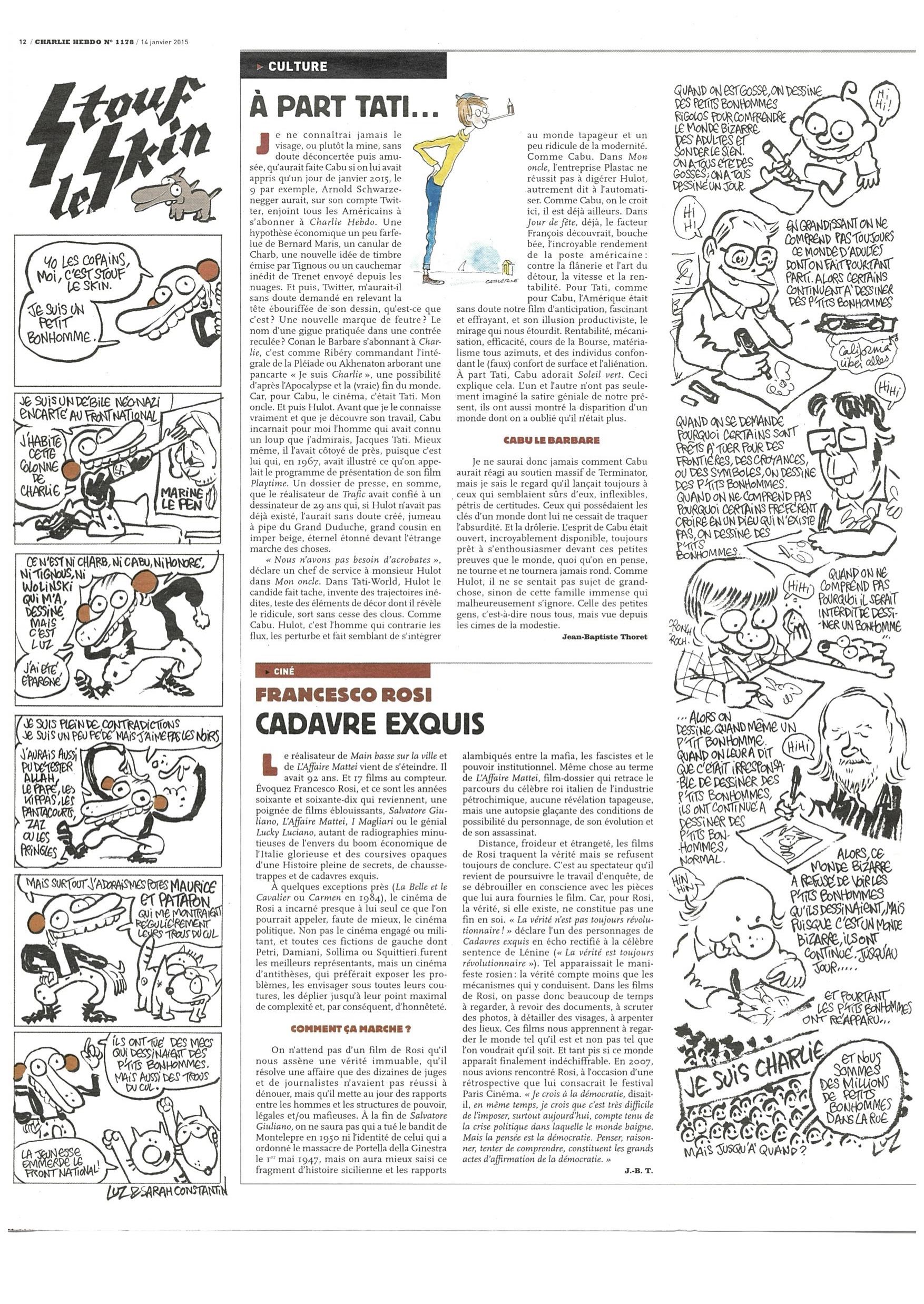 Charlie Hebdo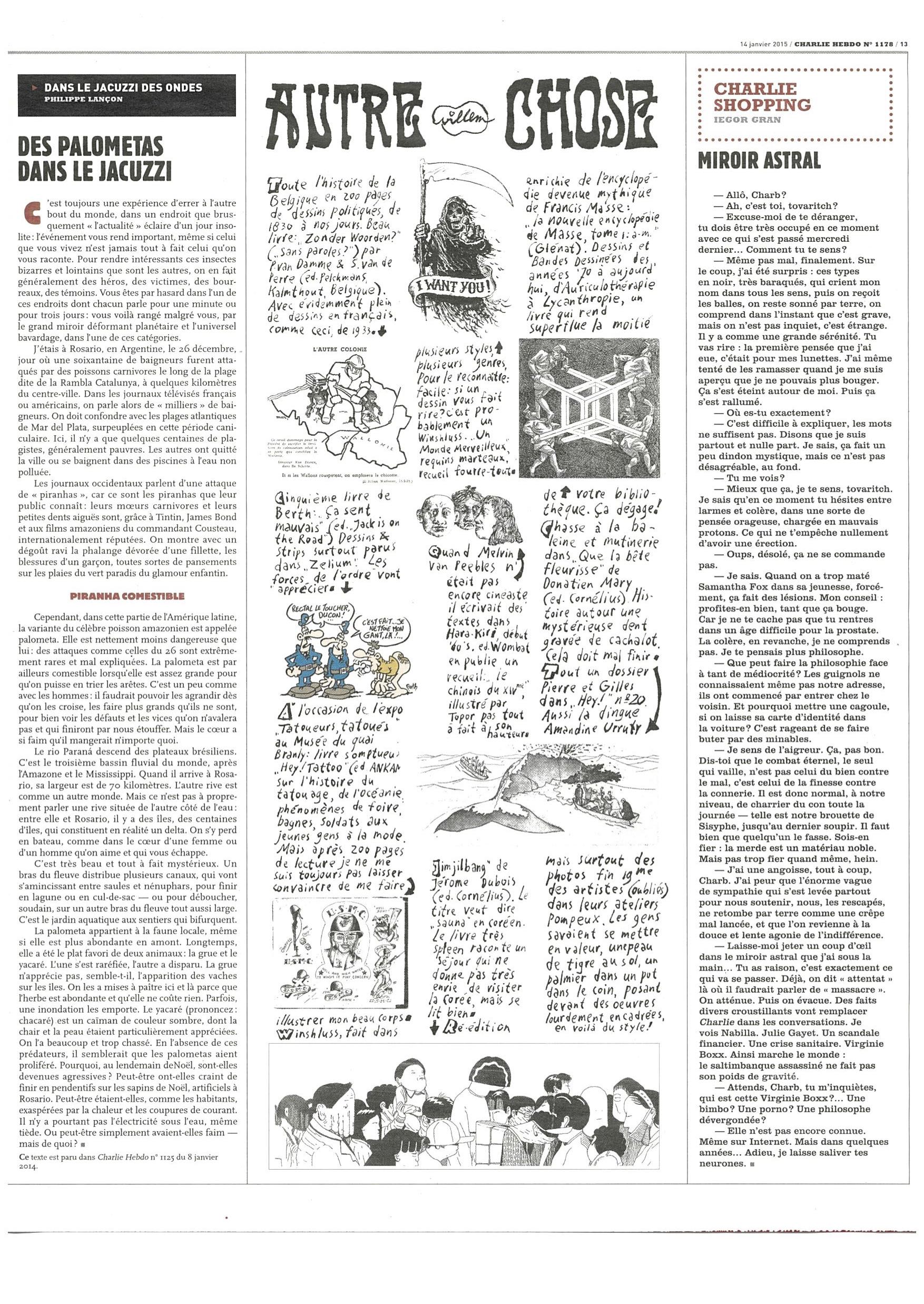 Charlie Hebdo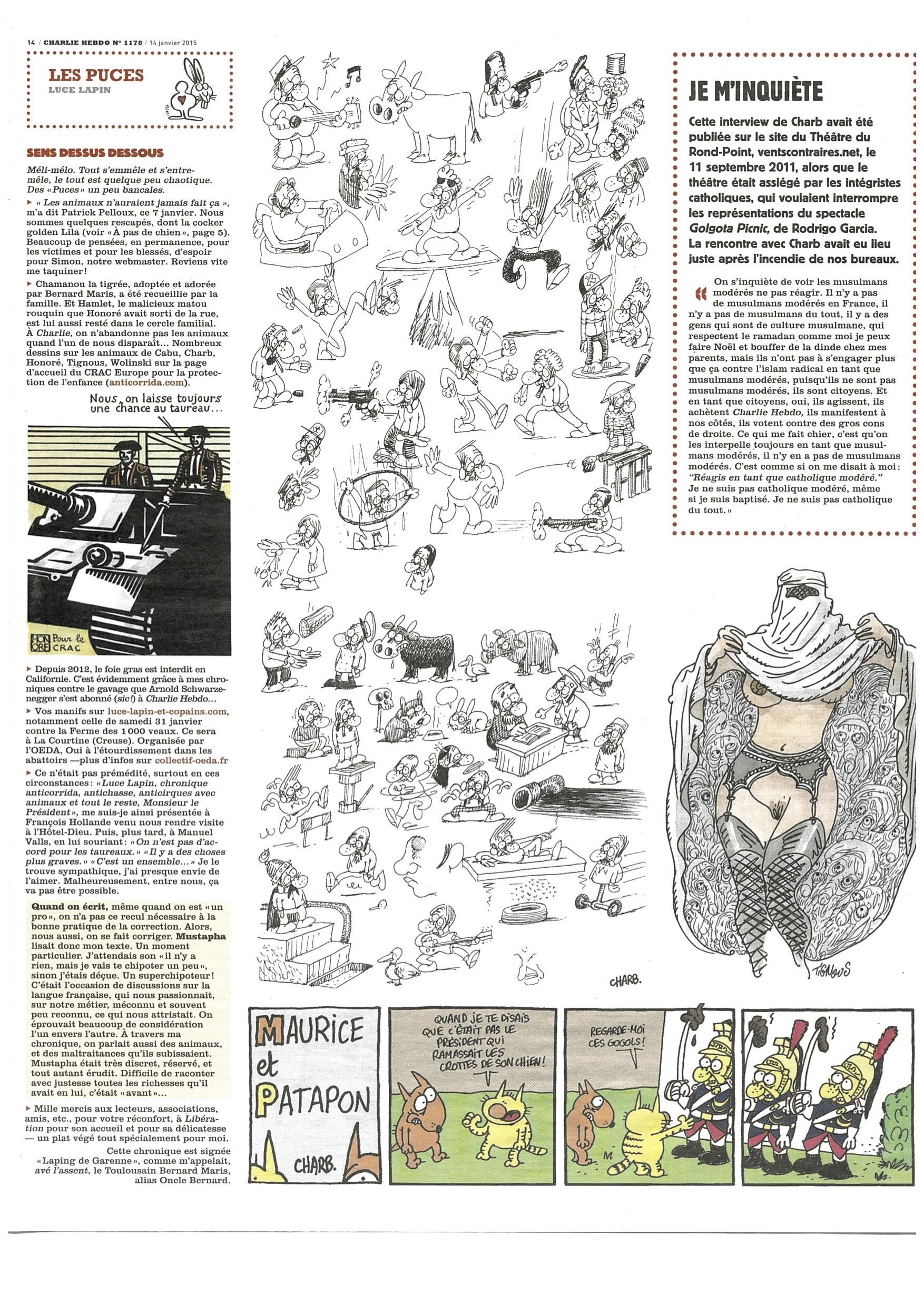 Charlie Hebdo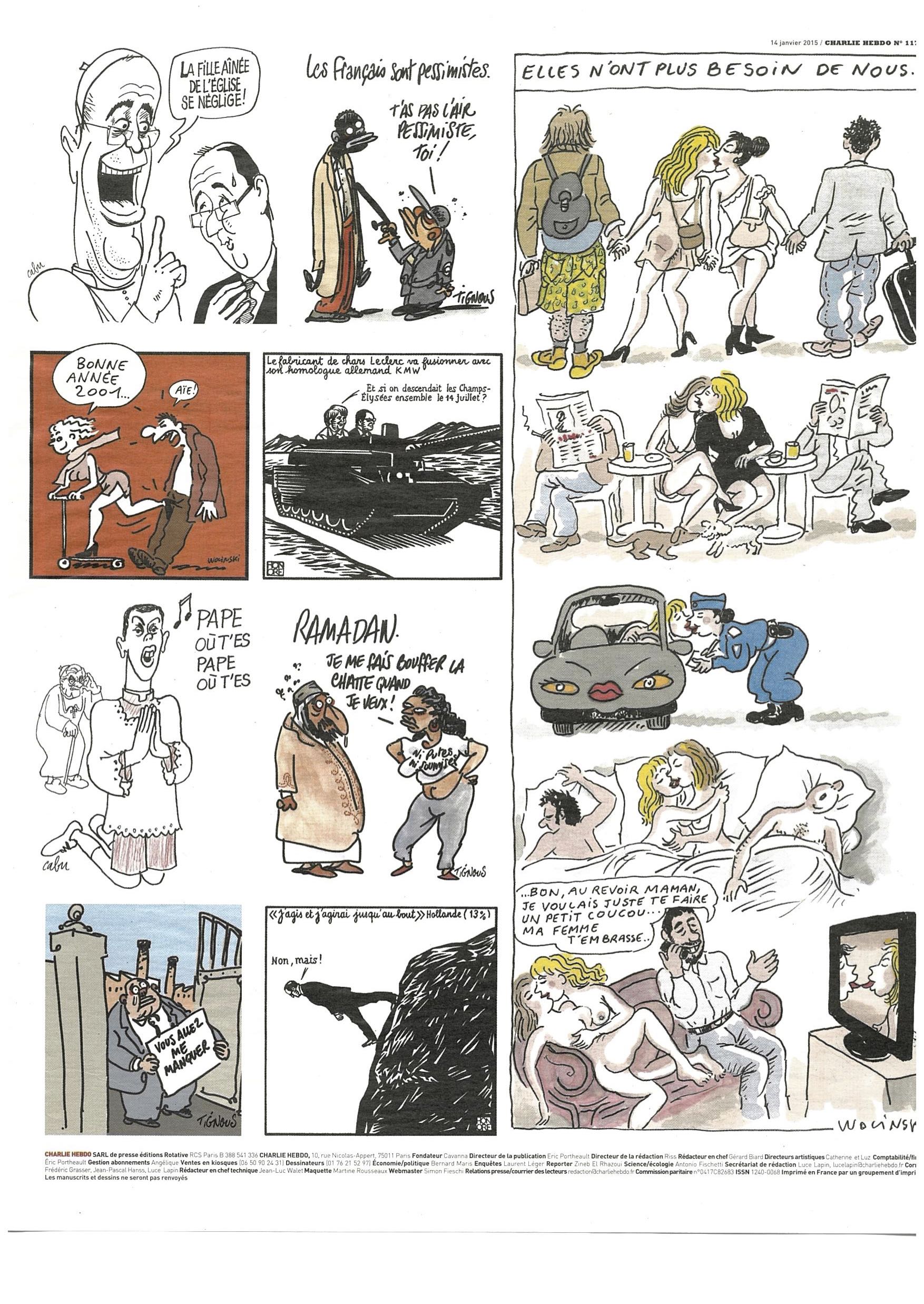 Charlie Hebdo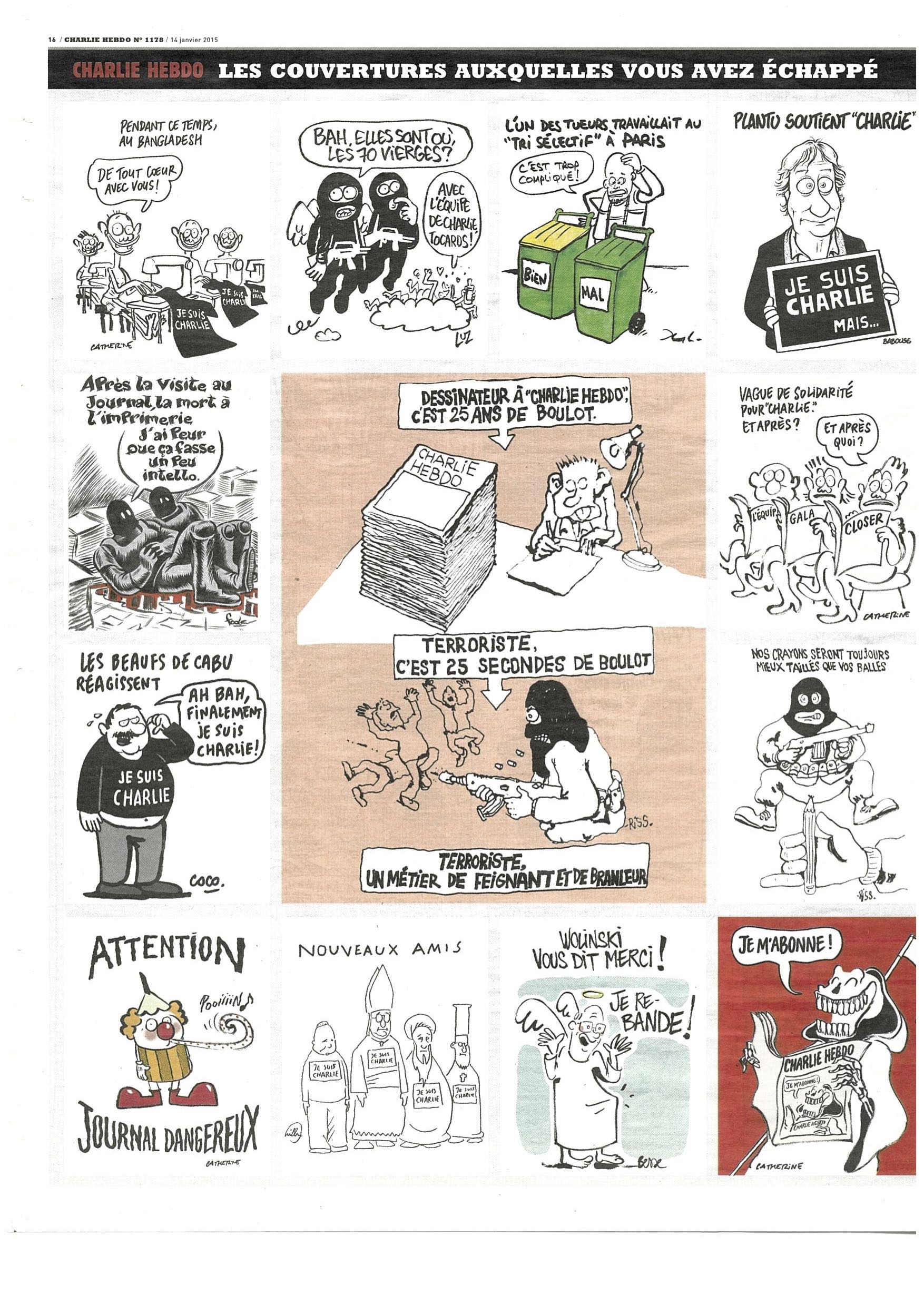 Charlie Hebdo