Most wedding dresses cost upwards of $2,000. If you are on a budget you can probably get one at around $500. This pretty handmade dress however cost just $10, made by an incredibly talented artist Olivia Mears.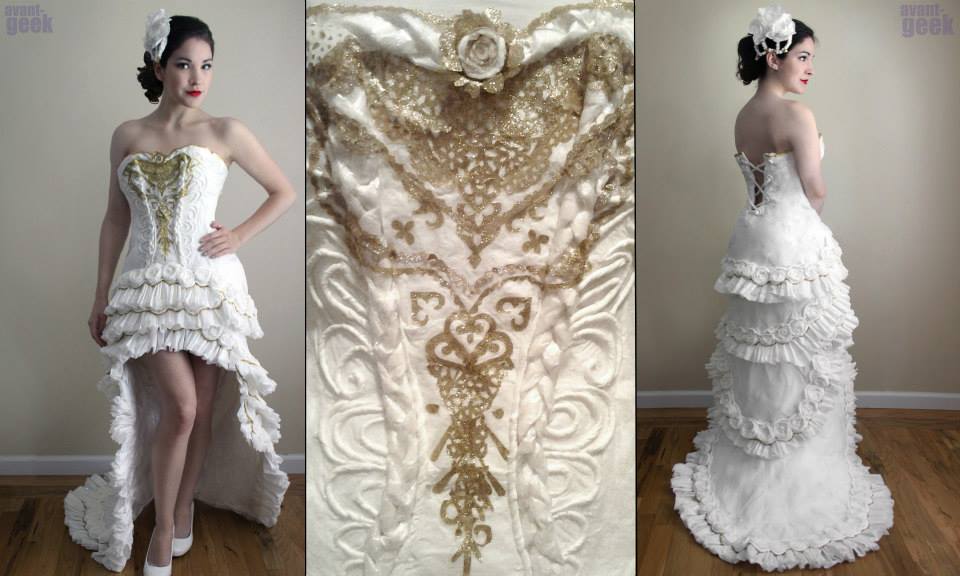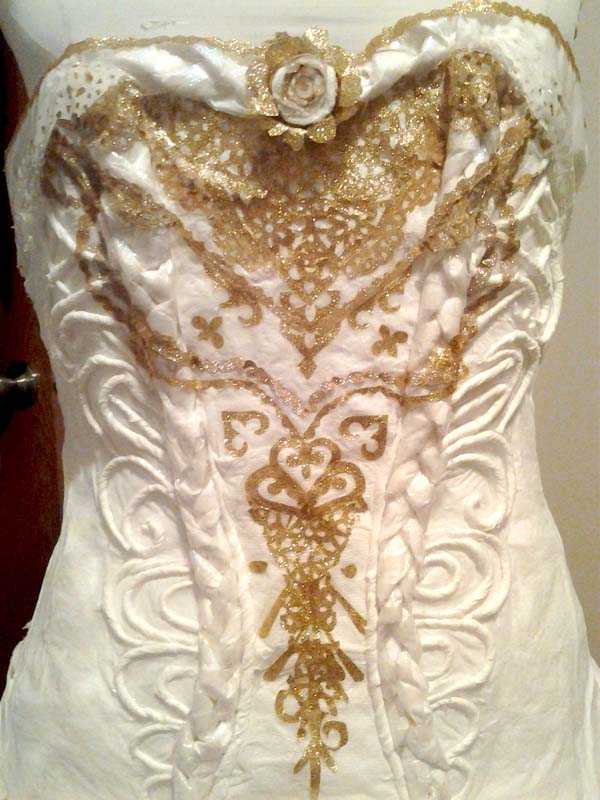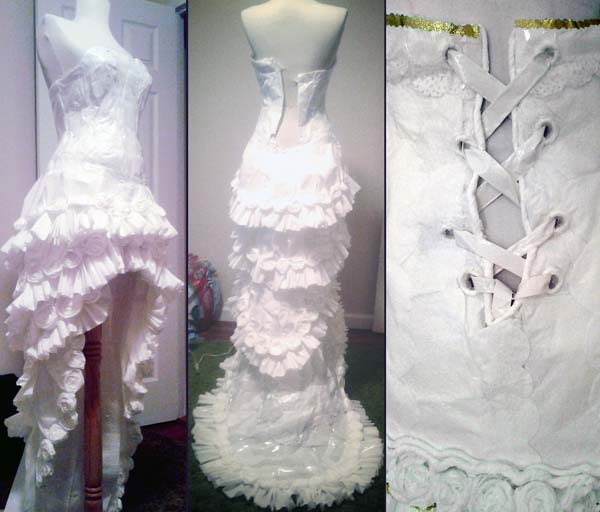 Aside from the elaborate design, there is something that sets this white gown apart from the rest. You'll need to look really closely to see it.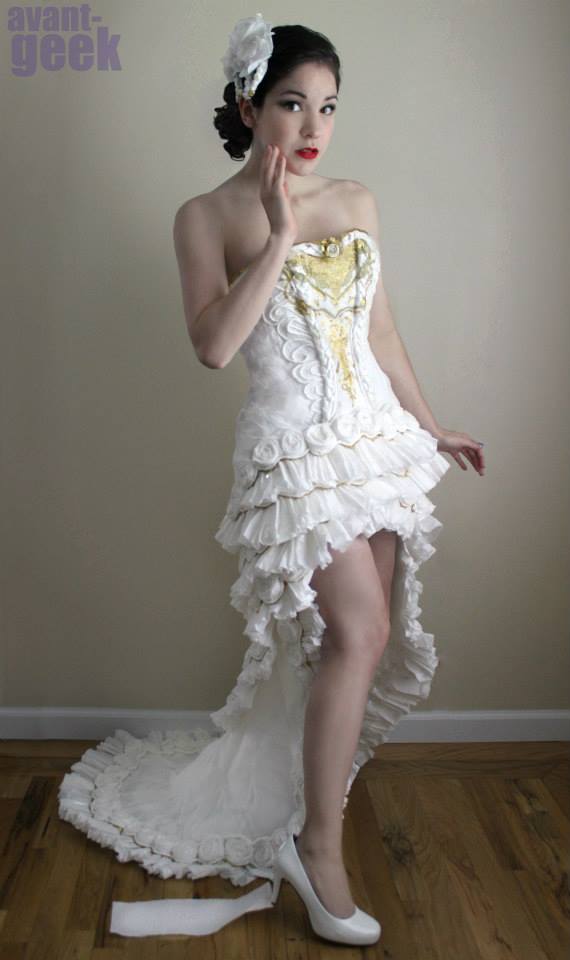 Do you see it? If not, here's a hint: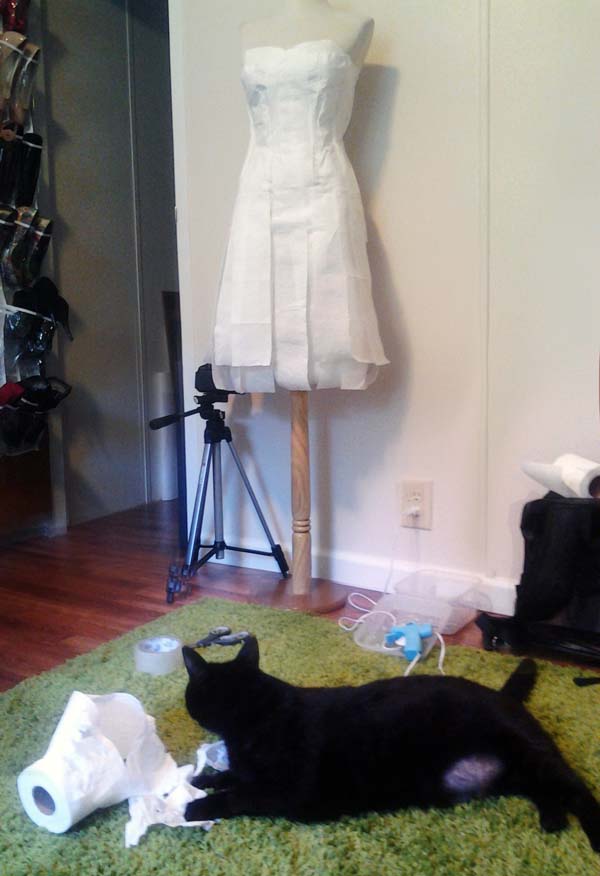 This stunning dress is made entirely out of 11 rolls of toilet paper, 100+ feet of tape, and lots of glue. The gold detail is just tape. Can you believe it?
Share this artist's amazing creation with others below.