When Estonian photographer Kaupo Kikkas trekked to the middle of Egypt's vast Sinai Peninsula, he captured some amazing snaps of an unusual sight, hidden just a few miles away from a popular tourist resort.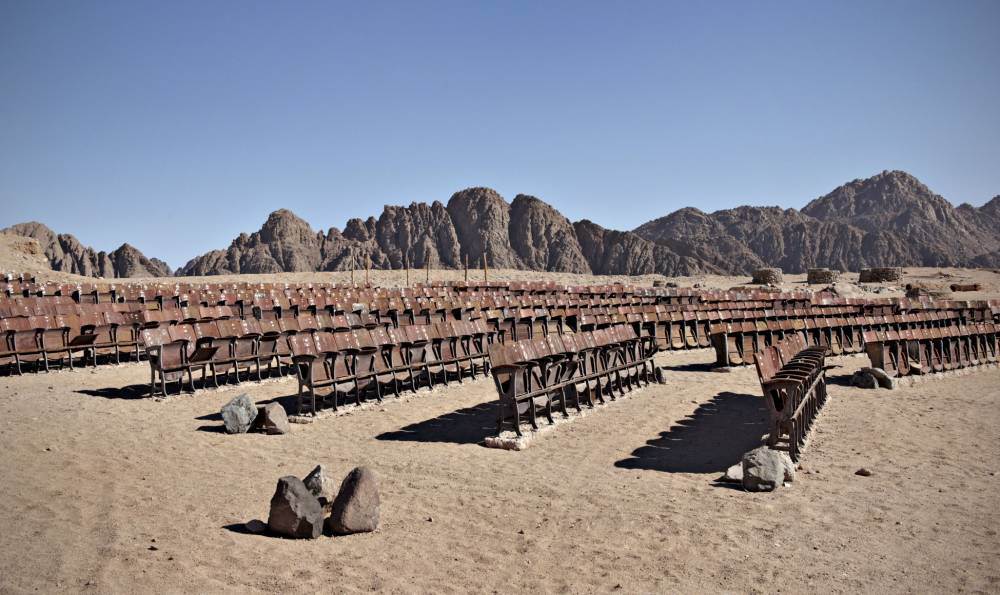 Sitting in the middle of the vast desert, a desolate movie theater lies waiting for its first movie to be screened. The site is accessible by just one road – called Dusti Road – and few people ever go there.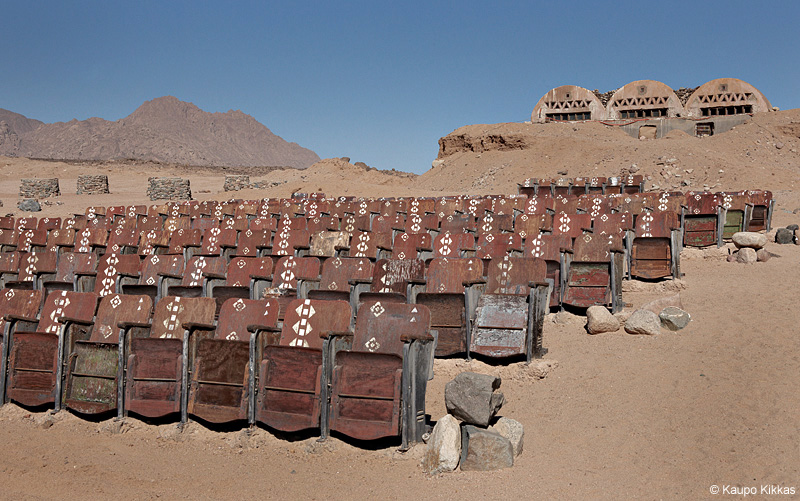 It has been over a decade since the outdoor cinema was built at the bottom of a desert mountain range.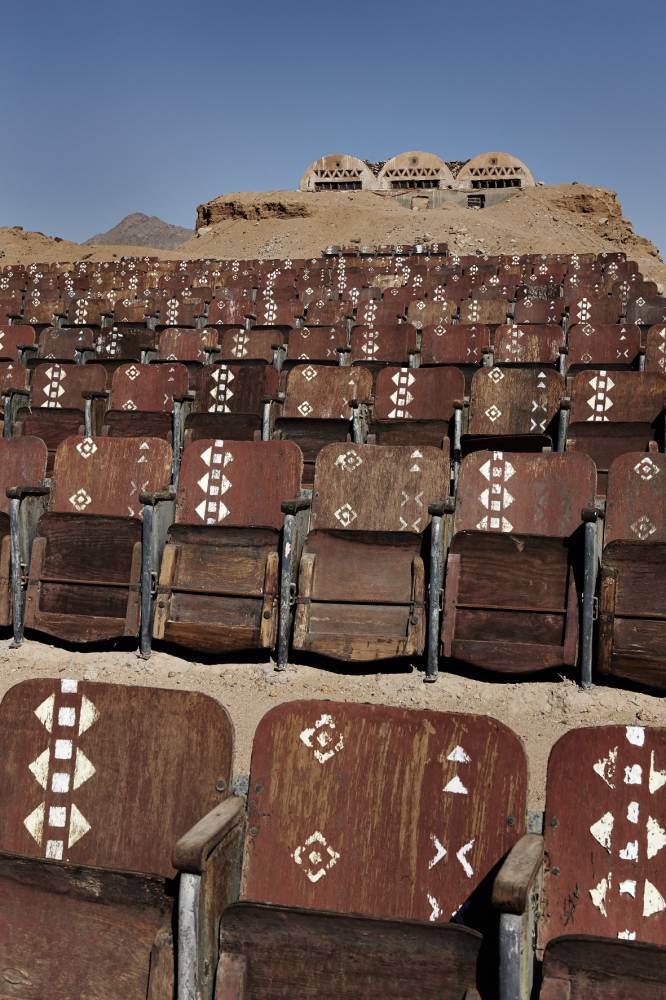 Back then, a wealthy Frenchman decided it would be the perfect location for his bizarre project, according to Kikkas.
He went to Cairo to buy everything he needed from an old theatre.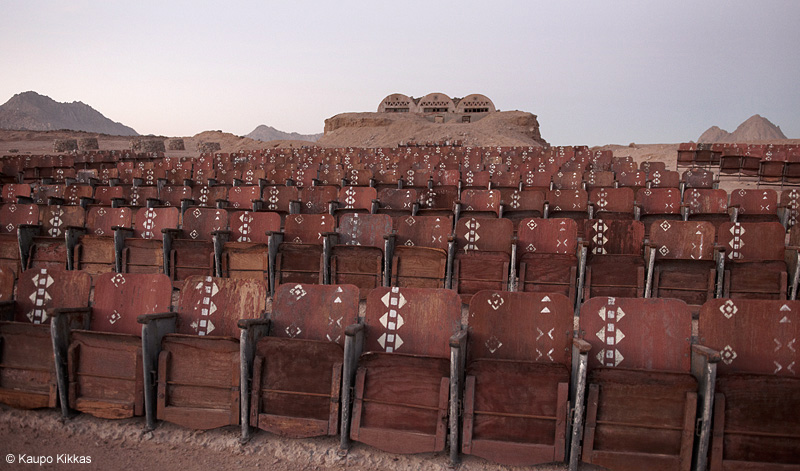 However things didn't exactly go according to plan. On the night of the premiere the generator powering its grand debut cut out.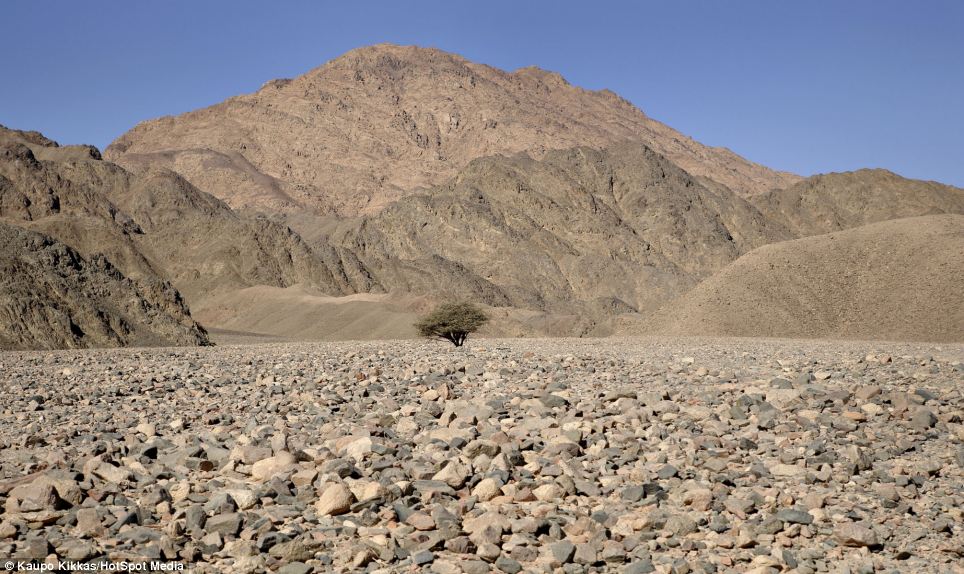 Apparently, the local authorities weren't very excited about the idea of having a theater in the middle of the desert, and it is suspected that they might have had something to do with the premiere's incidents.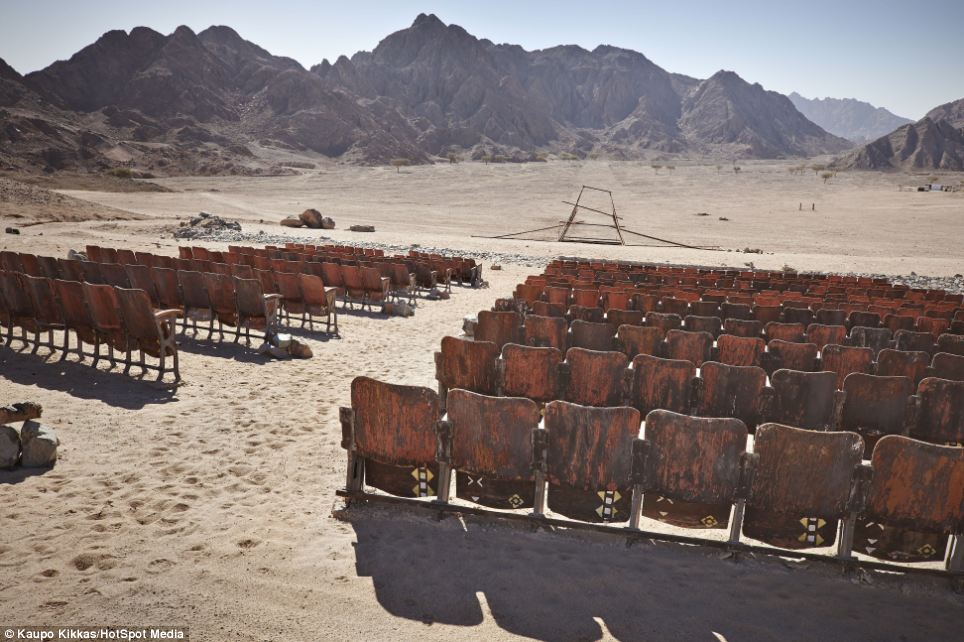 Now the 150 wooden seats are weathered and worn by the apocalyptic surroundings, and remain empty. The screen's foundations stand broken and the building housing the generator and projector has been left crumbling.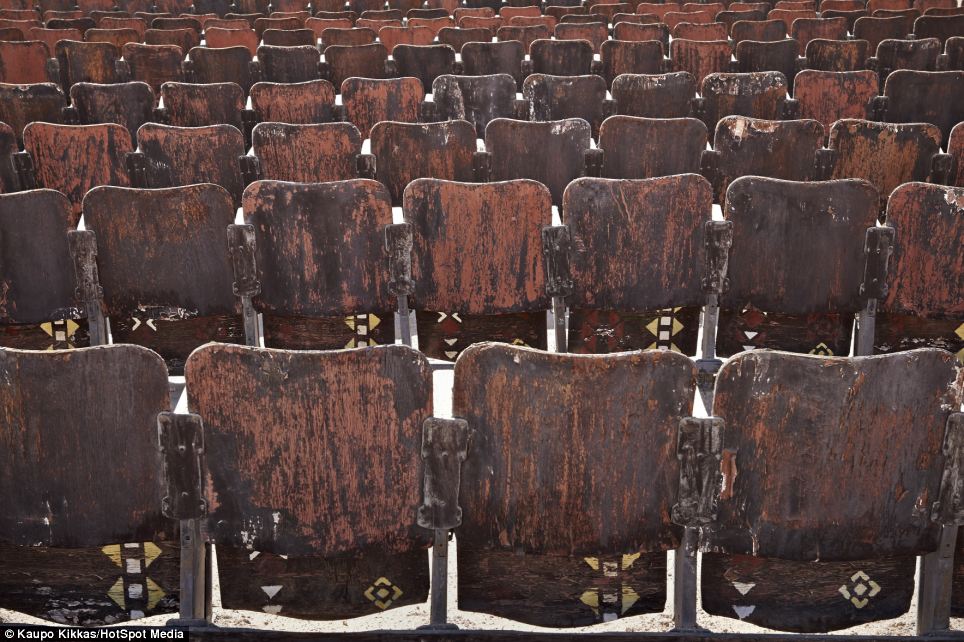 You can see the outline of what he created at the bottom of a desert mountain range below on Google Maps.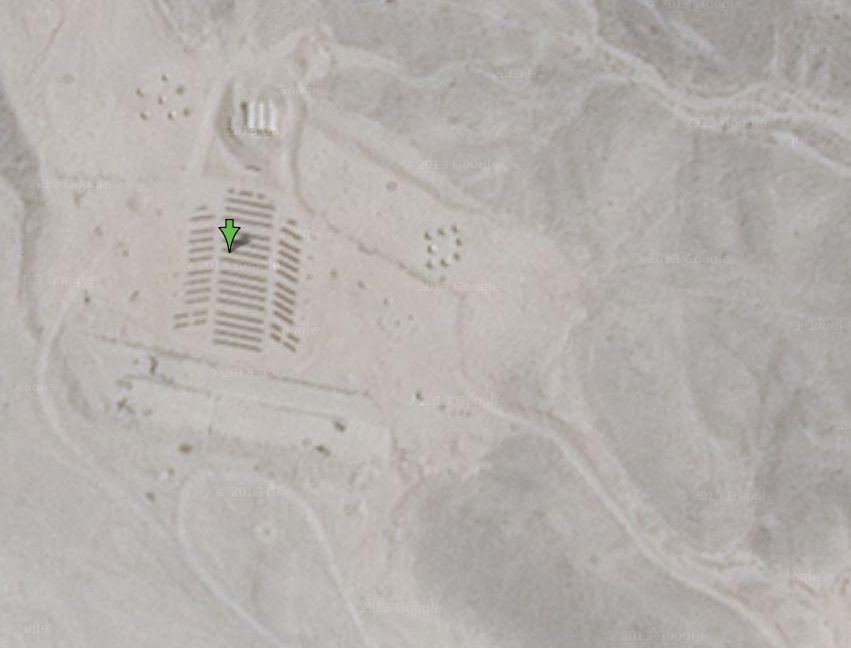 via kaupokikkas.com