Dutch conceptual artist Florentijn Hofman, who is famous for bringing the world the Big Yellow Duck, has created another huge animal – a giant white rabbit.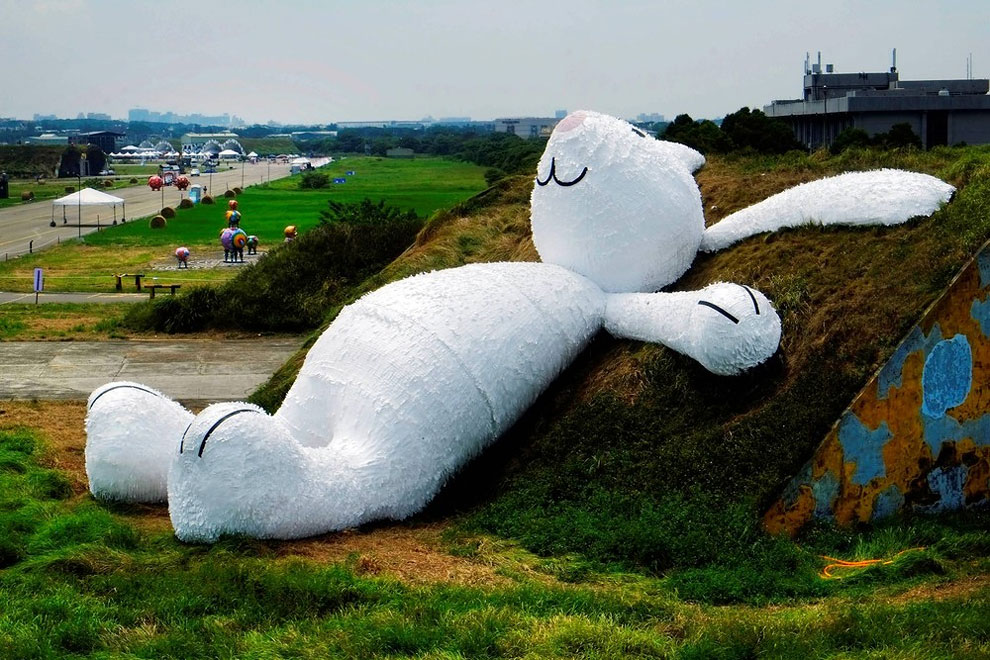 Wally Santana/AP Photo
The Moon Rabbit lounges blissfully on a grassy slope atop an old aircraft hangar as part of the Taoyuan Land Arts Festival. Visitors can see it on display during the Chinese Mid-Autumn Festival from 4-14 September at the Taoyuan military base in northern Taiwan.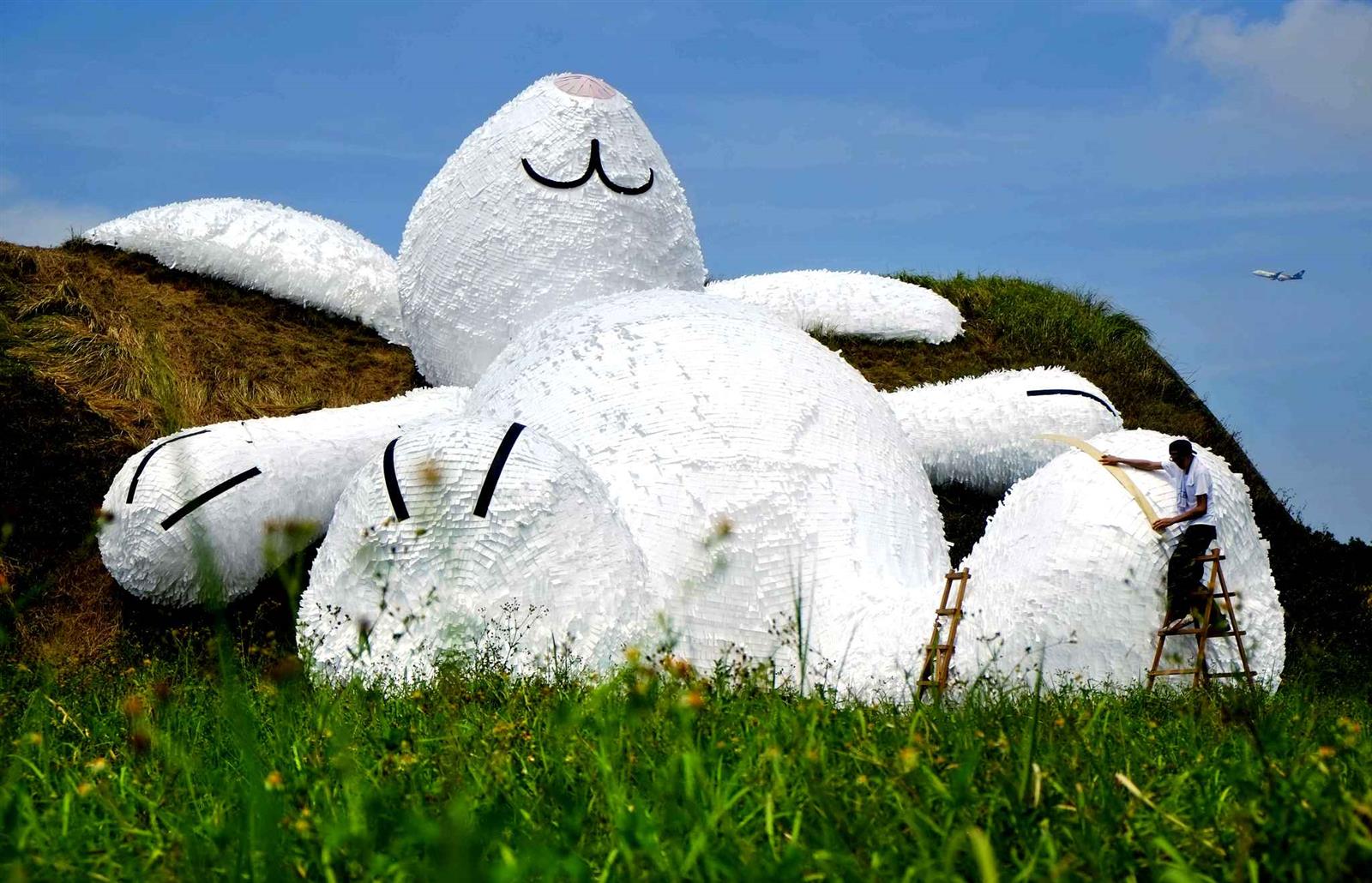 Wally Santana/AP Photo
The 25 meter (82 feet) long sculpture is made from weatherproof paper, styrofoam and wood. The happy expression makes it look as though it is enjoying the sun.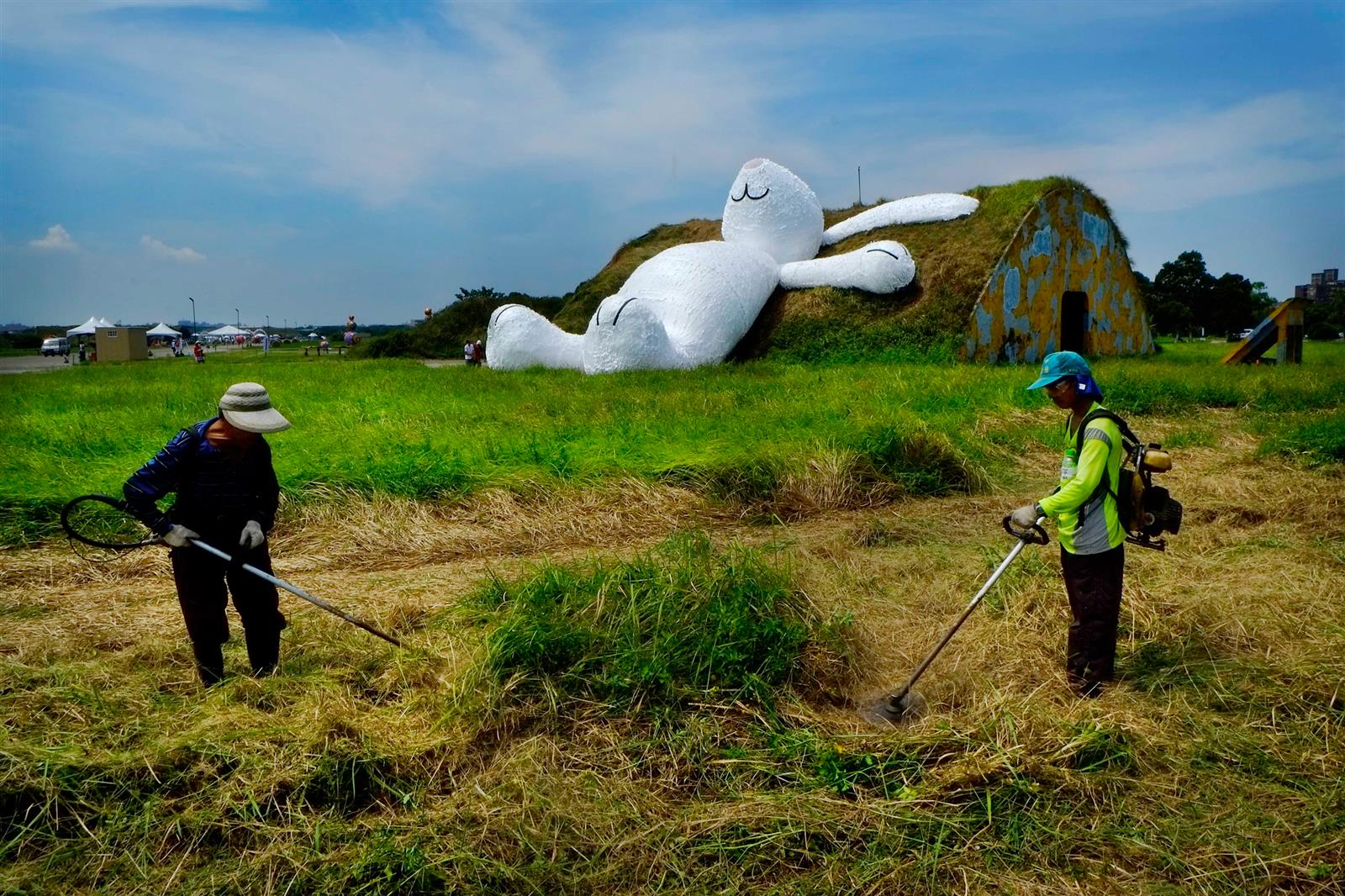 Wally Santana/AP Photo
And why a rabbit, you ask?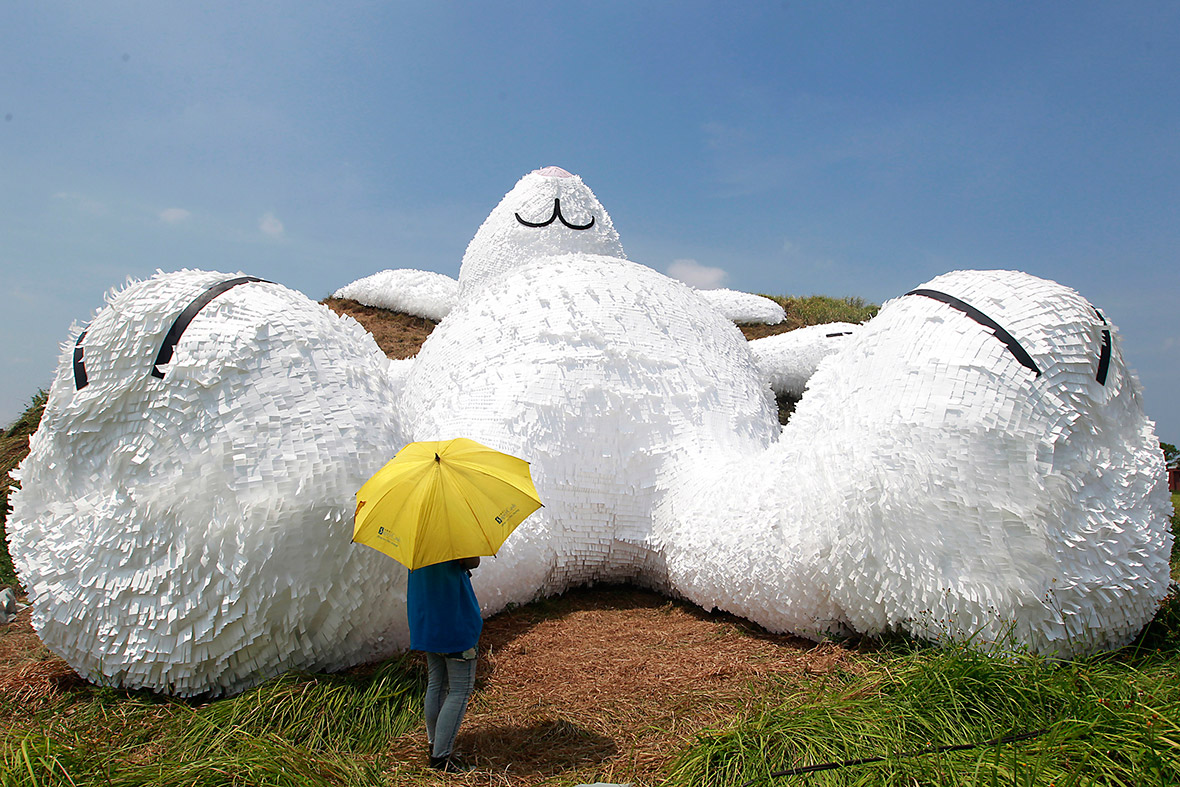 Pichi Chuang/Reuters
In Chinese folklore about the Mid-Autumn Festival, one of the most important festivals of the year for the Chinese people around the world, the Jade Rabbit was an immortal animal that lived on the moon and accompanied Chang'e, the Moon Goddess.
Happy Mooncake Festival to all of you! Hope you enjoyed today's post on this adorable rabbit.