During the Highline Festival in the Italian Alps, thrillseekers and athletes got to experience what it's like to relax in these sky high hammocks.
In a project by hammock manufacturer Ticket To The Moon, a special highline setup was rigged to carry over 20 people in the hammocks at once. The tightrope was suspended between two mountains at around 7,200 to 7,800 feet (2,200 to 2,400 meters) above sea level.
22 daredevils got high in 16 hammocks during the rare feat, in what we can only imagine to be an incredibly terrifying experience! The participants showed no sign of fear though, with some even spotted smoking cigarettes, playing a guitar, and taking forty winks!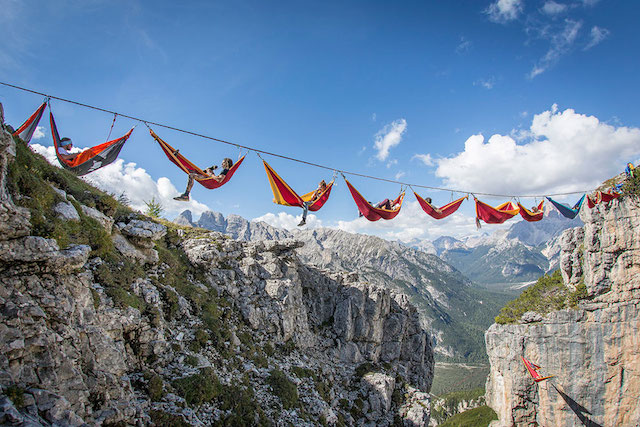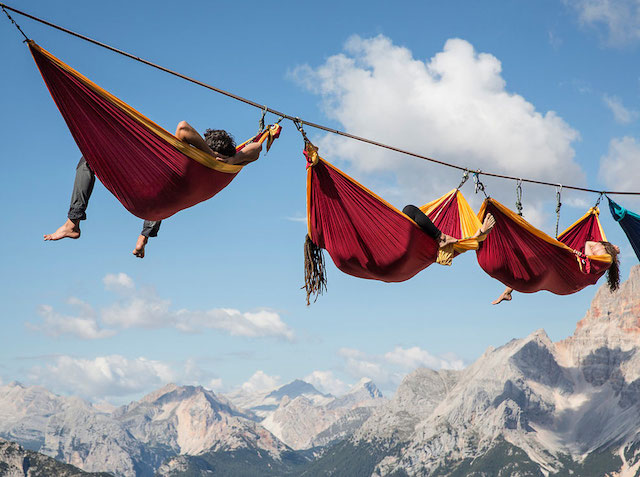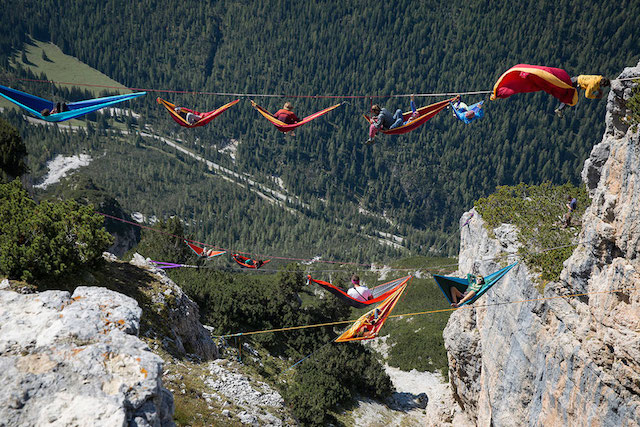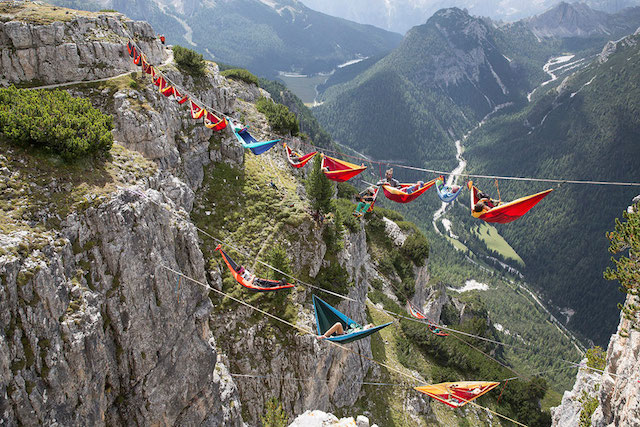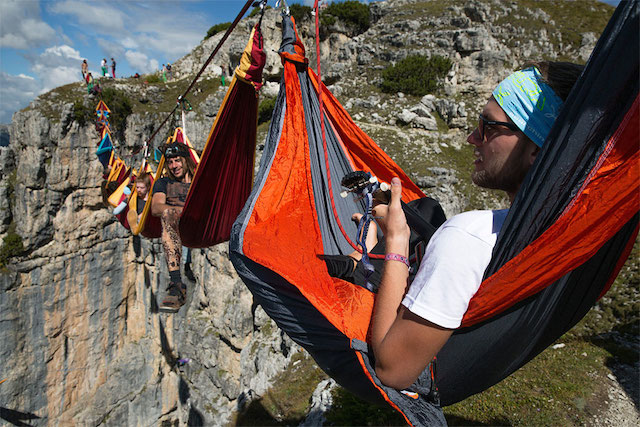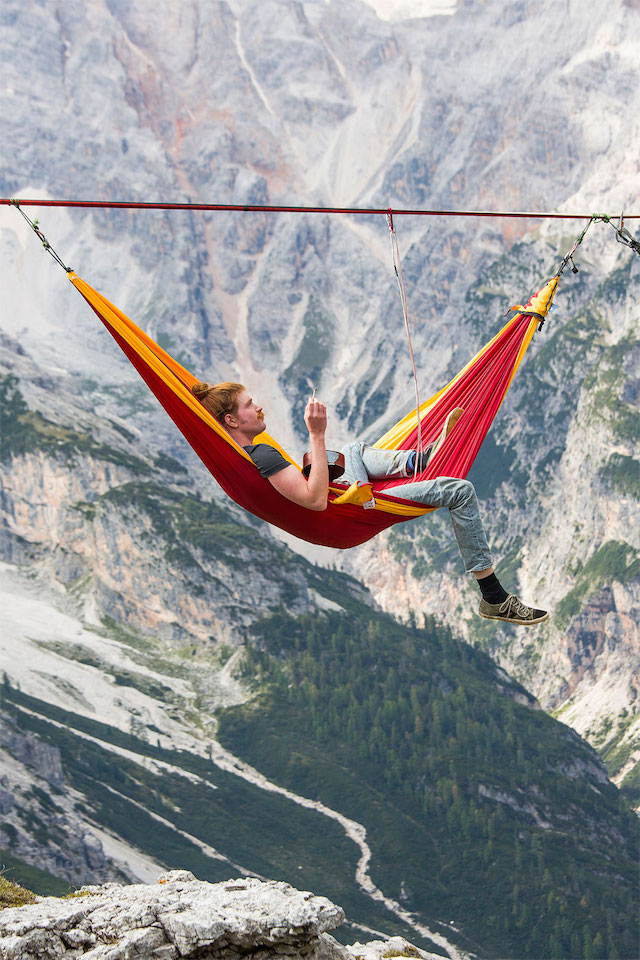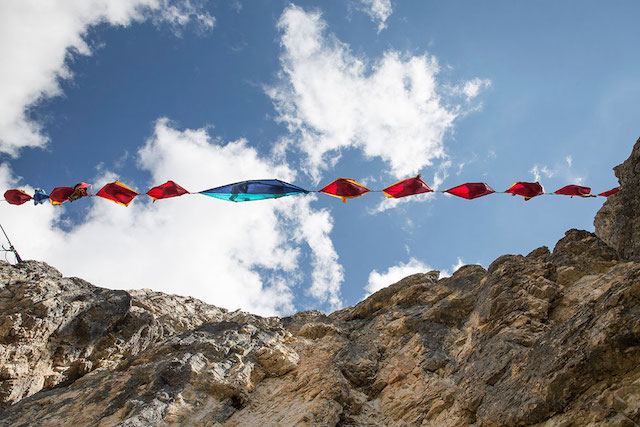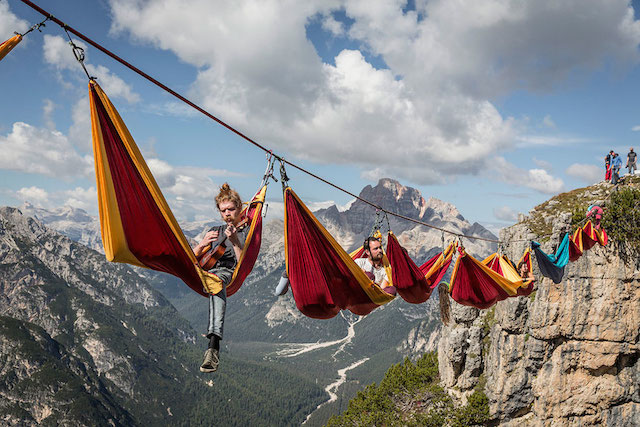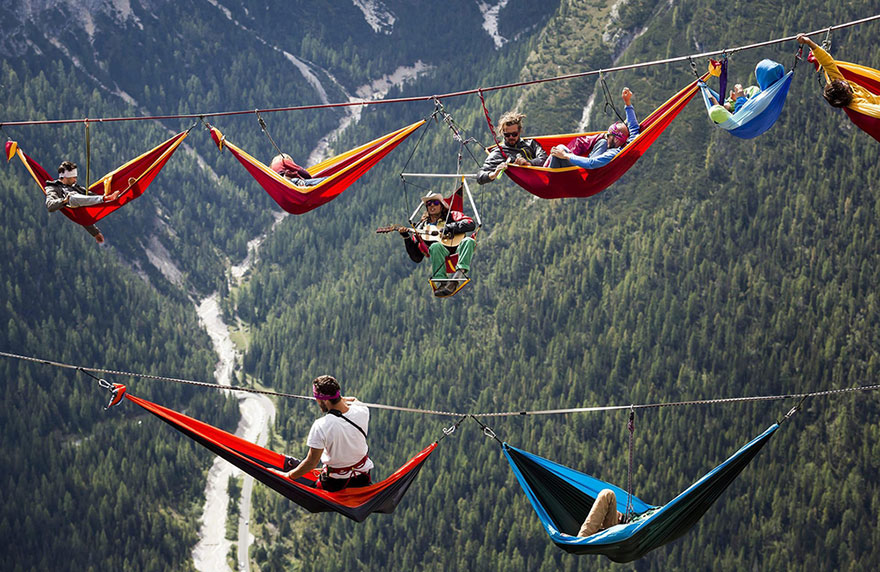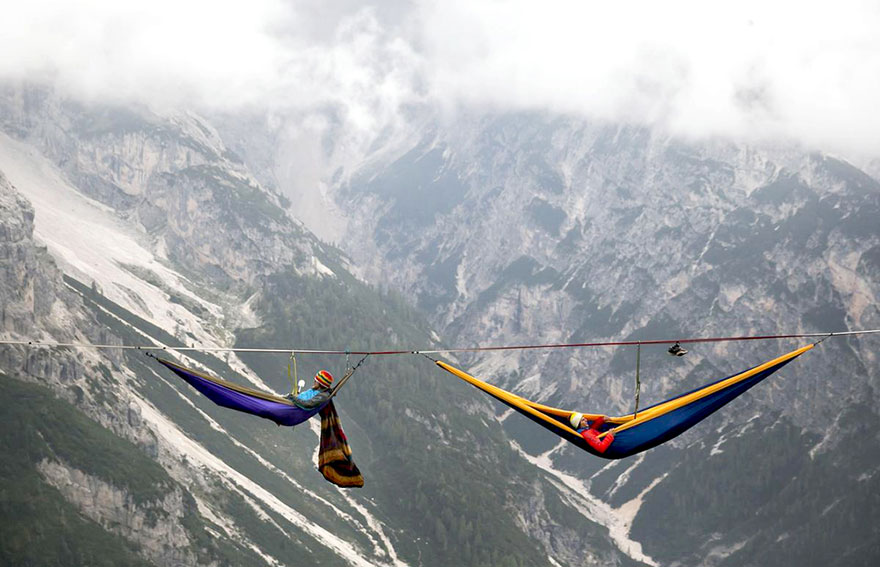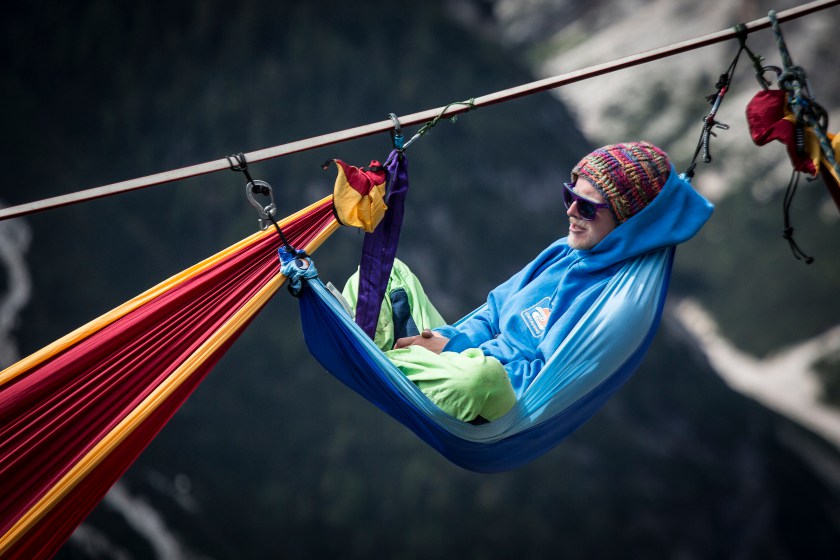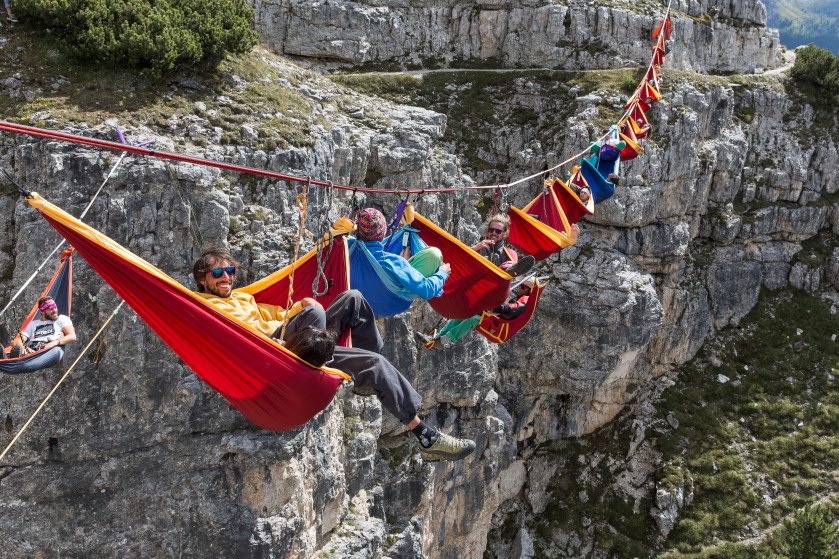 Sebastian Wahlhuetter