A photographer posted this remarkable shot of a mountain's shadow at sunrise, and it quickly went viral. Kris J B ascended Mount Fuji in 2012 in his fourth attempt to capture a crystal clear shot of its shadow, and finally achieved this incredible shot.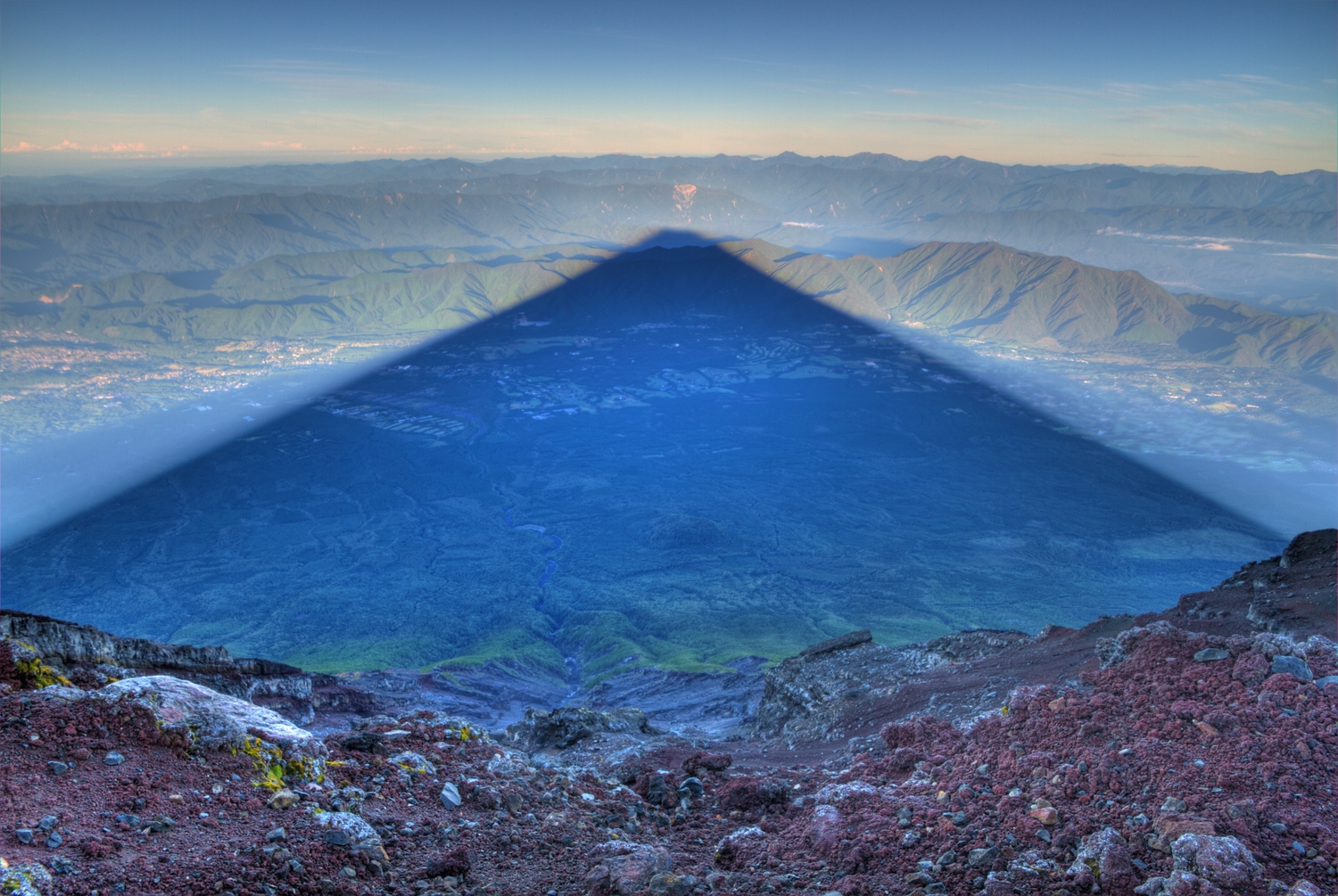 The image of the perfectly triangular shadow bagged him the first prize in Getty Images Japan's national photo competition and was also used by Bing Japan for their background image of the day in July 2013.
Check out more works by Kris over on his website and Facebook. Share his amazing work with others below.