Snow leopards are an endangered species, with fewer than 6,500 left worldwide. These rare photographs of wild snow leopards reveal just why the elusive animal is so hard to spot.
In these 3 photographs below, the endangered big cat is barely visible against a background of rock and shale. Try to spot it before scrolling down for the answer.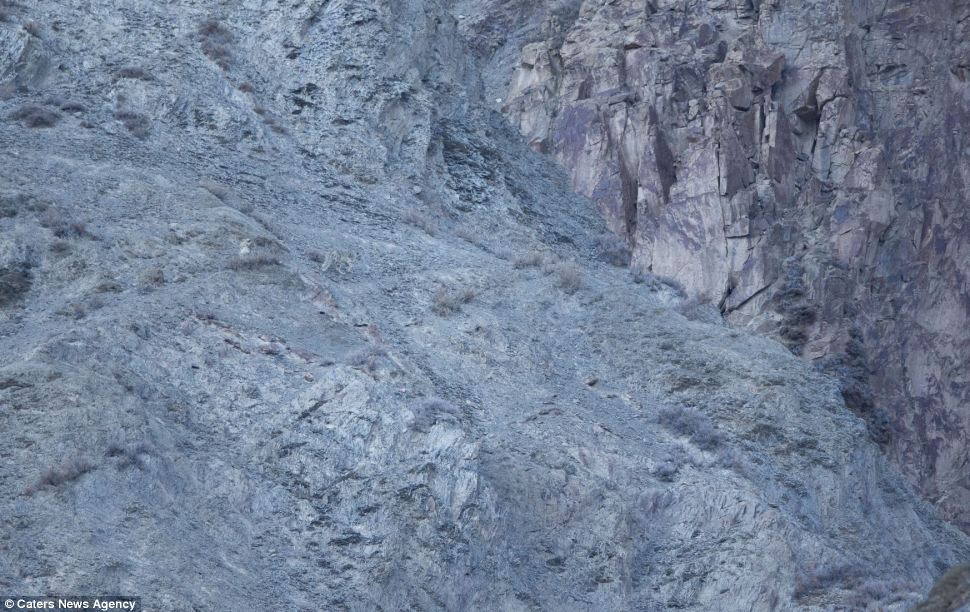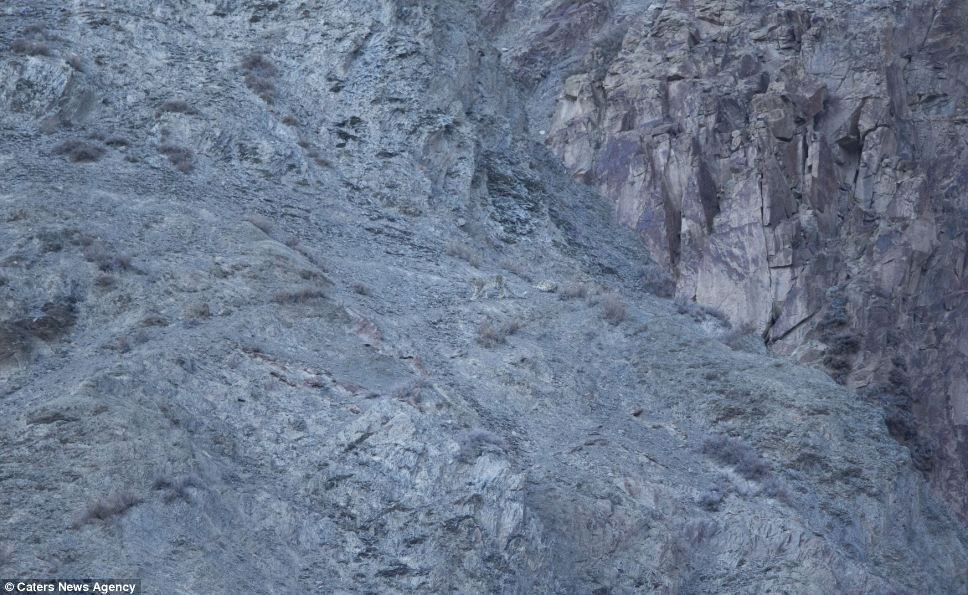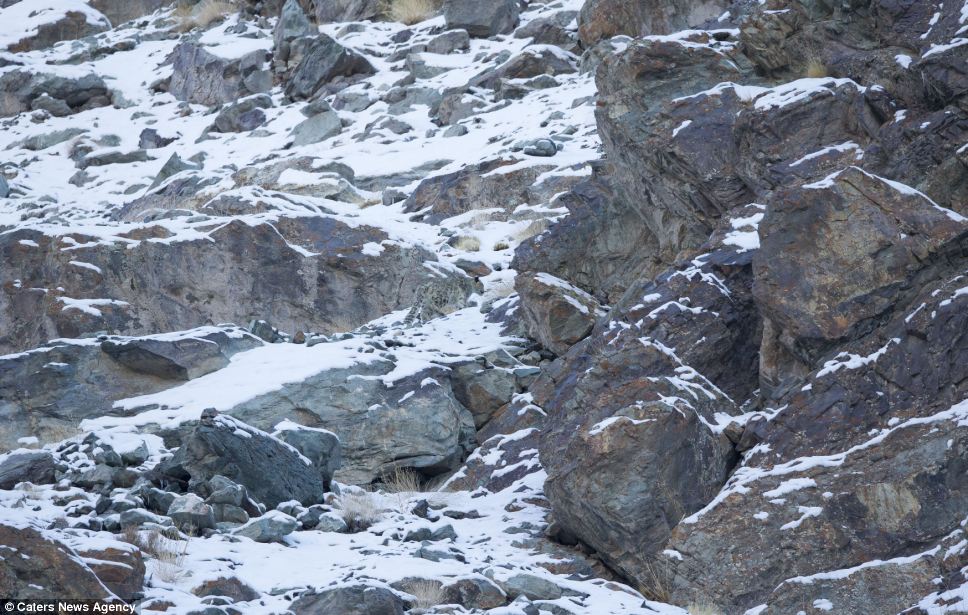 Did you spot the cat?
Scroll down to see if you got it right.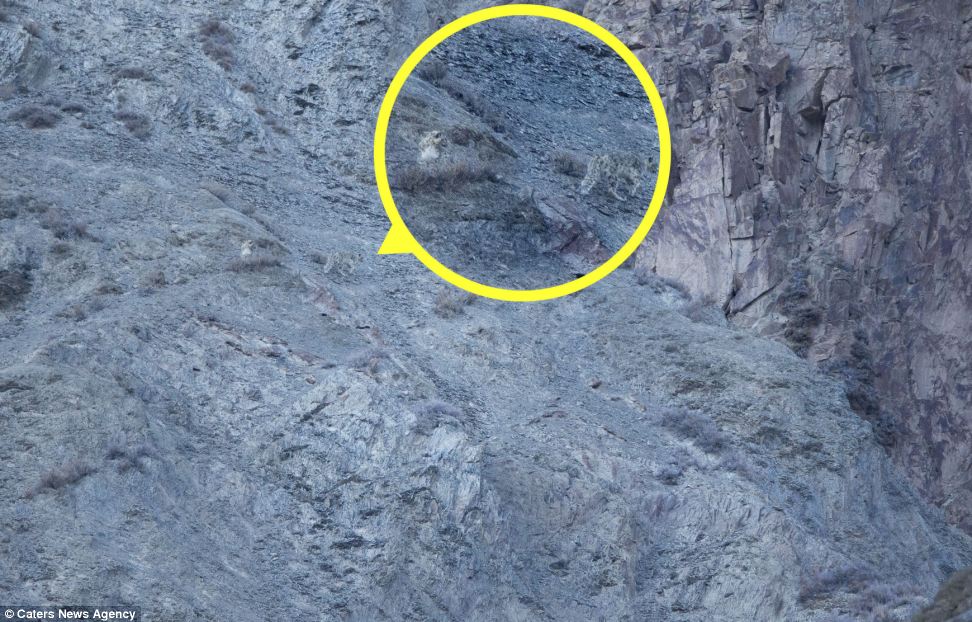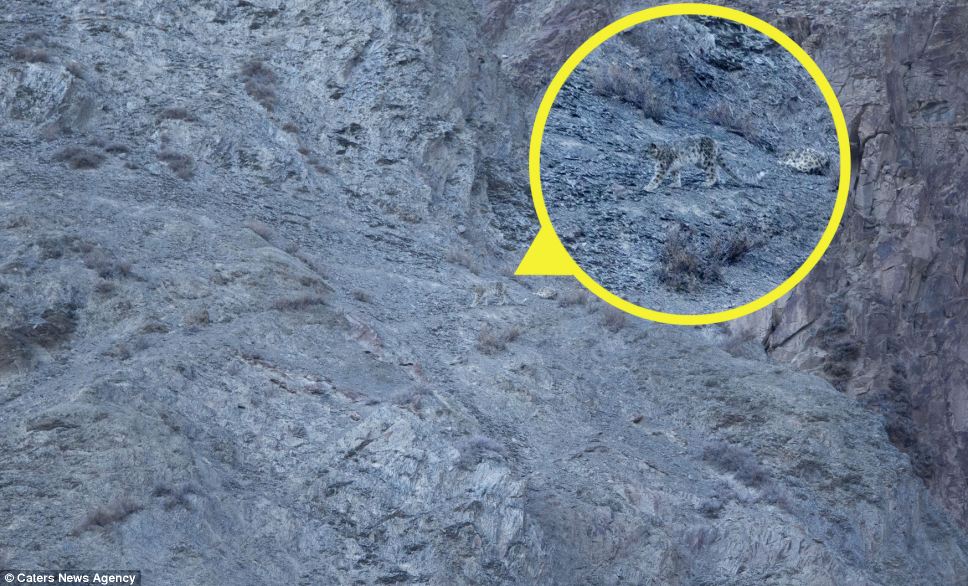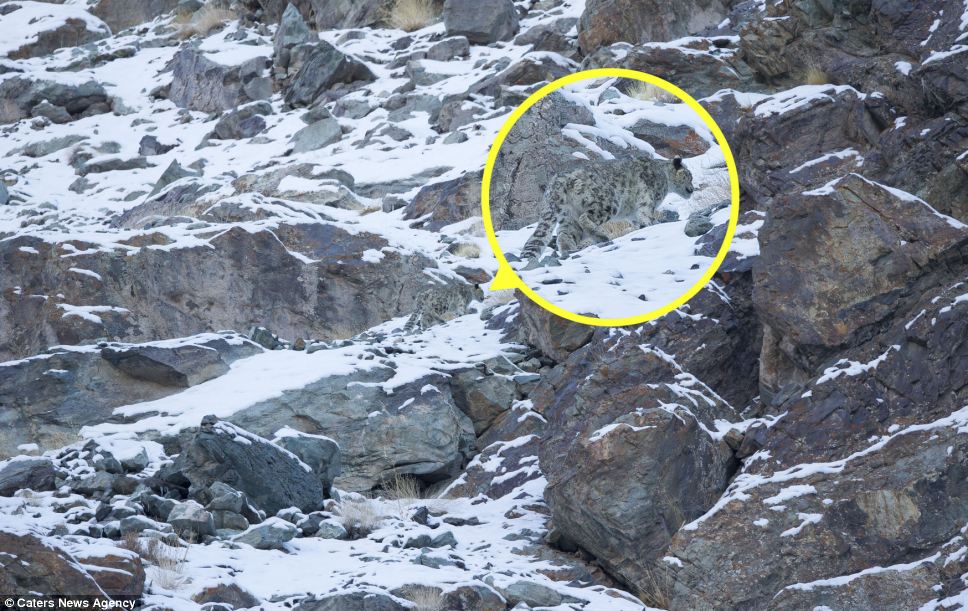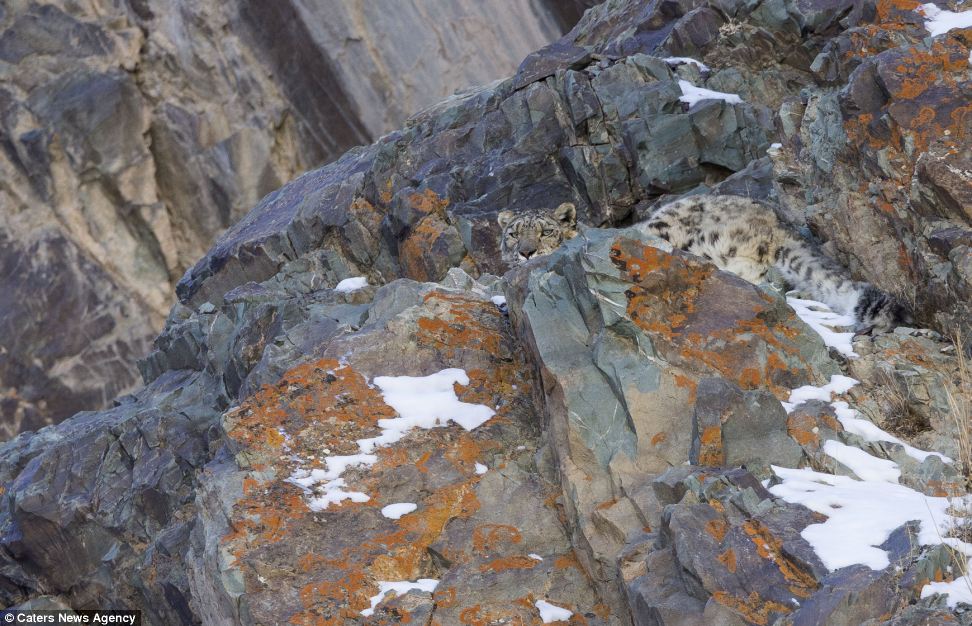 Experienced wildlife photographer David Jenkins, 41, braved temperatures of over minus 20 degrees centigrade in an effort to get a glimpse of the creature.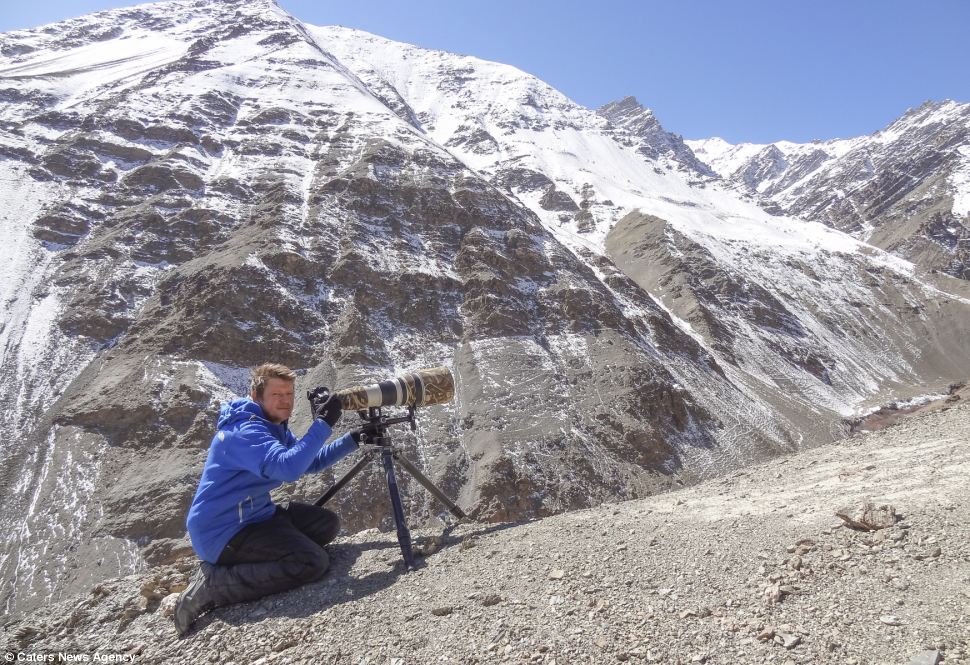 Share this fun activity with your friends to see if they can spot the cat!