The Toy Story trilogy by Pixar has given us a pretty good idea of what it would be like if our childhood toys could speak. If you haven't had enough of talking toys, check out the amusing Toy Stories series created by London based designer and illustrator, Aled Lewis.
Lewis mixes creativity with humor, using toys and miniatures added with a well thought dialog to create these awesome prints. See what happens when the T-Rex meets the dodo bird, or how a piñata really feels about being broken.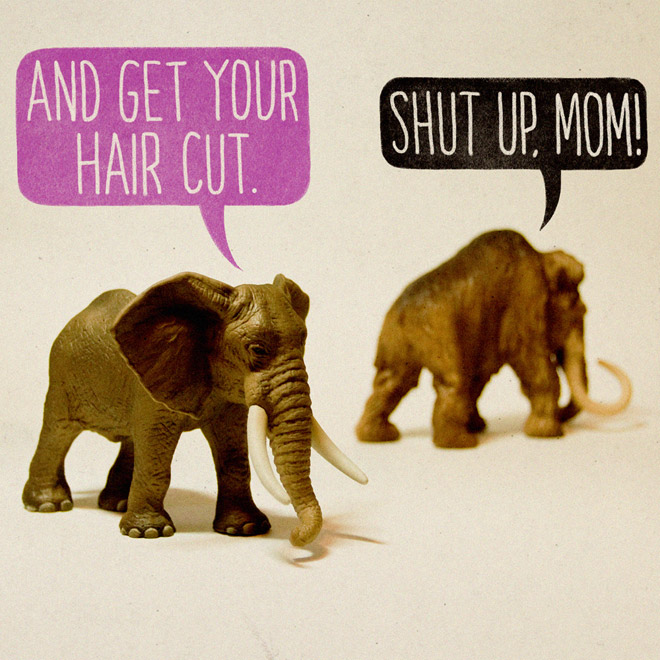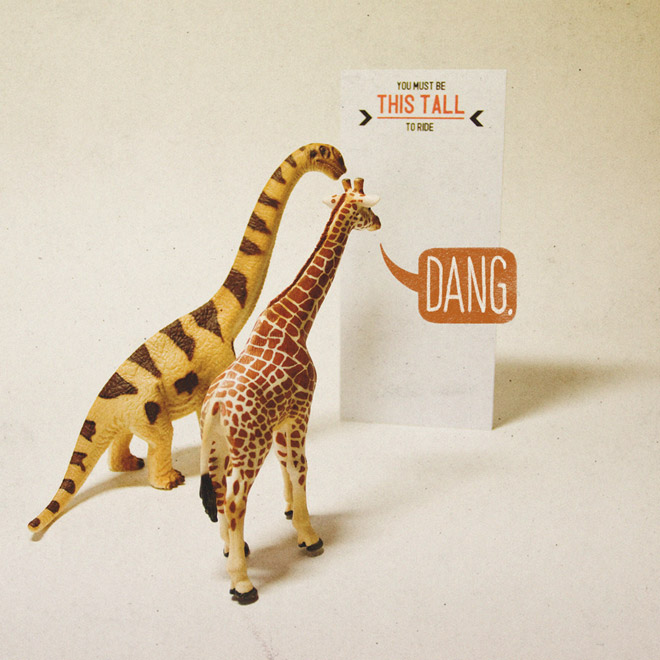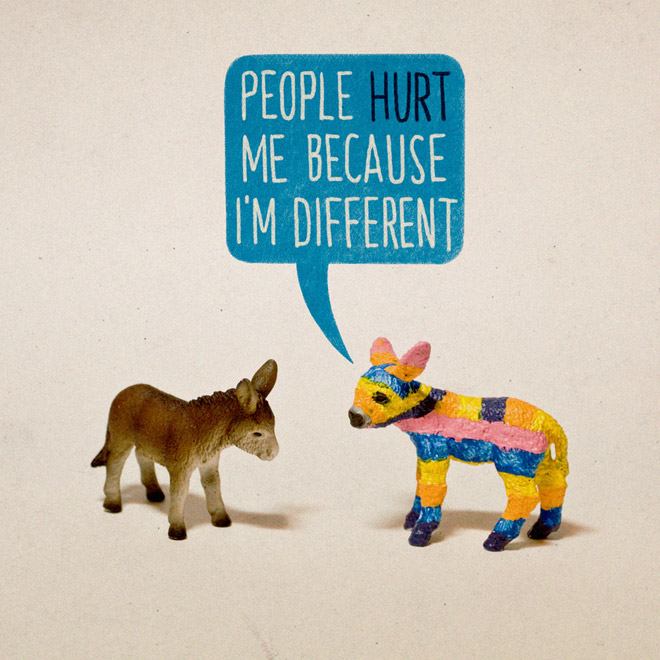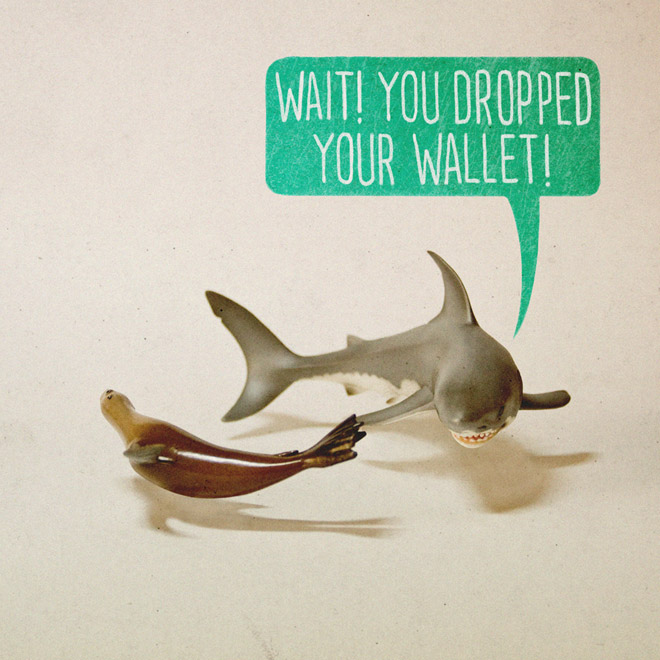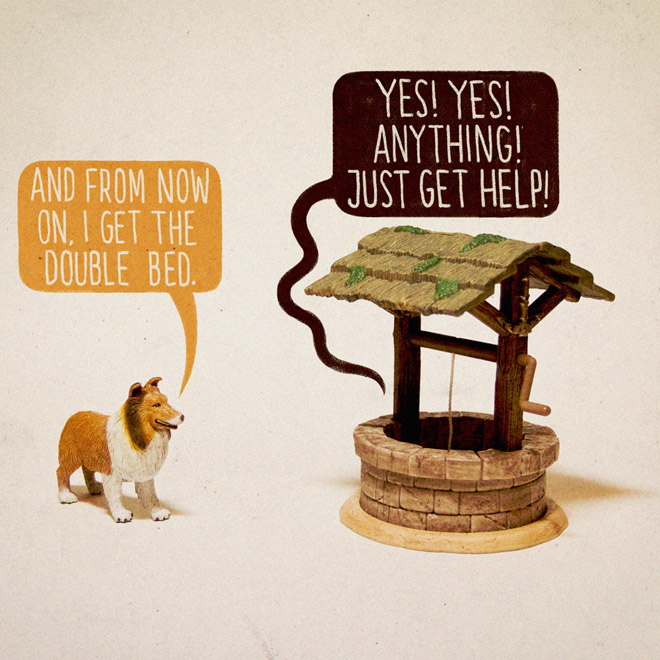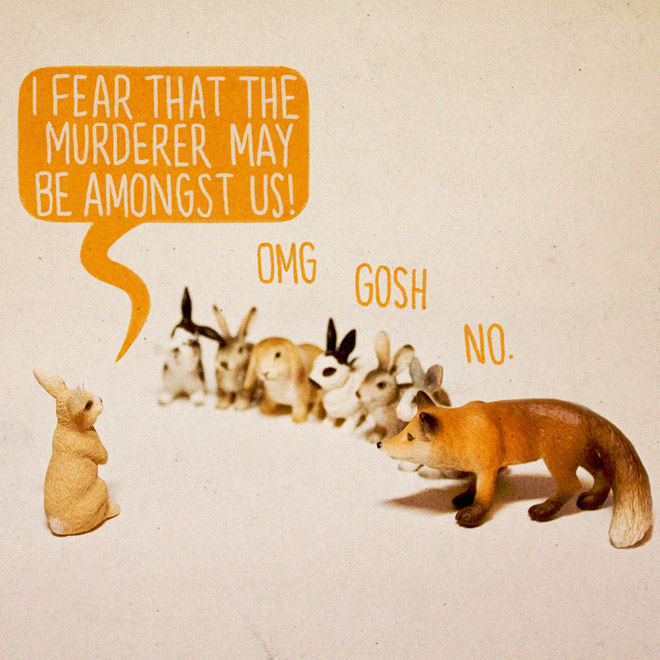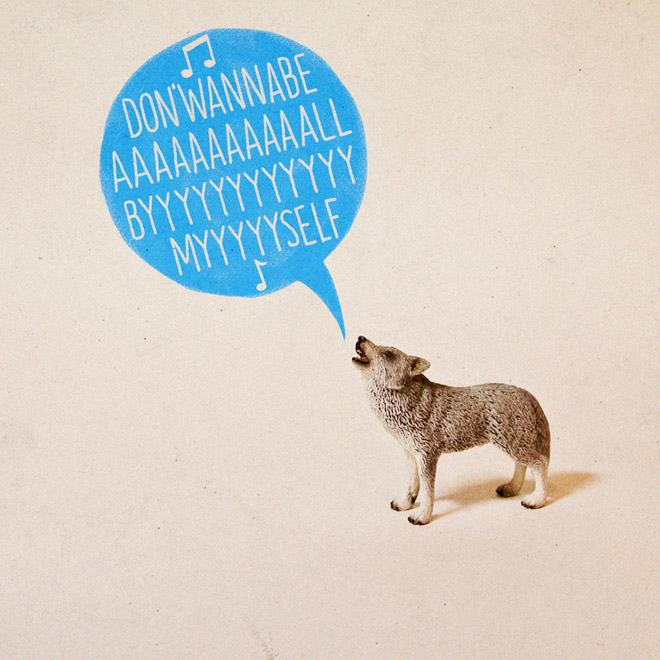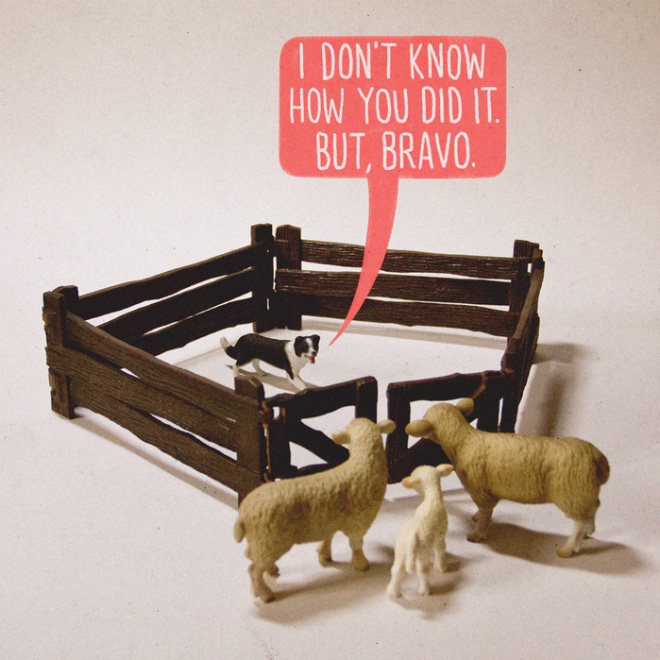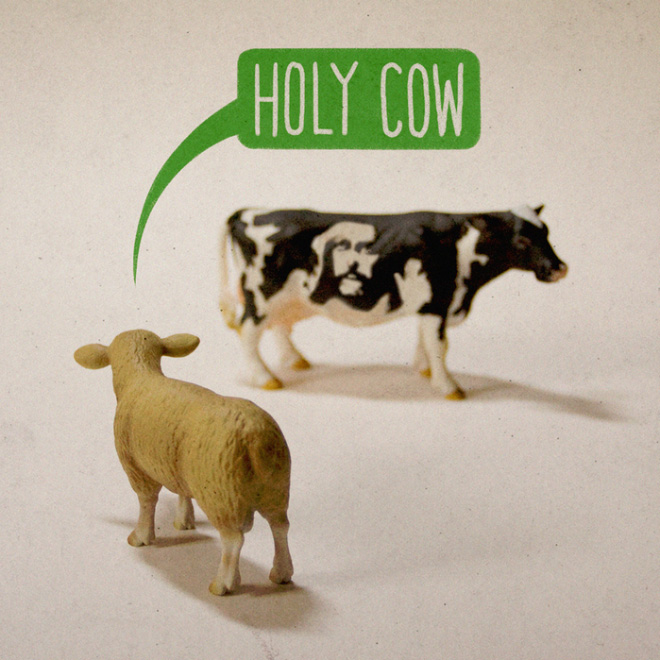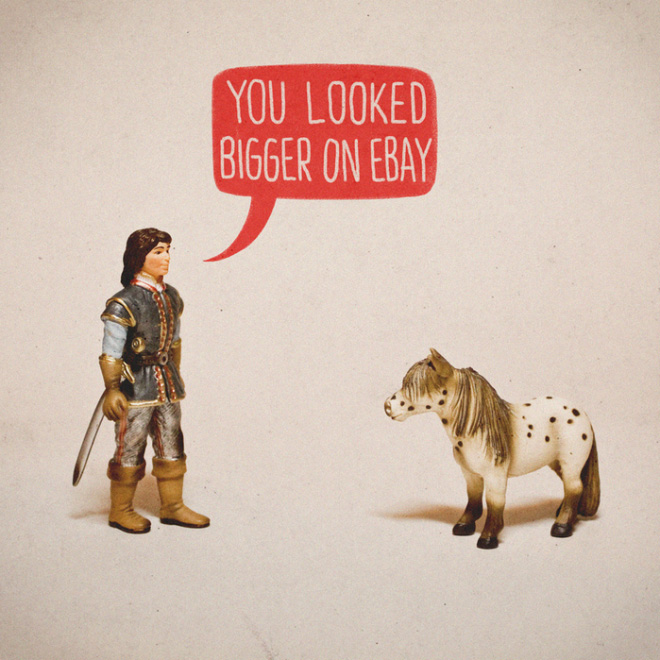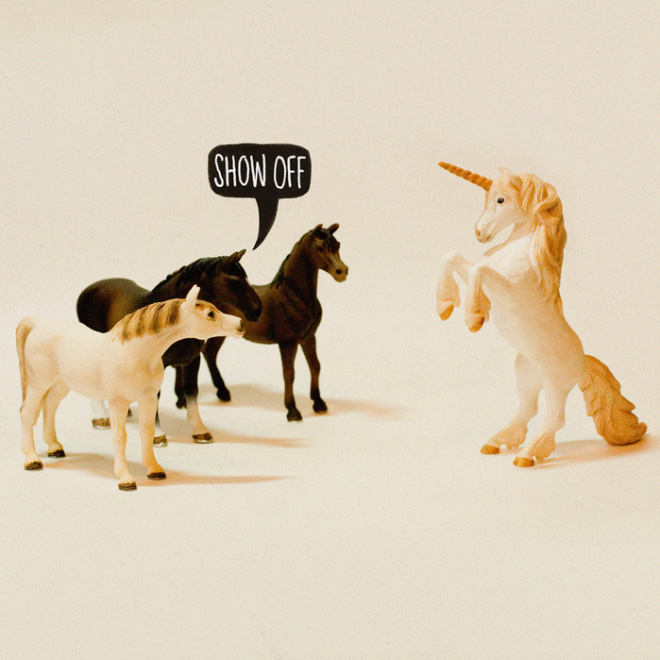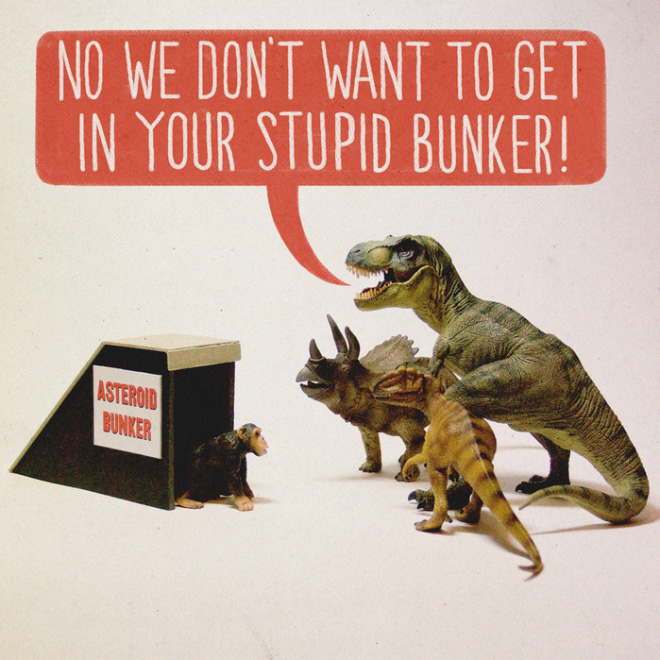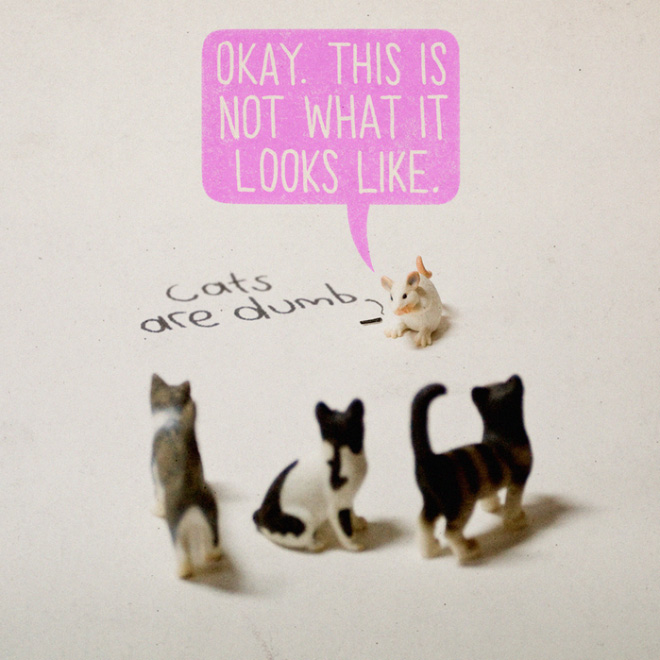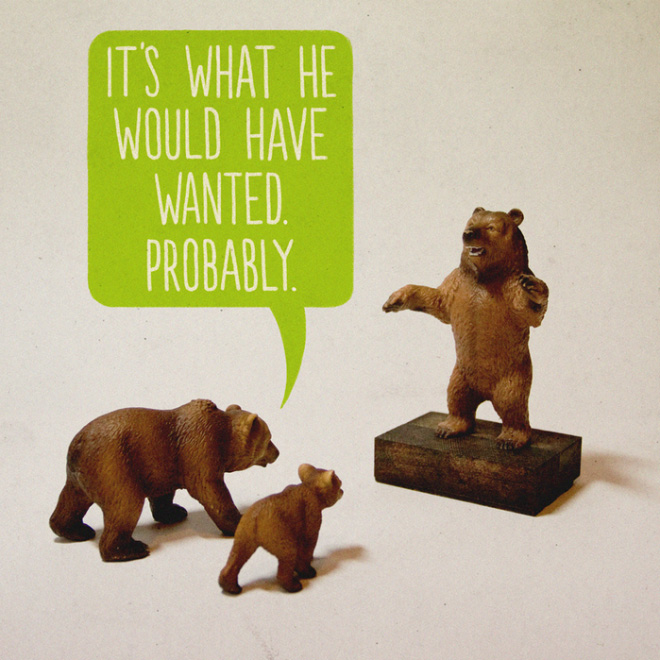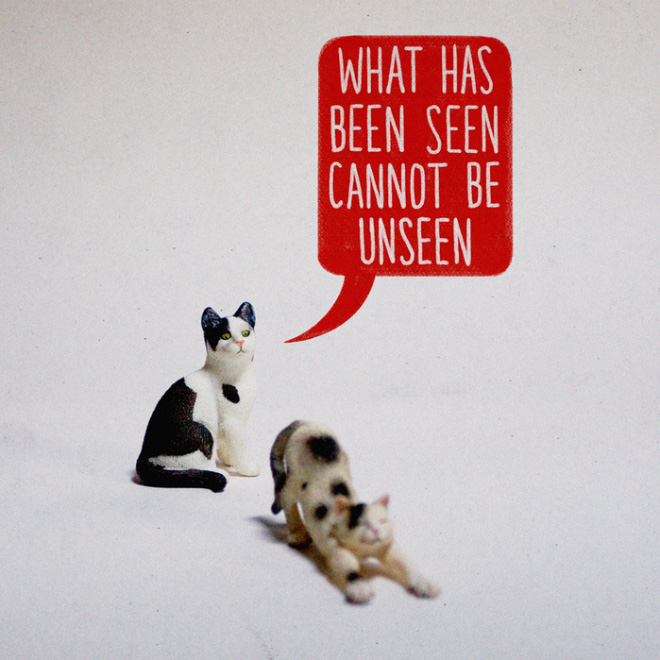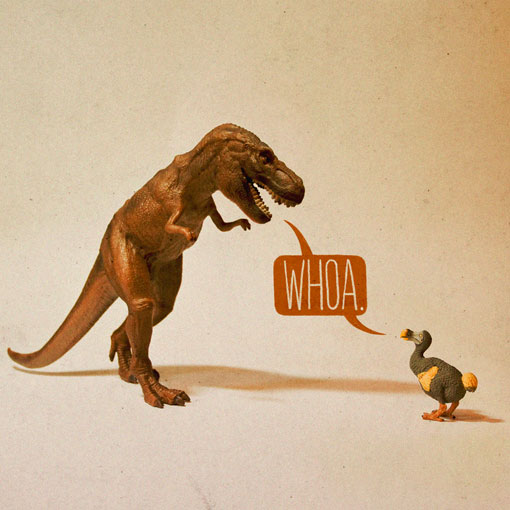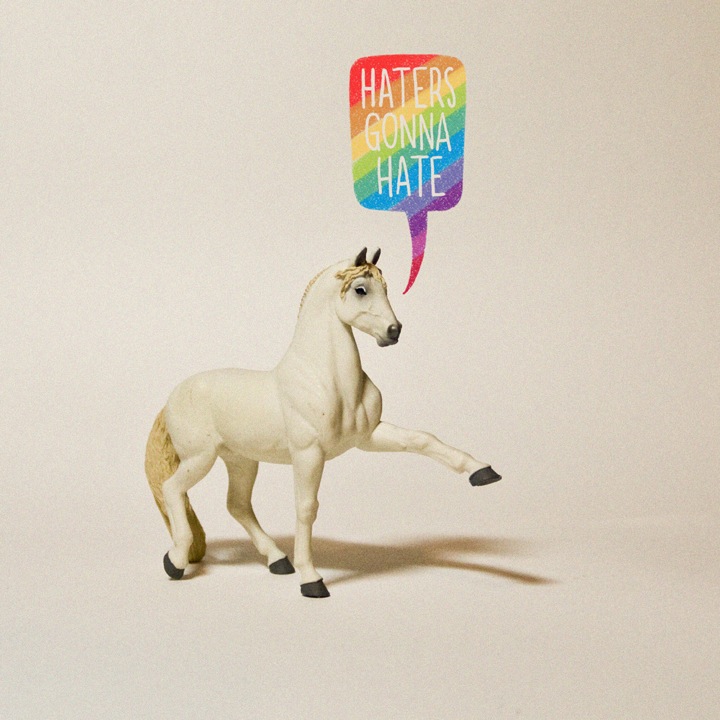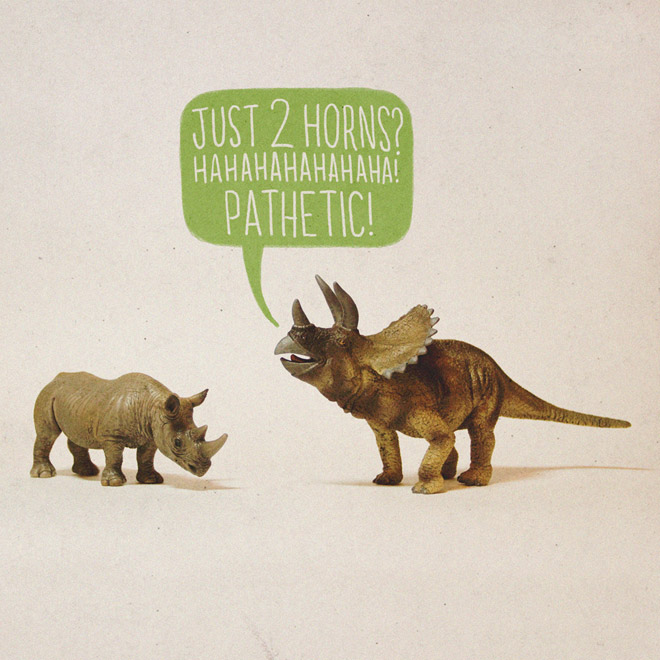 Share these hilarious snarky toy conversations with others below!