A number of protesters and police have lost their lives in violent clashes in central Kiev, Ukraine, in demonstrations against the government of President Viktor Yanukovych.
Protests have centred on the capital's Independence Square, also known as the Maidan, where protesters had set up camp over a number of months.
In this astonishing photo composite, you can see the devastation caused by three months of deadly violence in the Ukrainian capital.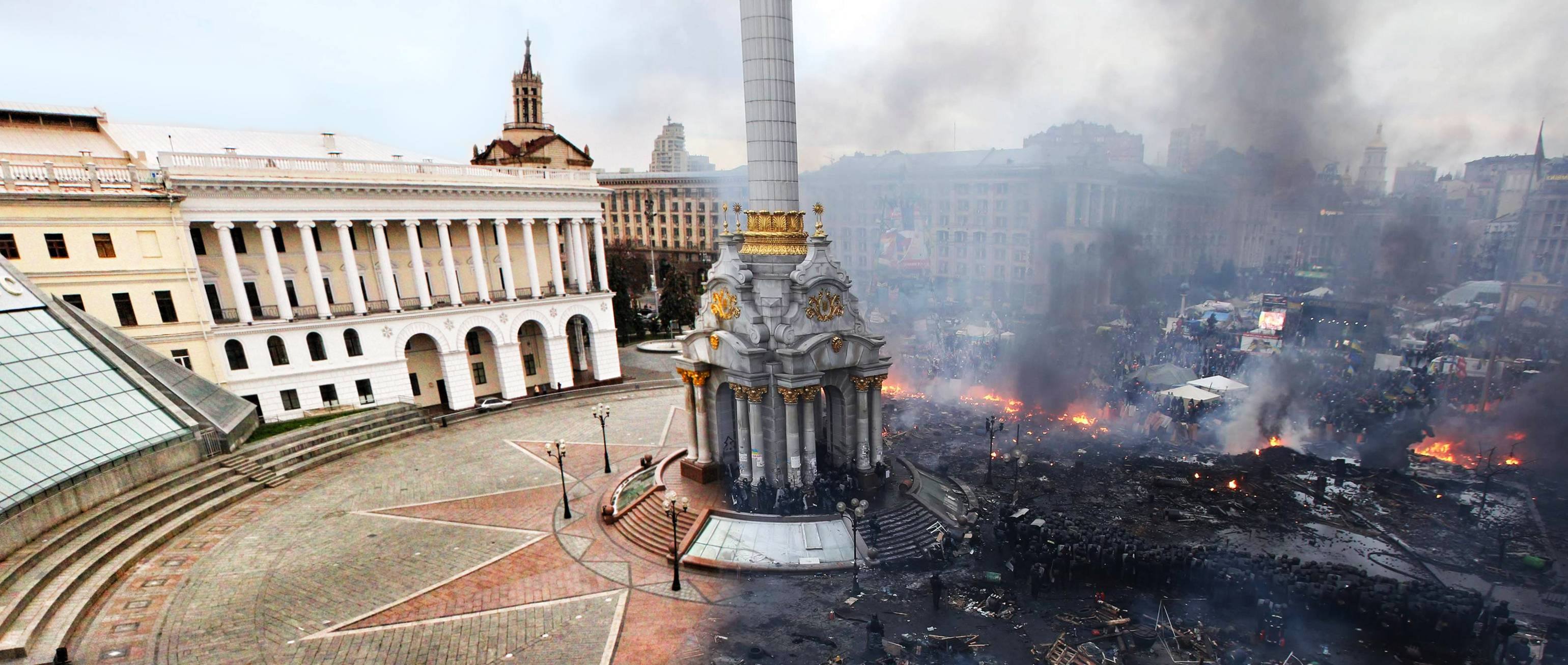 The city's central square is pictured in April 2009 with blue skies on the left. The same square is pictured in February 2014 on the right, after some of the deadliest violence in Ukraine's post-Soviet history erupted on the streets.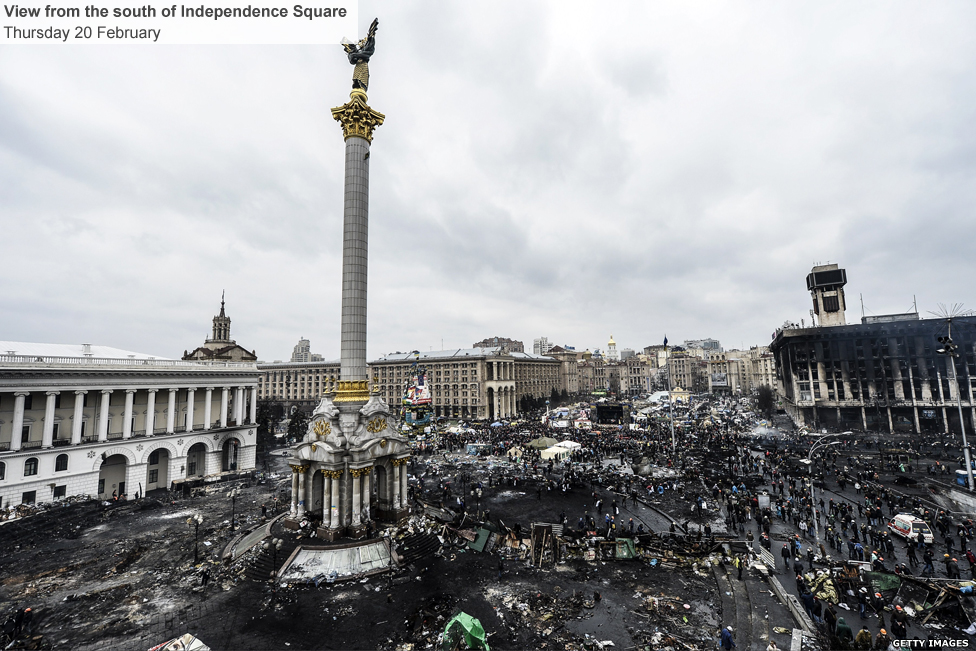 The usually quiet streets around Independence Square, near the International Centre of Culture and the National Arts Museum, have been lit with fires and clouded in smoke, as protesters confront the security forces.

The trade union building on the Maidan was set alight.

Let's hope for the sake of the Ukrainian people that the conflict will be resolved shortly and no innocent lives will be lost.