Visually stunning and always situated against a gorgeous backdrop, infinity pools are surely the most beautiful man-made pools in existence. The edges of these pools seem to just drop off into space which lends a very unique experience for swimmers, especially when the pool is located on the edge of a skyscraper or a villa with a stunning view amidst nature.
Here is a collection of the most beautiful infinity pools around the world. Cool off and enjoy!
1. Murni's Villa in Ubud, Bali
Oh, such peace and serenity.
2. Saint John Mykonos in Greece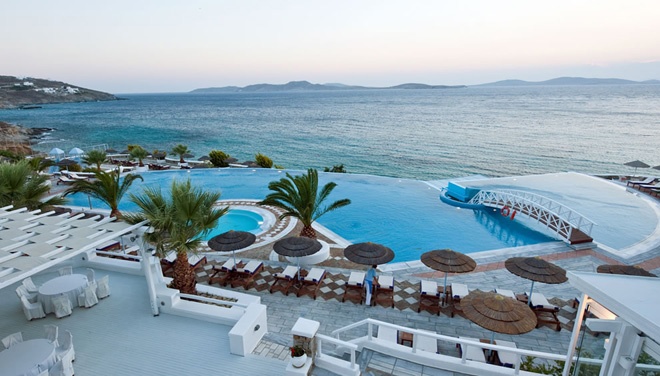 This looks suitable for royalty.
3. Lake Manyara Serena Lodge in Tanzania, Africa
The breathtaking landscape only intensifies the beauty here.
4. Kandalama Hotel in Dambulla, Sri Lanka
Wow… I would love to dip in here with a loved one.
5. Tuscany, Italy
Clean, simple, sleek – just the way I like it.
6. Four Seasons Maui at Wailea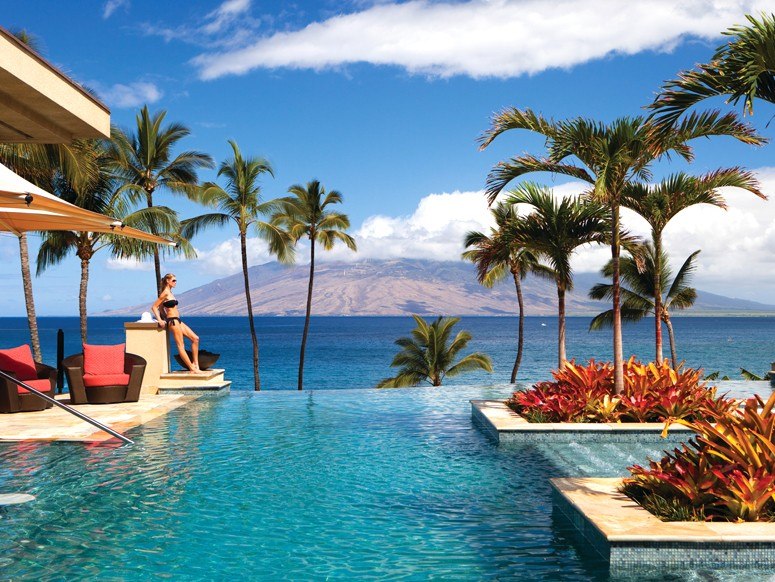 That's not a view you see everyday.
7. Alila Ubud Hotel in Bali, Indonesia
This too.
8. Sheraton Waikiki in Hawaii
Aloha!
9. Hotel Villa Mahal in Turkey
The water is just so blue.
10. Rangali Island in Maldives
Maldives is the dream.
11. Kempinski Hotel Ishtar in Dead Sea, Jordan
The pool AND the Dead Sea just next to each other. Can one ask for more?
12. Anse Chastenet Resort in St. Lucia
So beautiful.
13. Phuket, Thailand
This is what total relaxation looks like.
14. Los Cabos, Mexico
Yeah, I can stretch out on one of those loungers all day.
15. North Narrabeen Tidal Pool in Sydney, Australia (natural)
Soaking in this natural tidal pool must be quite an experience.
16. Anantara Dhigu Maldives
Maldives! Just gorgeous.
17. Bilila Lodge Kempinski in Tanzania's Serengeti National Park
A moonlit swim? Sure, why not?
18. Cliffside Infinity Pool at Hotel Caesar Augustus, Italy
Have a bite by the infinity pool? Yes, please.
19. Allegra Hotel in Kalkan, Turkey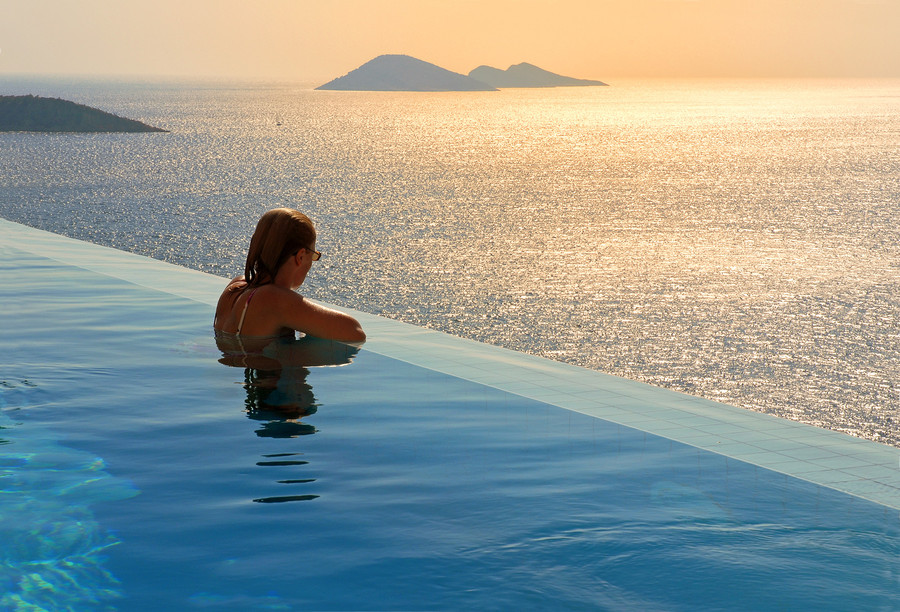 …Breathtaking!
20. Silavadee Pool Spa Resort in Thailand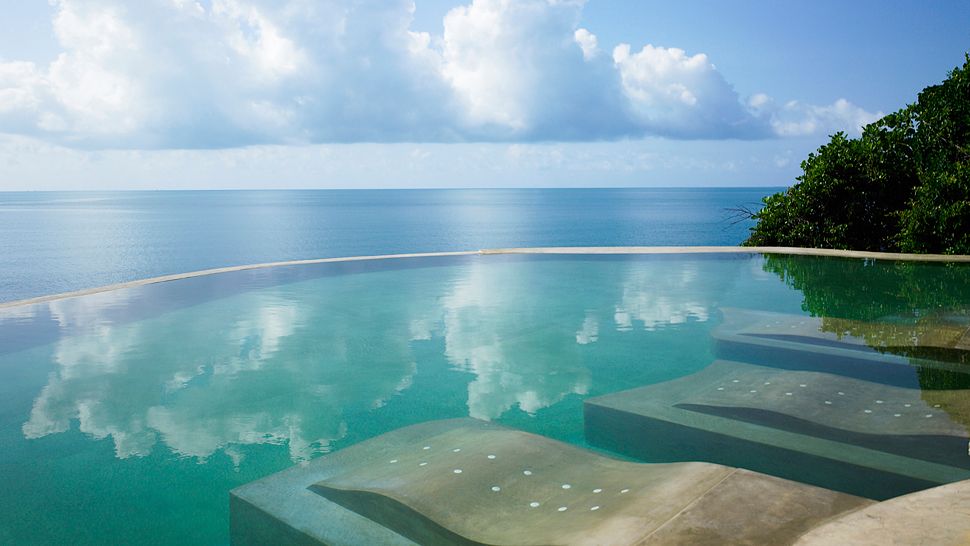 Yeah, I'd sit in the water too. Why not?
21. Grace Hotel Santorini, Greece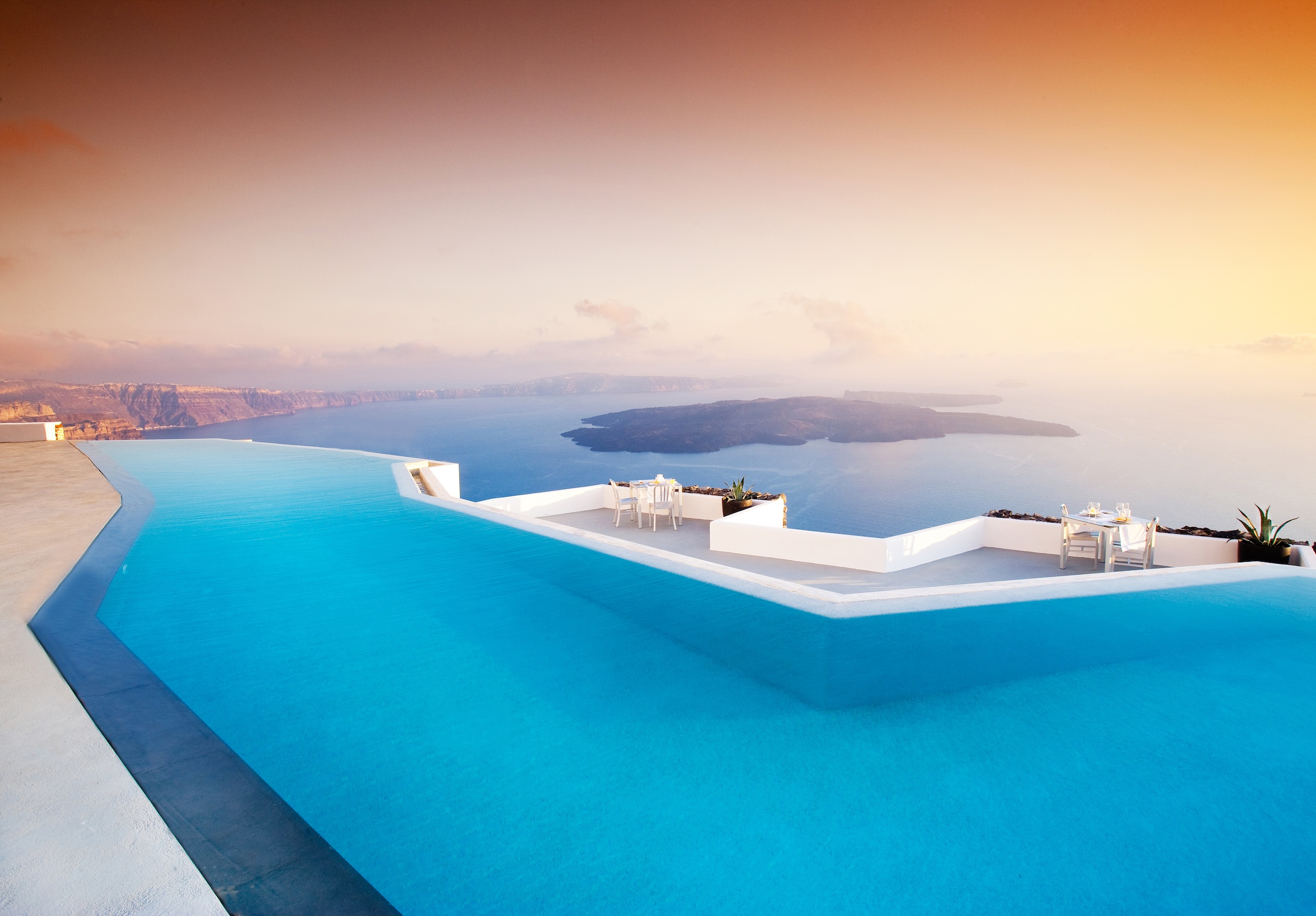 Just… WOW!
22. Ubud Hanging Gardens in Bali, Indonesia
I love the feeling of swimming amidst nature.
23. Nurai Island Resort in Abu Dhabi
That's my dream house right there.
24. LikuLiku Lagoon Resort, Fiji
With a view like that, it practically washes all the troubles away.
25. Marina Bay Sands Hotel and Casino in Singapore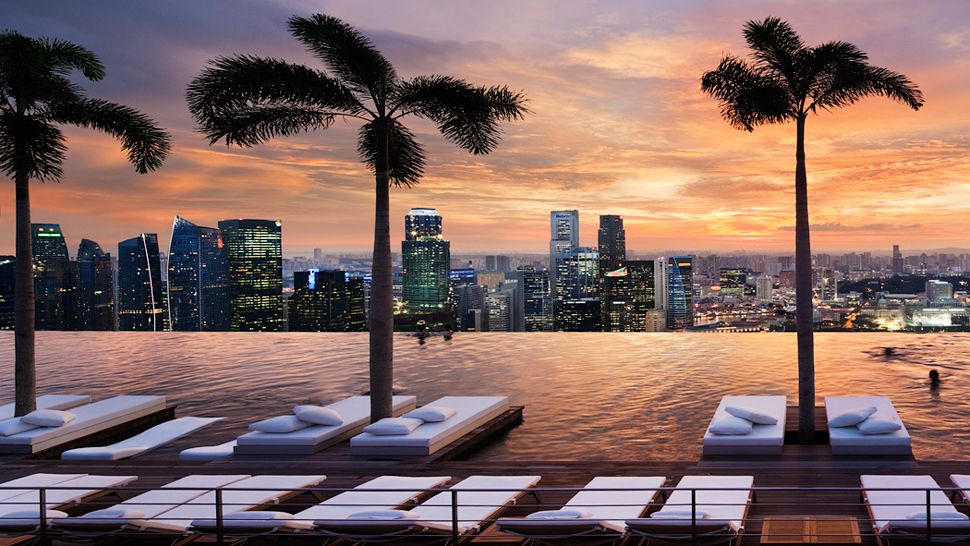 It must be quite an experience swimming in one of the highest infinity pools in the world!
26. Golden Triangle Resort in Chiang Rai, Thailand
A scenic swim… Mmm.
27. Villa Amanzi in Phuket, Thailand
This looks suitable for Hollywood celebrities.
28. Sheraton Waikiki
Share this collection of beautiful infinity pools with others below.