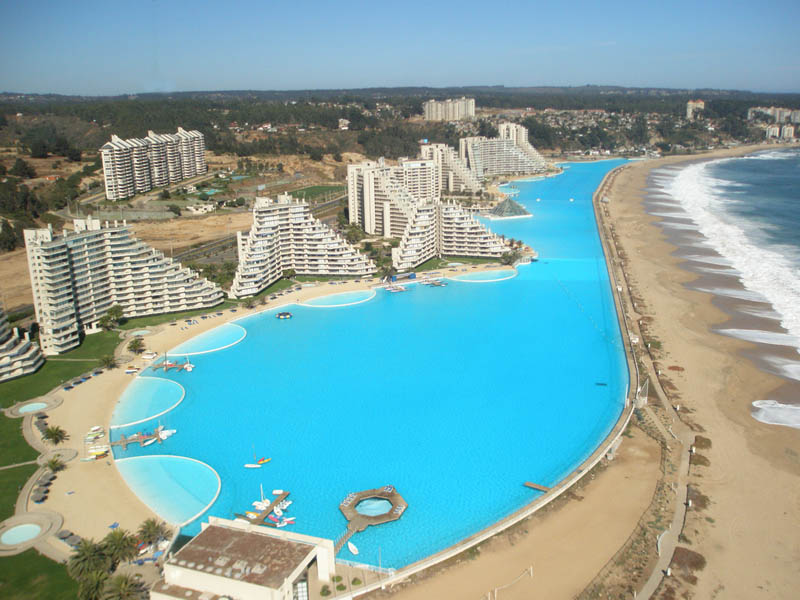 At 1,013 meters (3,324 ft) in length with a total area of 8 hectares (19.77 acres), the swimming pool at the San Alfonso del Mar resort in Algarrobo, Chile is the largest in the world.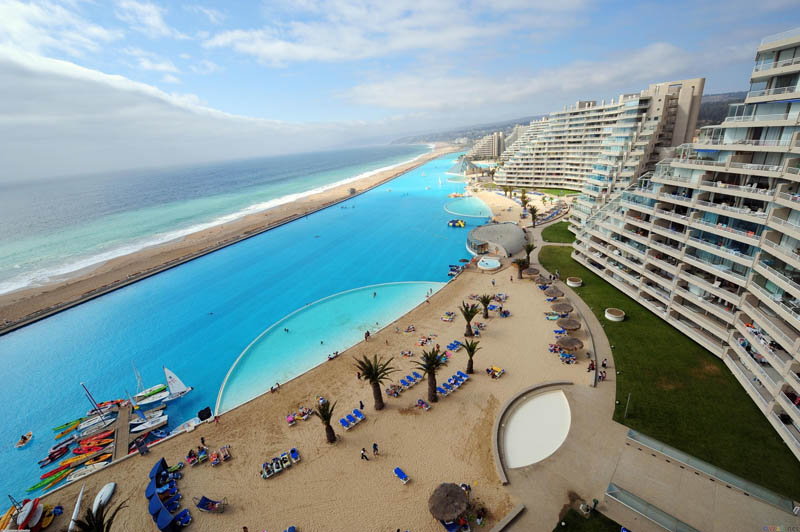 It was listed officially as the largest swimming pool by area in the Guinness Book of World Records in December of 2006.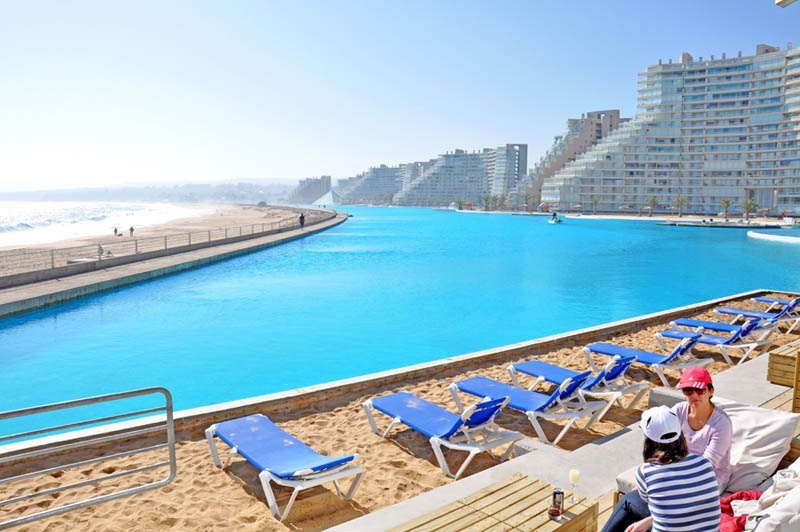 Swimming a length in the world's largest outdoor pool would mean stroke after stroke for more than three fifths of a mile – that's 20 Olympic-size swimming pools.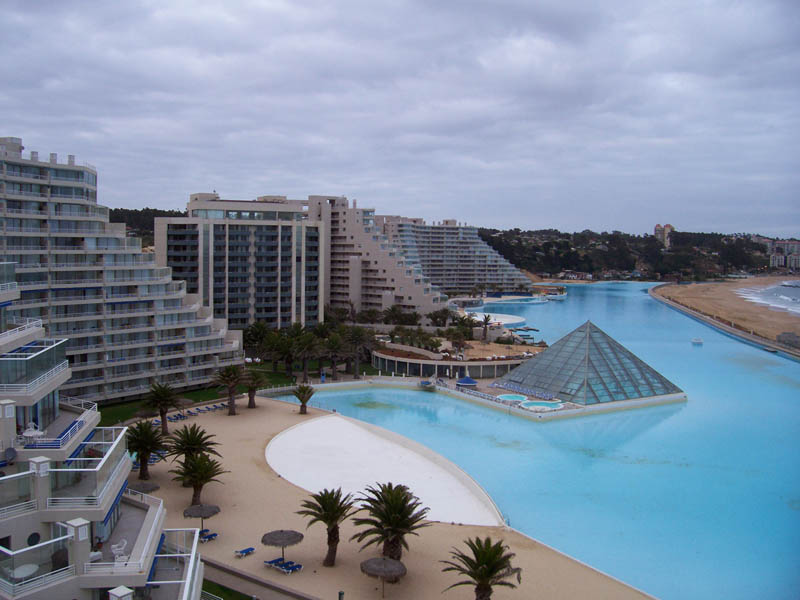 The enormous man-made lagoon is set halfway up the country's Pacific coast, in the city of Algarrobo, and is filled with 66 million gallons of crystal clear seawater.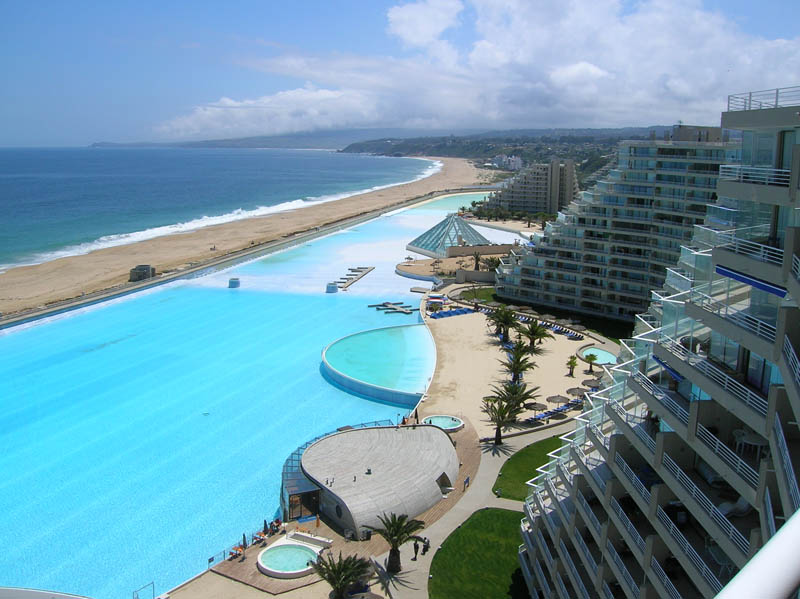 Located about 90 kilometers (56 miles) from Santiago, San Alfonso del Mar is a major tourist attraction and popular destination for both Chileans and tourists from around the world.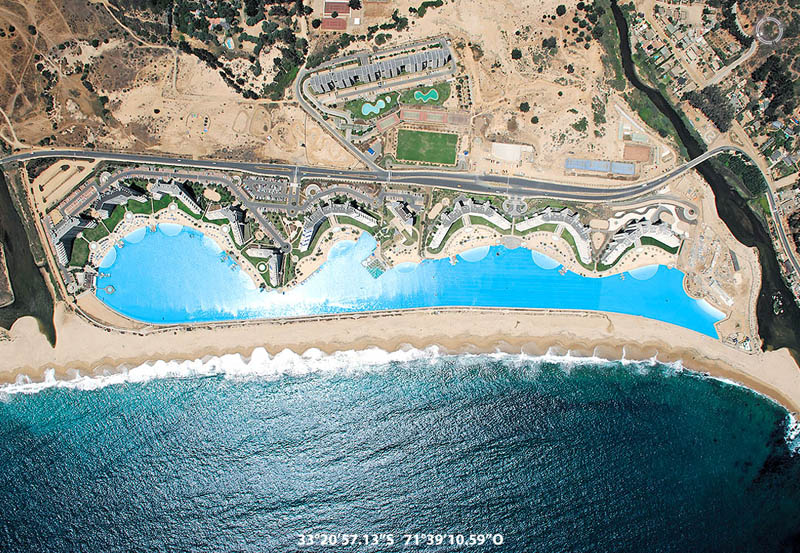 It also hold the Guinness record for the world's deepest – so if you don't feel like diving 115ft to the bottom, it might be best to bring some spare goggles.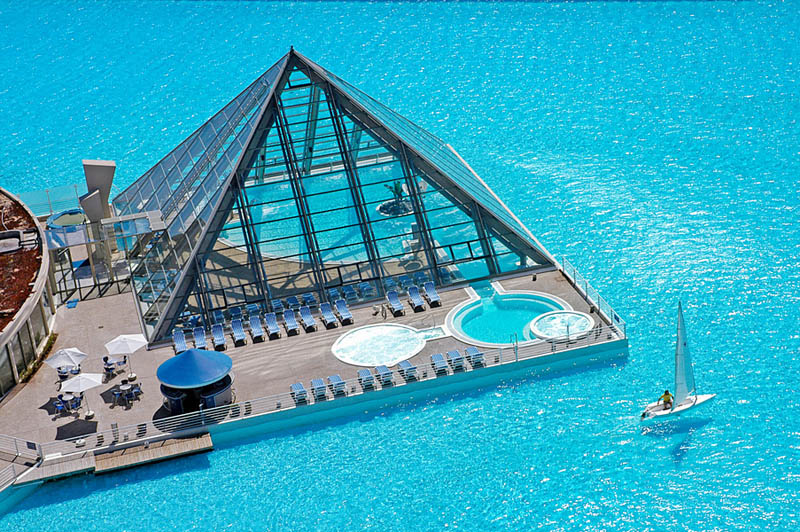 The pool opened in December 2006 after nearly five years of construction work and is said to have set developers back as much as $1 billion.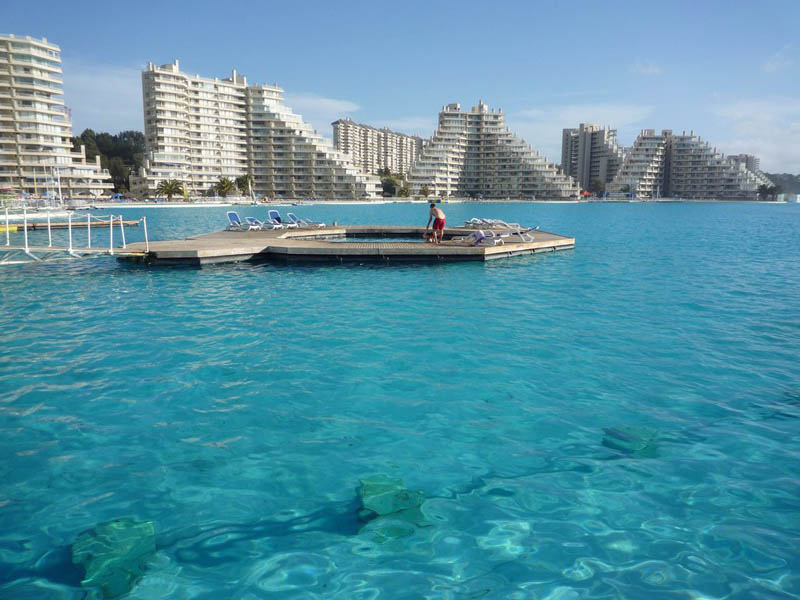 And on top of that eye-watering initial cost, it takes a further $2 million a year to keep it in working order.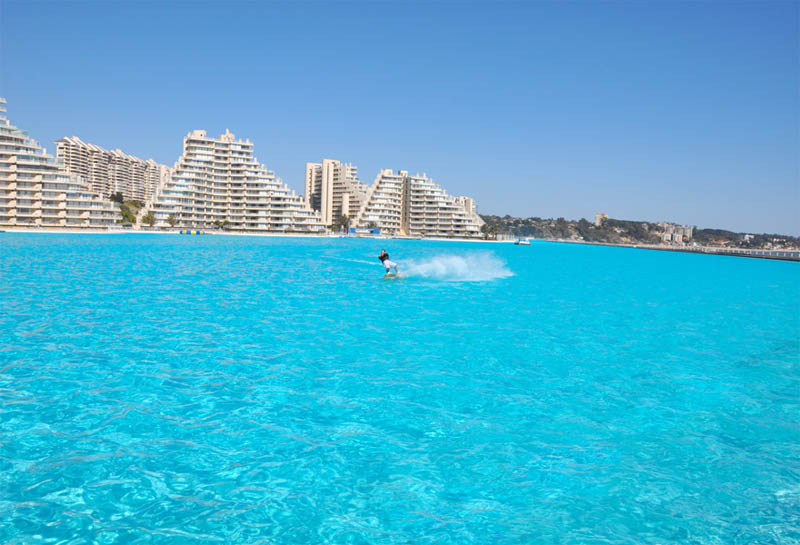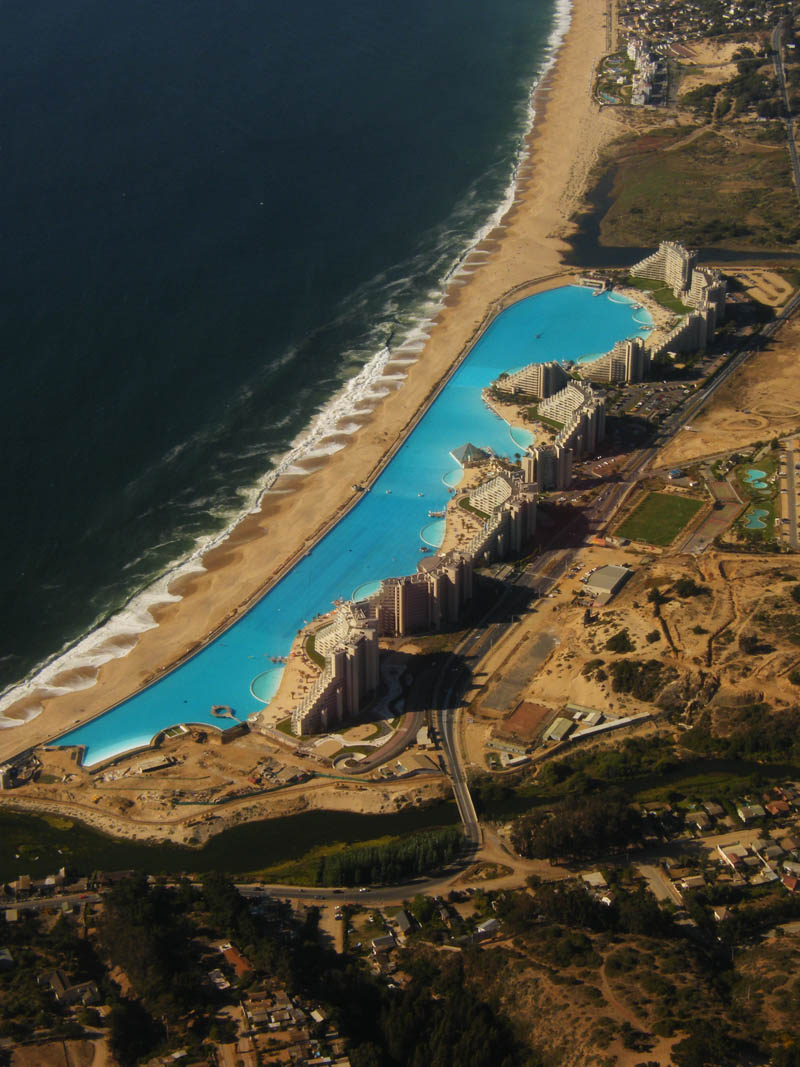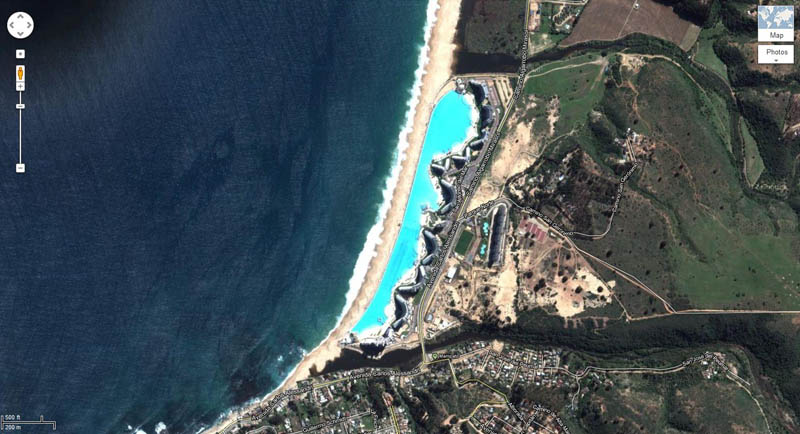 See it on Google Maps.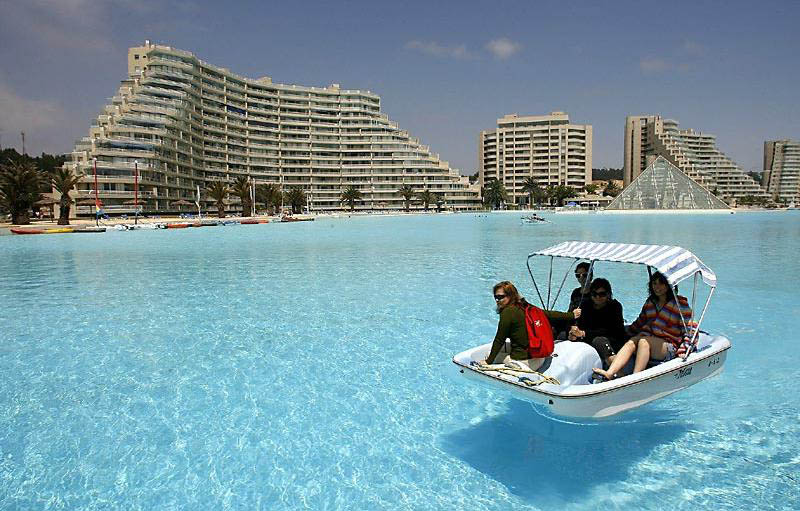 If you are wondering why a pool of this scale was built right next to the ocean, the waters of the Chilean coast are cold, inhospitable and dangerous (swimming is prohibited in the area). To solve this dilemma, Fernando Fischmann, Chairman and Founder, decided to develop a real estate tourism project: San Alfonso del Mar, in Algarrobo–a small town on Chile's central coast in 1997.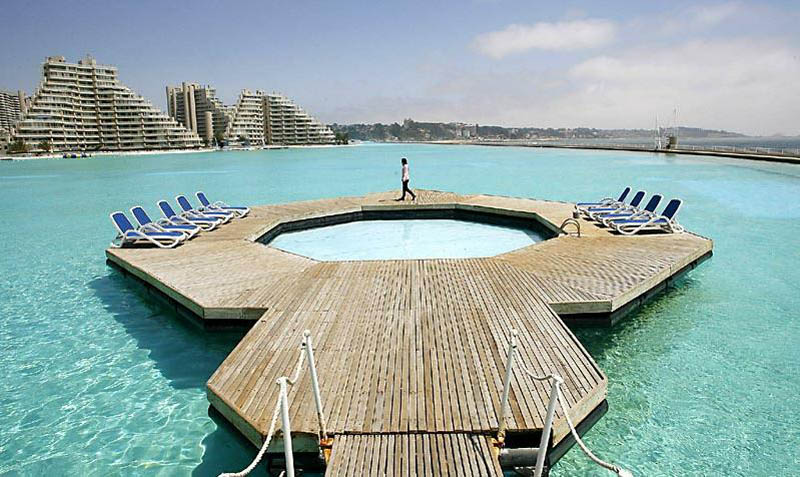 Mr. Fischmann dreamed of creating a large lagoon with crystal clear waters that would provide visitors the chance to swim and enjoy water sports in a safe, clean environment and warm waters. He travelled the world in search of the technology to turn his dream into reality. However, the technology did not exist.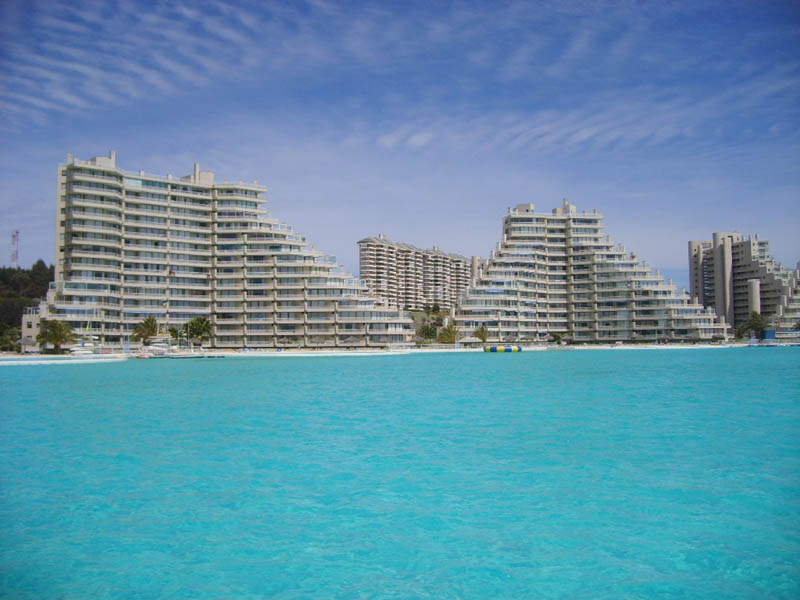 The only available option was to construct a very large conventional swimming pool, but this was neither technically nor economically feasible given its high costs. His solution would result in a worldwide patent (reg. #43534) and a new company called Crystal Lagoons Technology.

It uses a computer-controlled suction and filtration system to suck water in from the ocean at one end and pump it out at the other, while the sun warms it to 26C – nine degrees higher than the sea.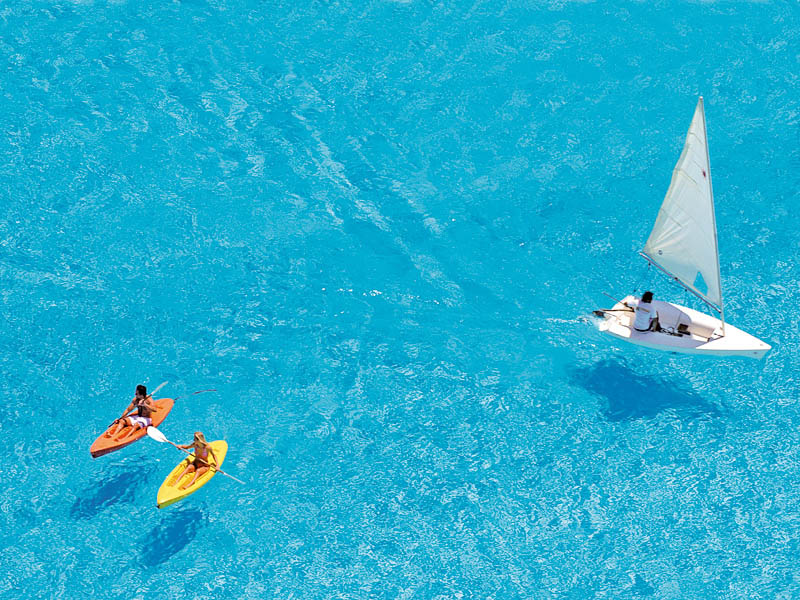 The record-breaking dimensions mean visitors can paddle or sail their way around the pool instead of swimming.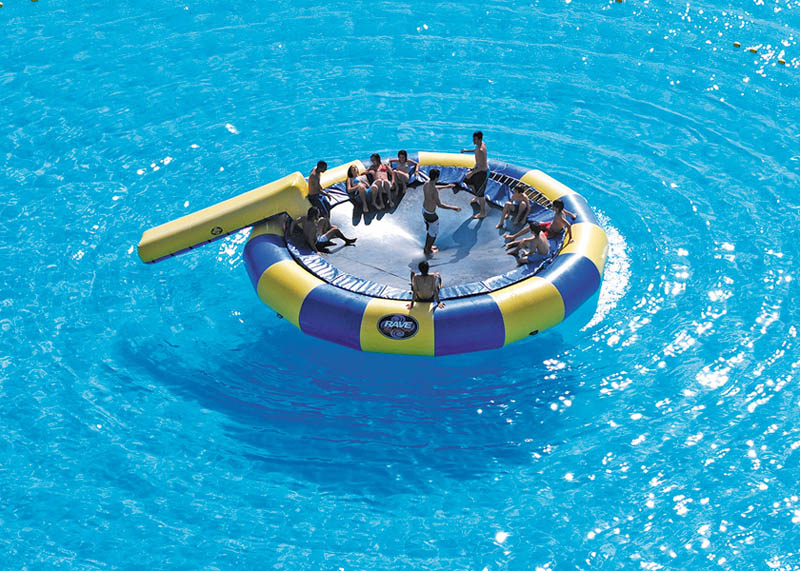 Would you like to take a dip in the world's largest pool?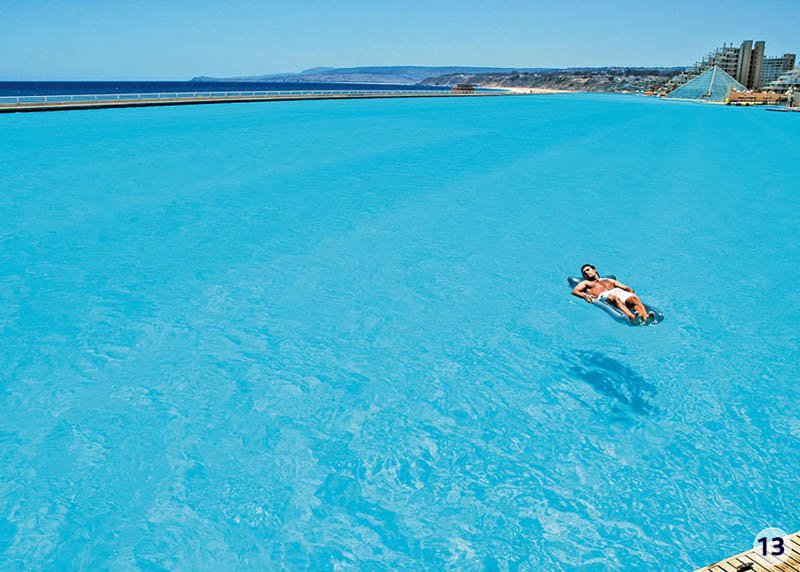 Share this incredible pool with your friends below.