At first glance, this family photo appears to show 3 Japanese sisters carrying their babies. But in fact, the photo, which has gone viral in China's social media, depicts 3 different generations!
In this photograph, there's a grandmother with her two daughters and three grandchildren. Can you tell which one is the grandmother?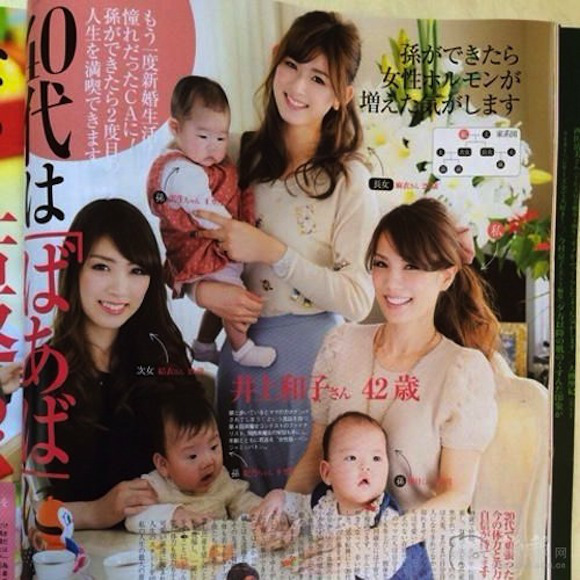 Kazuko Inoue is a bimajo ("beautiful witch"), the Japanese word for an entrancing woman over 35 who looks younger than her years. The 42-year-old was crowned winner of the Kansai Bimajo beauty pageant last year, and we certainly can see why!
Did you guess correctly? The 42-year-old grandmother is on the right!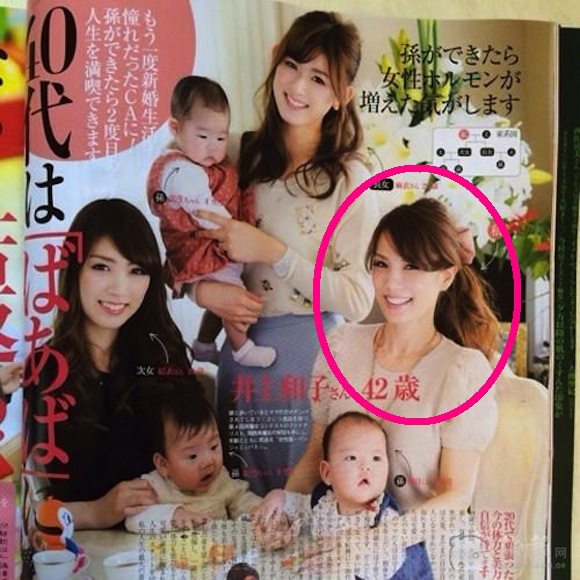 Chinese netizens were shocked (and impressed) by Inoue's appearance, too:
"Unbelievable! How is she so beautiful!?"

"She looks like she's in her twenties!"

"Is she HUMAN?!"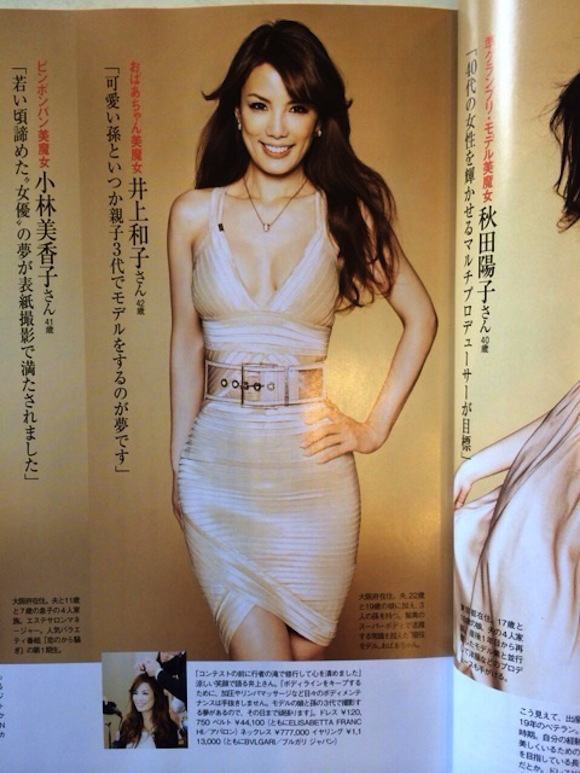 Japan has the lowest teen pregnancy rate in the world, so grandmothers in their early 40s are relatively rare. Inoue got married at 19 – young enough to require her parents' consent – and had her first daughter the same year.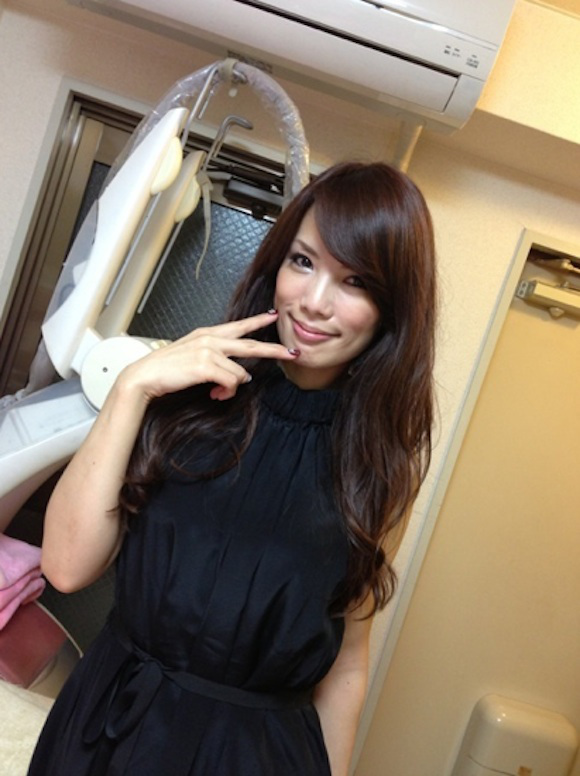 Inoue's daughters, however, both followed in her footsteps to marry and have children relatively young. But will there be any updated photos with four generations when the grandchildren have grown up? We can only wait and see.
Share this story of the youthful and beautiful grandmother with your friends!