Duncan Lou is a boxer puppy who was born with severely deformed rear legs that had to be removed.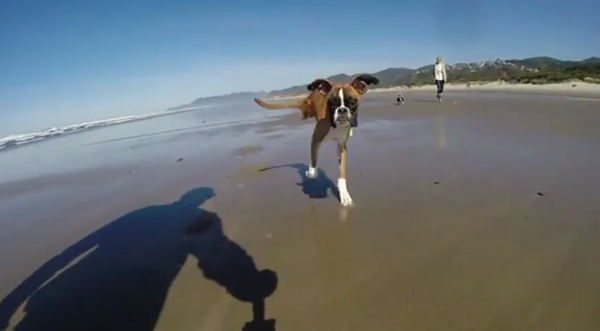 Panda Paws Rescue said that Duncan was provided with a special doggie wheelchair to use, but he hated it. No one could contain Duncan – he wanted to run free!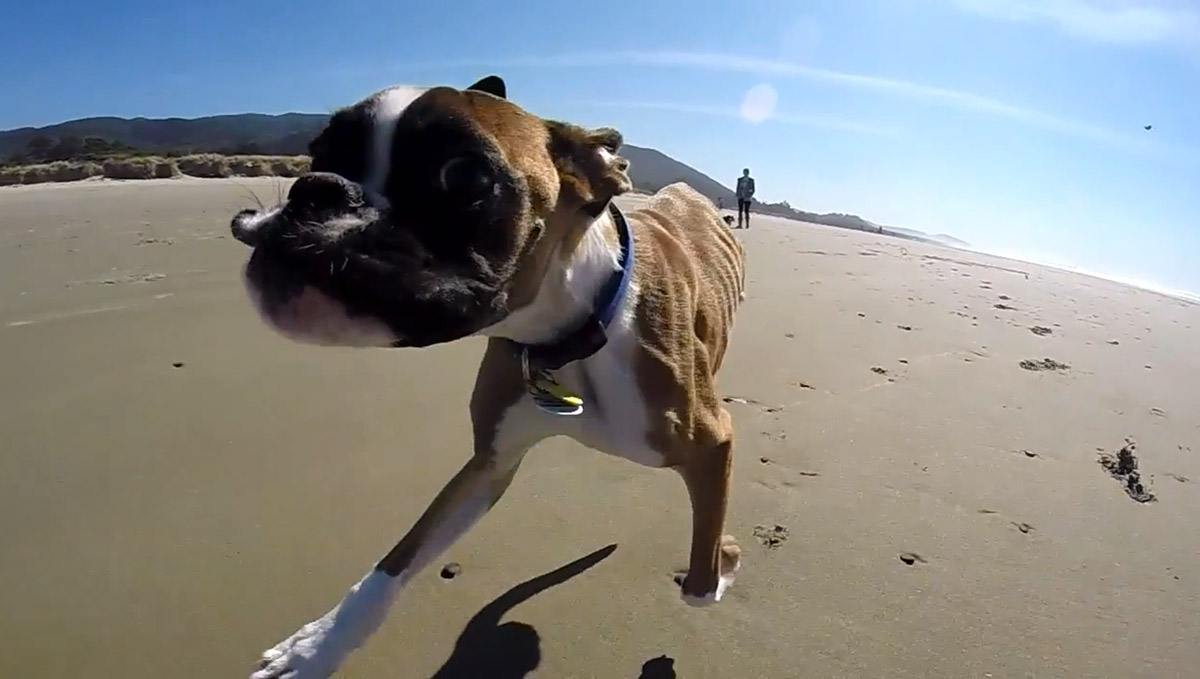 "He has a wheelchair, but can't stand to use it," they said. "So we let him be free and just walk on his two legs."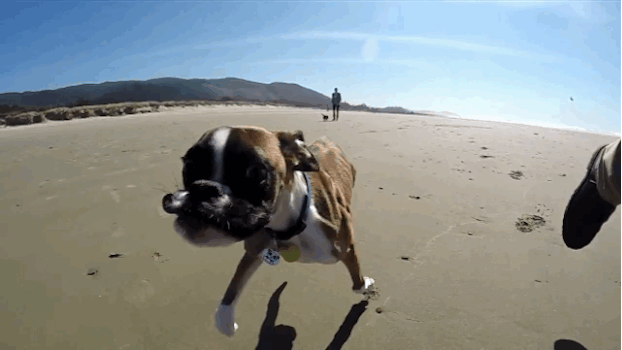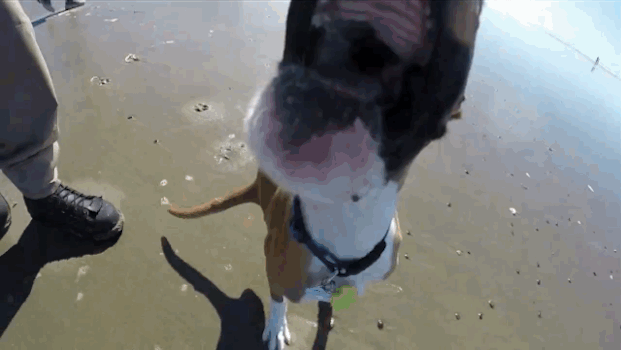 Watch the full video to see him visiting the beach for the first time. He runs with joy at full speed unassisted on his two unstoppable forelegs.
This courageous puppy sure doesn't let his disability stop him! Share this inspiring story of Duncan with others below!