Gathering from what we see in movies, on TV and in the pages of glossy magazines, sexy celebrities are flawless creatures. Believe it or not, even Hollywood's most glamorous stars opt to skip the lipstick and mascara once in a while. Much to their dismay, there's nothing relentless paparazzi love more than snapping a starlet who looks less than picture perfect.
If you don't want your fantasies ruined, stay away from this gallery. What you'll be faced with is the shocking reality that hot celebrities are, in fact, mere, pimply mortals.
1. Rihanna Without Makeup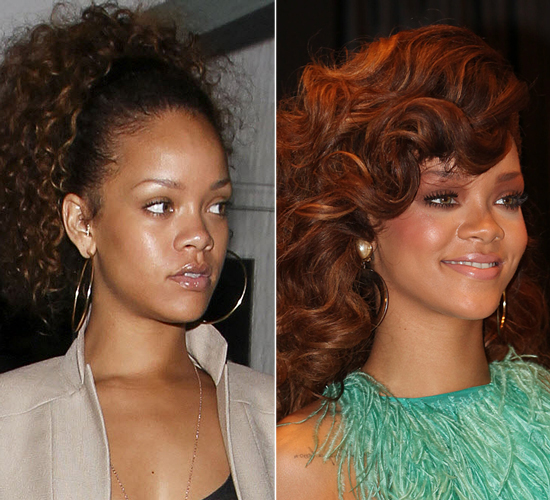 With her confidence, Rihanna can wear anything proudly… especially her own skin.
2. Emilia Clarke Without Makeup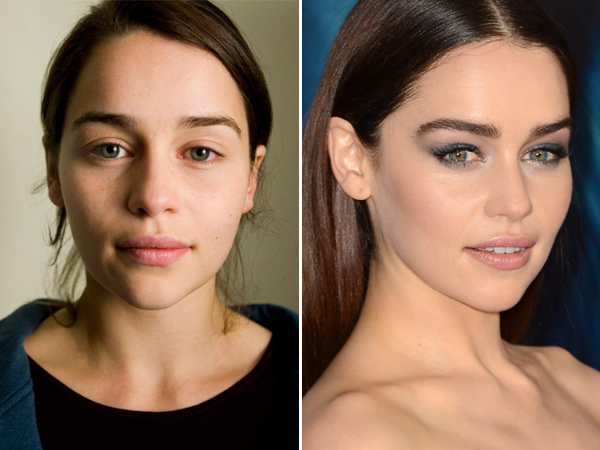 While many of these celebs probably did not intend for their fresh faces to be captured by paparazzi, Game of Thrones star Emilia Clarke unabashedly posted a makeup-less selfie to her Facebook page!