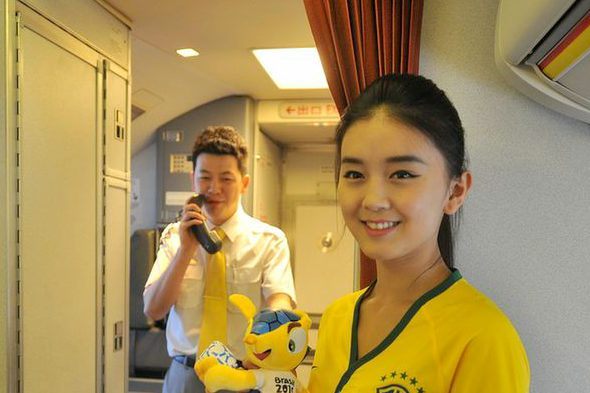 These flight attendants in China have made waves online with their special World Cup in-flight service.
Their choice of jersey may seem odd, until you realise China's men's team is ranked 103rd in FIFA's rankings. With no home team jersey to don, the lovely ladies of Lucky Air, a domestic Chinese airline based in Yunnan province, have chosen to wear the hosting team's yellow and green football jerseys instead.
Paired with white mini skirts, these ladies certainly get a hat trick in style. See more photos in the gallery below.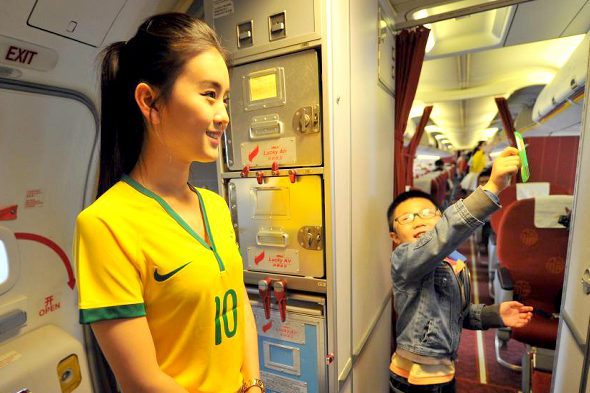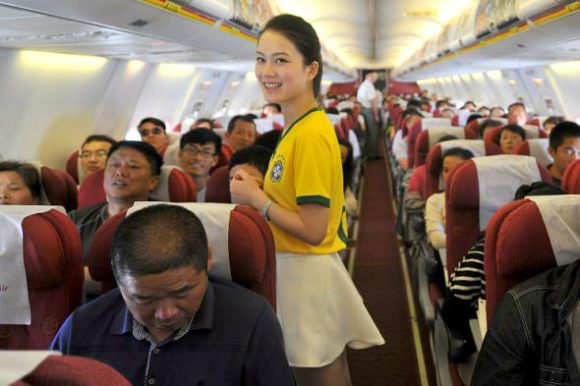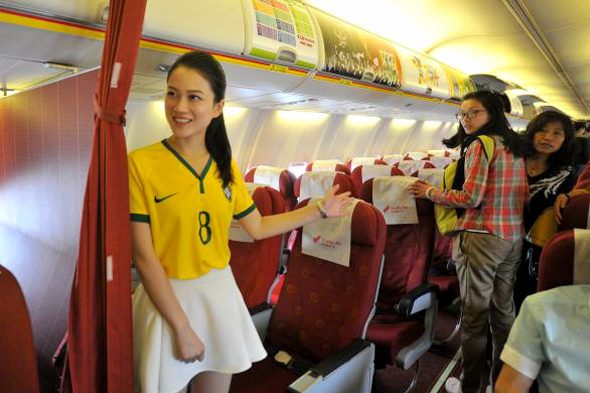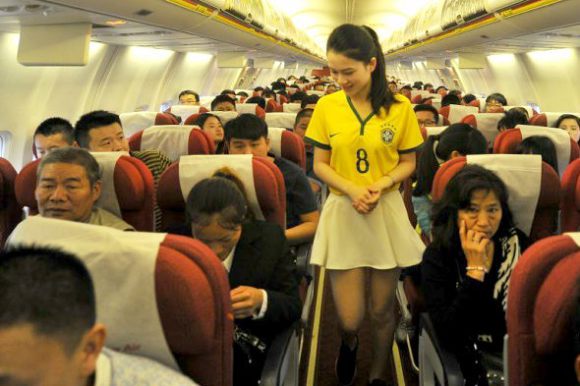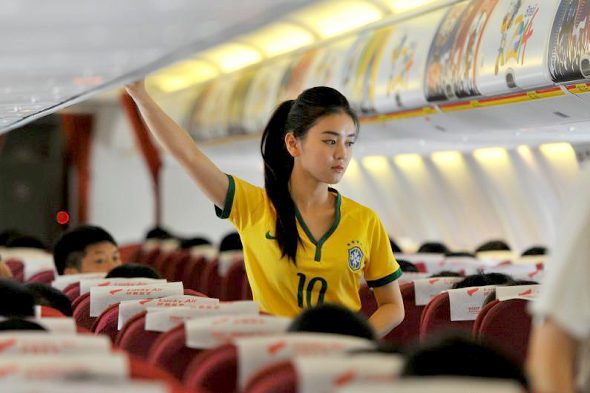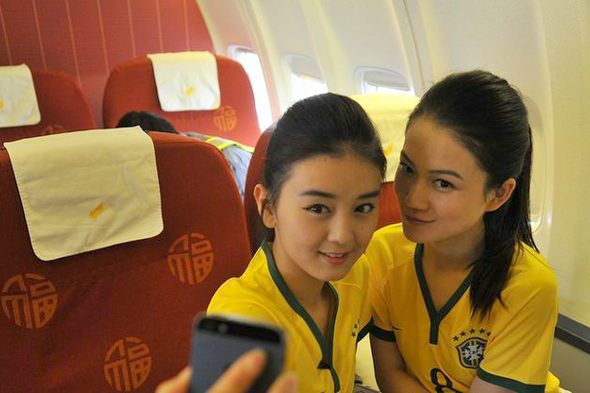 Share this story with others below.