French photographer Laurent Chehere captures images of houses and makes them fly! His Flying Houses series is a collection of fantastical buildings, homes, tents and trailers removed from their backgrounds and suspended in the sky as if permanently airborne. It sounds like a scene out of Pixar's film Up, only the colourful balloons are swapped for washing lines, flowers and even flames.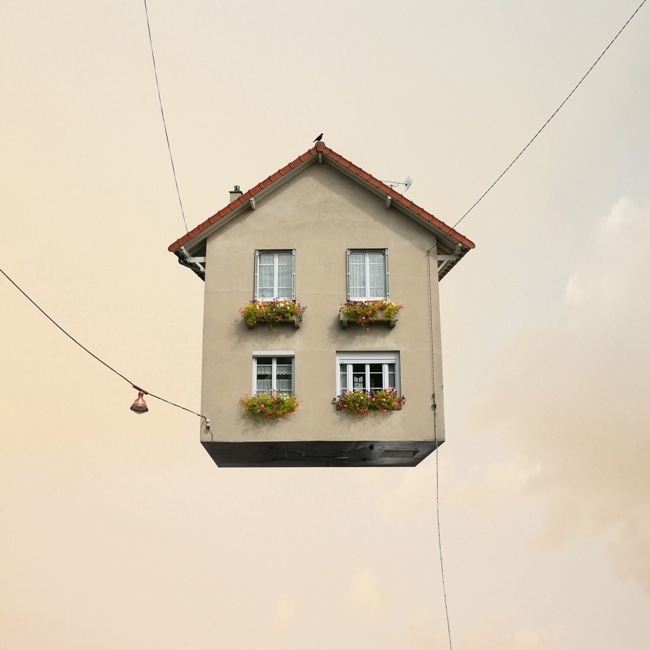 A gallery statement (translated from French) from a recent solo exhibition explains Chehere's inspiration for the series:
"The artist isolates buildings from their urban context and frees them from their stifling environment. Houses fly in the clouds, like kites."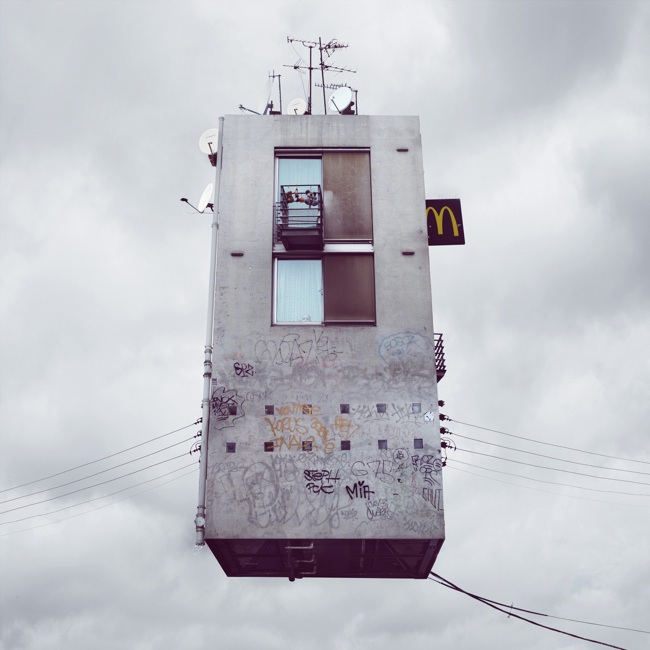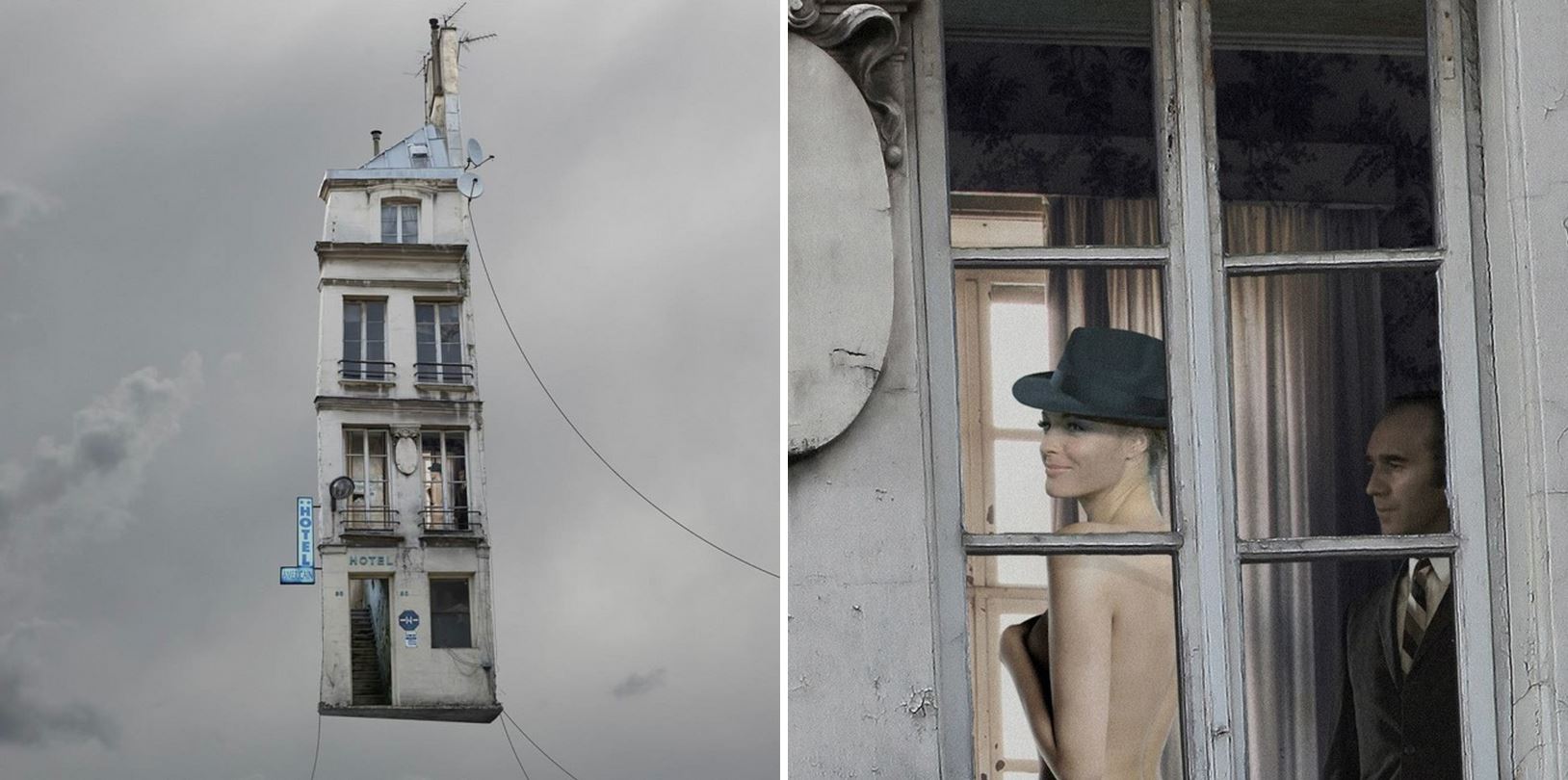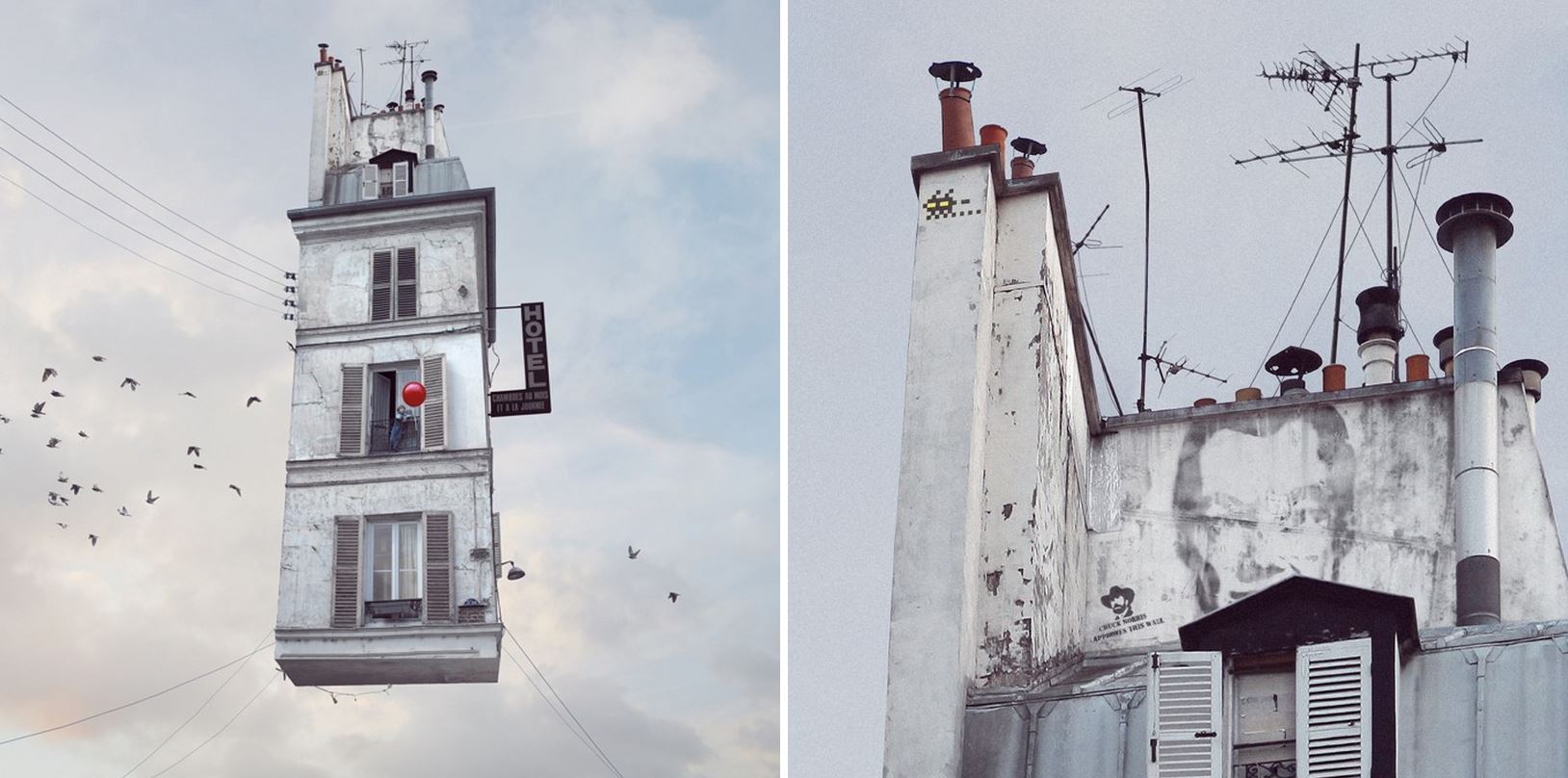 "Inspired by a poetic vision of old Paris and the famous short film The Red Balloon by Albert Lamorisse, Laurent Chéhère walked the districts of Belleville and Ménilmontant gazing at their typical houses."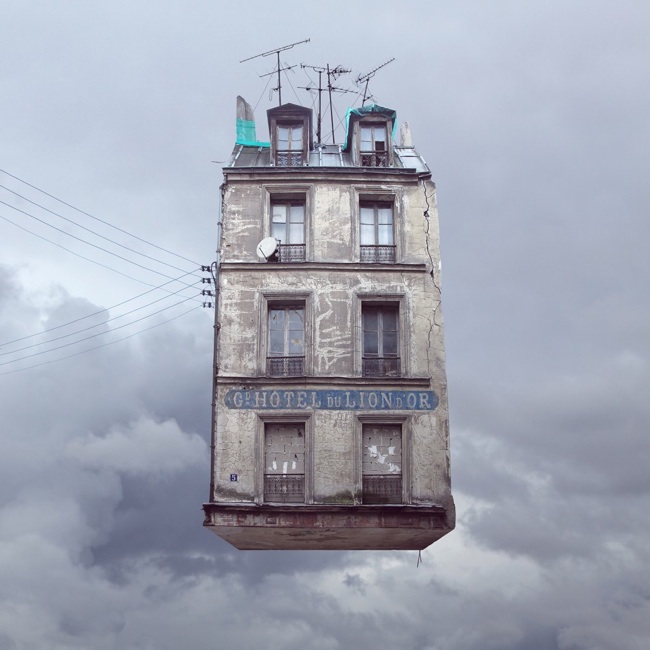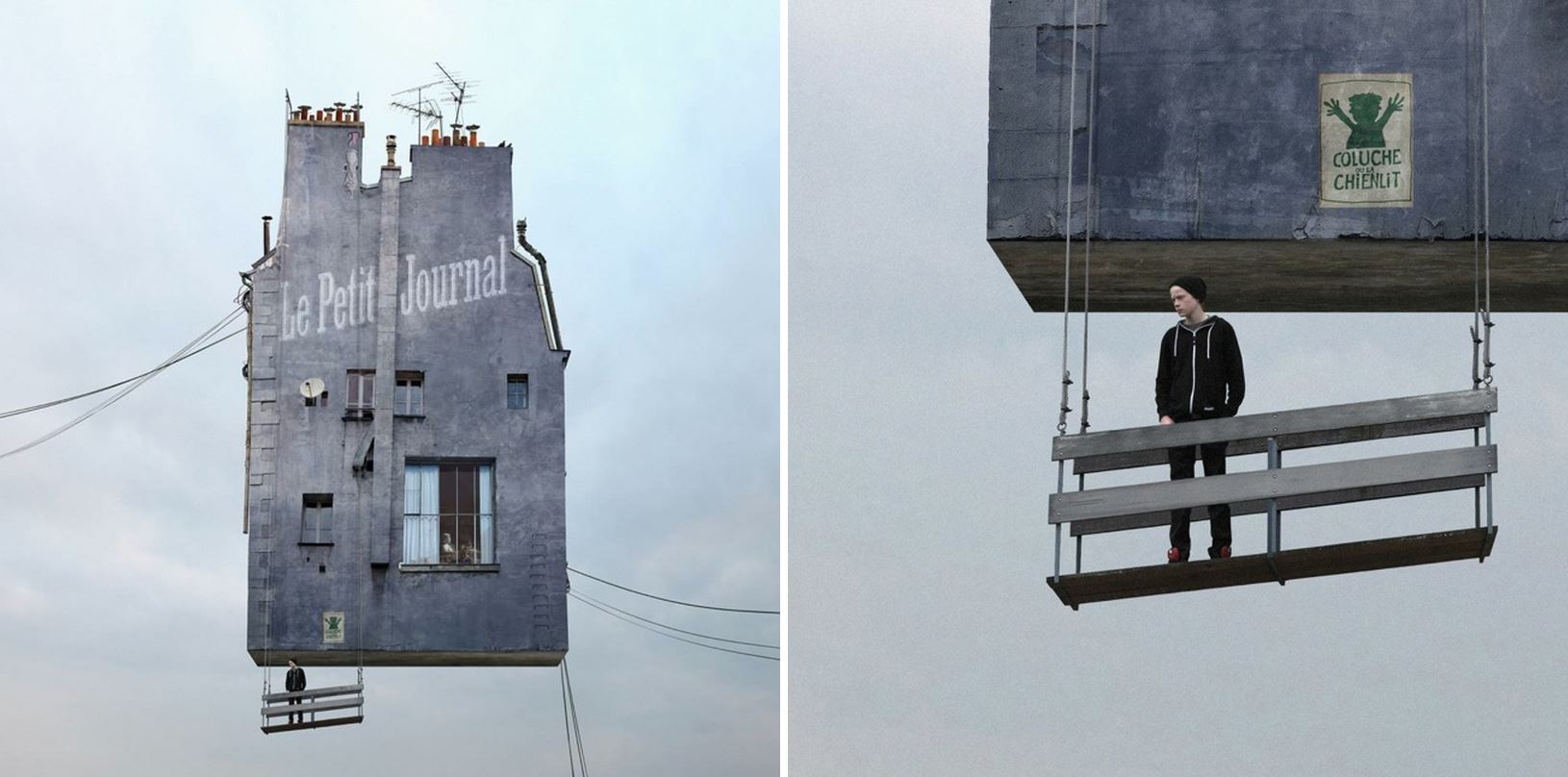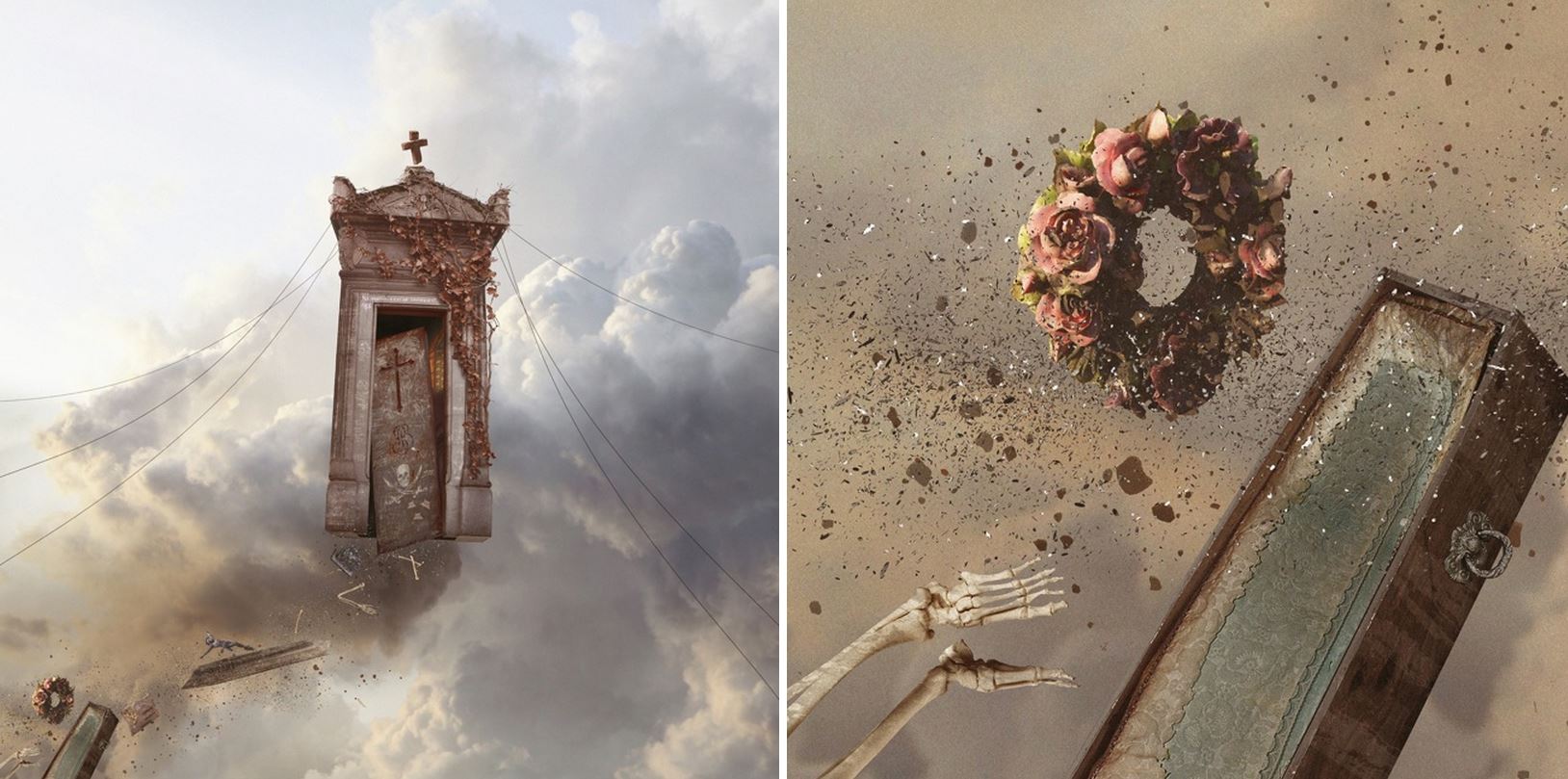 "The images of the artist seize an unexpected levitation: held to the ground by unseen hands, like so many balloons used by the boy, these old buildings floating in the sky, sliding on the surface, they reveal to us their hidden beauty."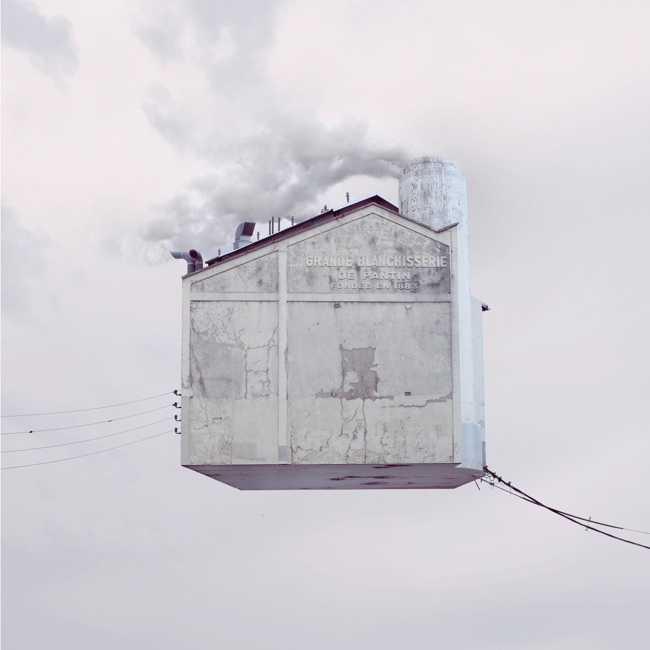 "Some houses are adorned with drying laundry or flower pots, outweigh other brands and shops fleeing the flames of a fire."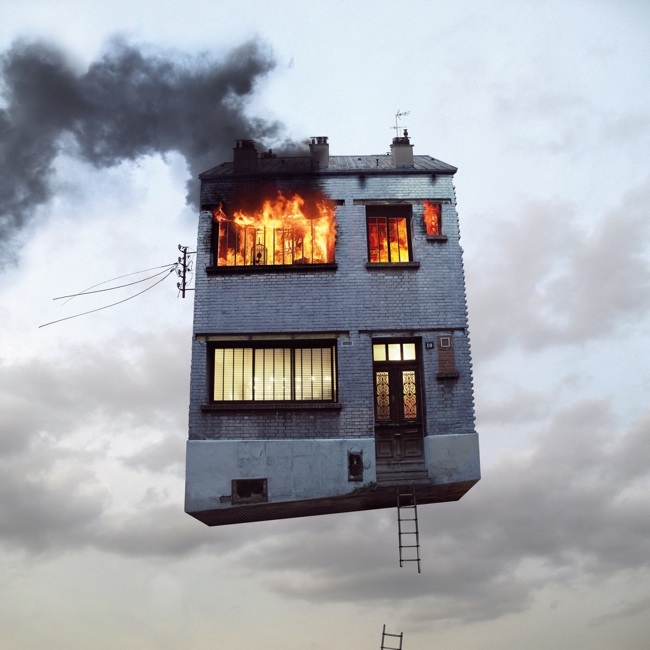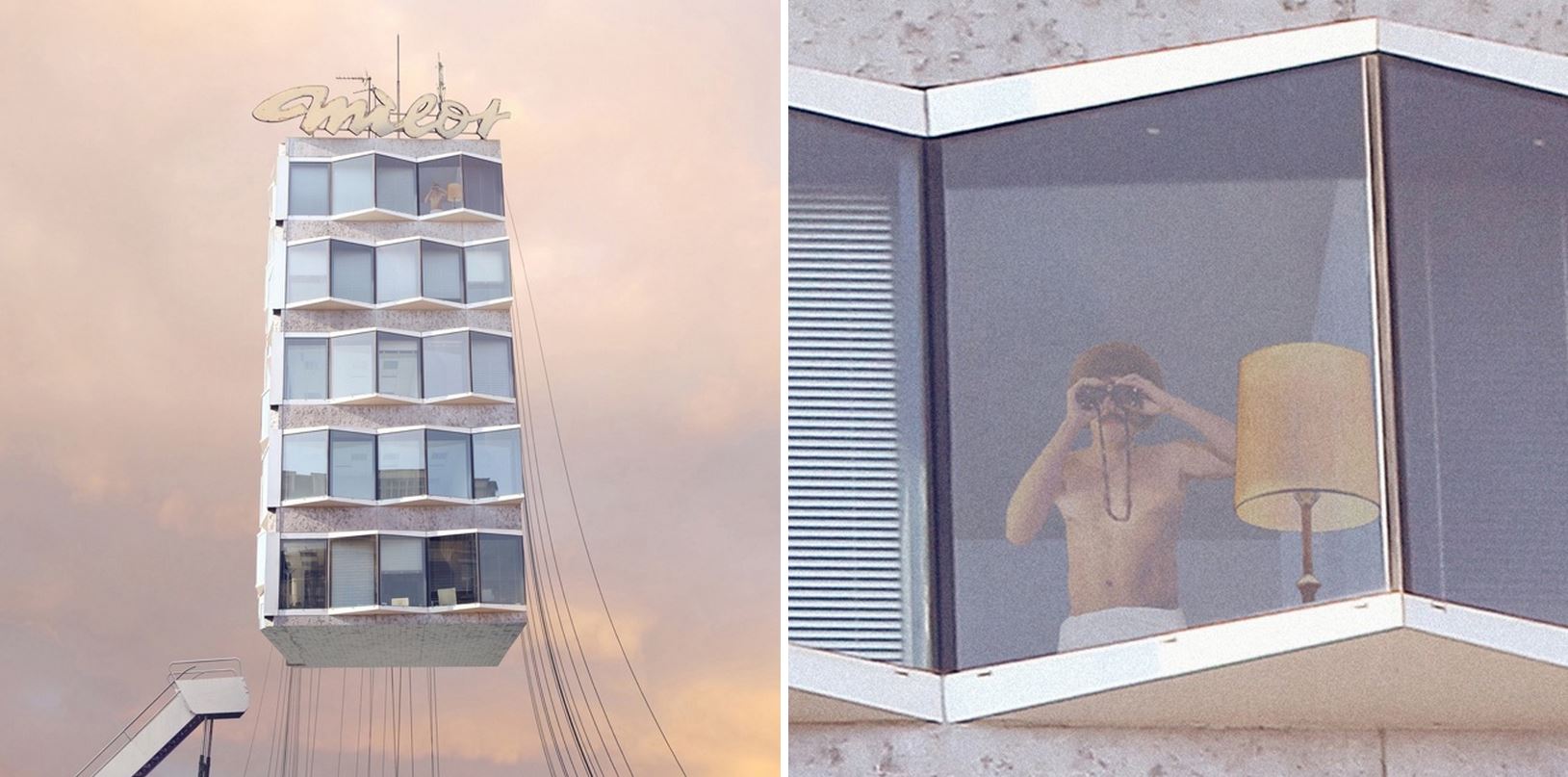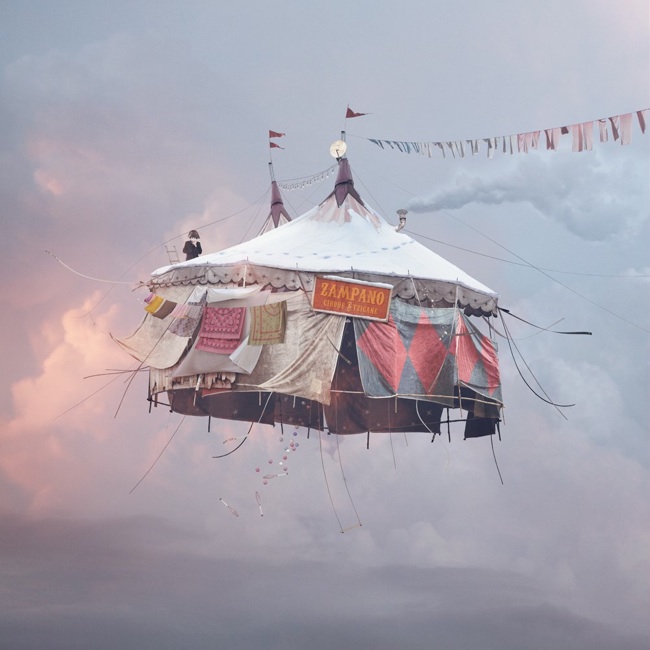 "All seem to find a second life."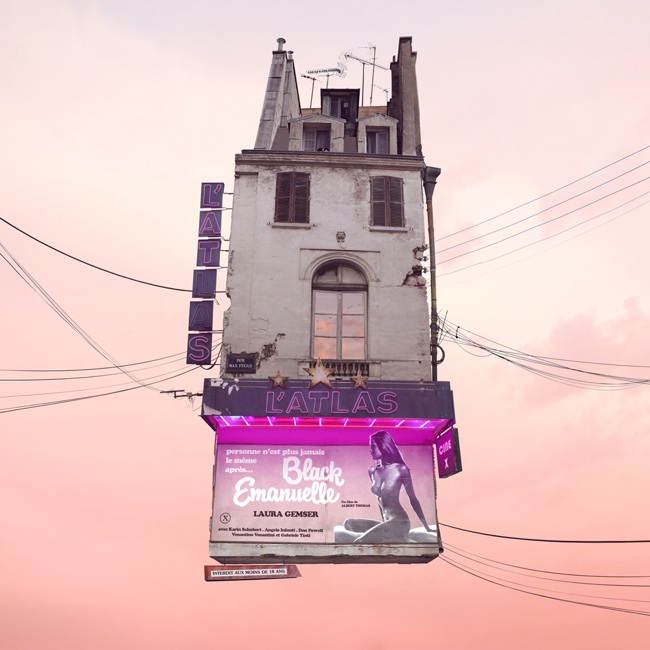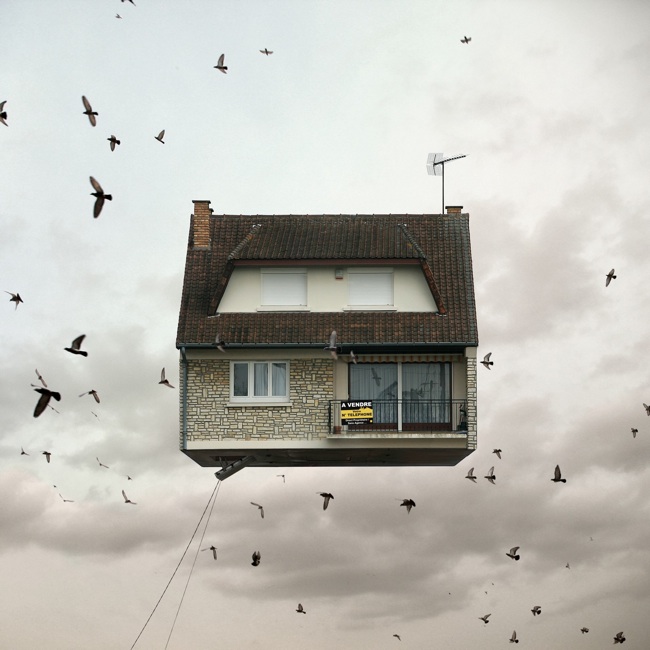 "Uprooted from their hometown, they go to new heights."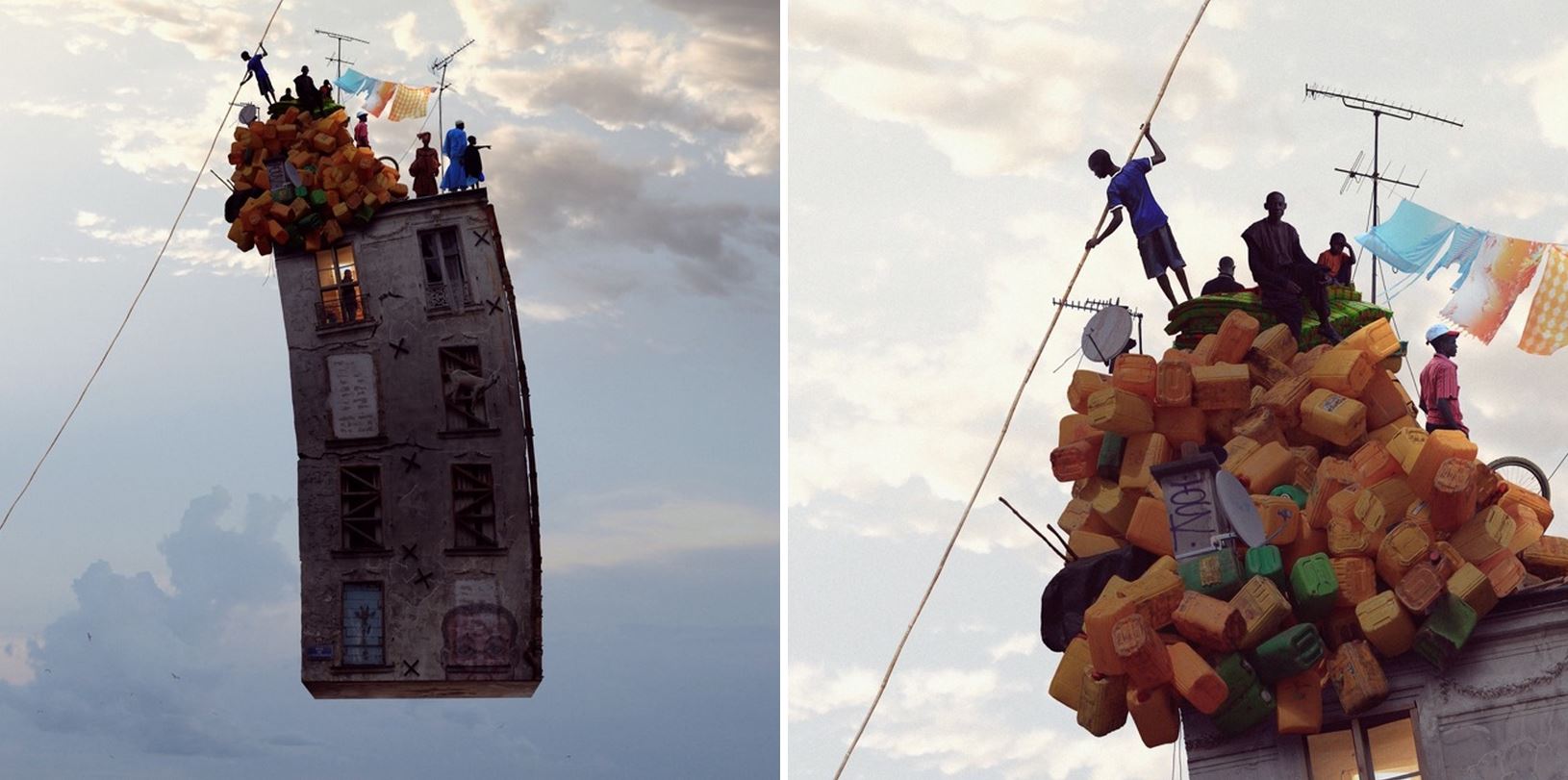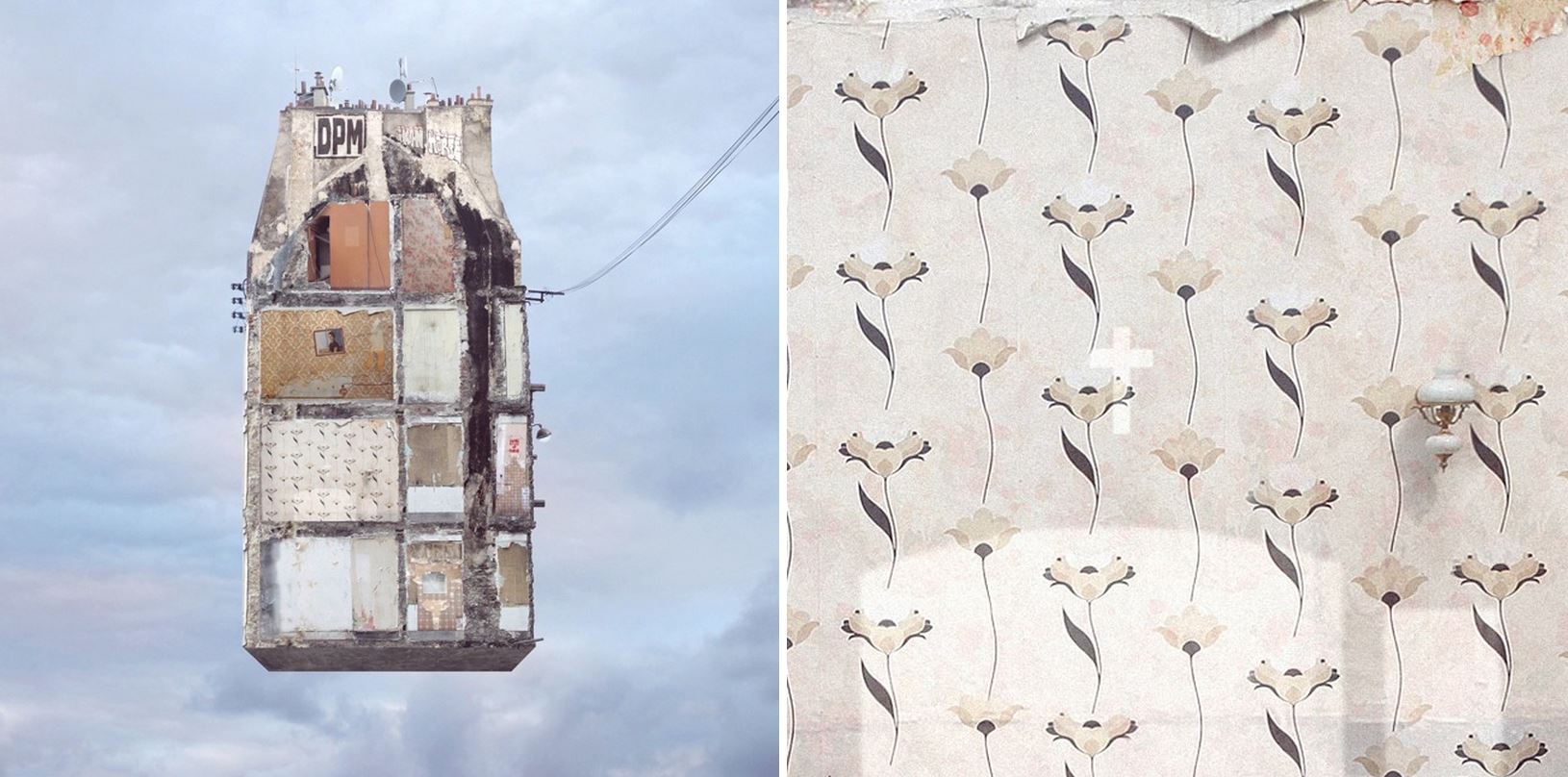 "It's a true invitation to travel and metaphor for the transience of the world, Flying Houses plunges us into a dreamlike and changing world full of gaiety and humor."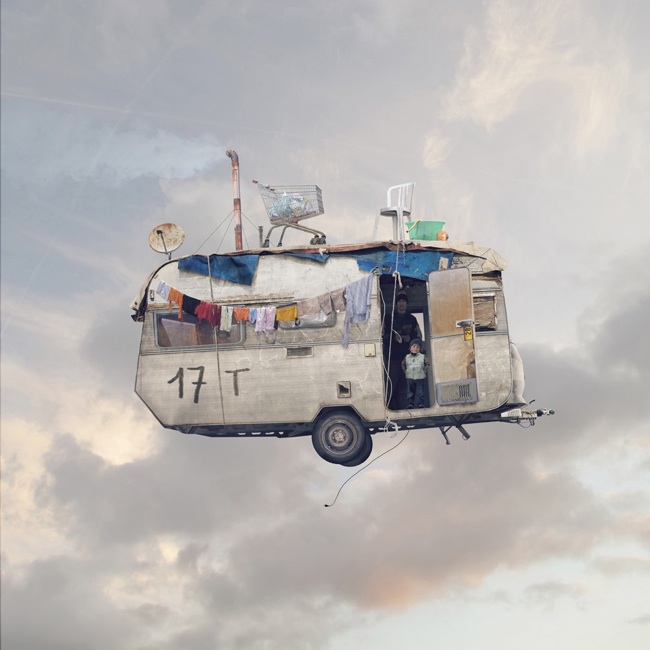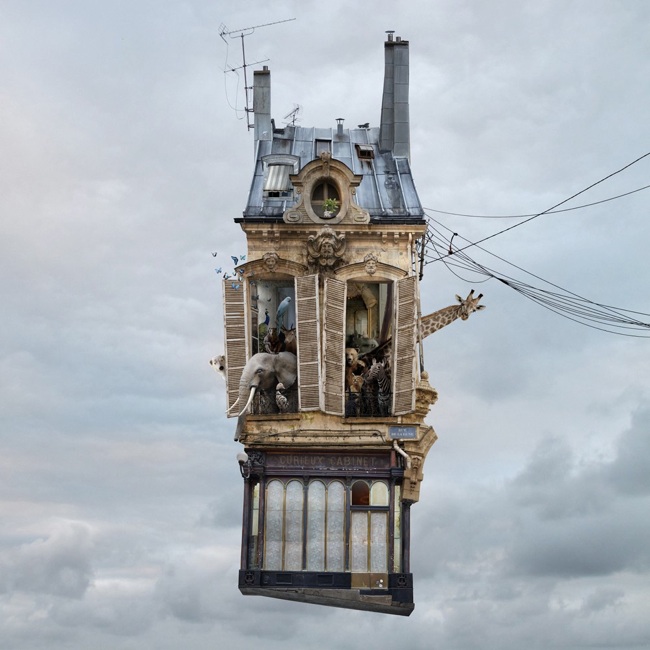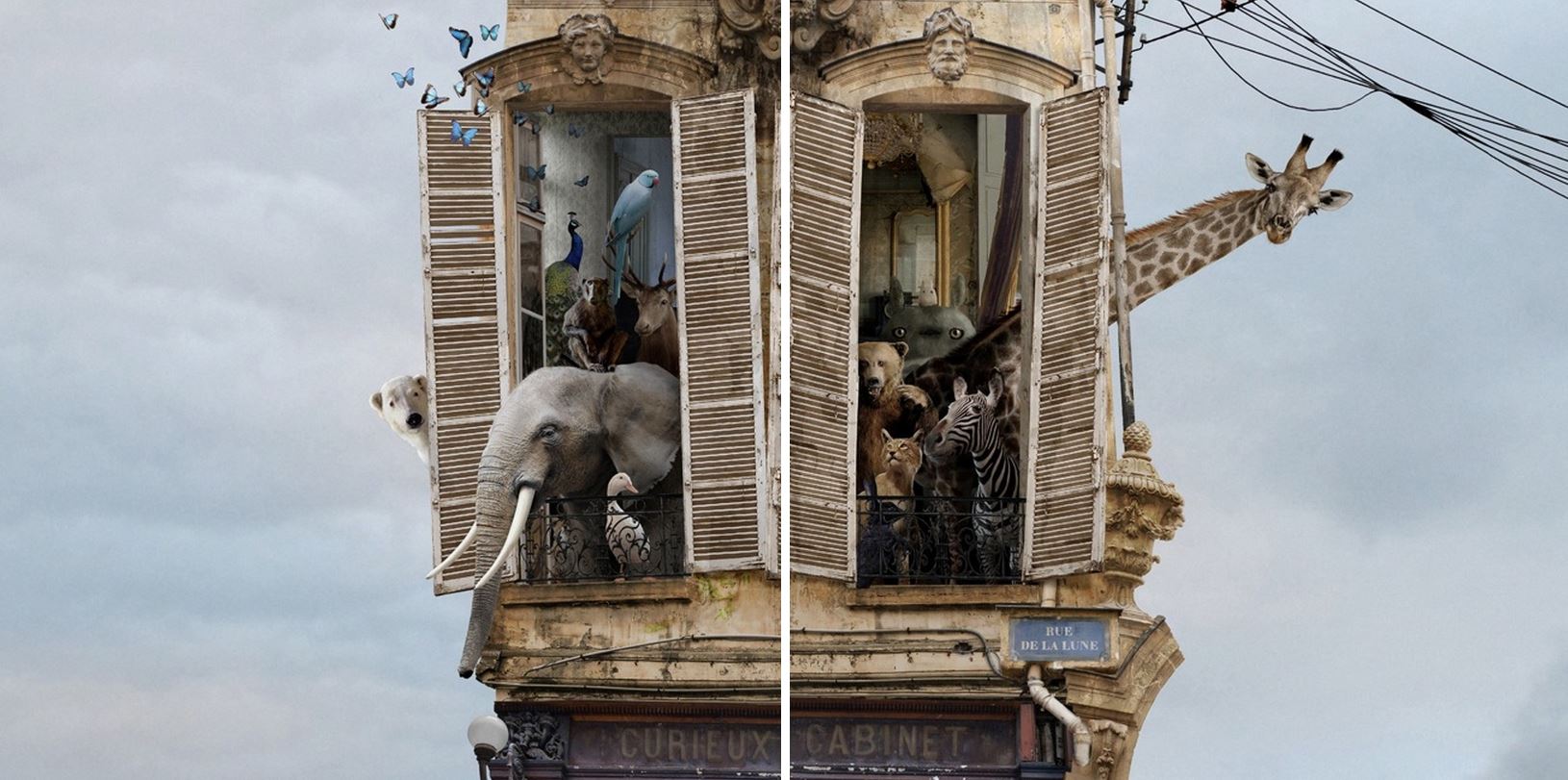 Share these incredible photos with your friends.