How many times have you wanted to get out of your own life? Live a different reality, if only for a few minutes?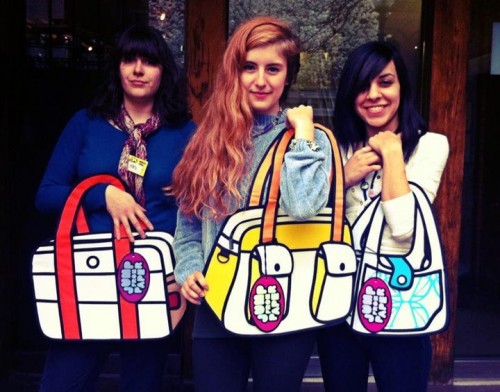 The bags by Jump From Paper are a great play on imagination. The two-dimensional design really makes you take a second look and question if what you just saw was real.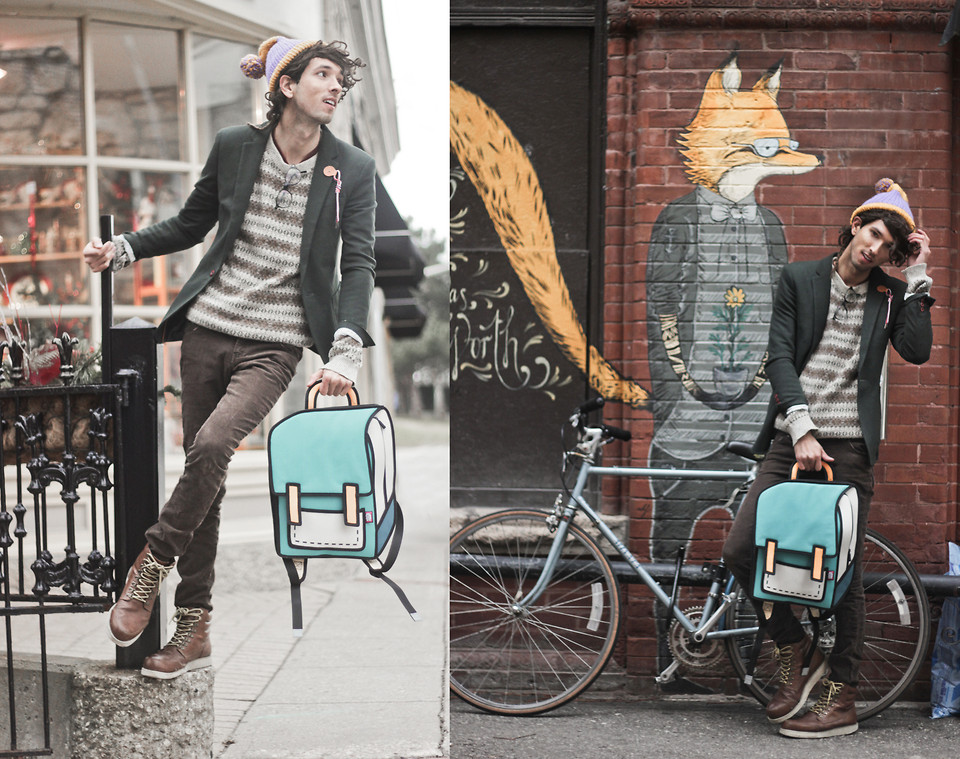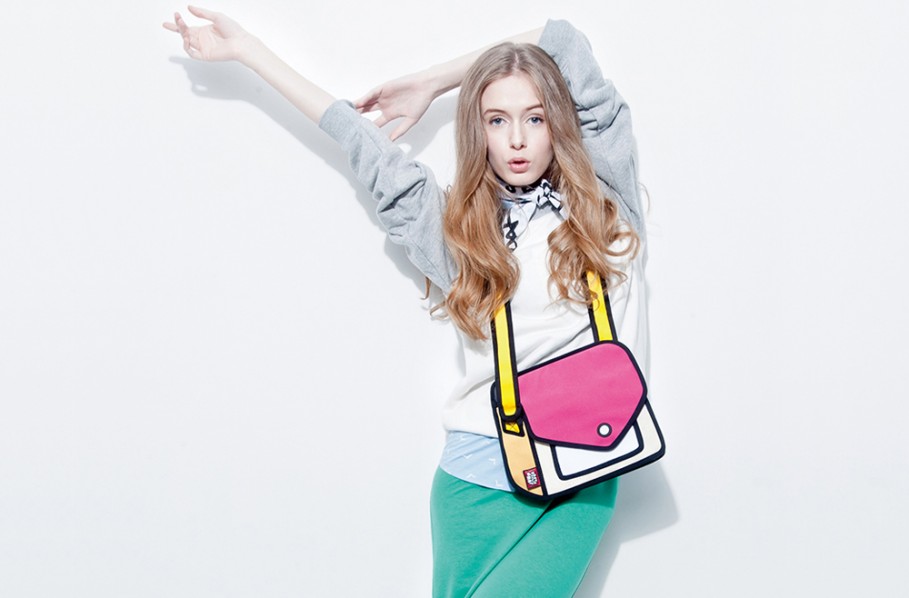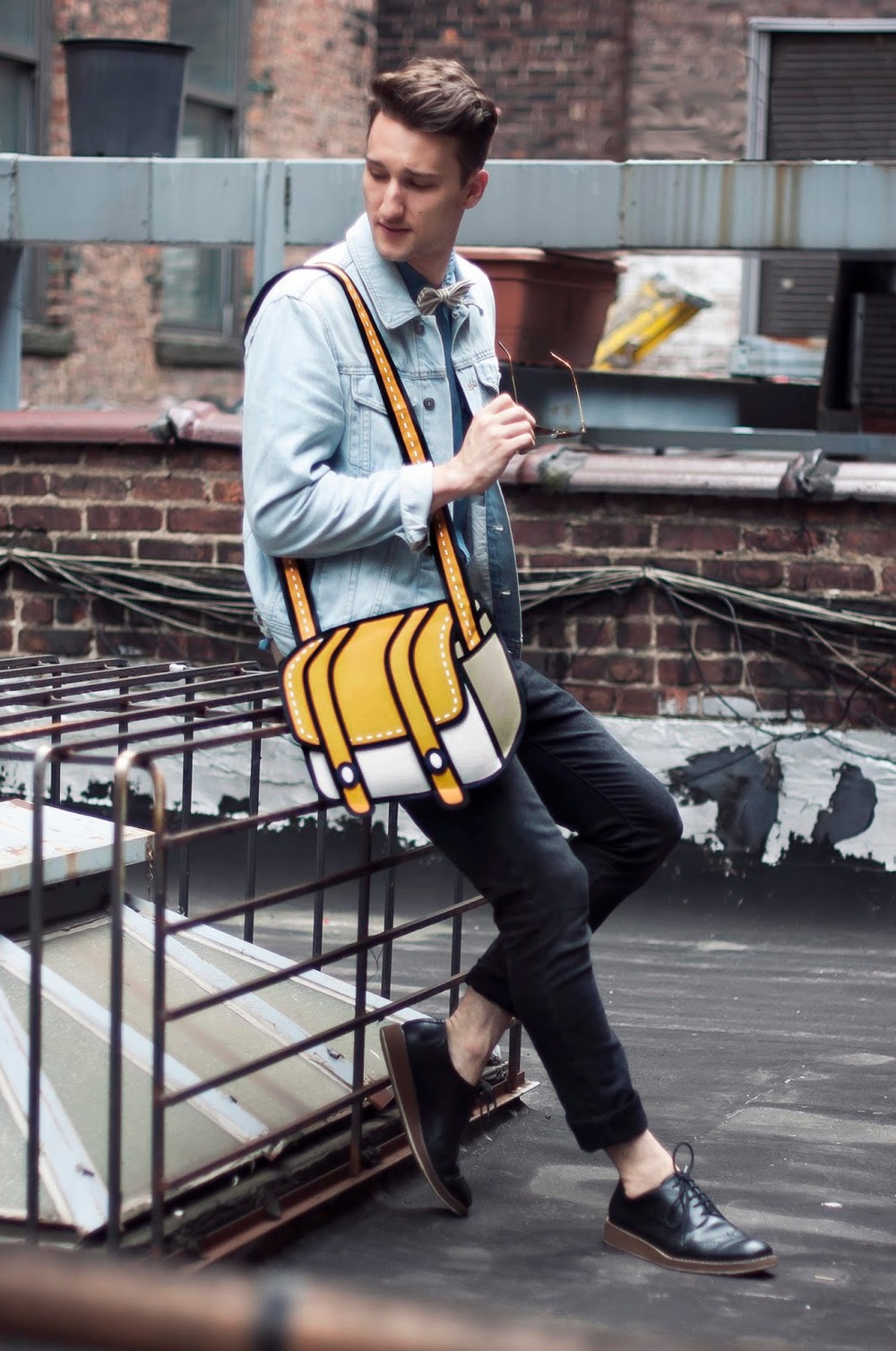 At first look, these photos look as though the bags have been photoshopped into them. They are in fact 100 percent real and exist as you see them in the fashion flesh.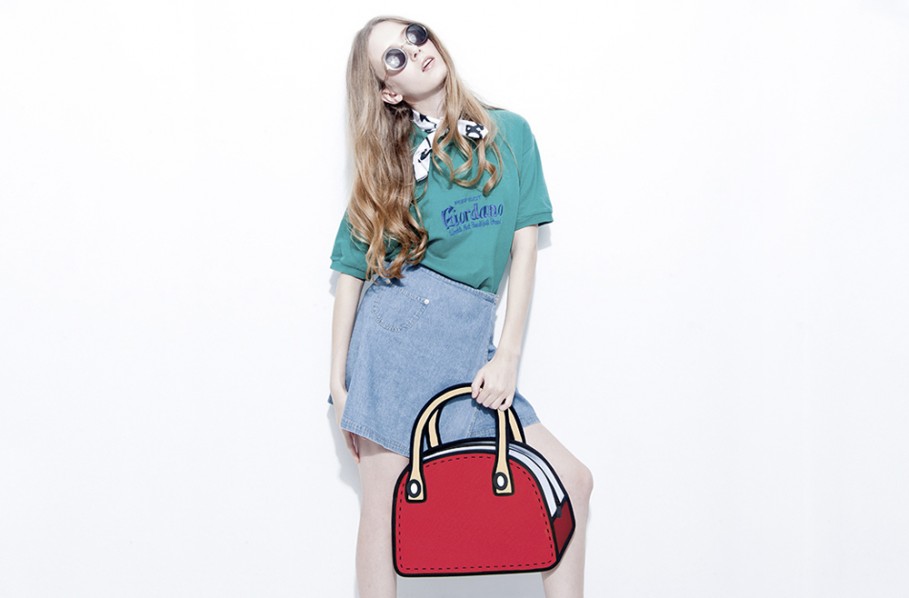 The quirky bags created created by Taipei-based design duo, Rika Lin and Chay Su, are designed to look like bold, colourful 2D drawings that have come to life. And they really do!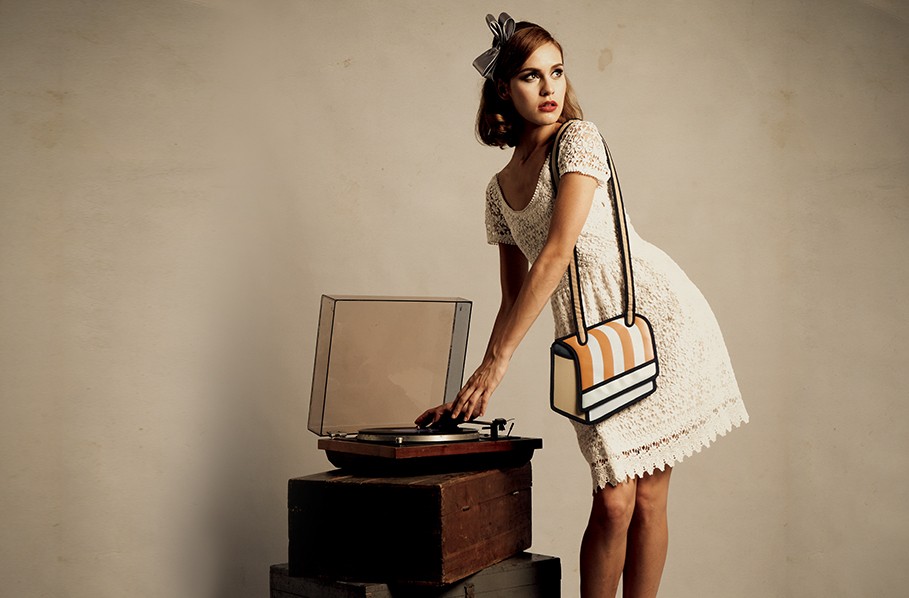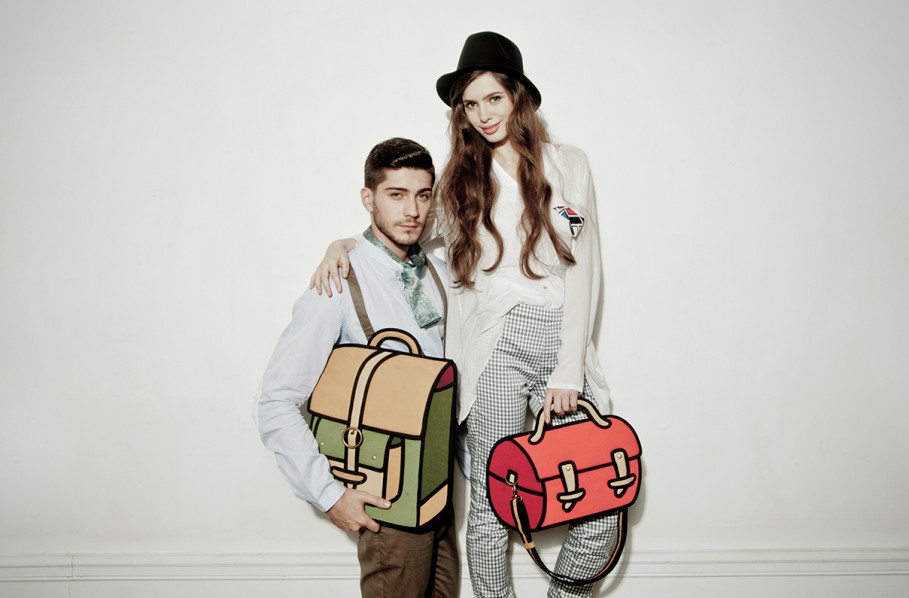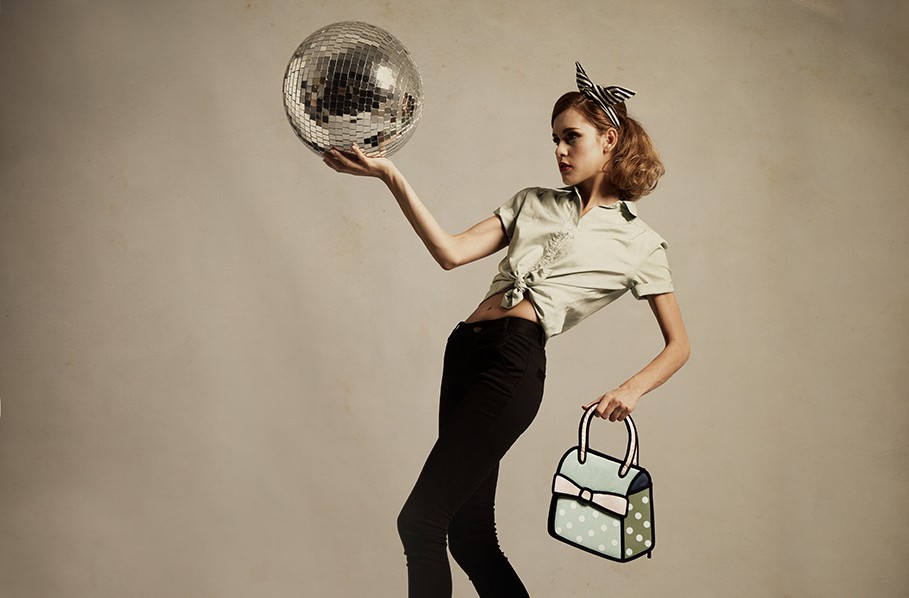 This cool idea came to the designers one afternoon when the friends were sketching their dream designer bag.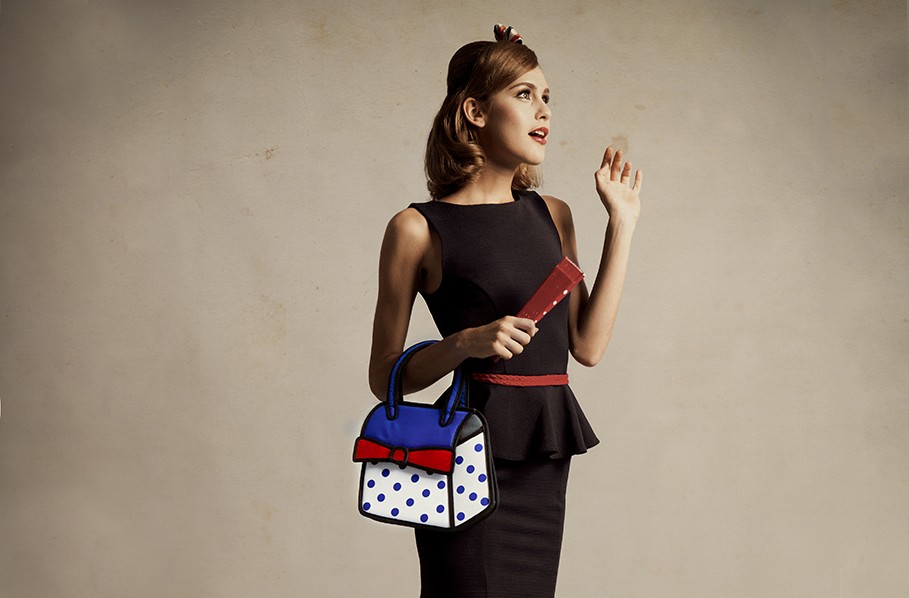 They thought how amazing it would be if a two-dimensional hand-drawn illustration could come to life as a real bag so they then set off exploring the possibilities.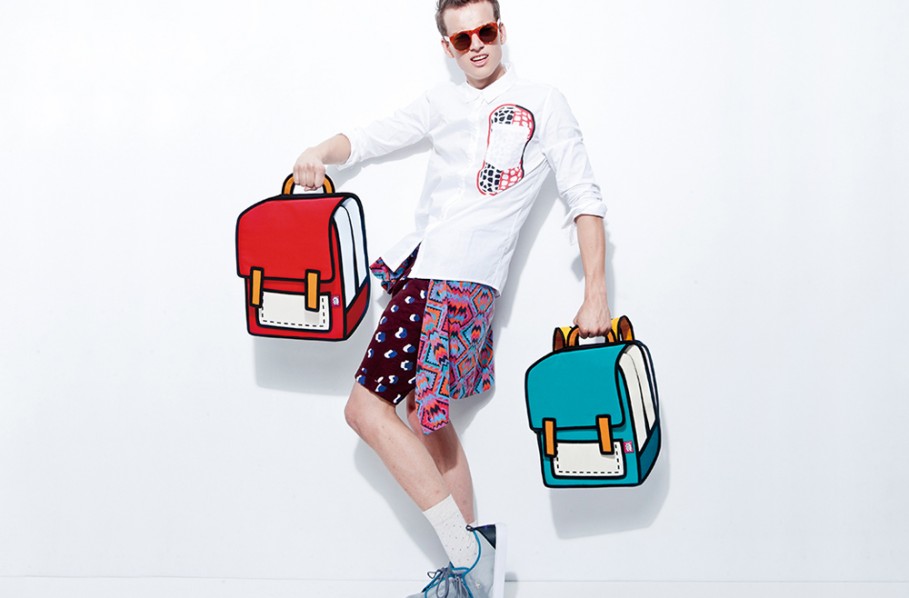 'We love to confuse people, but more so, we love to see them burst out into laughter once they realize these are real bags.' said Chay and Rika, who aim to take fashion outside the proverbial box.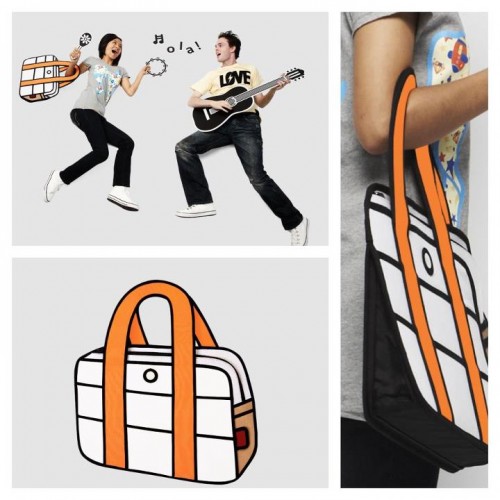 There's no doubt wandering down the street with one of these will make people do a double take.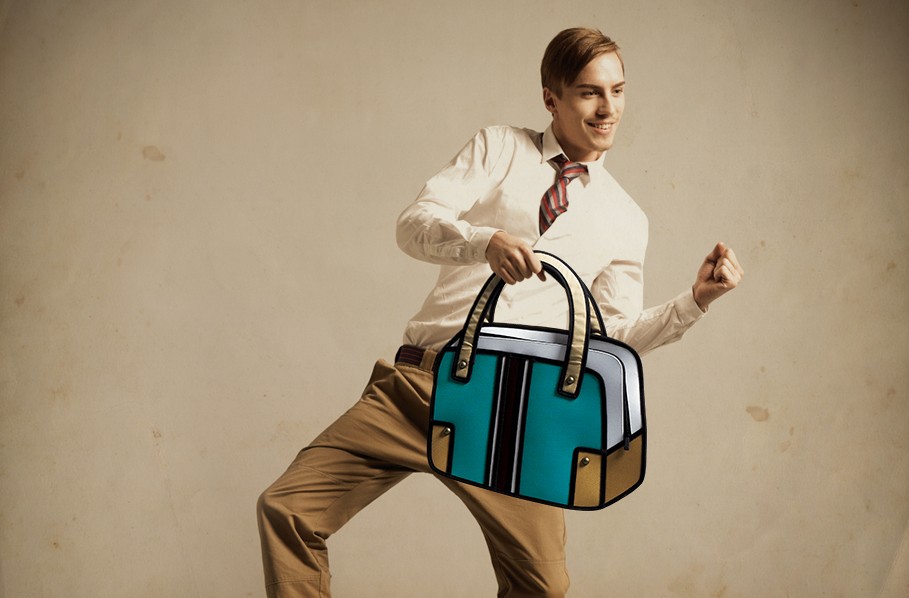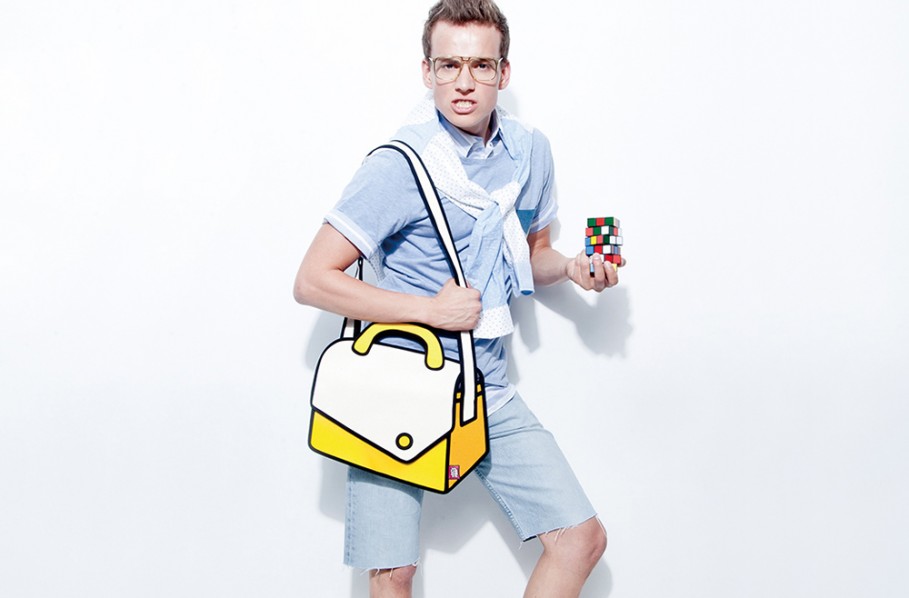 And despite the flat appearance, each bag has a large interior to save many belongings, including a laptop.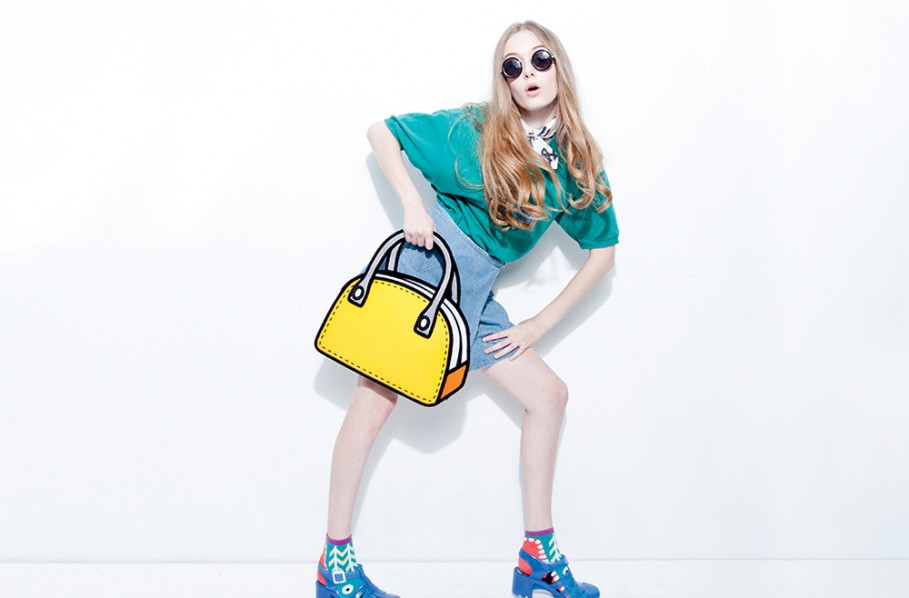 I have never been a bag person. But after seeing these bags, I so want one! Share this story with your friends whom you think would appreciate these bags.