McDonald's is well-known for localizing their menu based on the food and taste preferences of the country they're in. Because of this, many countries have unique and sometimes quirky items on their menus that you won't find in your neighborhood Golden Arches.
Here are the craziest McDonald's items found around the world. Not surprisingly, Japan totally owns it when it comes to the most bizarre burgers.
Chew on these, and don't forget to share this story with your friends!
Sakura Teritama (Japan)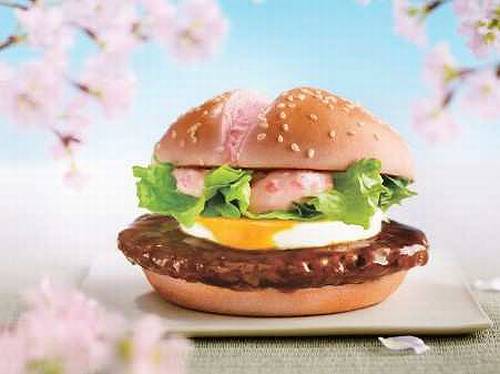 To celebrate the appearance of the cherry blossoms, McDonald's is launching a spring-inspired burger in Japan. Officially called "Sakura Teritama," the burger is filled with a fried egg, ginger teriyaki pork patty, lettuce and sakura daikon radish mayonnaise sauce. Oh, and don't forget the pink-colored bun!
Wash this down with a Sakura Cherry soda, which will be released together with the sakura burger.
Bagel Burger (France)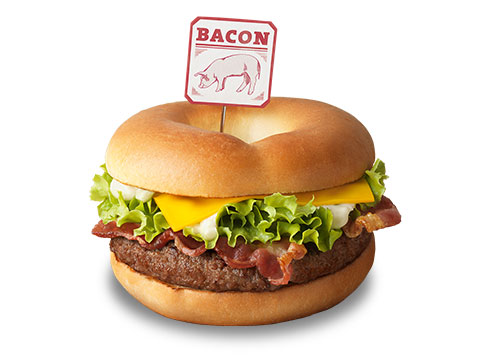 McDonald's France is rolling out a new line of burgers with bagels for buns. Bagel burgers come with lettuce, a creamy sauce and feature three varieties: Emmental cheese, red onion and bacon.
McFalafel (Israel)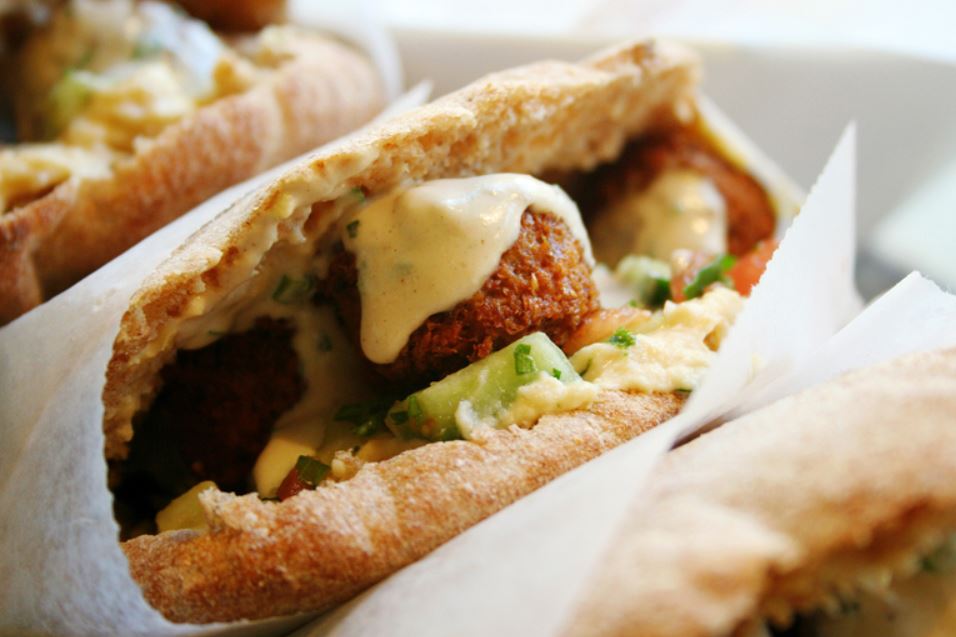 The McFalafel was sold in Israel either inside Iraqi pita bread with tahini and chopped salad, in a box containing three to five pieces with tahini, or as a meal with fries or green salad and a drink.
Cheese Katsu Burger (Japan)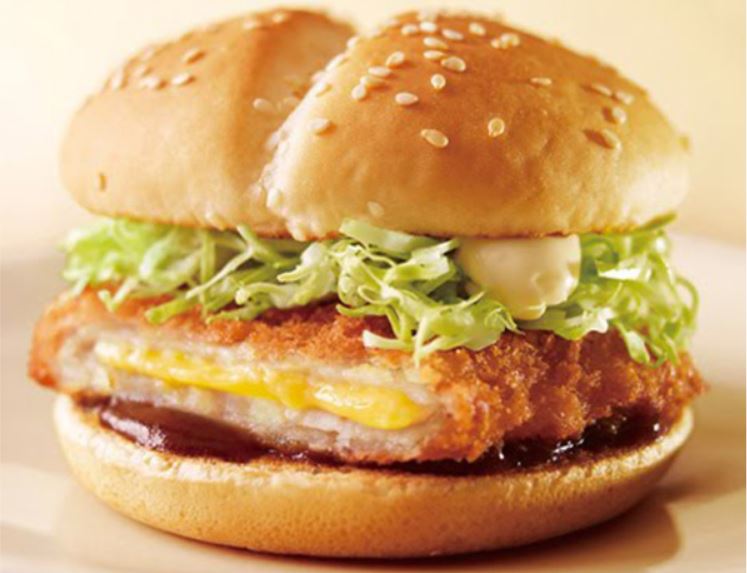 Akin to the likes of a Cordon Bleu, the Cheese Katsu Burger contains a deep-fried pork patty stuffed with cheese, topped with cabbage, and oozing with sweet and sour tonkatsu sauce.
Wasabi Filet-O-Fish (Singapore)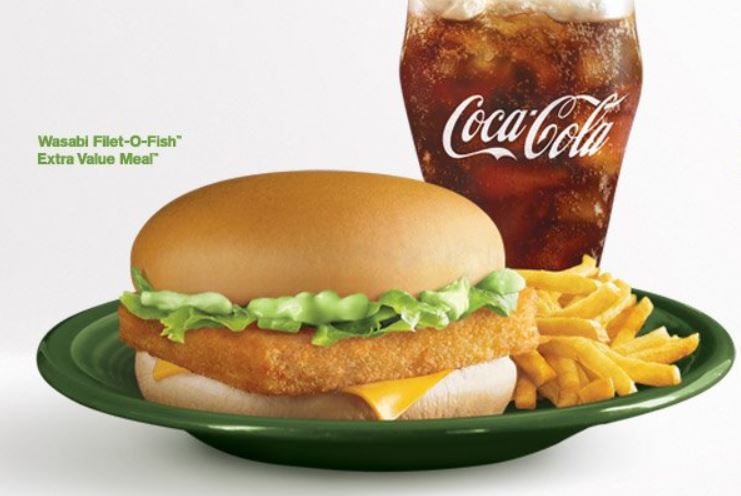 Sold in McDonald's Singapore, the Wasabi Filet-O-Fish comprises soft steamed bun and a special wasabi sauce that packs a punch.
Veg Supreme McMuffin (India)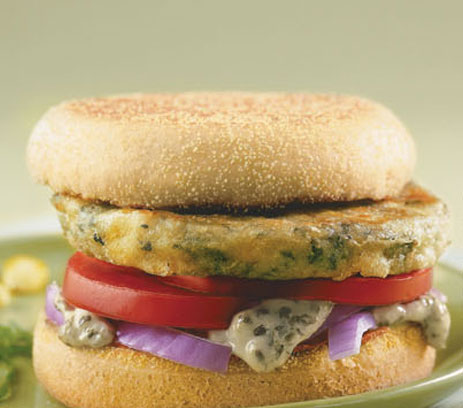 Grilled veggie patty, with soft mushy spinach at the core along with tender corn, uniquely baked to have a crisp exterior and a soft & tender interior. Additionally spiced up with tangy mint mayonnaise, tomatoes and onions to give you not just a good morning, but a SUPREME morning!
Quarter Pounder Jewelry Series (Japan)
This "jewelry" series is, I'm guessing, supposed to make the burgers seem more valuable. Sold in Japan at around $10 each, the Quarter Pounder Jewelry Series contains the 3 most expensive McDonald's burgers in the world. Although consumers had to pay more, the special creations were presented in luxury packaging that presented the Quarter Pounders as valuable jewels.
The flavors are: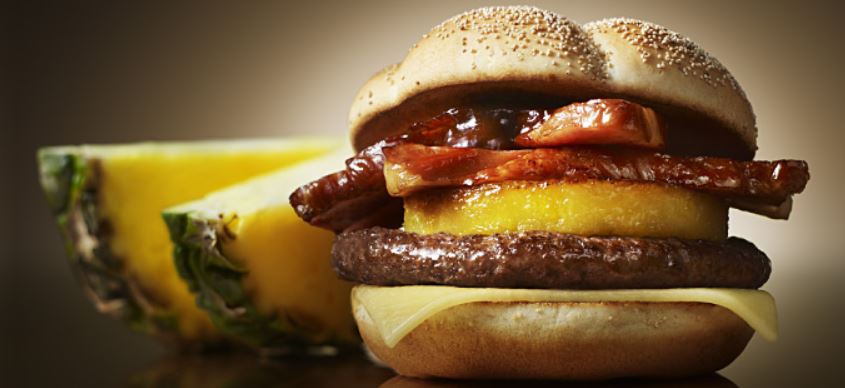 Gold Ring: Pineapple, thick cut bacon, quarter pound patty, Monterey Jack cheese,, BBQ sauce, and 10 different spices.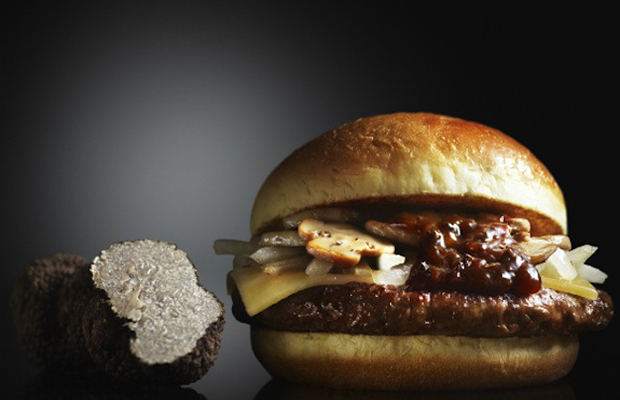 Black Diamond: Truffle sauce, quarter pound patty, grilled mushrooms, and melted cheese.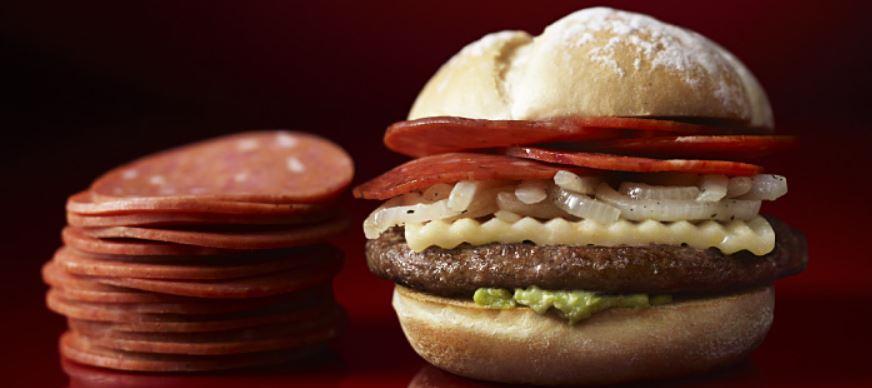 Ruby Spark: 5 slices of chorizo, avocado, quarter pound patty, pepper jack cheese.
Mighty Angus (Australia)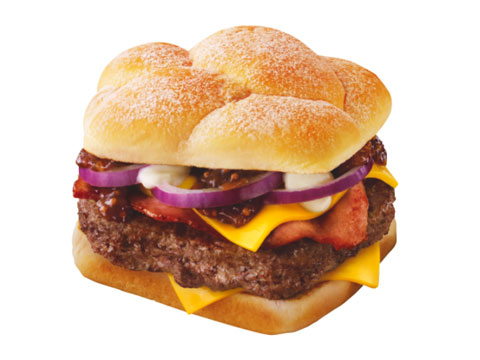 Mighty Angus is a burger consisting of an Angus beef patty with cured bacon, red onion, cheese, onion relish, mayonnaise and served on a sourdough bun.
McRice Burger (Taiwan, Singapore & the Philippines)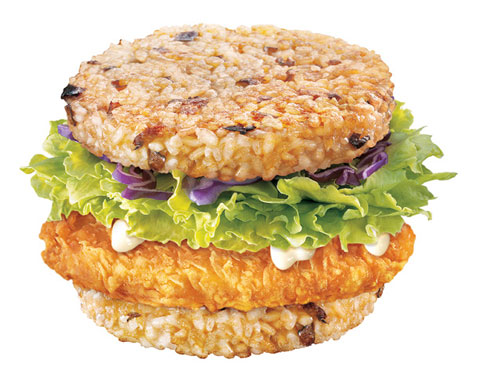 The McRice is just like a regular burger, except instead of buns, it has toasted rice cakes.
Mega Tomago (Japan)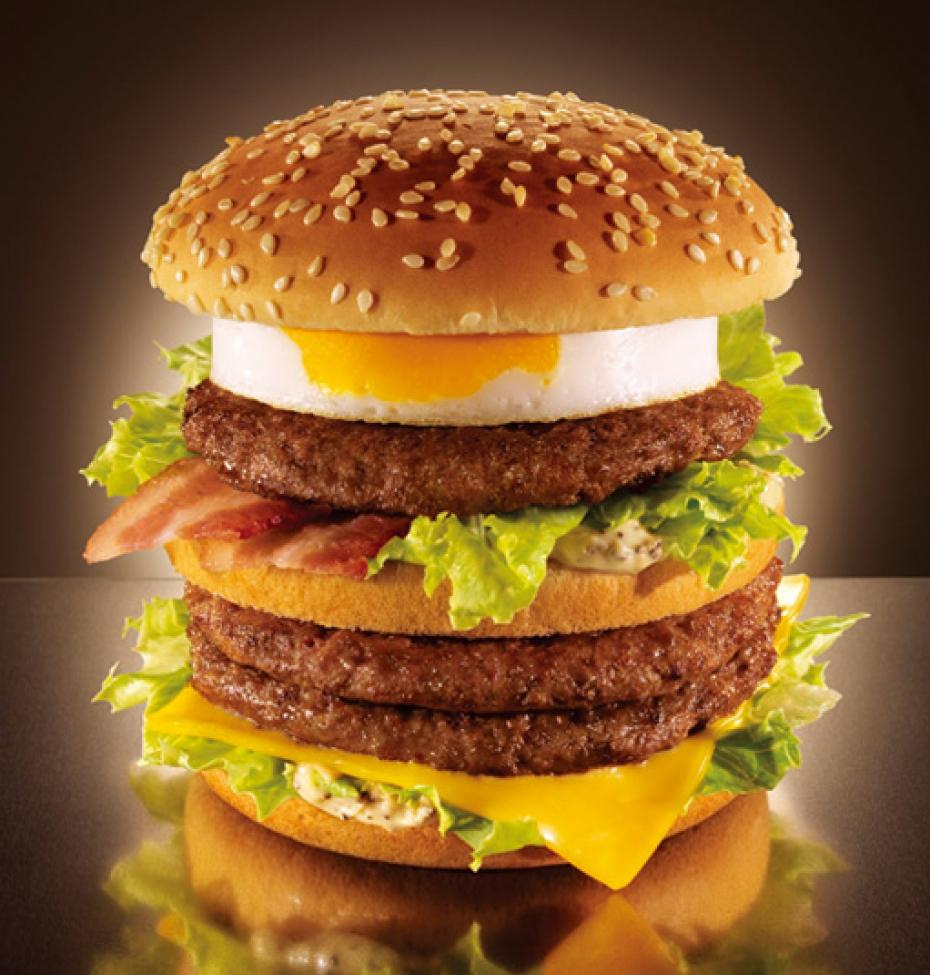 The Mega Tomago is essentially a classic Double Big Mac but with three beef patties, one Egg McMuffin-style egg and two slices of bacon.
Gracoro Burgers (Japan)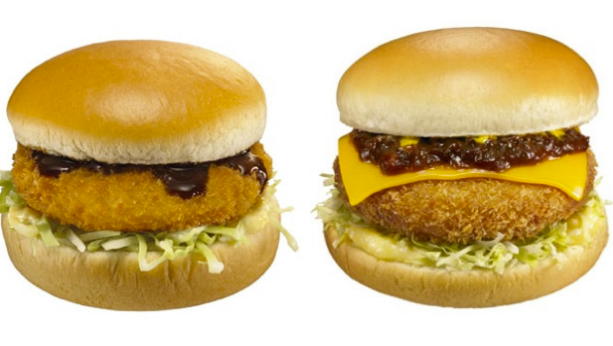 The Gracoro burgers are Japan's take on the croquette. The fried potato patties are teamed with shredded cabbage and Teriyaki sauce.
German Sausage Chicken Burger (Japan)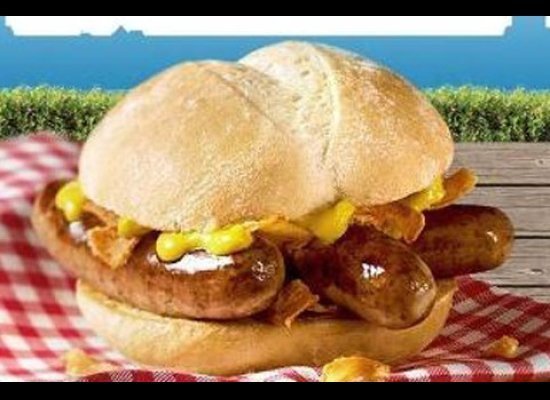 A more sophisticated option: fried chicken thigh patty with a slice of grilled pork sausage sandwiched with some cheese, sauerkraut, and whisper of mustard.
McAloo Tikki (India)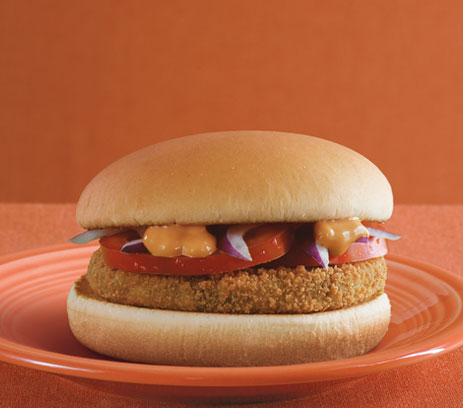 Crafted specially for India, McAloo Tikki™ continues to woo Indian hearts. A combination of a potato and peas patty with special Indian spices coated with breadcrumbs, served with sweet tomato mayo, fresh onions, tomatoes in a regular bun.
Croque McDo (Belgium & France)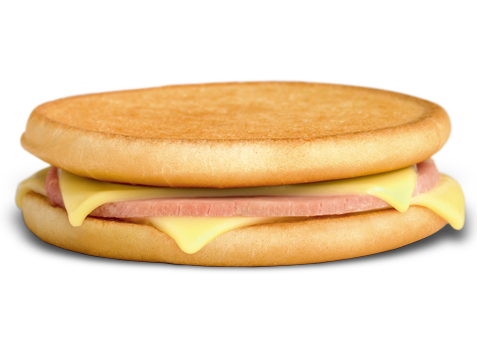 The "Croque McDo" consists of 2 melted slices of Emmental cheese and a slice of ham toasted between 2 hamburger bun.
McLobster (New England & the Canadian Maritimes)
With hot dog bun as the bed, this intriguing sandwich is pretty much two scoops of Atlantic lobster meat shoved in a hot dog bun with "McLobster sauce" and shredded lettuce. The sandwich costs $5.99 ($7.99 for the meal). Some say that it tastes pretty good!
Prosperity Burger (China, Malaysia & Singapore)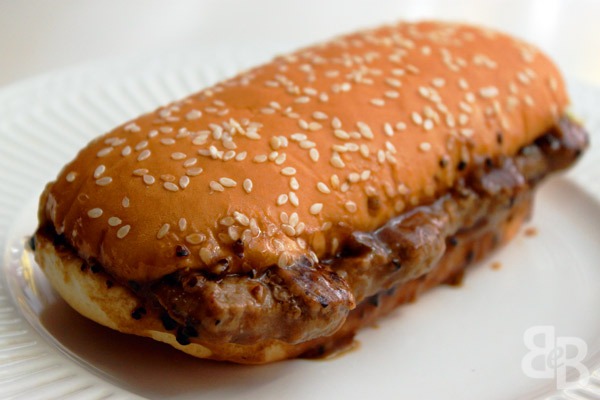 During Chinese New Year, the Prosperity Burger sweeps through many McDonald's restaurants in Asia. It consists of two beef patties coated in a spicy black pepper sauce and topped with diced onions, and is sold with curly twister fries. In Singapore, chicken patties are sold as well.
Carbonara Chicken (Japan)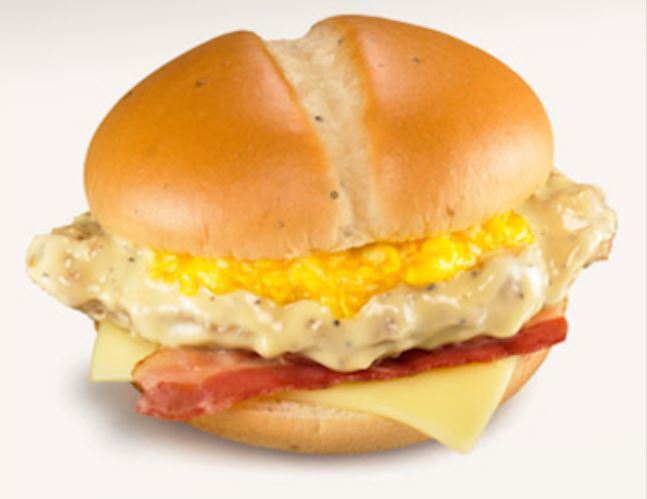 Here's some chicken breast dipped in a white cream sauce with scrambled eggs, mozzarella and bacon. Such an unhealthy way to consume lean meat, don't you think?
Chicken Maharaja Mac (India)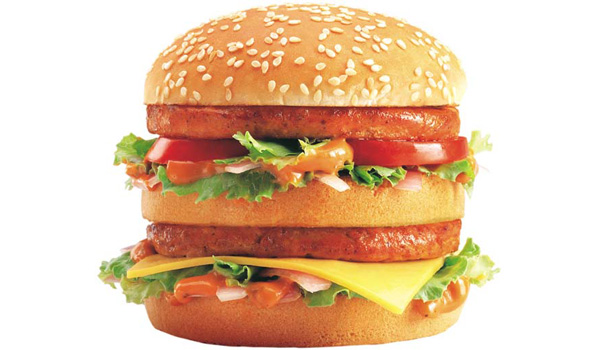 Since Hindu dietary law prohibits the consumption of beef, India McDonald's gave the classic Big Mac two chicken patties and called it the Maharaja Mac.
Chicken Maharaja Mac has two grilled chicken patties with a smoke-flavored mayonnaise, fresh onions, tomatoes, processed cheddar cheese in a toasted sesame seeded bun. Also available with lamb.
Veggie Burger (United Arab Emirates)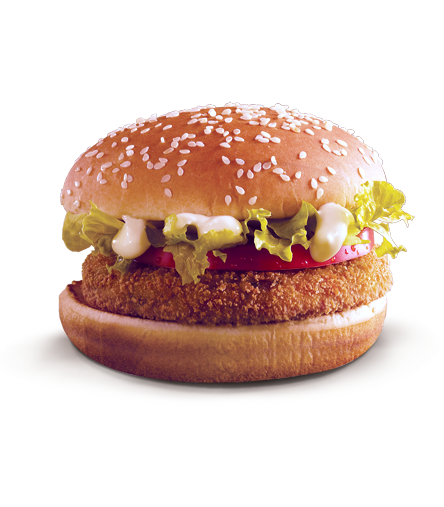 If you like veggies, you're going to love this sandwich. A crisp veggie patty, sprinkled with shredded lettuce, juicy tomato and mayo.
Bulgogi Burger (South Korea)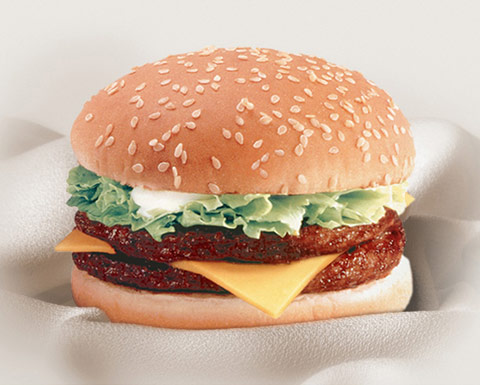 In South Korea, this has pork patty in bulgogi marinade.
Cheese Fondue Chicken (Japan)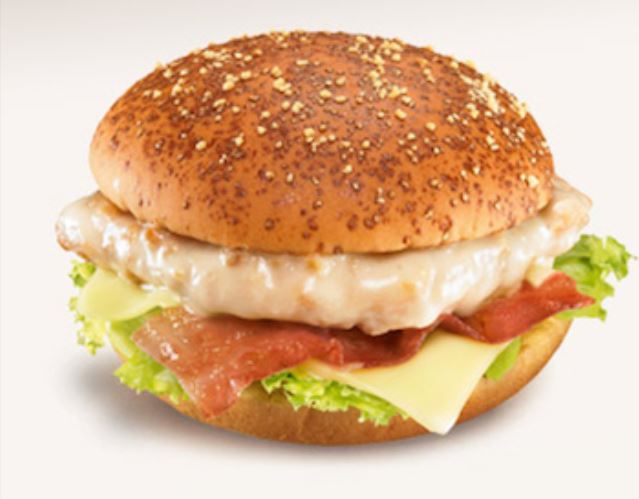 Chicken breast dipped in a rich cheese sauce, with bacon, lettuce, and guess what? More cheese.
Wine (Argentina)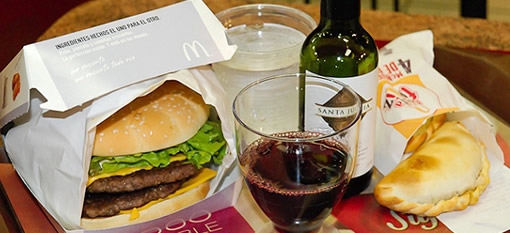 Never thought we'd ever, ever say this, but McDonald's serves wine. The bottle is only available as part of a value meal in the Argentine wine capital of Mendoza.
Billed as the "Sabores Mendocinos" menu, the meal includes a double-patty burger of Angus beef, two meat empanadas, and a 187mL glass bottle of local Malbec produced by Bodega Santa Julia. Want to sample it? "Sabores Mendocinos" will cost you 47.00 Argentinean pesos, or $10.80 USD.
Texas Burger (Japan)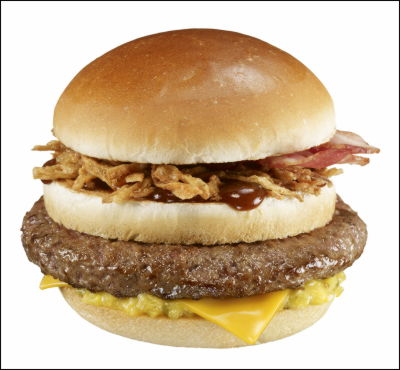 The Big America campaign by McDonald's Japan rolled out a series of American-themed burgers, starting with the Texas Burger. This manly meal features old-fashioned grainy mustard-relish, tangy barbecue sauce, strips of bacon and crispy fried onions. Yee-haw!
Grand Canyon Burger (Japan)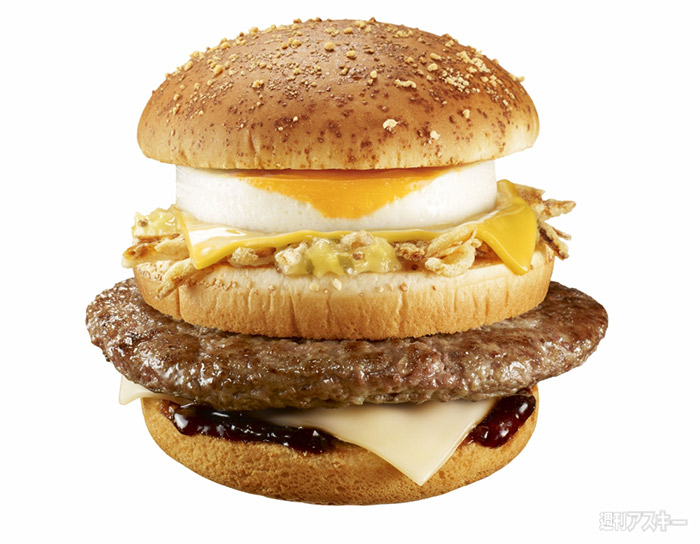 This thing has a beef patty with "steak filling," cooked egg, cheddar and mozzarella cheese, crispy onions, steak sauce (with soy and "smoked" flavors) and an extra middle bun.
New York Burger (Japan)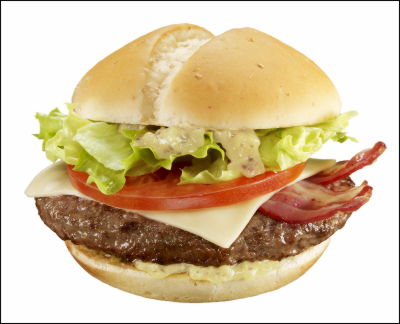 Meant to evoke the atmosphere of a midtown Manhattan street corner cafe, the New York burger is topped with Monterrey Jack cheese, rich tasty bacon, sliced tomato, lettuce and a grainy mustard sauce. That's one Big Apple bite!
Hawaiian Burger (Japan)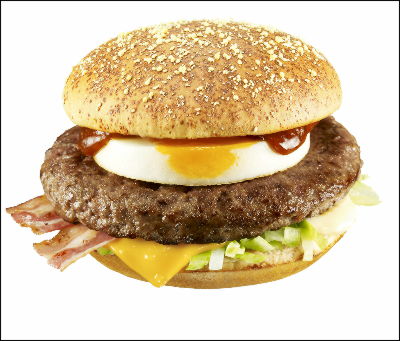 Curiously, the Hawaiian Burger does NOT include a pineapple ring or a slab of spam. Drawing visual and taste cues from the traditional Hawaiian "loco moco" (typically white rice topped with a hamburger patty, a fried egg and brown gravy), the Hawaiian Burger features special gravy, an Egg McMuffin-style fried egg and bacon strips on a bed of chopped lettuce and an American cheese slice. Surf's up!
Black & White Burgers (Hong Kong & Taiwan)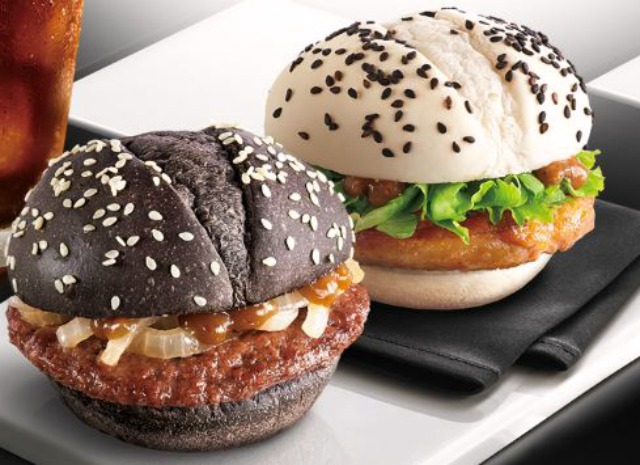 McDonald's launched these limited edition black and white burgers in Hong Kong and Taiwan. The black burger has squid ink colored and flavored buns, and is filled with mashed potatoes, truffle sauce, and two beef patties. The white burger is slightly tamer, featuring a plain bun topped with mushroom sauce, mashed potatoes, bacon and a fried chicken patty.
McBeer (Germany, France, Italy and various other locations throughout Europe)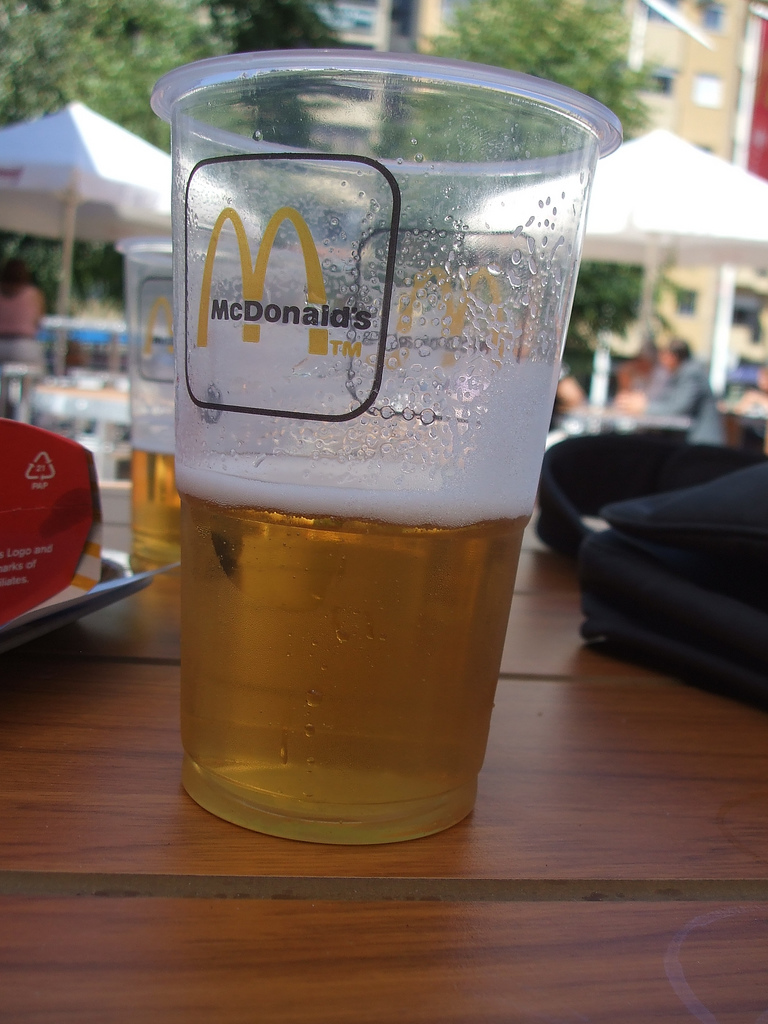 The McBeer. 'nuff said.
After reading this, you should know what to look out for when you drop by a McDonald's restaurant in a new country (and this is the one item you should NOT order at McDonald's).
Which among these are your favorites? Share this story with your friends!