From sushi served with diamonds and gold-leafed popcorn, wait until you see how much these decadent dishes cost.
1. Most Expensive Cupcake In The World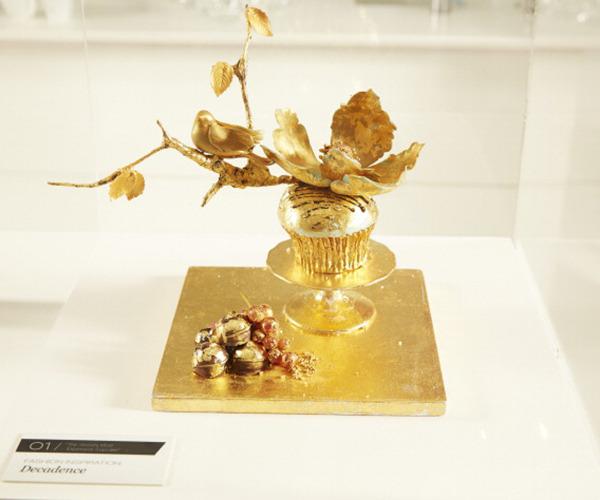 Made with Hawaiian AA tea, Chateau Yquem wine, Ritz escoffier and Charbonnel et Walker chocolates, this cupcake is easy on the eyes but not the wallet, priced at around $1,400!
2. Most Expensive Popcorn In The World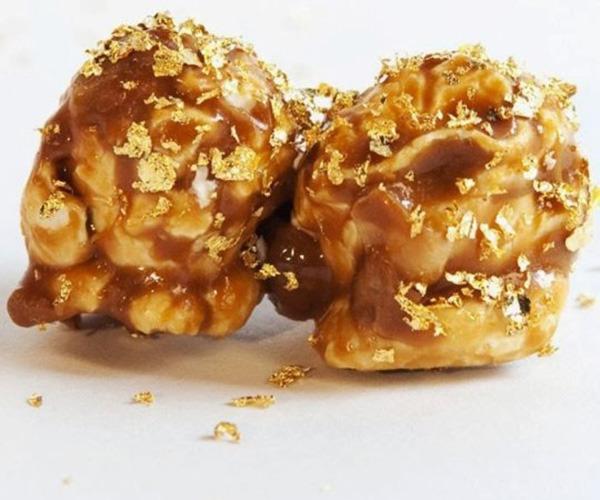 If you ever want to make a movie night extra fancy, look no further. Berco's Billion Dollar Popcorn contains real flakes of gold, and sells for $270 a bag!
3. Most Expensive Starbucks Beverage In The World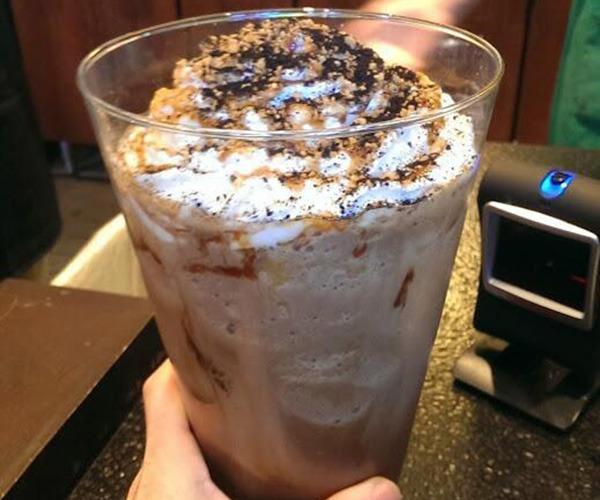 This Sexagintuple Vanilla Bean Mocha Frappuccino, was recently bought for $58, claiming the record for the world's most expensive Starbucks drink ever. The drink weighs 3.6 kgs and contains 60 shots of espresso.
4. Most Expensive Ice Cream Sundae In The World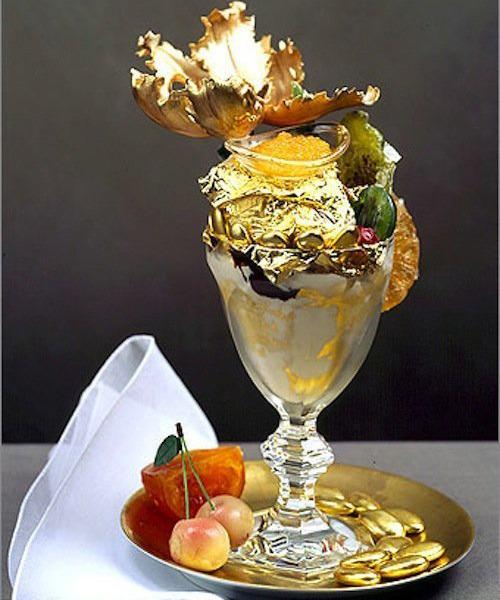 Found at Serendipity 3 in New York, the "Golden Opulence" sundae costs about $1,000 and contains edible leaf gold, the highest quality ice cream, candied fruit, and luxurious chocolate.
5. Most Expensive Hot Dog In The World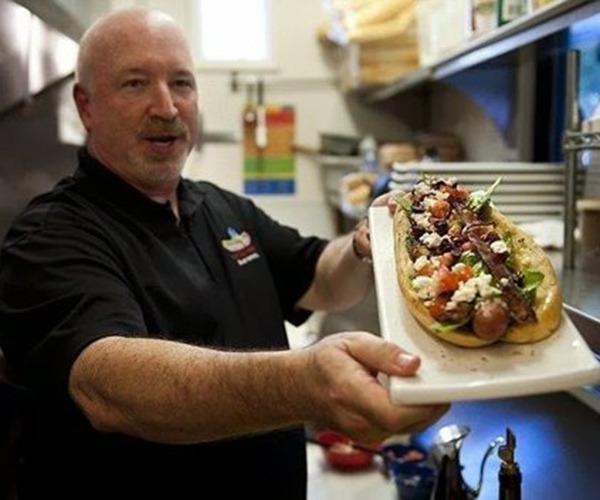 About as long as a baseball bat, the 230 FIFTH Dog is infused with cognac and topped with caviar and lobster. It sells for $2,494!
6. Most Expensive Beer In The World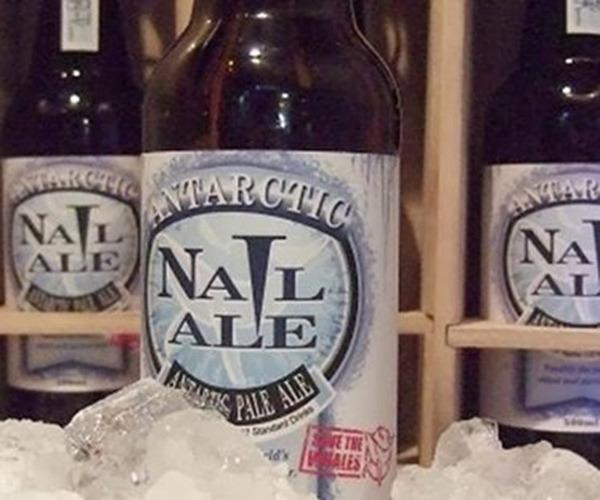 Made with Antarctic ice, only 30 bottles of the Antarctic Nail Ale were made. Prices ranged from around $800 to nearly $2000 for a 500ml bottle.
7. Most Expensive Dish In The World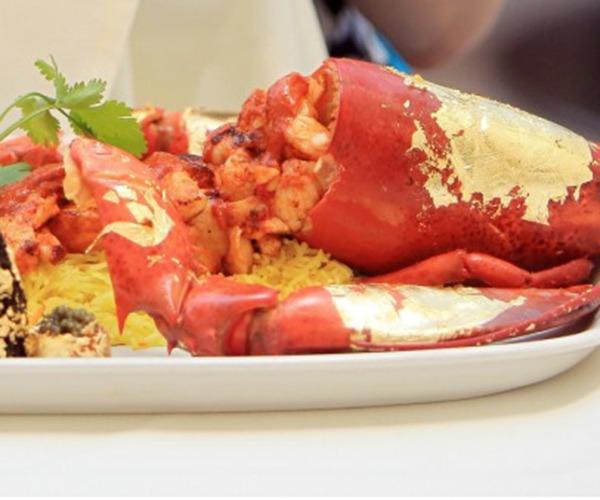 The Samundari Khazana (which means "seafood treasure") is a party bag of expensive ingrediants. The curry contains Devon crab, white truffle, Beluga caviar, gold leaf, a Scottish lobster coated in gold, four abalones and four quail eggs. It sells in London for about $3,500.
8. Most Expensive Coffee In The World
Kopi luwak or civet coffee comes from beans found in the dropping of wild Asian palm civets. A cup of kopi luwak coffee will set you back anywhere between $30 to $100 in New York and London. 1 kg of roasted beans can go for as much as $130 in Indonesia and 5 times more overseas. While there are some ethical suppliers of hand-gathered civet coffee, a large section of the industry subject the animals to poor diets, terrible living conditions and abuse.
9. Most Expensive Water In The World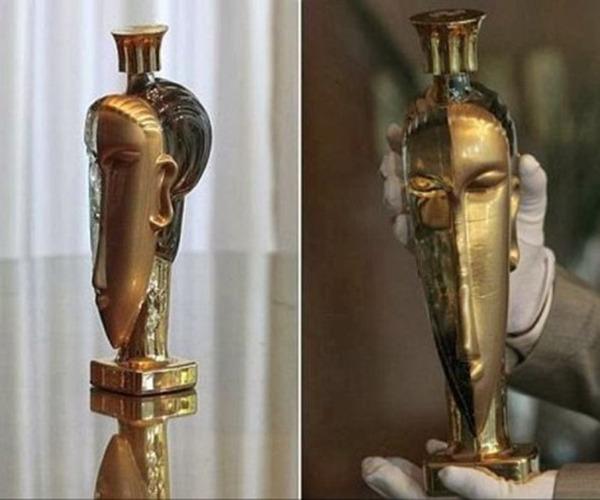 Selling for about $6,500 per 750 ml, the luxury Acqua di Cristallo Tributo a Modigliani contains spring water from all over the world. The bottle itself is covered in gold to make it look better than regular tap water.
10. Most Expensive Pie In The World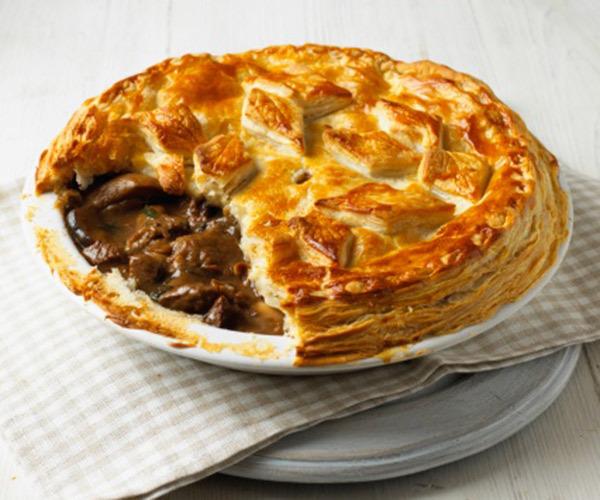 In 2006, a chef in England made the world's most expensive pie. The dish includes $1,000 worth of Wagyu beef fillet, $3,500 in rare Chinese matsutake mushrooms (which are watched over by armed guards while growing), two bottles of 1982 Chateau Mouton Rothschild at a cost of about $4,500 each, and black truffles and gold leaf. The pie in total costs $17,000, or $2,000 per slice, but comes with a complimentary glass of champagne.
11. Most Expensive Sushi In The World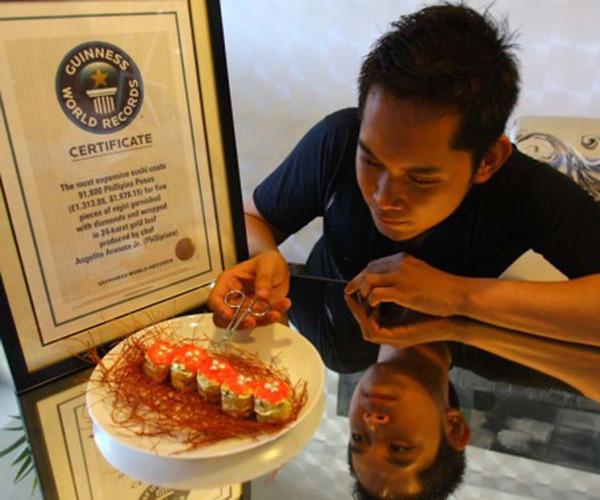 This sushi created by Filipino chef Angelito Araneta,is priced at around $2,145.03 for five precious pieces. Why? Each piece of sushi is wrapped in edible gold leaf, and features caviar, three Mikimoto pearls and a 2-carat African diamond for garnish.
12. Most Expensive Food In The World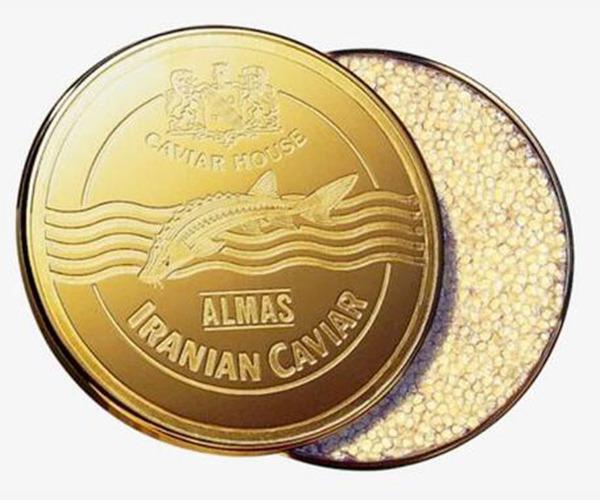 According to the Guinness World Records, Almas Caviar is not only the most expensive caviar in the world, it's also the most expensive food in the world. The caviar comes from a rare albino fish that swims in the Caspian sea and is priced at around $36,868.
Would you be willing to shell out the dough for these astronomically priced foods? Share these with others.