The awesome power of nature was on full display when stormchaser Marko Korošec captured this stunning image of a mothership supercell storm. The giant thunderstorm made its way across the Great Plains in eastern Colorado in 2013, looking like a scene from a Hollywood disaster movie.
The picture won first place in the 2014 National Geographic Traveler Magazine Photo Contest.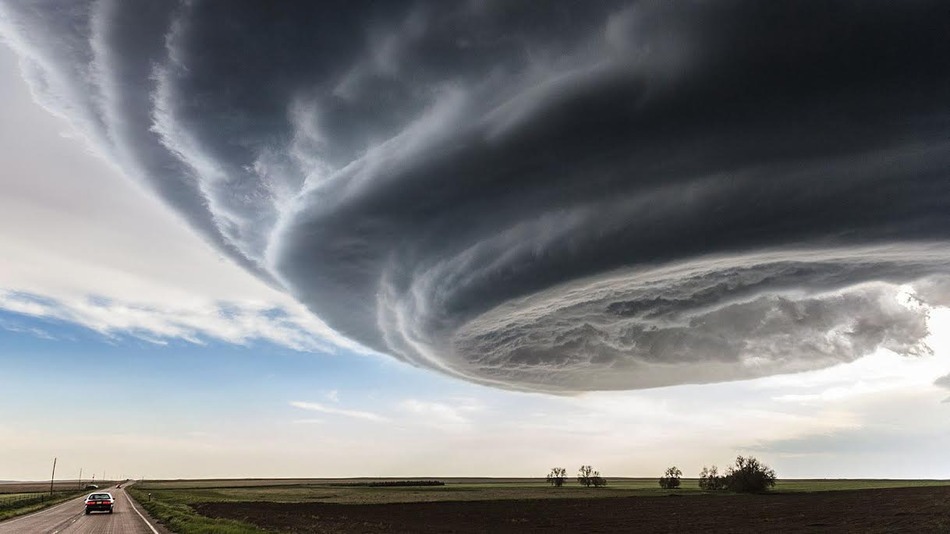 Here's how Korošec described his once-in-a-lifetime shot, which won him an eight-day National Geographic expedition for two to Alaska.
While on storm chasing expeditions in Tornado Alley in the U.S. I have encountered many photogenic supercell storms. This photograph was taken while we were approaching a storm near Julesburg, Colorado, on May 28, 2013. The storm was tornado warned for more than one hour, but it stayed an LP [low precipitation] storm through all its cycles and never produced a tornado, just occasional brief funnels, large hail, and some rain.
National Geographic Traveler Director of Photography Dan Westergren, who helped judge this year's contest, said of the image:
The crazy UFO-looking shape gives the impression that it's going to suck up the landscape like a tablecloth into a vacuum cleaner. The unresolved tension in the image makes me want to look at it over and over.
Share this awesome image with others below.