Russian photographer Murad Osmann and his girlfriend Natalia Zakharova take viewers on an unusual journey around the world in their captivating Follow Me To travel photos. Every scene is shot from Murad's perspective with Natalia, who never shows her face, leading him to picturesque, spectacular locations such as the Eiffel Tower, Burj Al Arab and even the French Alps.
The pictures always turn out vivid and gorgeous, featuring a use of complementary outfits and dramatic props that match the surroundings. Check out the exotic places they travel to below.
Maracana Stadium, Brazil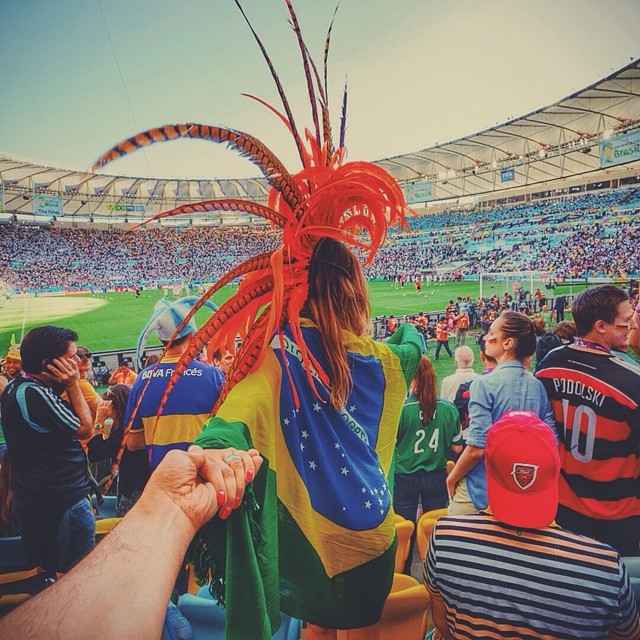 They went to the 2014 World Cup.
Rice Fields in Bali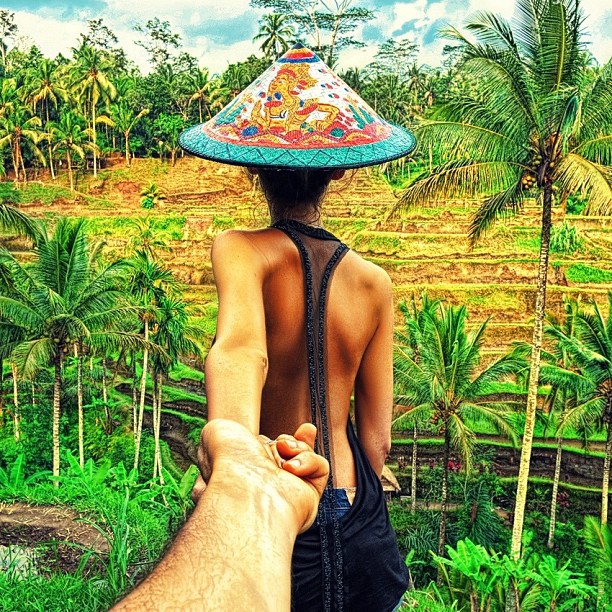 Colosseum in Rome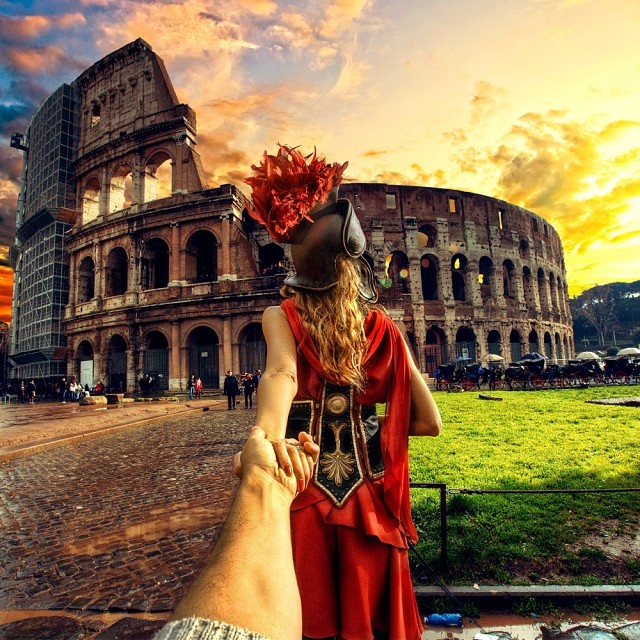 Praktik Hotel in Madrid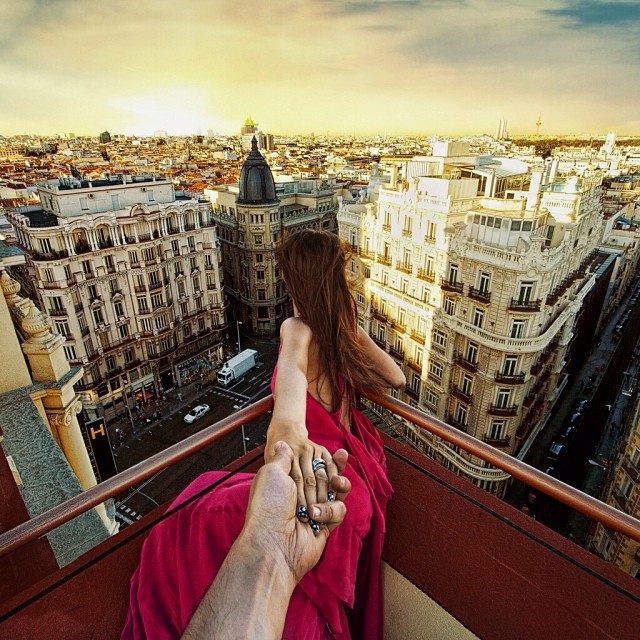 Santa Maria in Aracoeli, Rome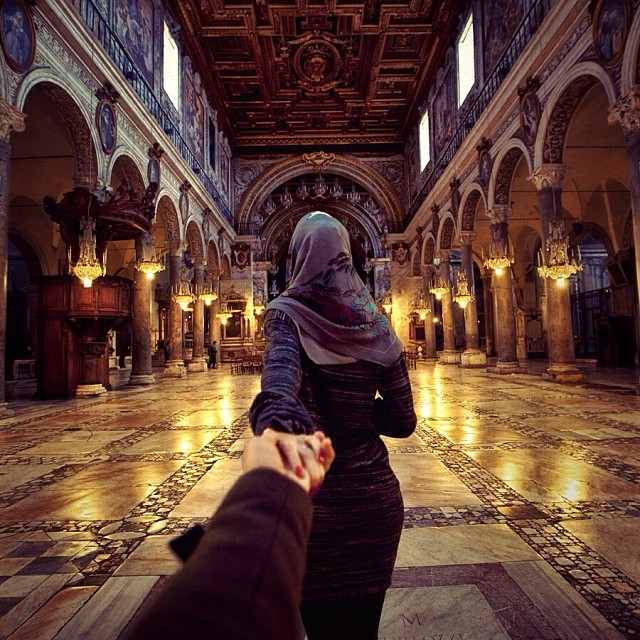 A School Tree in Bali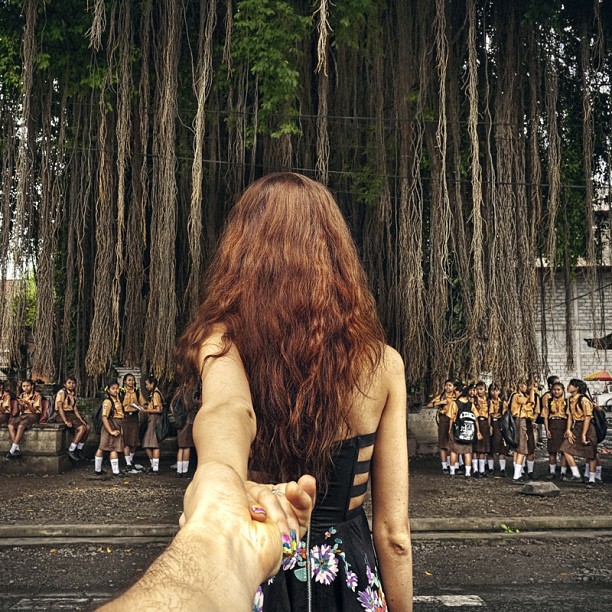 Snakes of Bali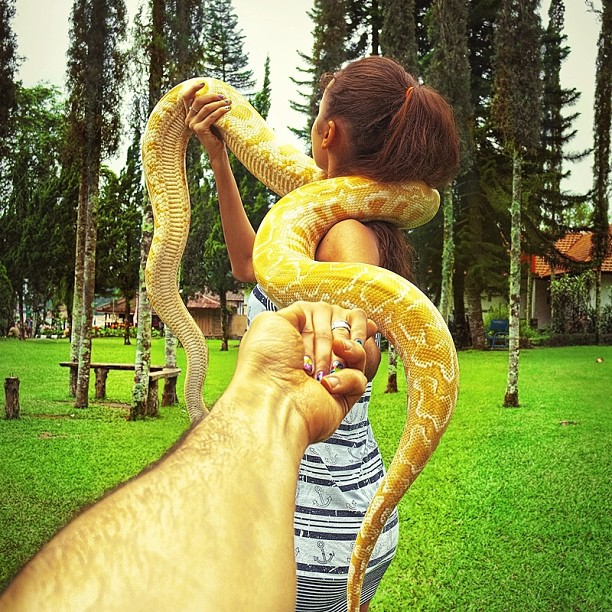 Sochi Olympic Games 2014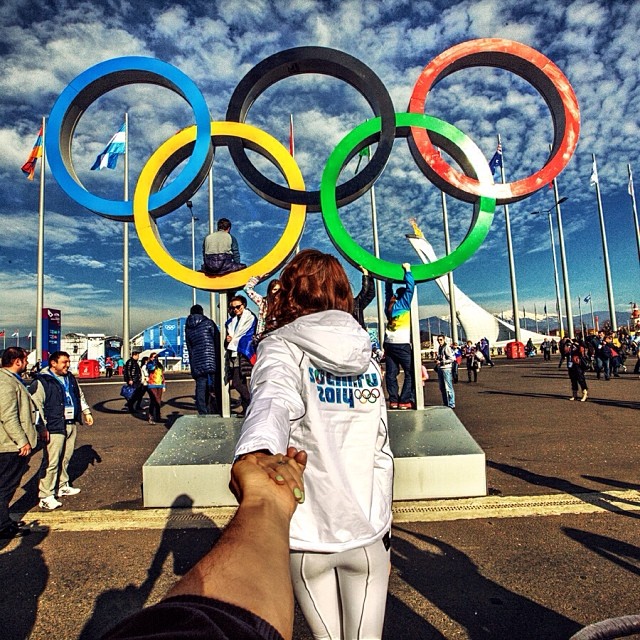 The Statue of Liberty in New York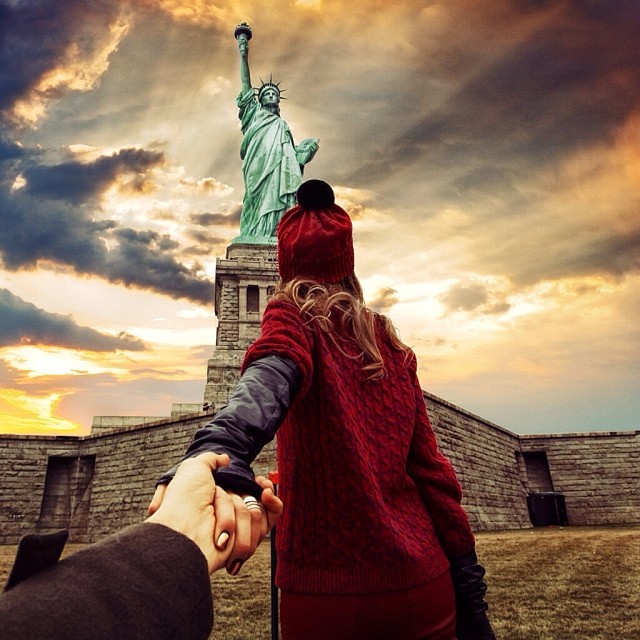 Street Art of Miami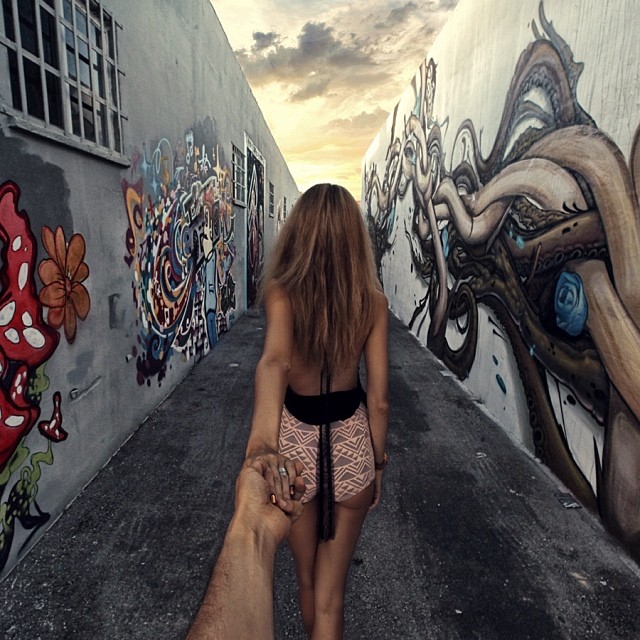 Streets of Baku in Azerbaijan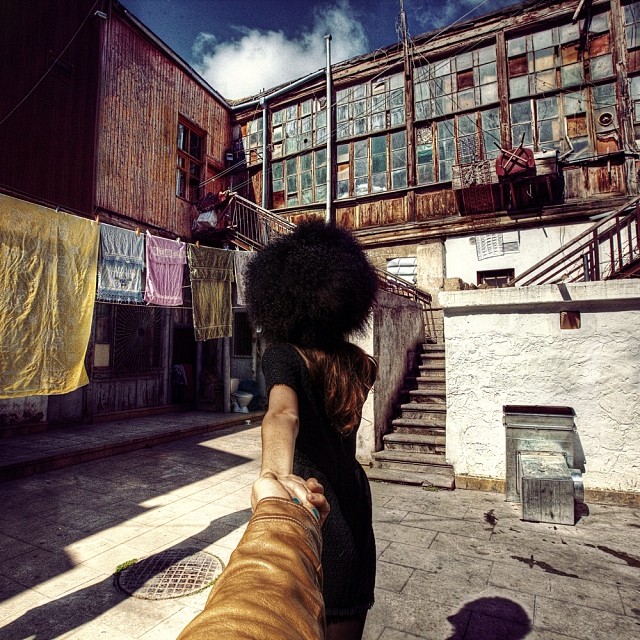 Times Square in New York City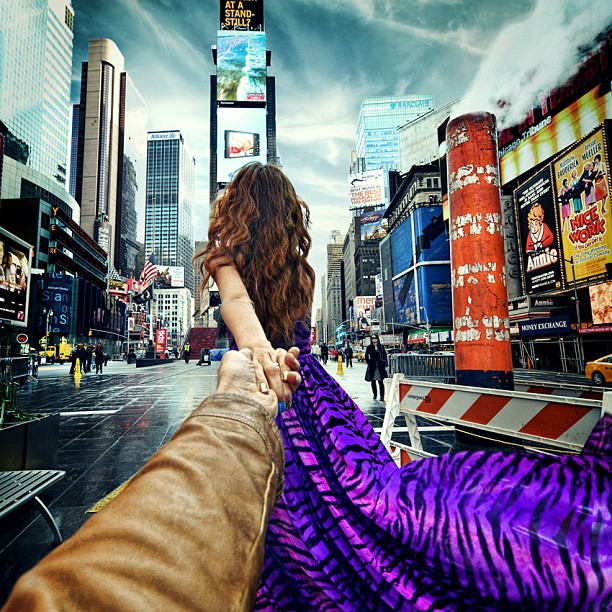 Top of the Mountain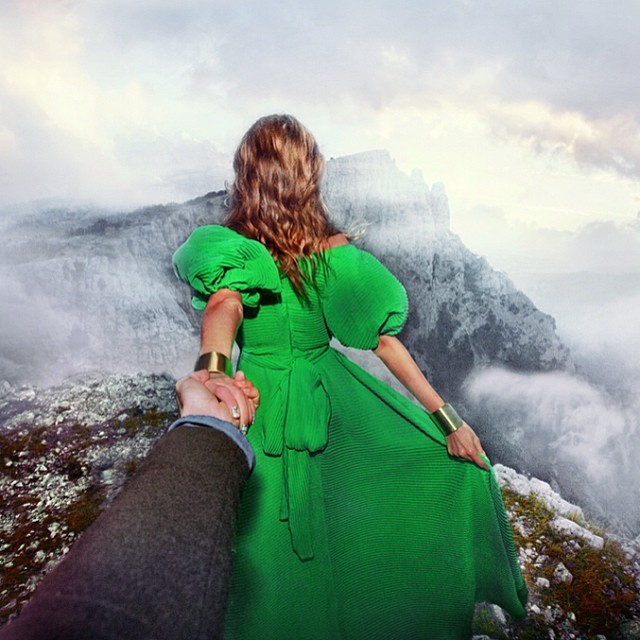 Versace Mansion in Miami, Florida
An amazing art installation by Leandro Erlich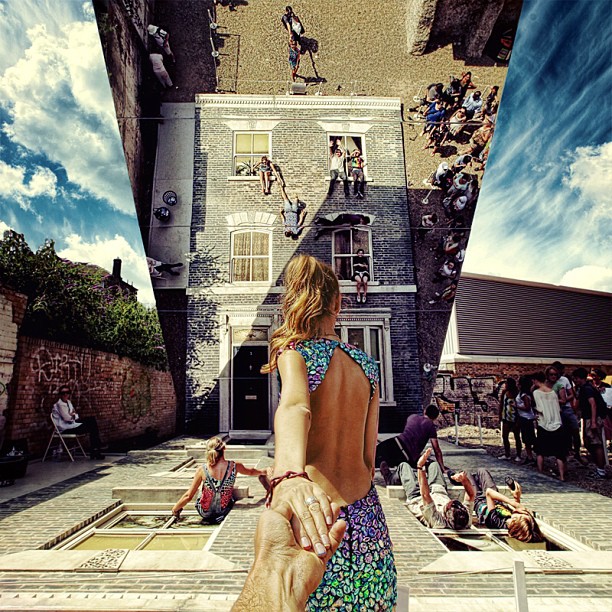 Marina Bay Sands Singapore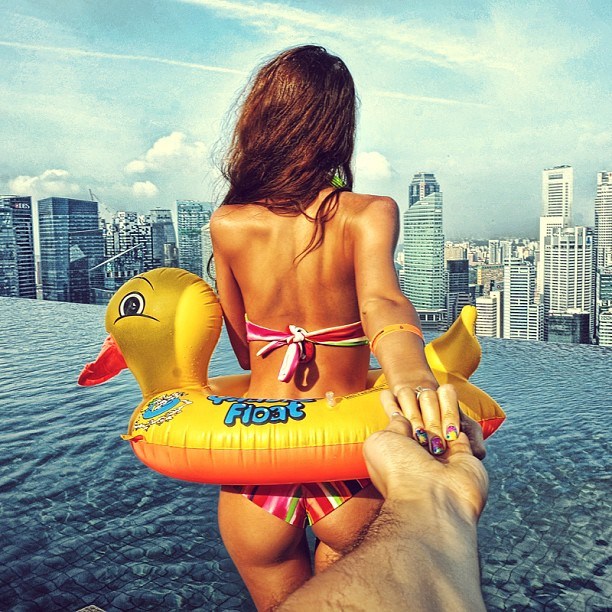 Universal Studios Sentosa Singapore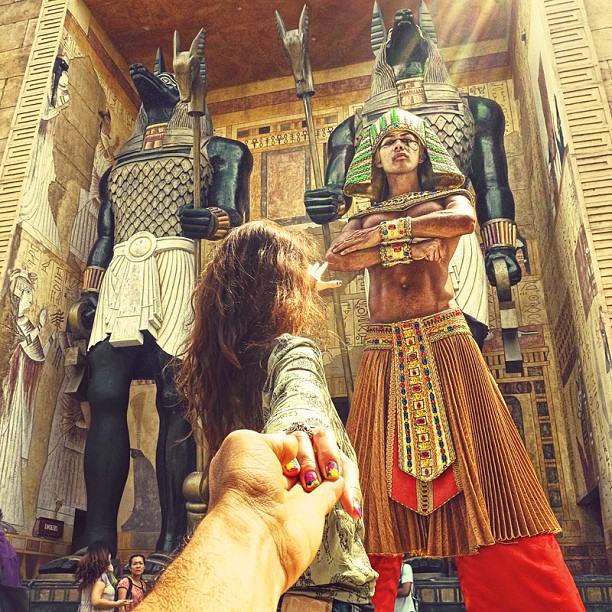 Universal Studios Sentosa Singapore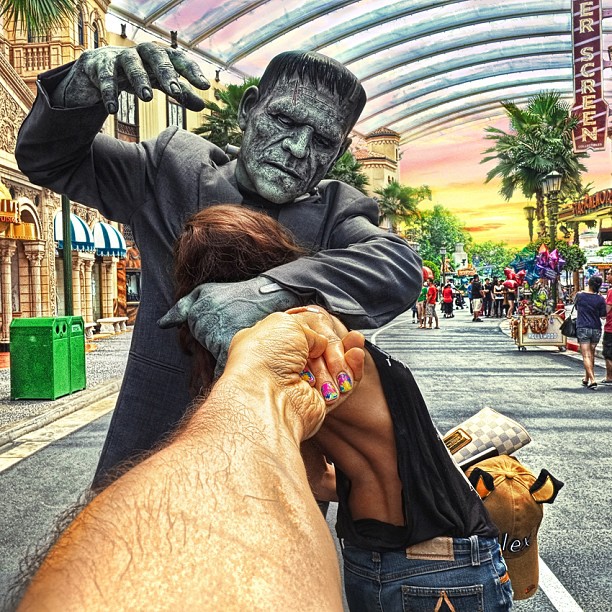 Venice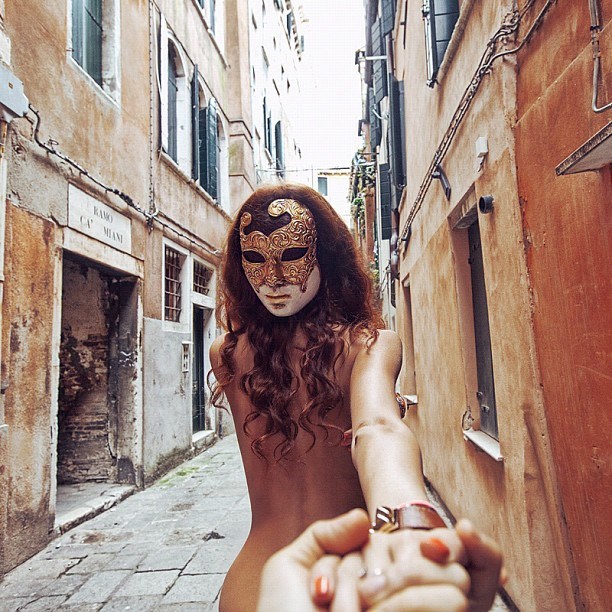 Wadi Rum Desert in Jordan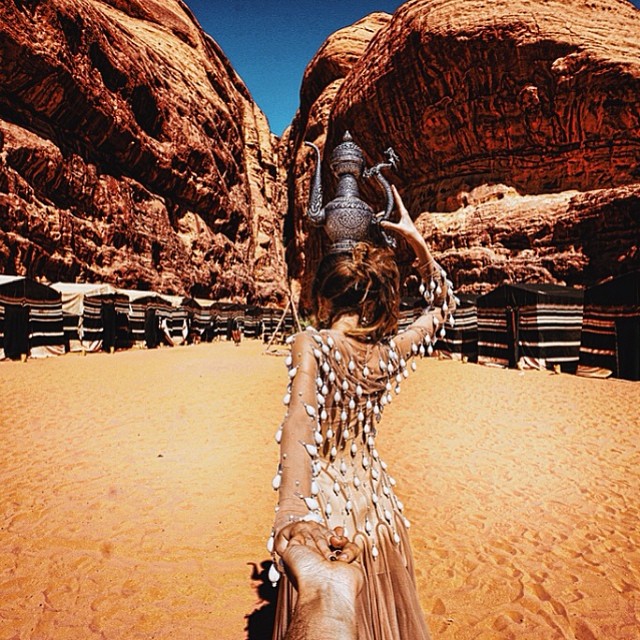 A Junk Boat in Hong Kong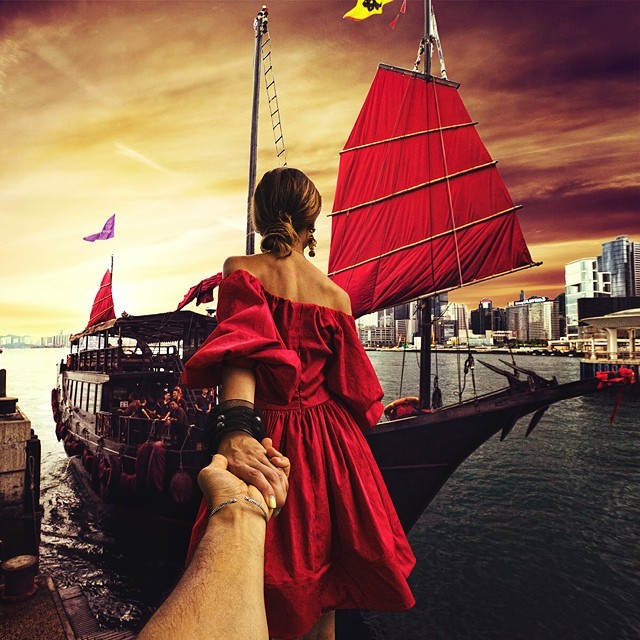 Alhambra, Granada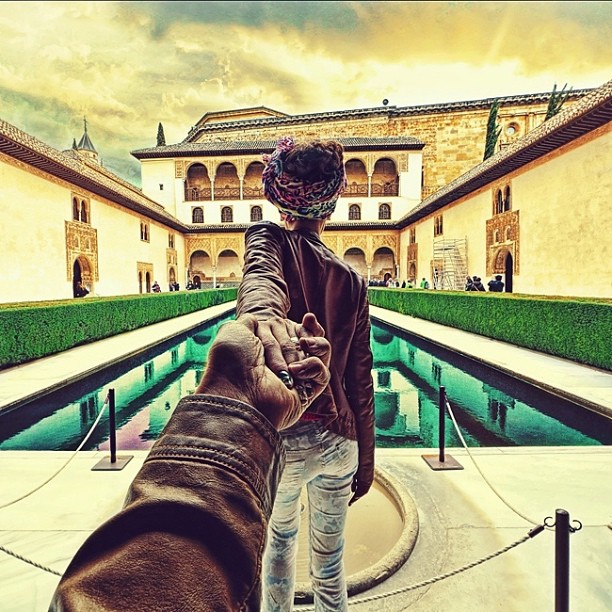 Amman Citadel, Jordan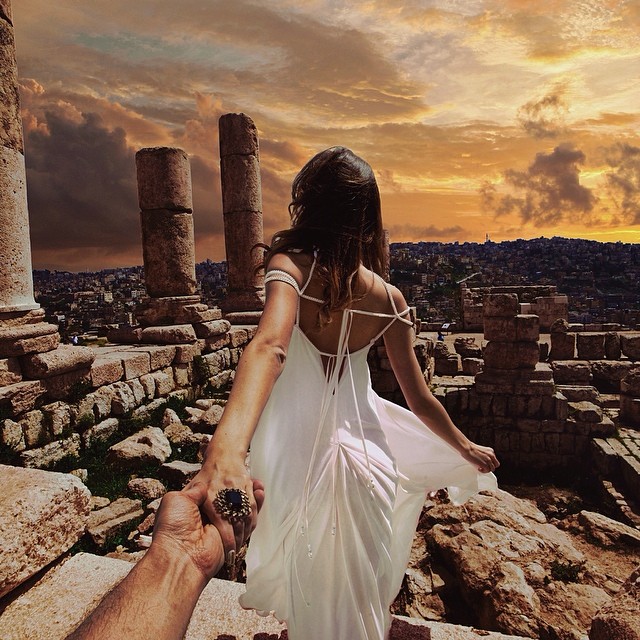 Austria
Baku in Azerbaijan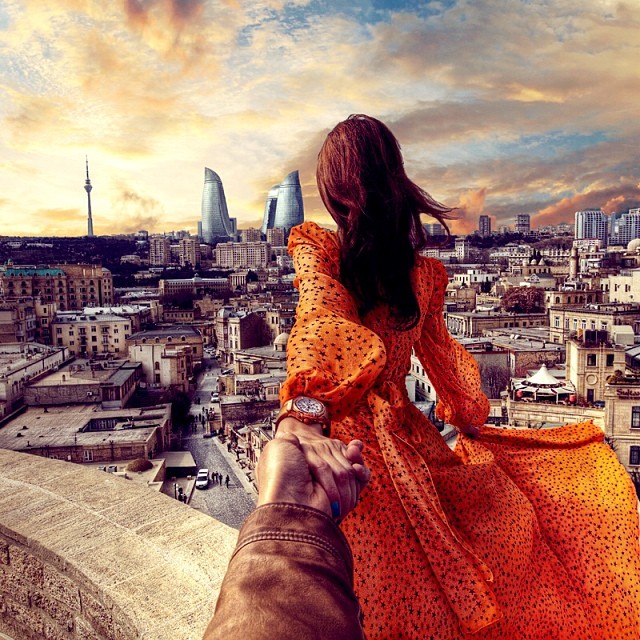 Bali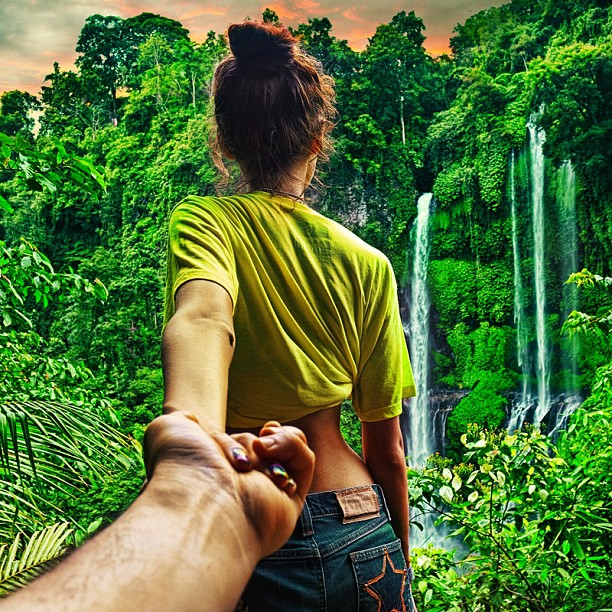 Barcelona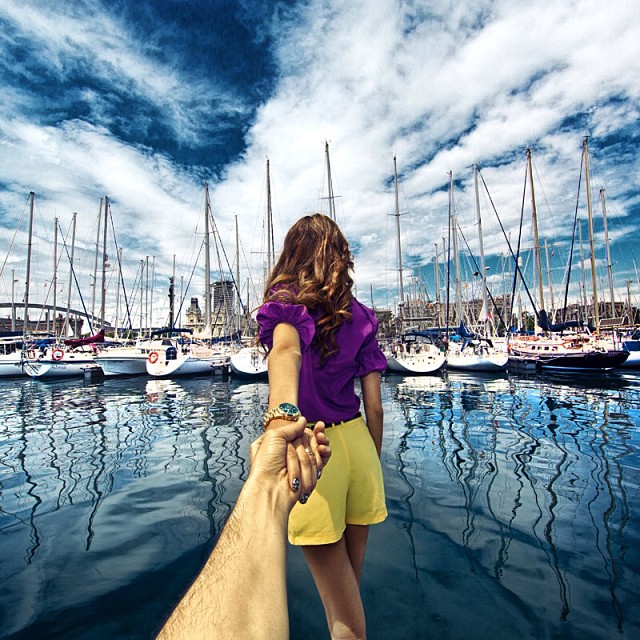 Benidorm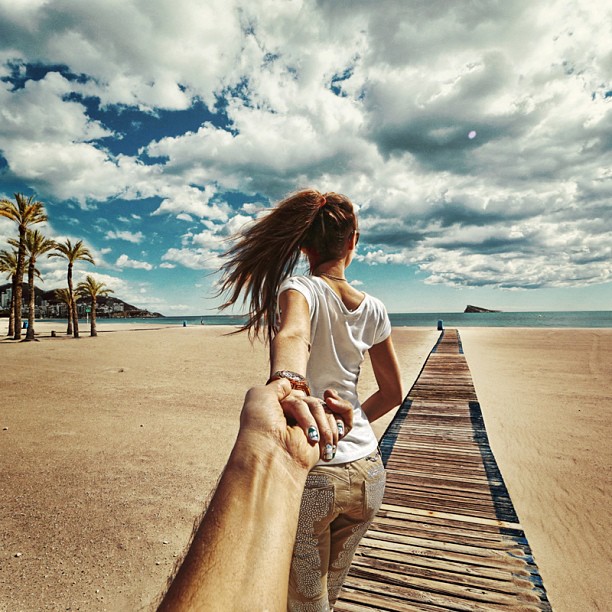 Brandenburg Gate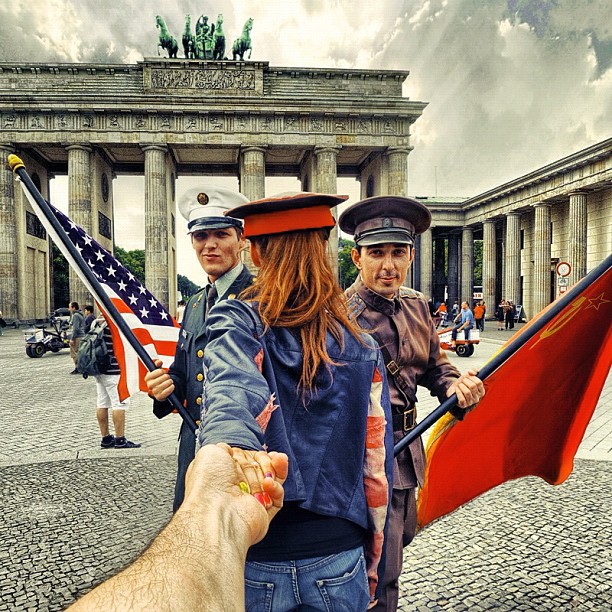 Casa Mila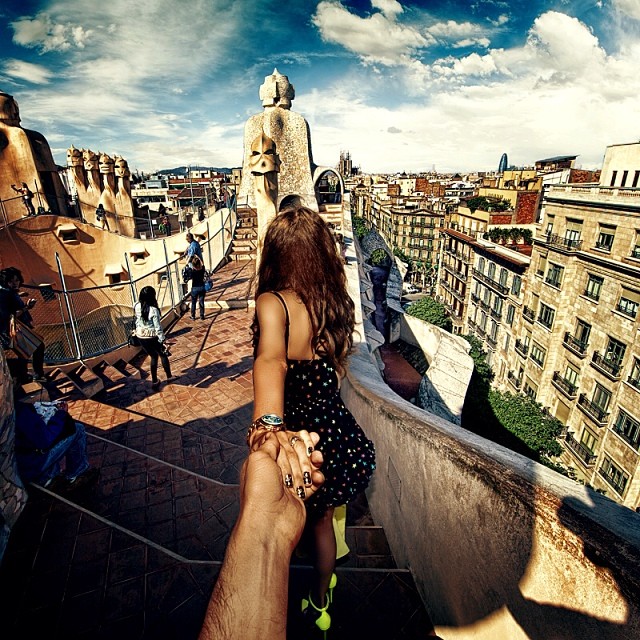 Cathedral of Christ the Saviour in Moscow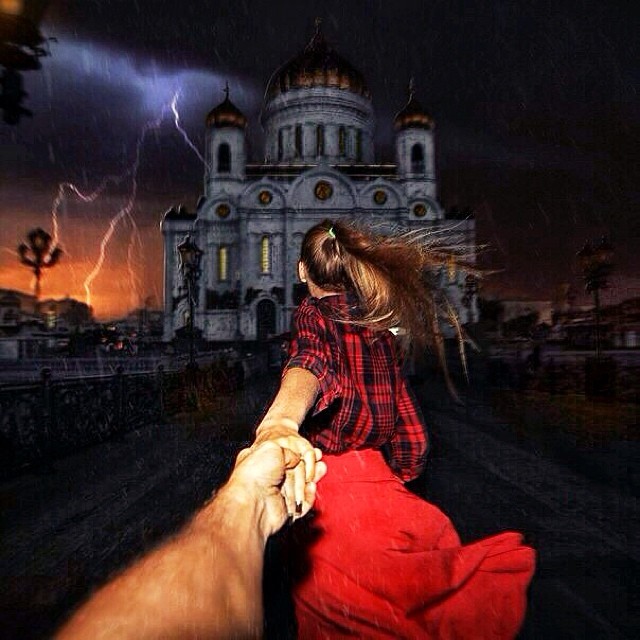 Disneyland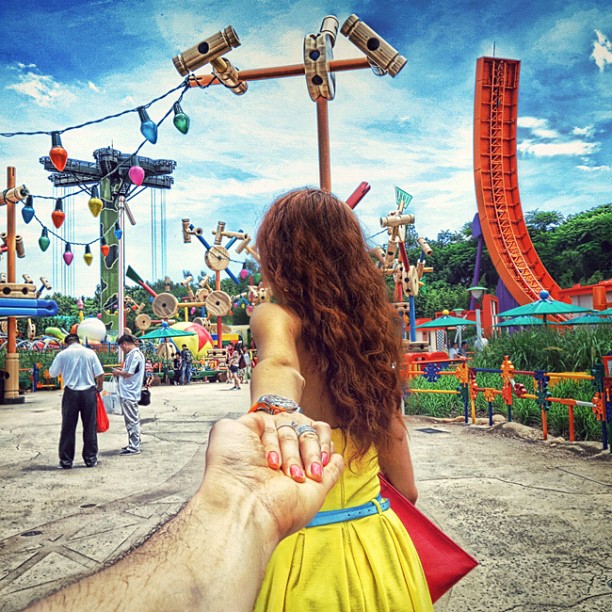 Eiffel Tower in Paris, France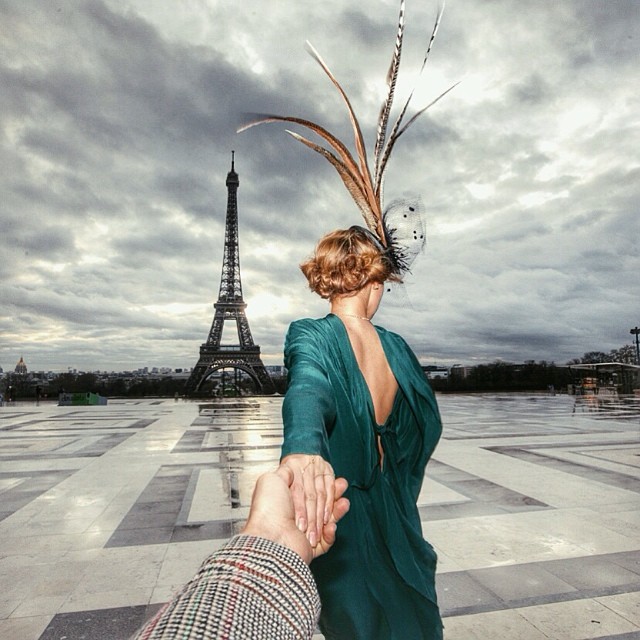 Hong Kong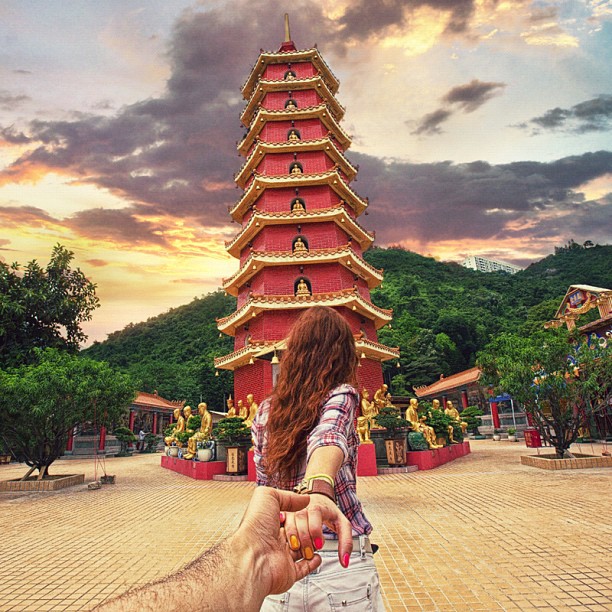 Hong Kong Disneyland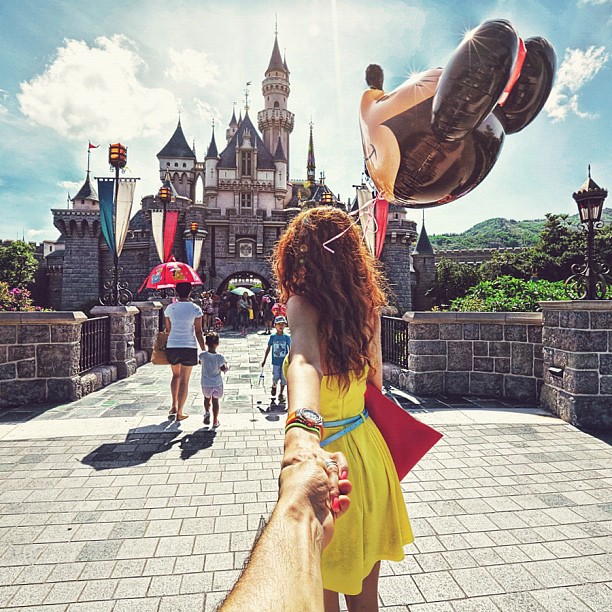 Hong Kong double decker trams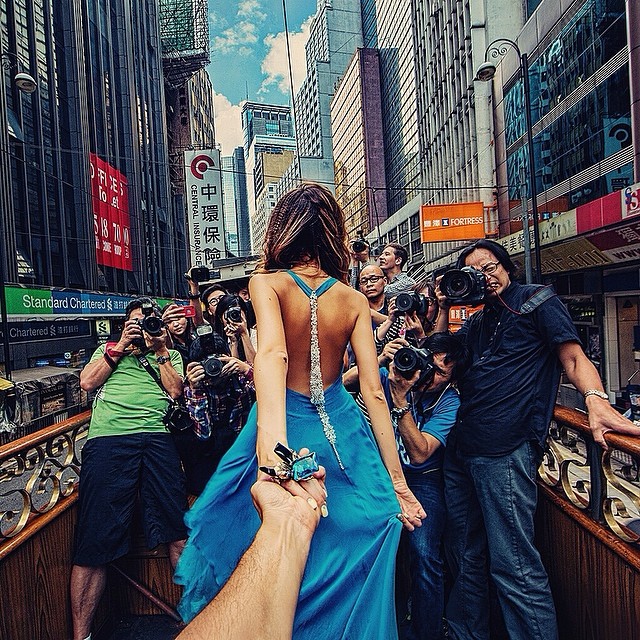 Hong Kong Global Geopark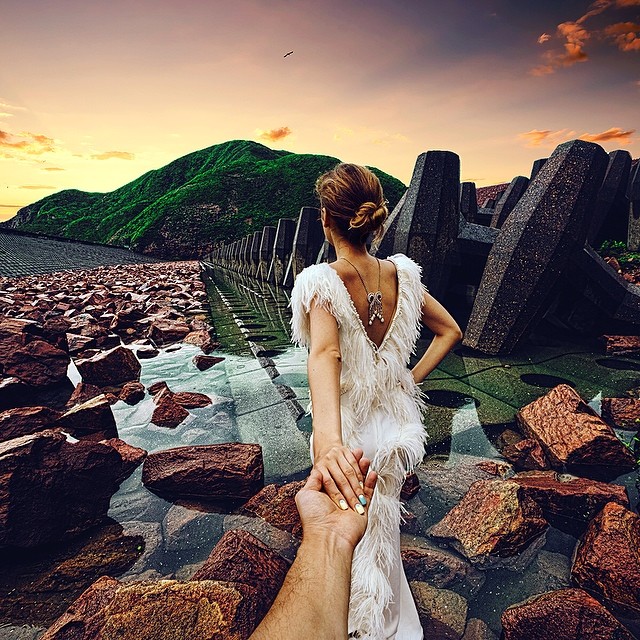 Hong Kong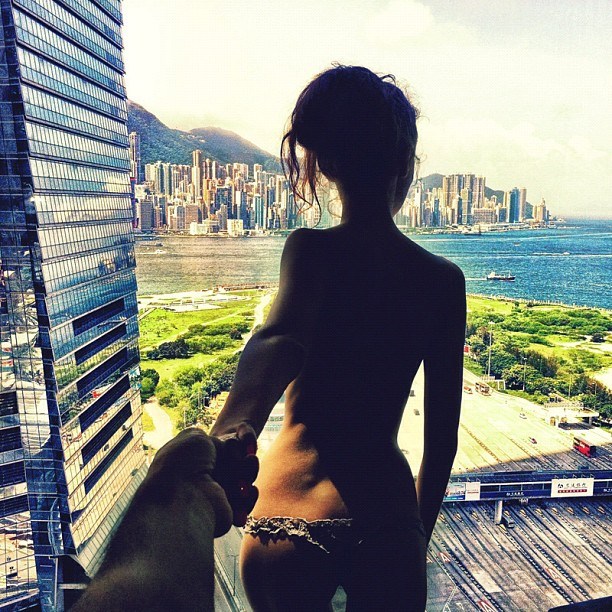 Hotel Du Cap-Eden-Roc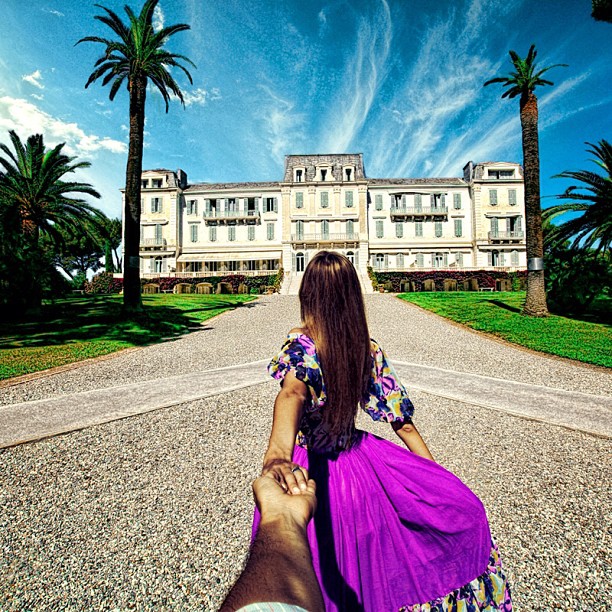 Hotel Praktik Rambla in Barcelona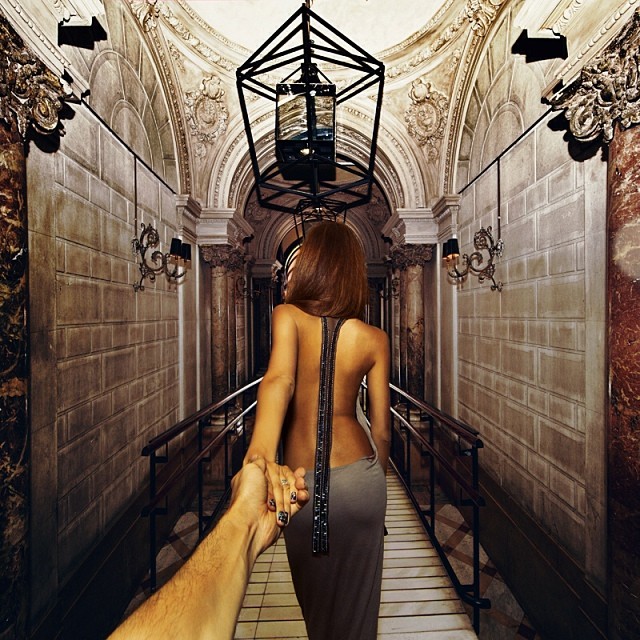 IKEA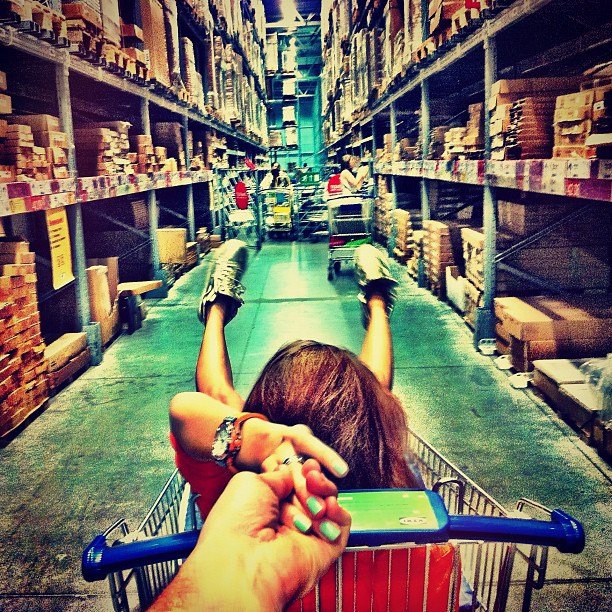 Blue Mosque in Istanbul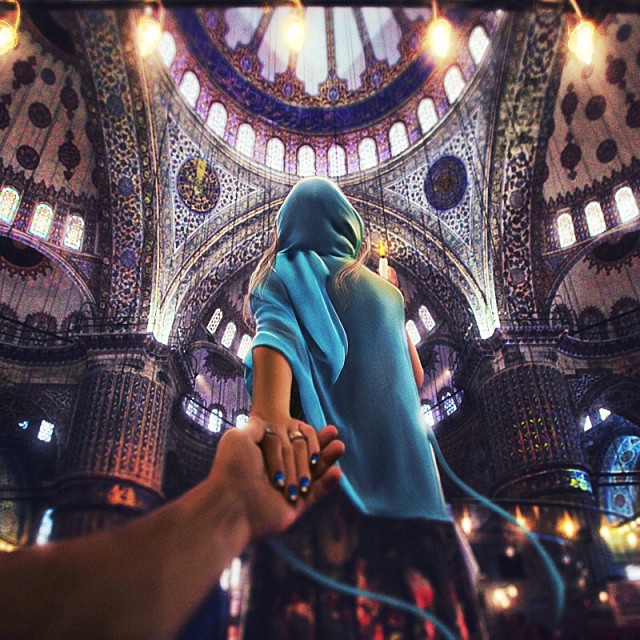 Istanbul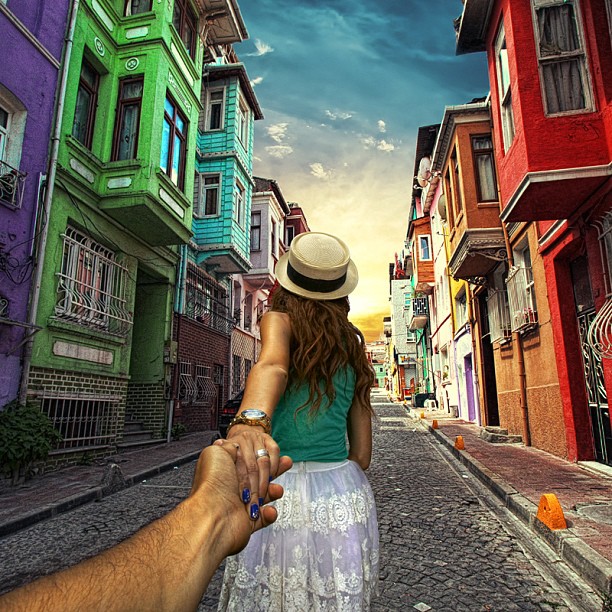 Kremlin in Moscow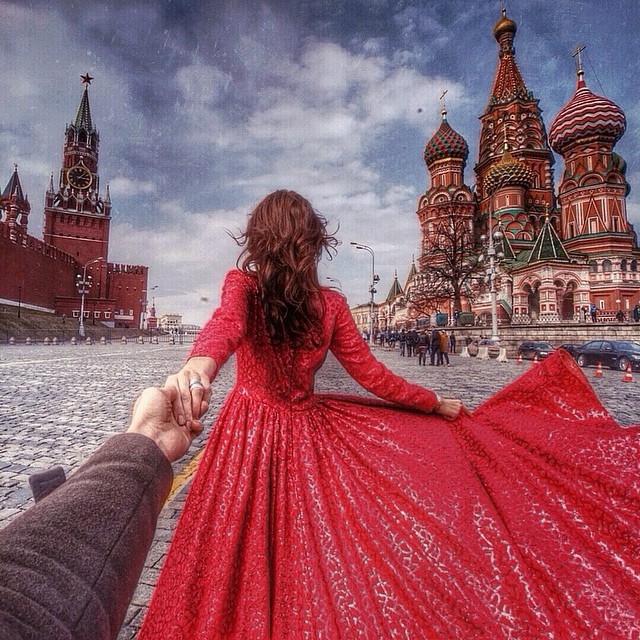 London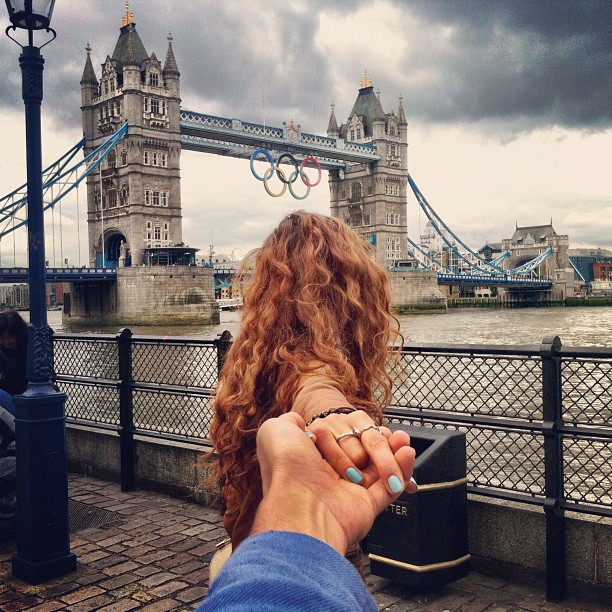 Miami Beach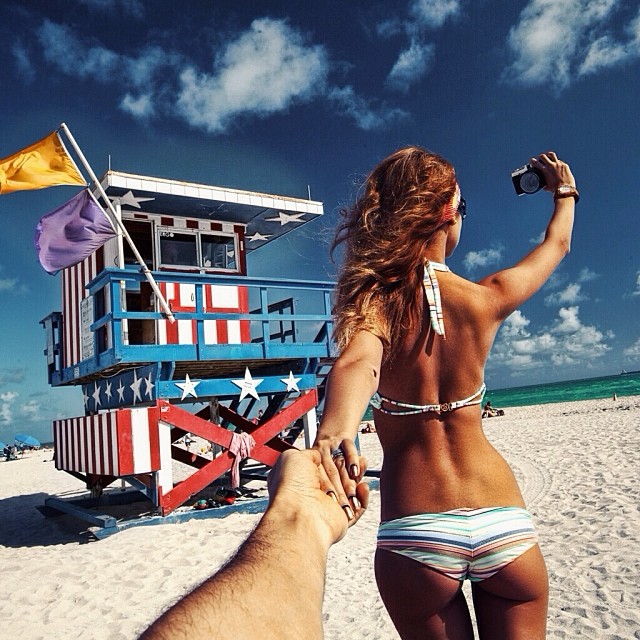 Milan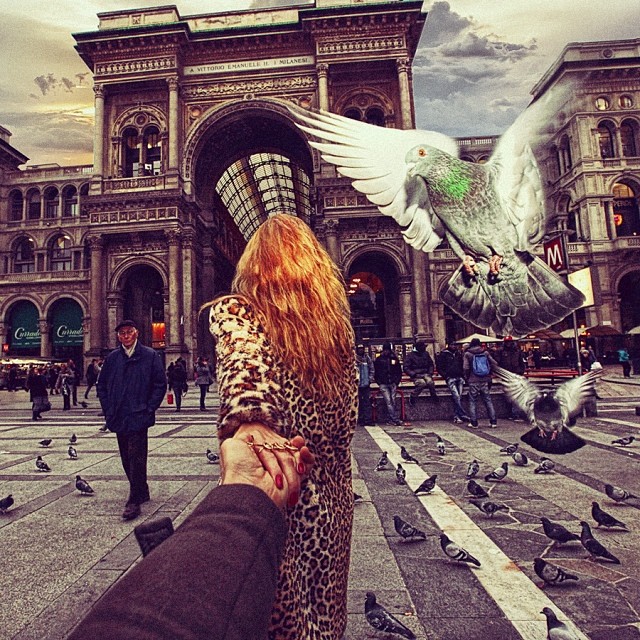 Monaco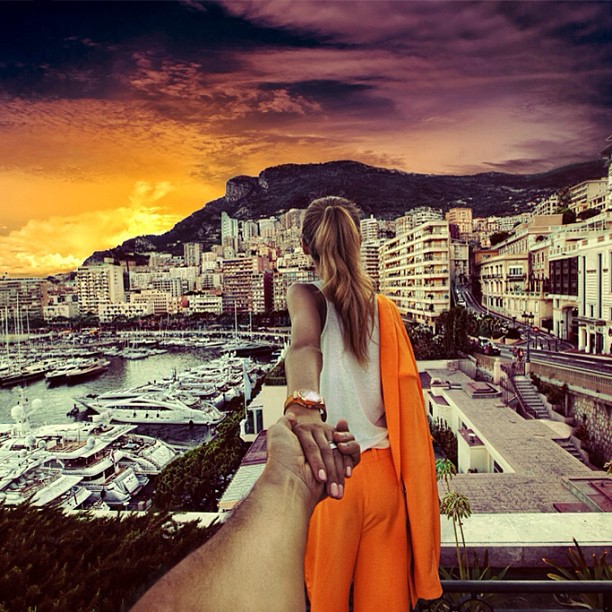 Moscow Kremlin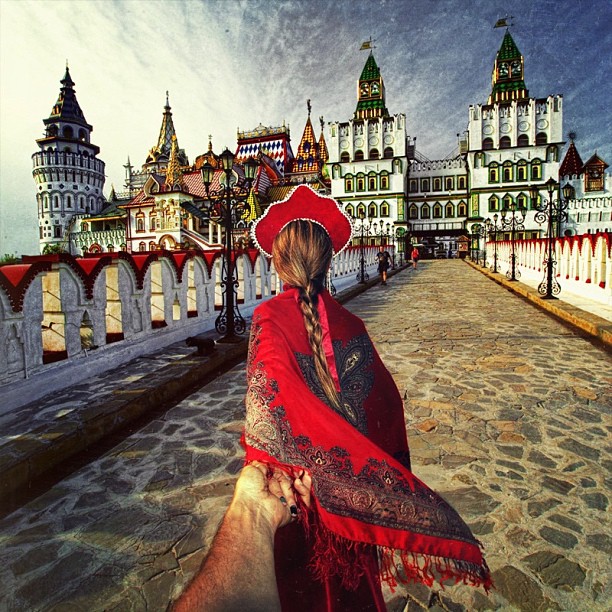 Nice, France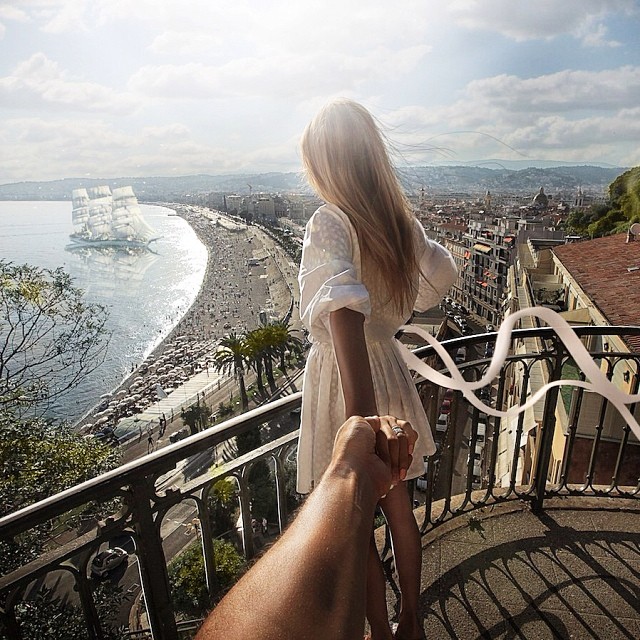 NYC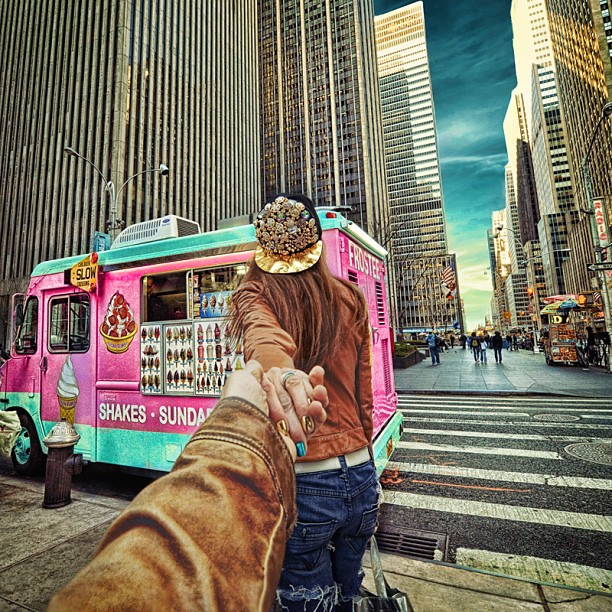 St. Mary's Hospital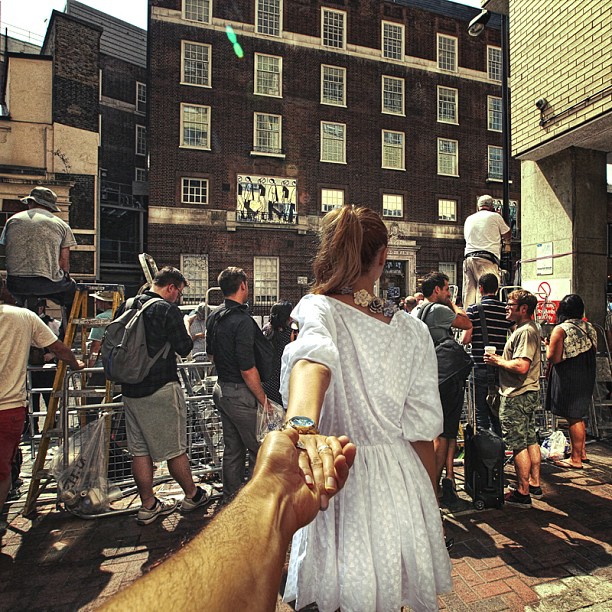 Suleymaniye Mosque, Istanbul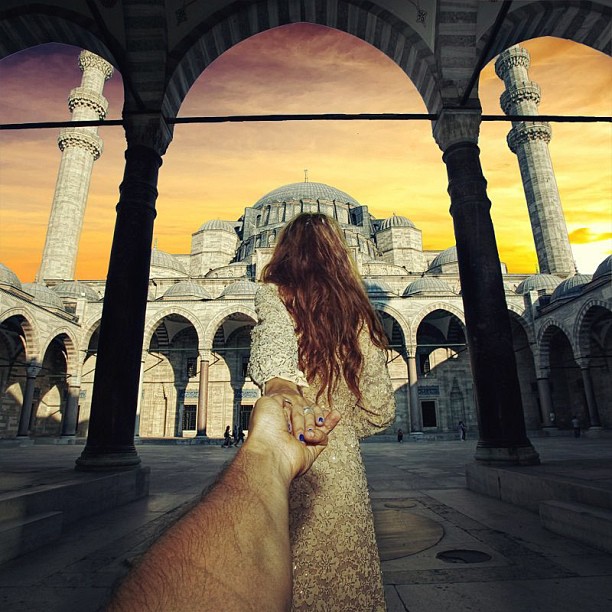 The 1600 Pandas Exhibition in Hong Kong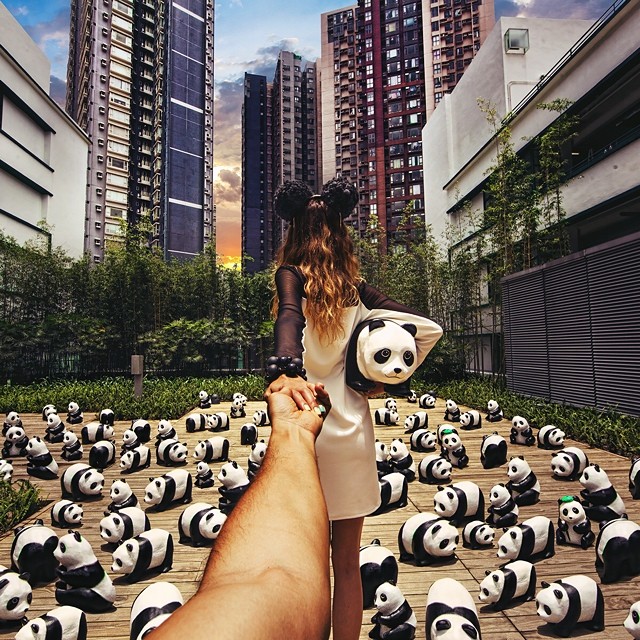 The Arc De Triomphe in Paris, France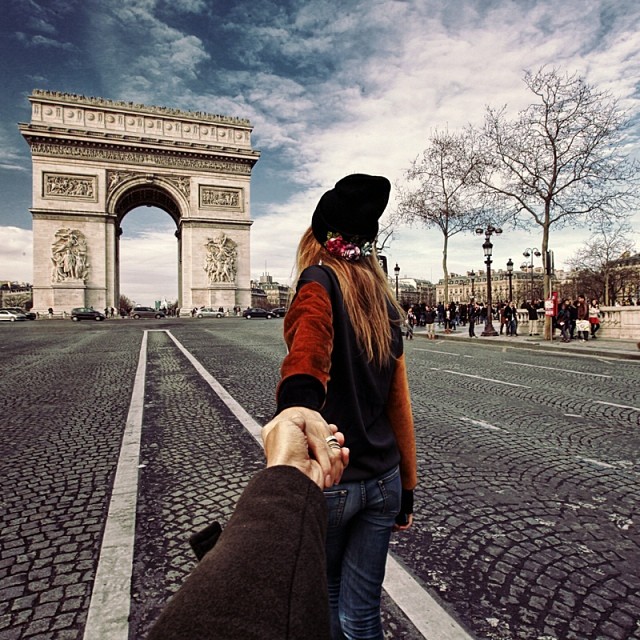 The Brick Lane London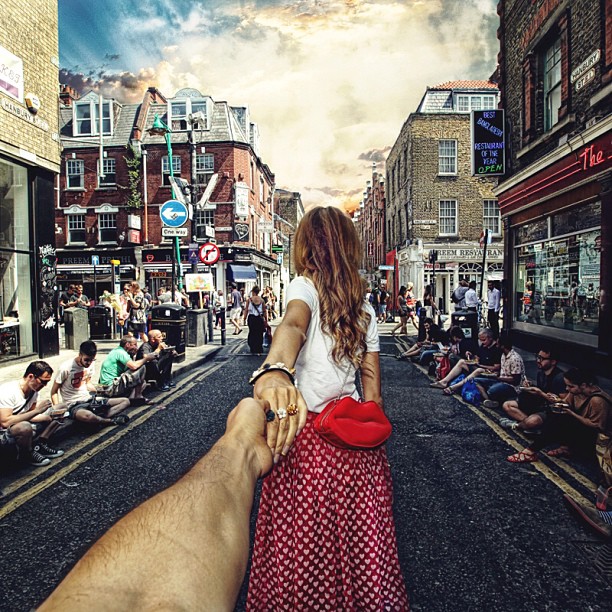 The Brooklyn Bridge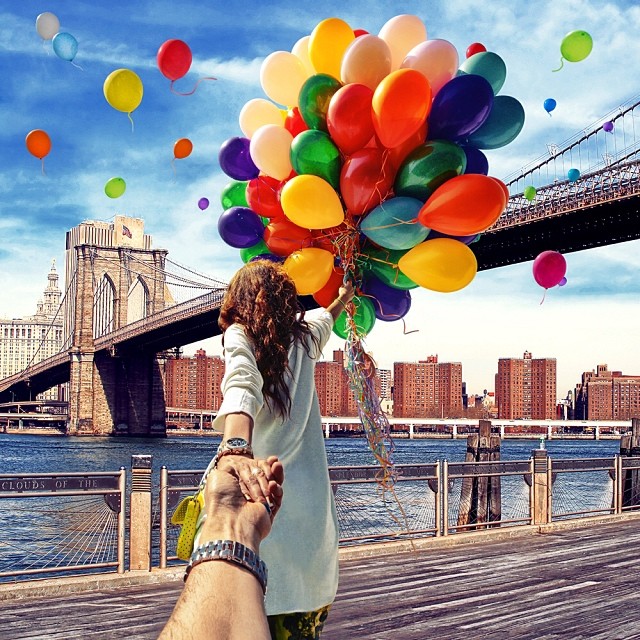 Camp Nou Stadium in Barcelona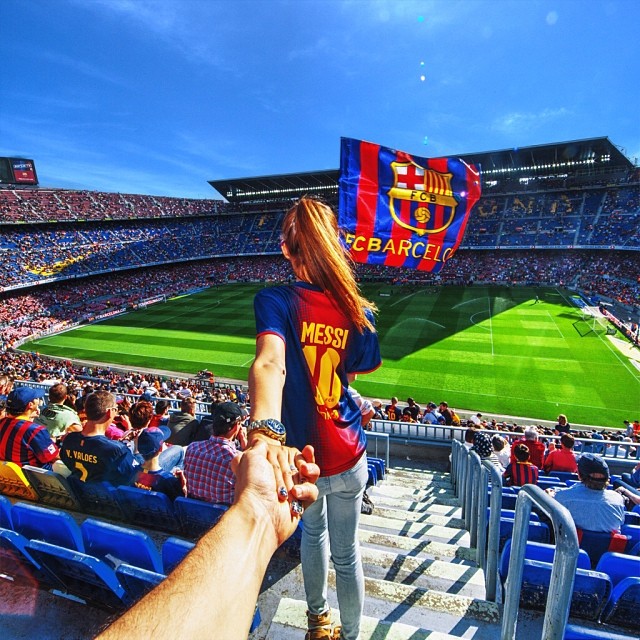 Central Park ice rink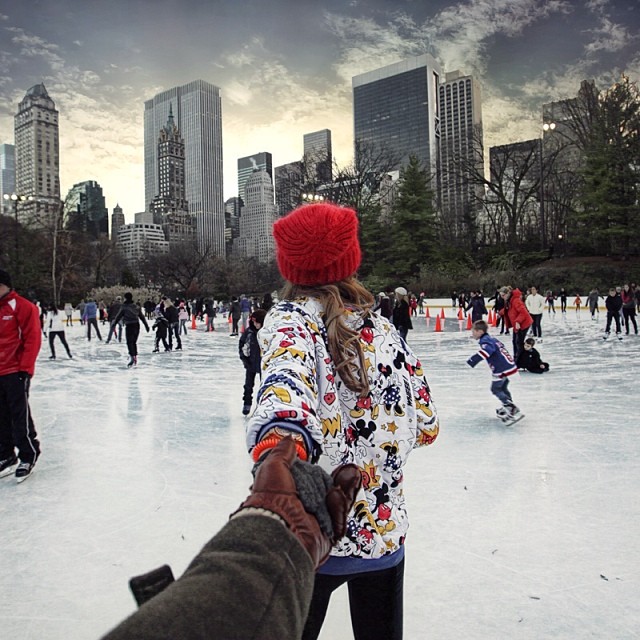 The Crystal Palace in Madrid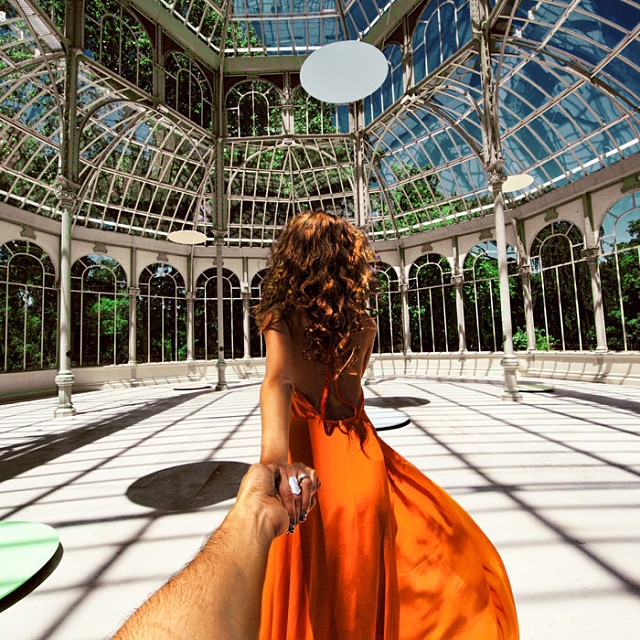 The Dead Sea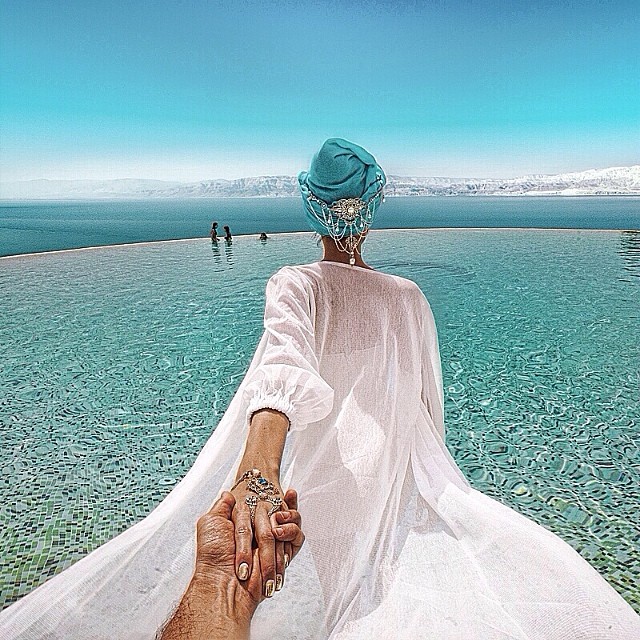 The French Alps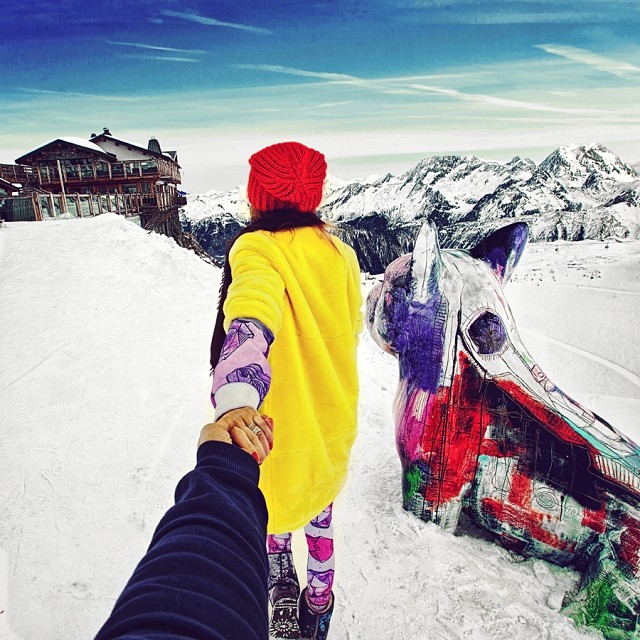 The Holocaust Memorial in Berlin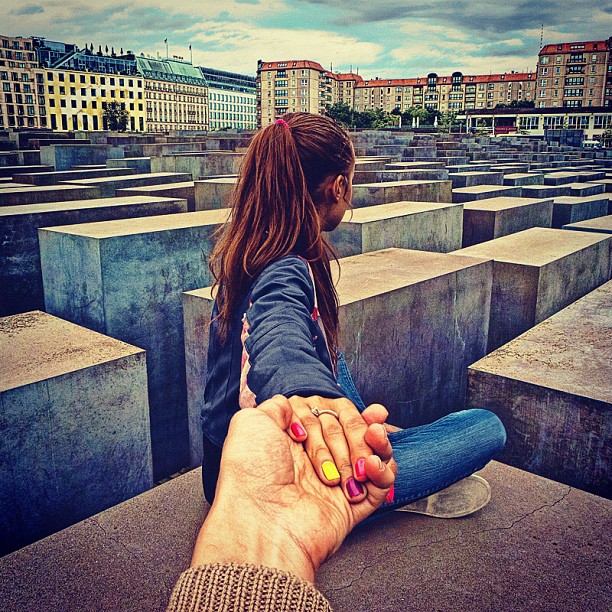 Moulin Rouge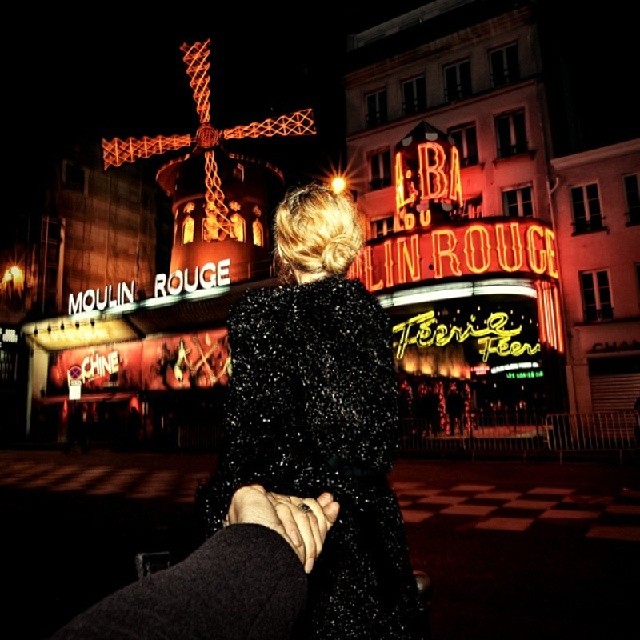 NYC Public Library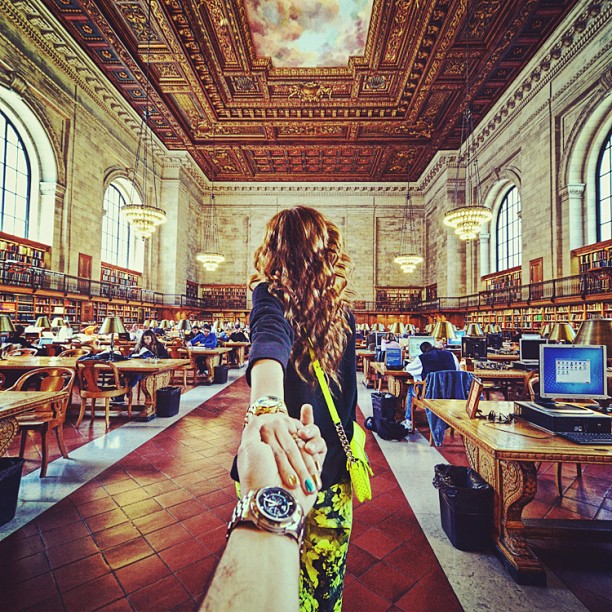 The Piazza Duomo in Milan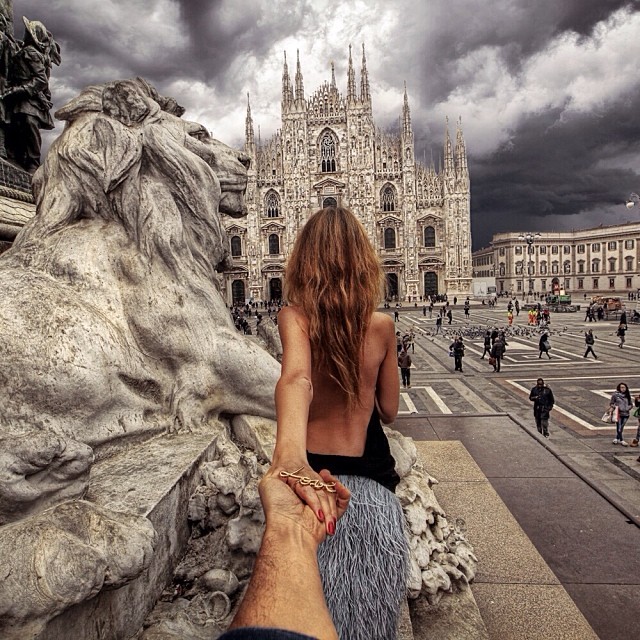 Platform 9 And 3 Quarters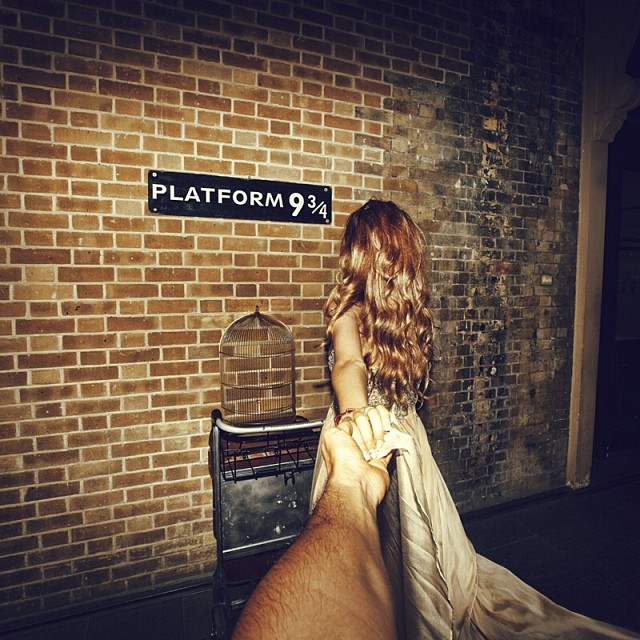 The Helipad On Burj Al Arab, Dubai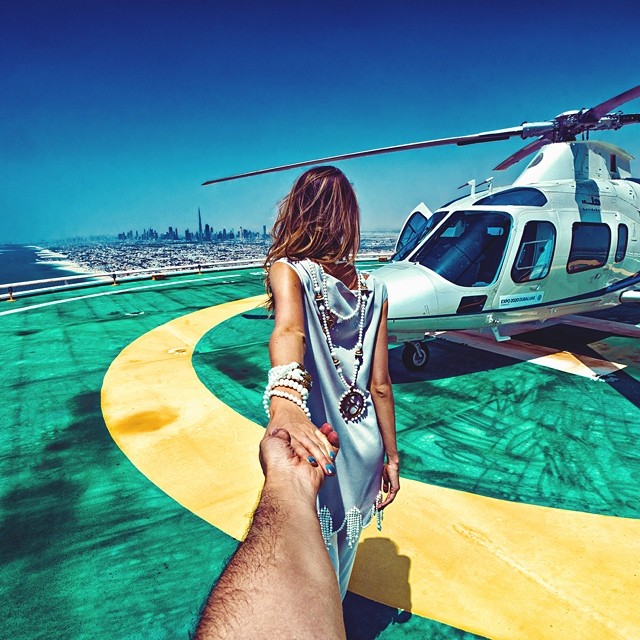 Jordan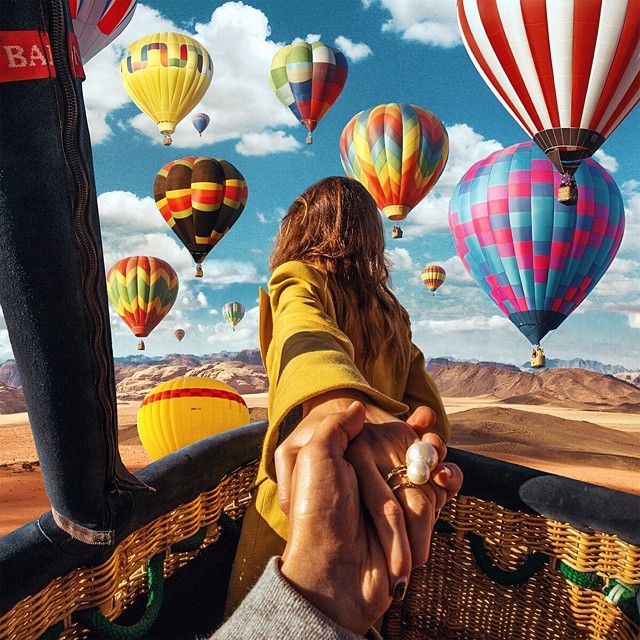 The couple sure know how to make their travel snaps look amazing and memorable, with an added tinge of sexy. Follow their travels on Instagram at @muradosmann. Share these photos with others below.