Dubai is undoubtedly the deluxe luxury capital of the world, home to unique and ambitious projects like the Palm Islands and world's tallest building Burj Khalifa.
And it looks like Dubai will also be the site of the largest underwater hotel in the world.
The Water Discus Hotels, is the brainchild of Deep Ocean Technology, a Polish company specialising in constructing undersea hotels and vehicles.
The hotel resembles a futuristic flying object straight out of Star Trek.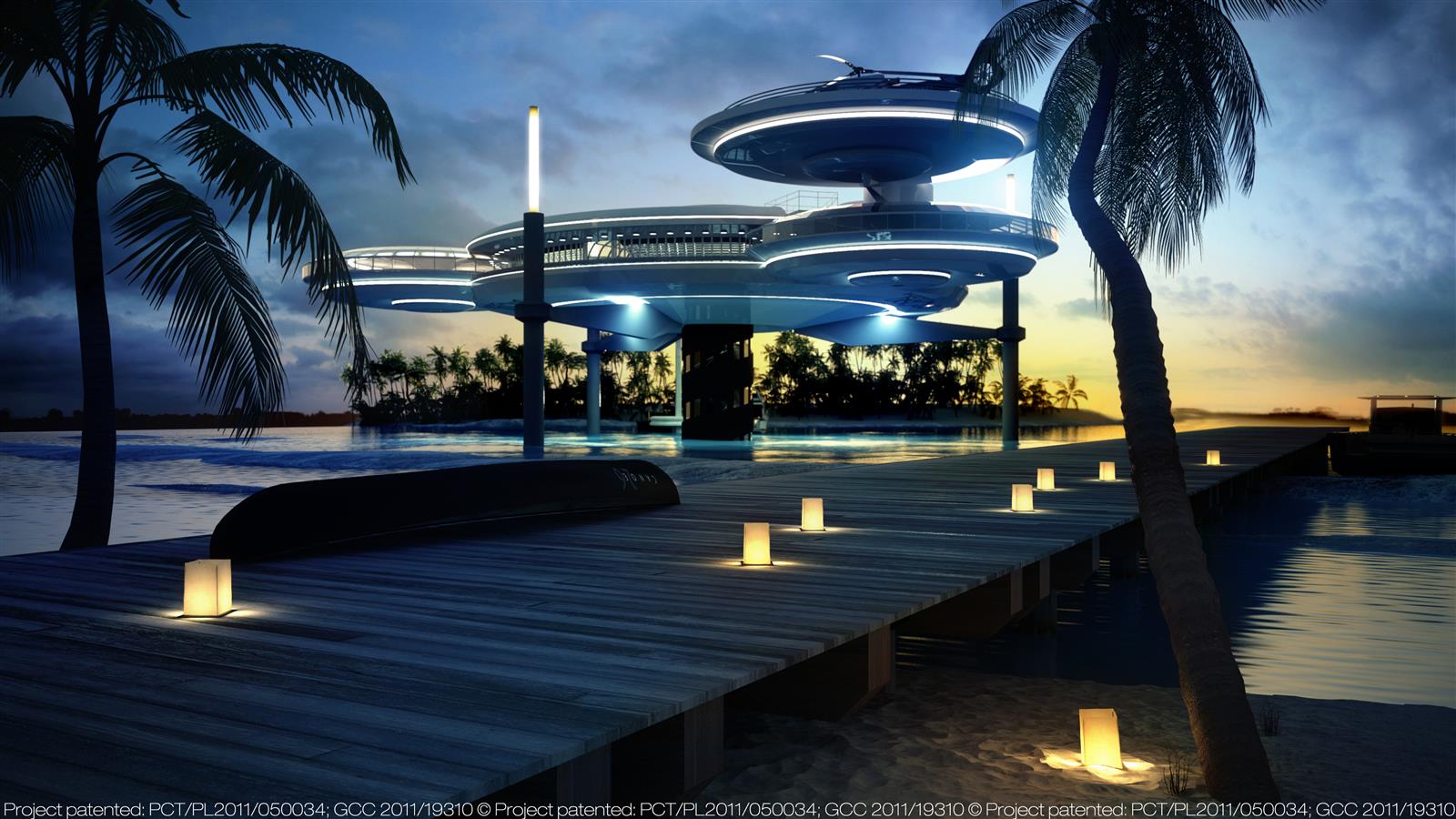 The unusual hotel will comprise two main discs, one above the surface and one underwater, each spanning approximately 1,000 sq m.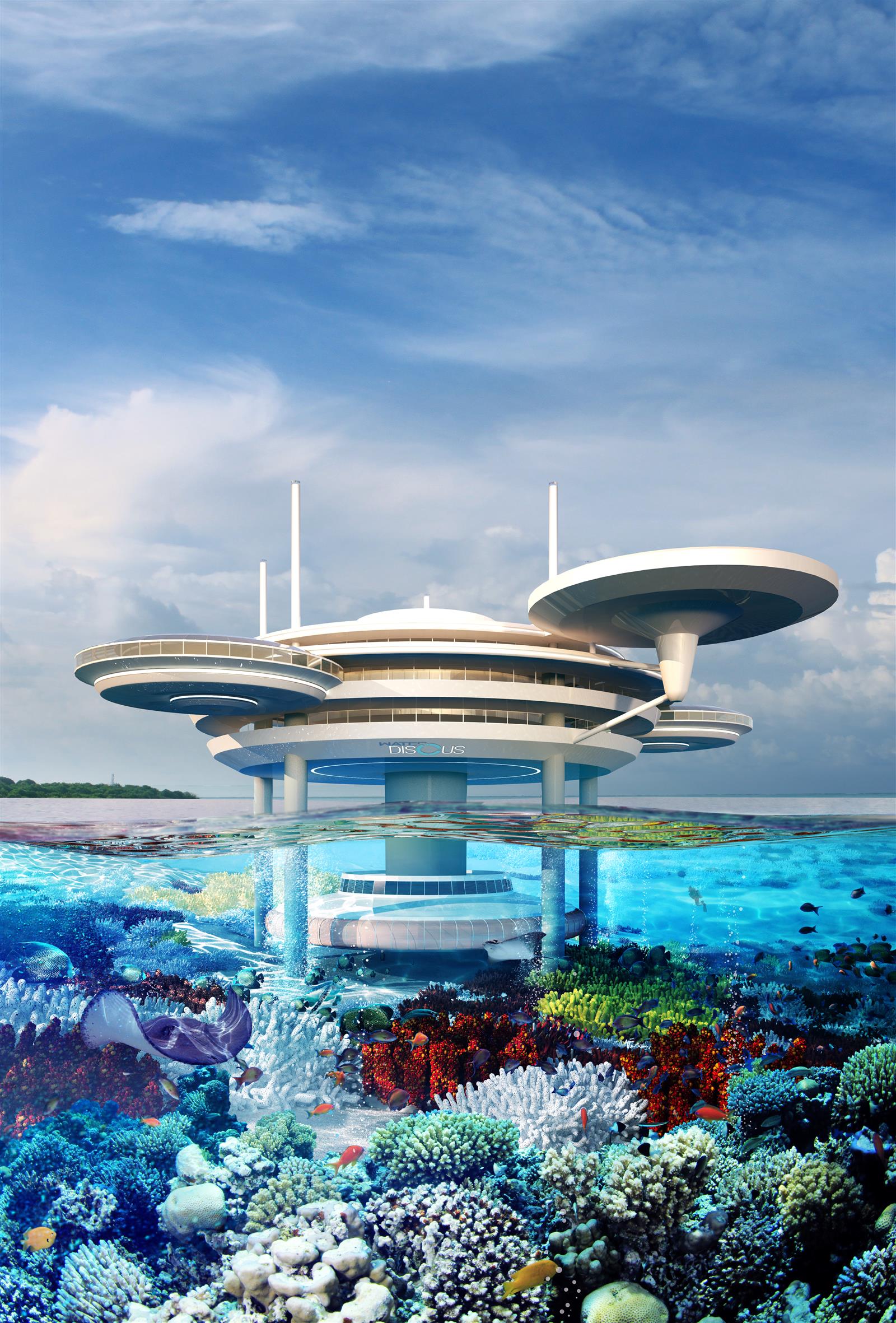 The two parts of the structure are connected by five solid columns and a center shaft containing a lift and stairway.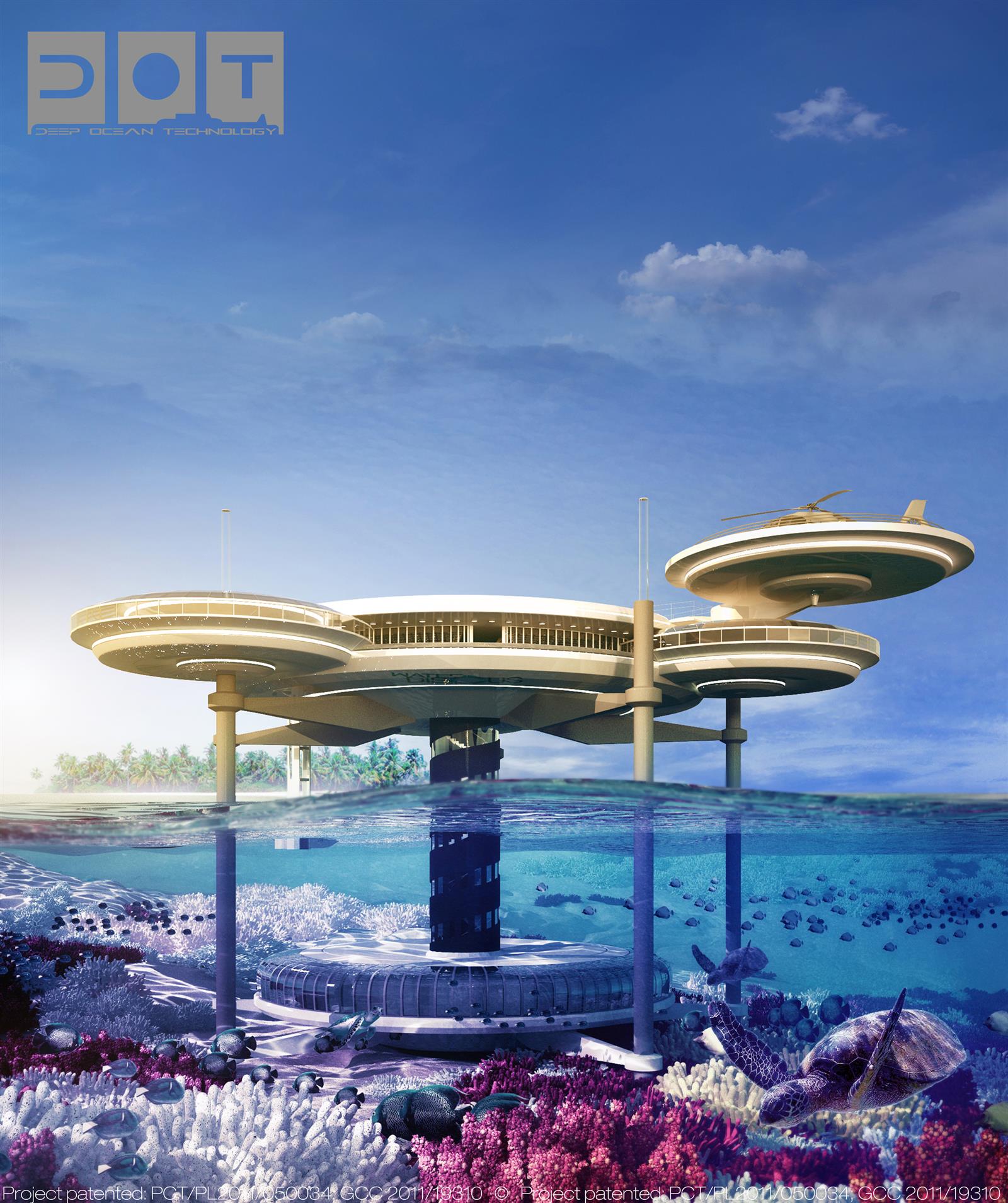 With discs both above water and underwater, guests can admire the depths of the ocean while making the most of the warm climate.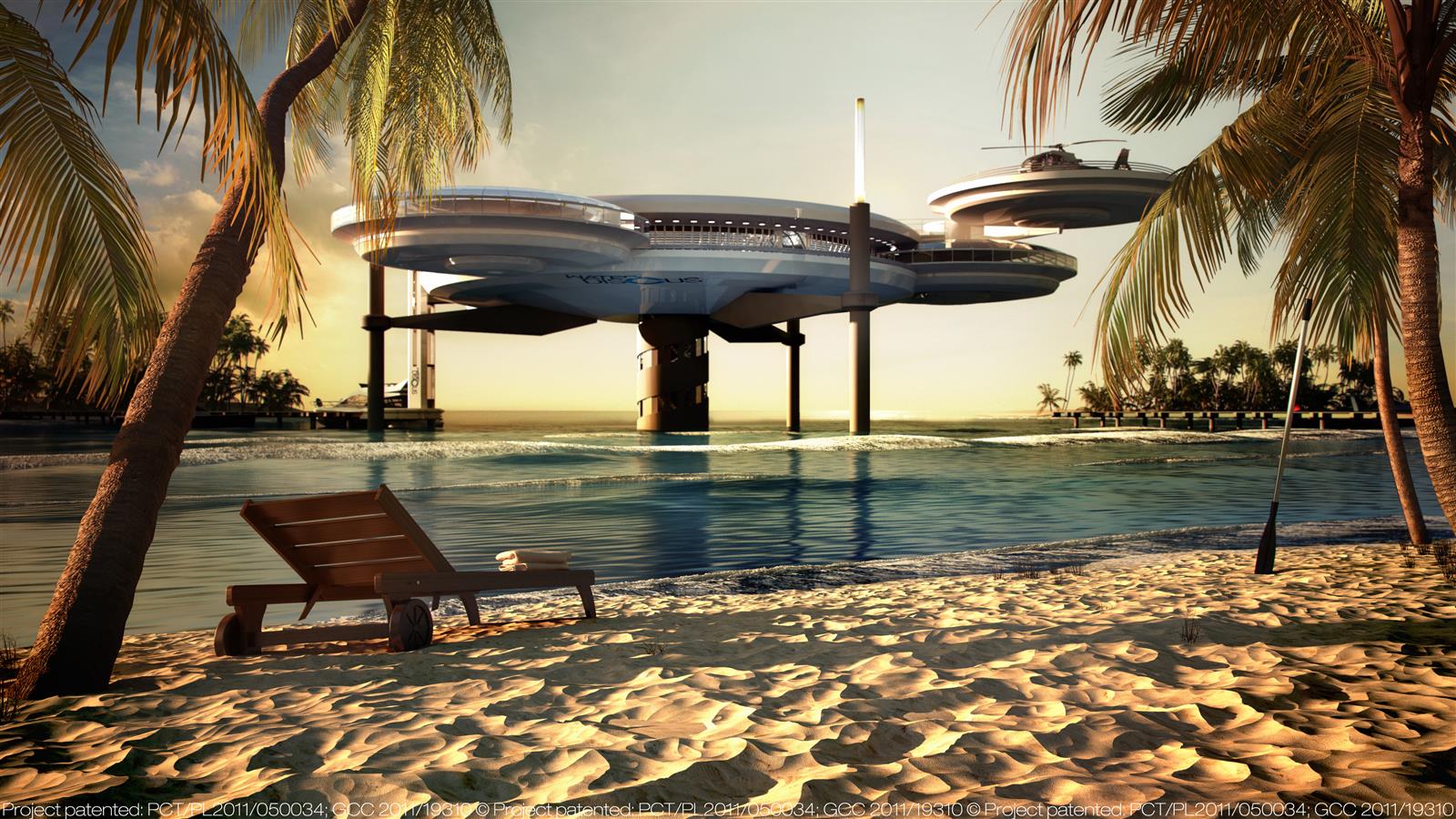 The underwater disc will be placed at depths ranging from 10 to 30 meters.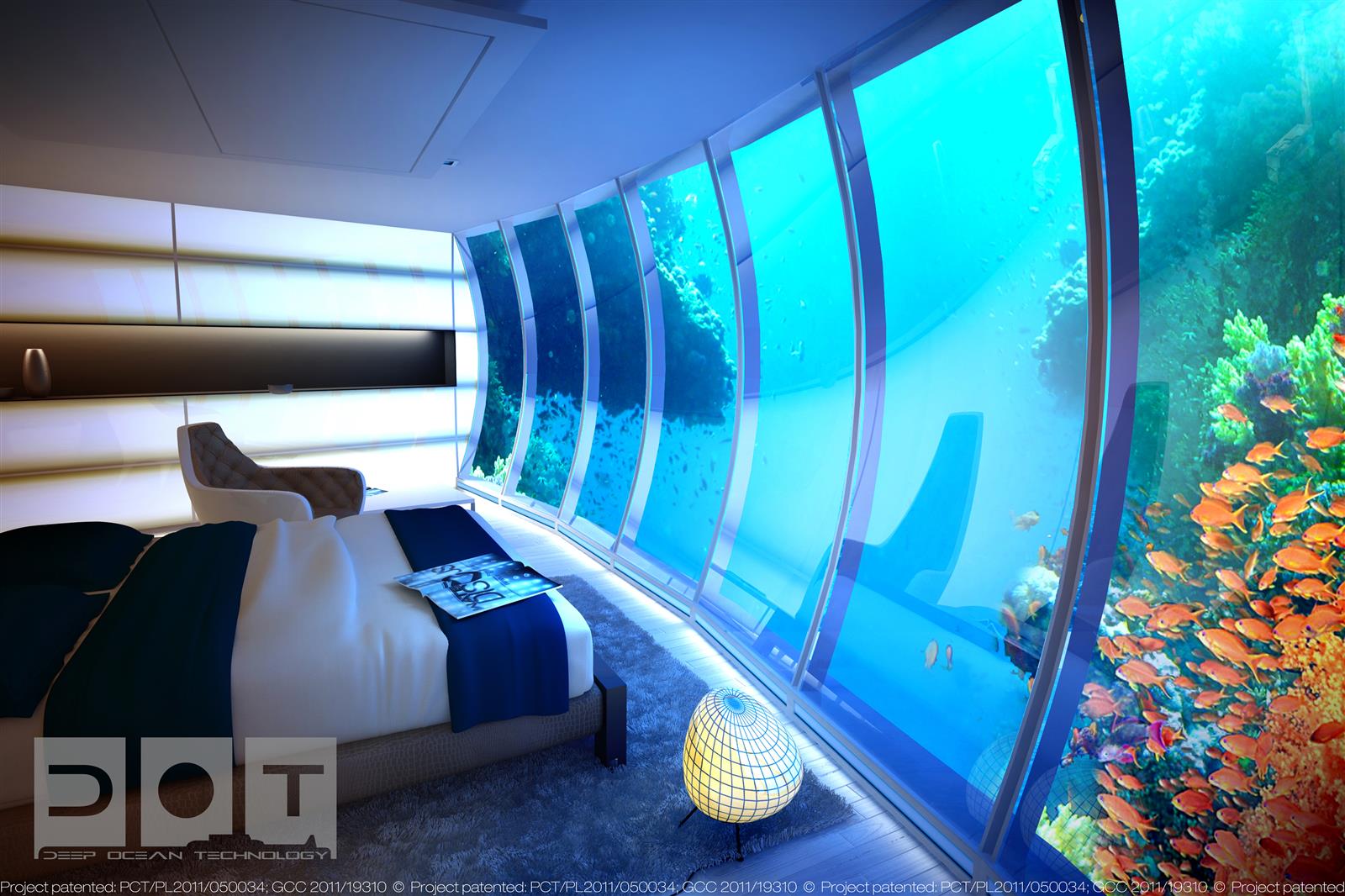 Guests can check into 21 bedrooms with underwater views in the lower disc.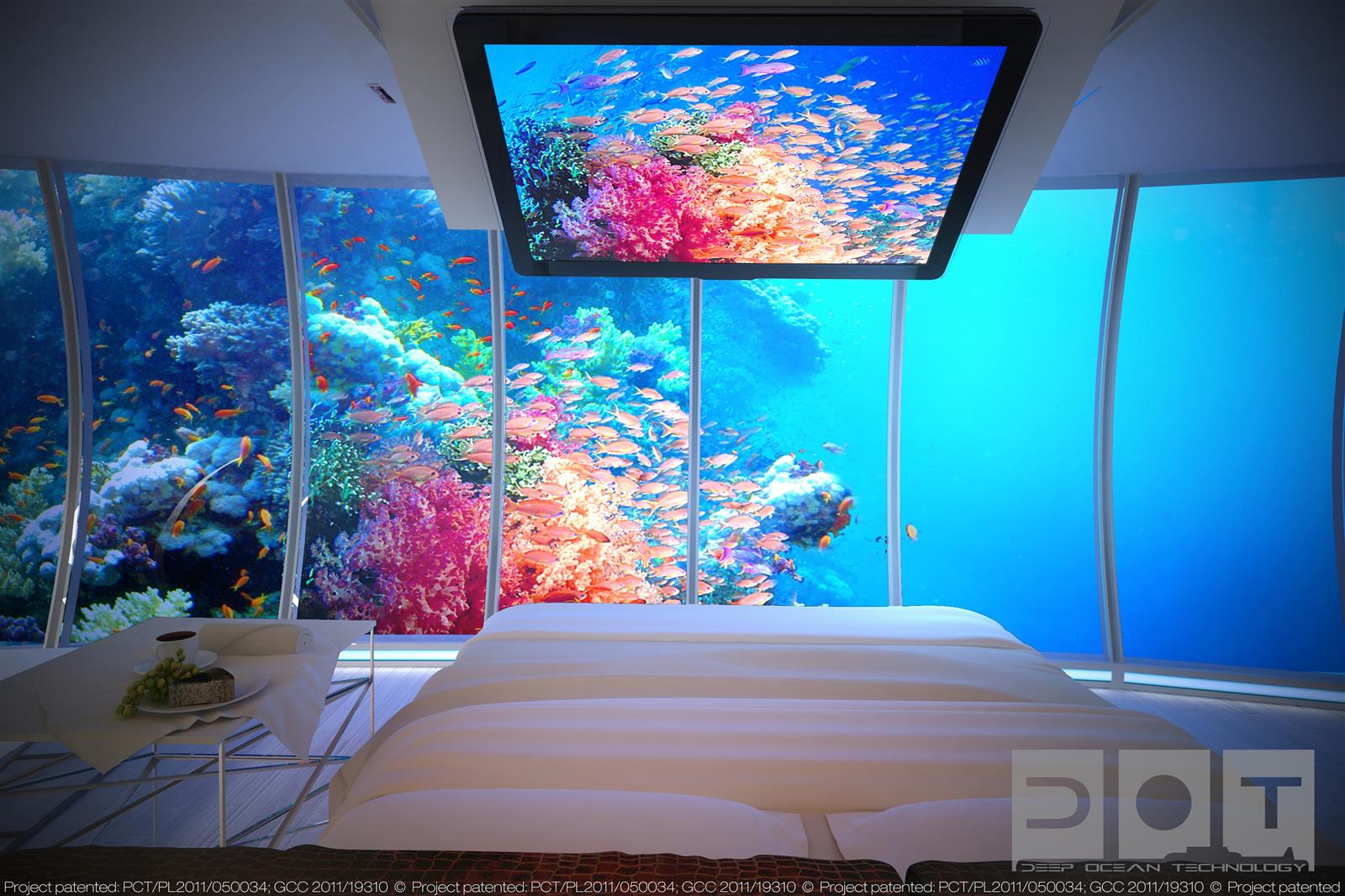 And be surrounded by coral reef and marine life all day and night.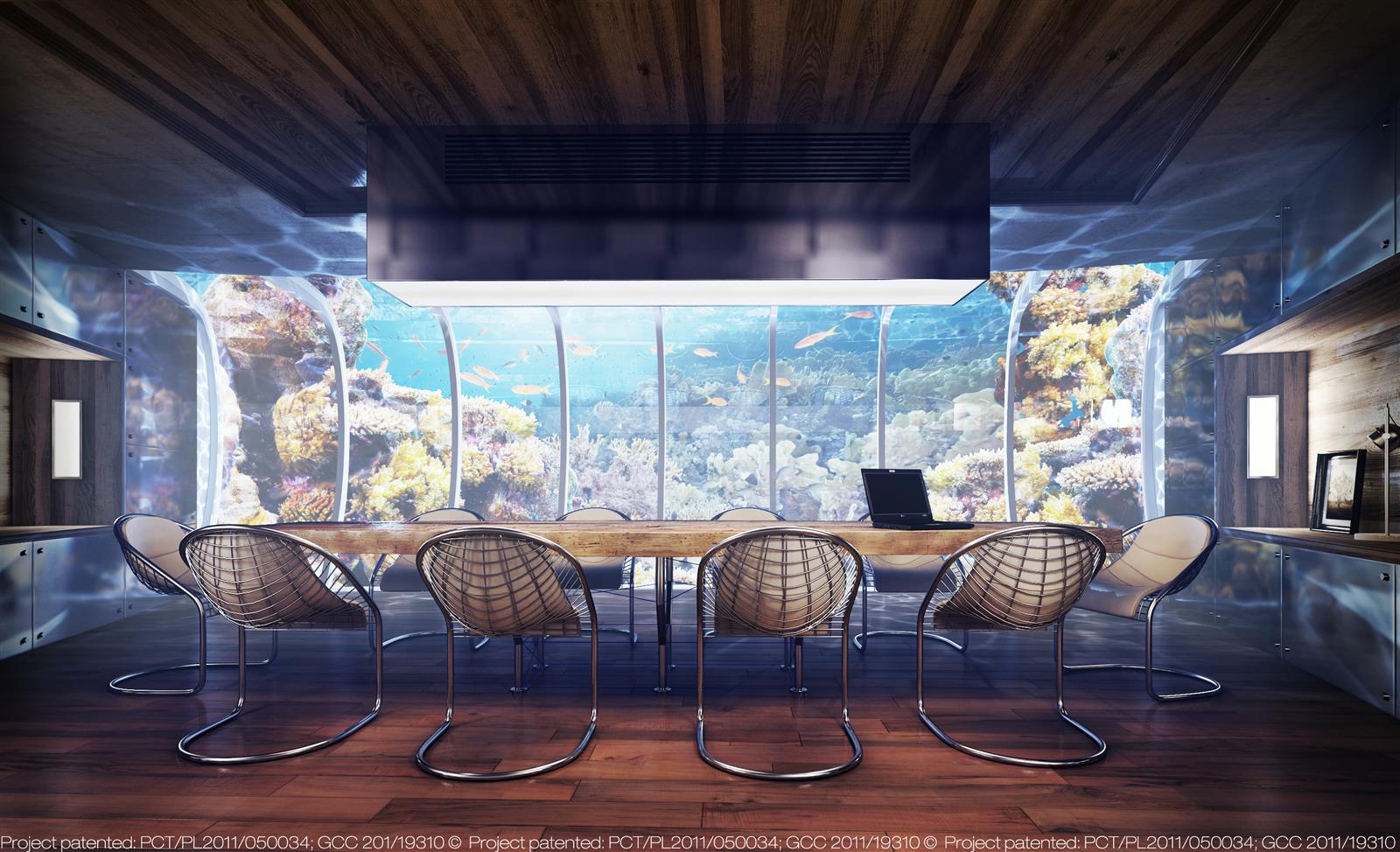 Additional facilities include swimming pools, sun deck, spa, bar, restaurants, a training pool for scuba diving and even a helipad.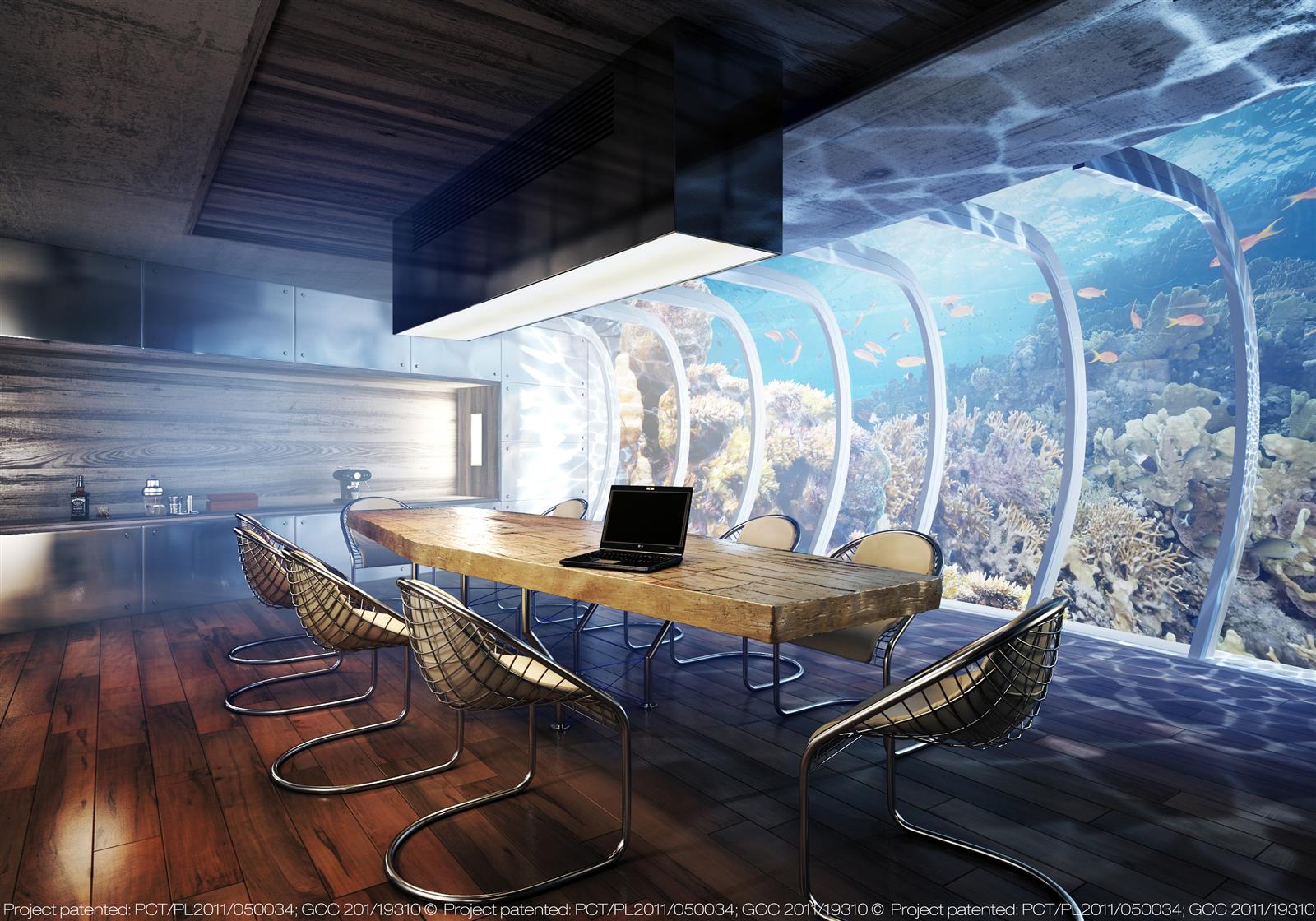 If you're wondering how guests can be transported to the hotel, there's a helipad mounted on the upper disc.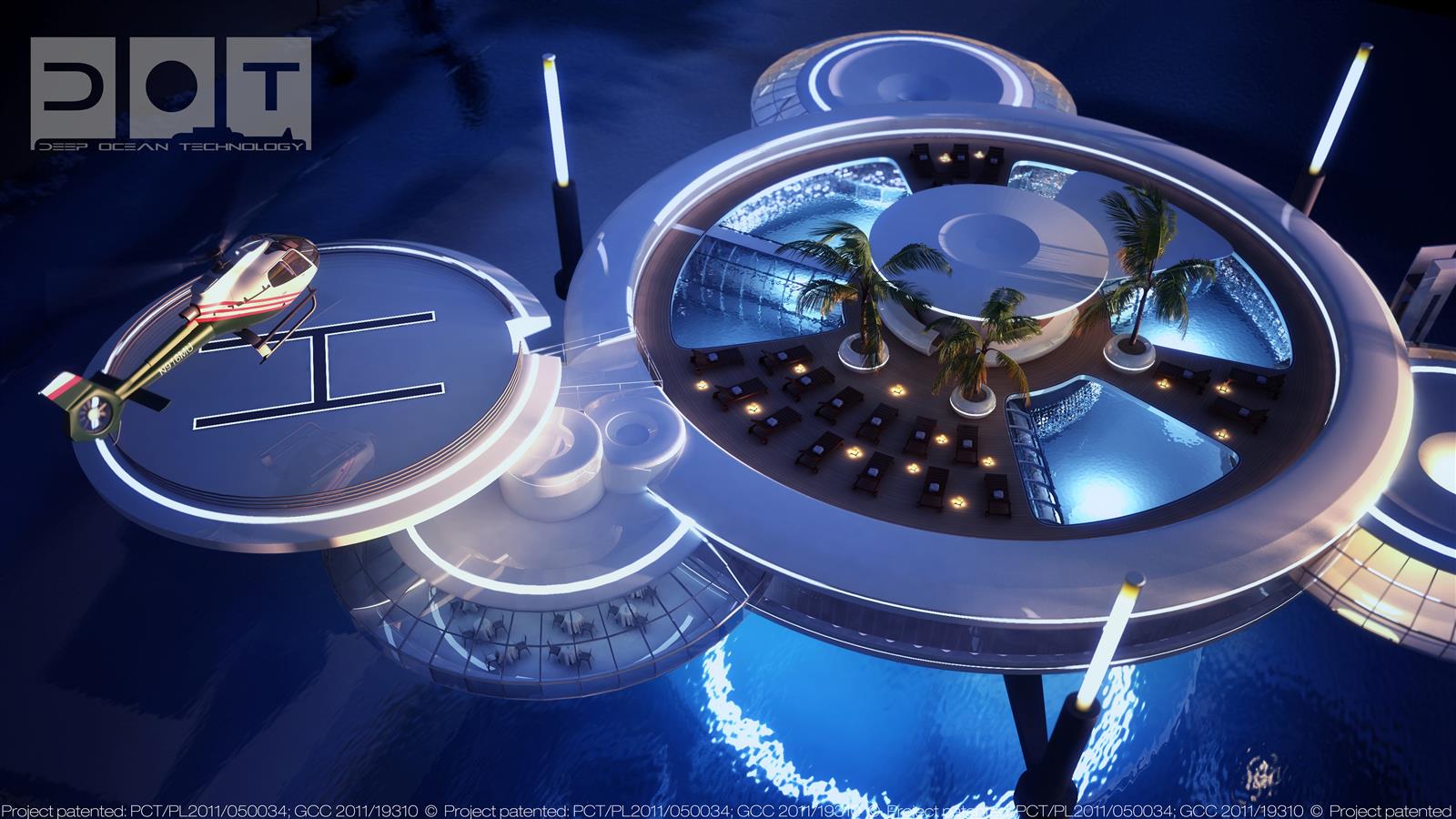 According to Deep Ocean Technology CEO Bogdan Gutkowski, there will be other underwater hotels "situated in all parts of the world."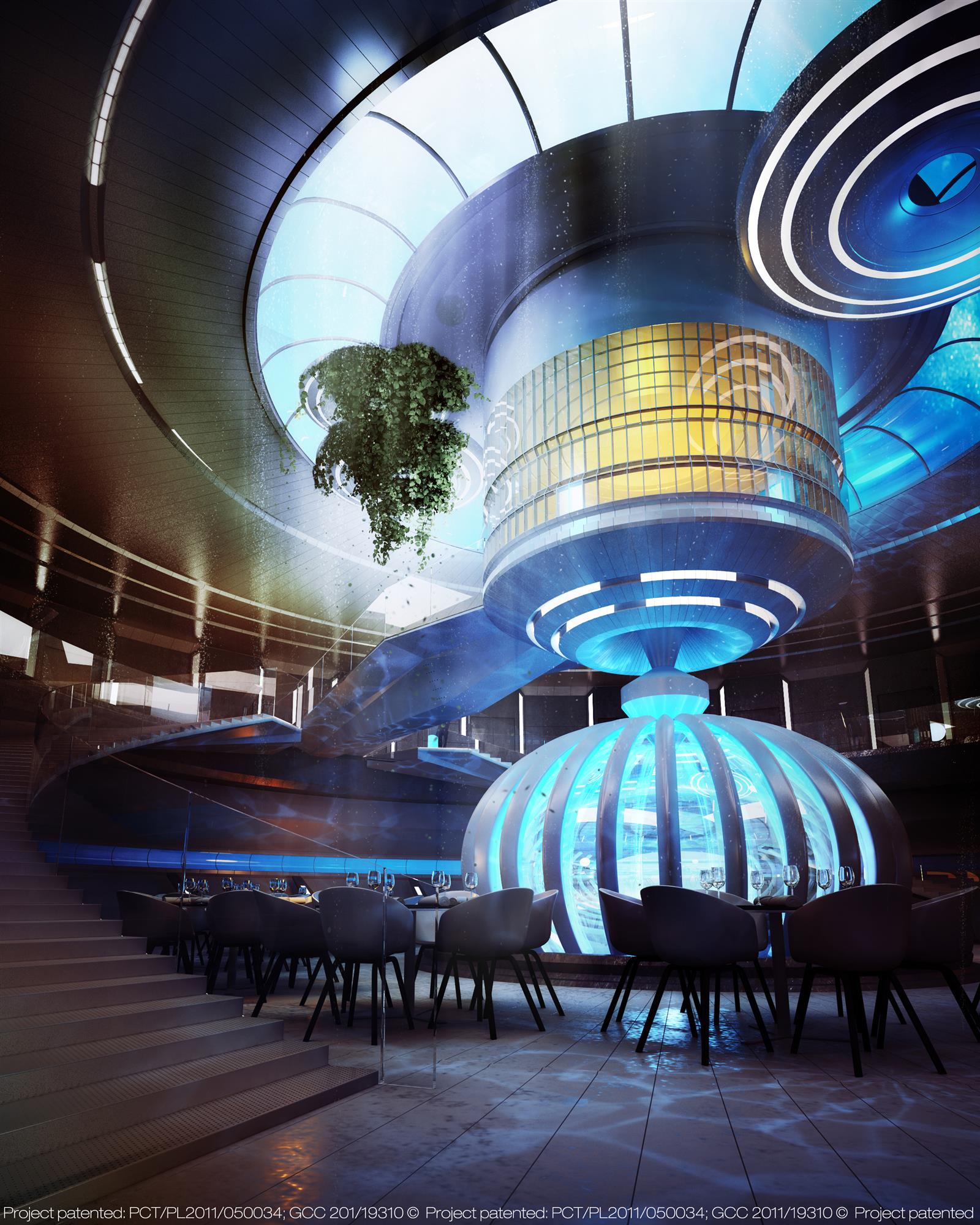 Welcome to the future.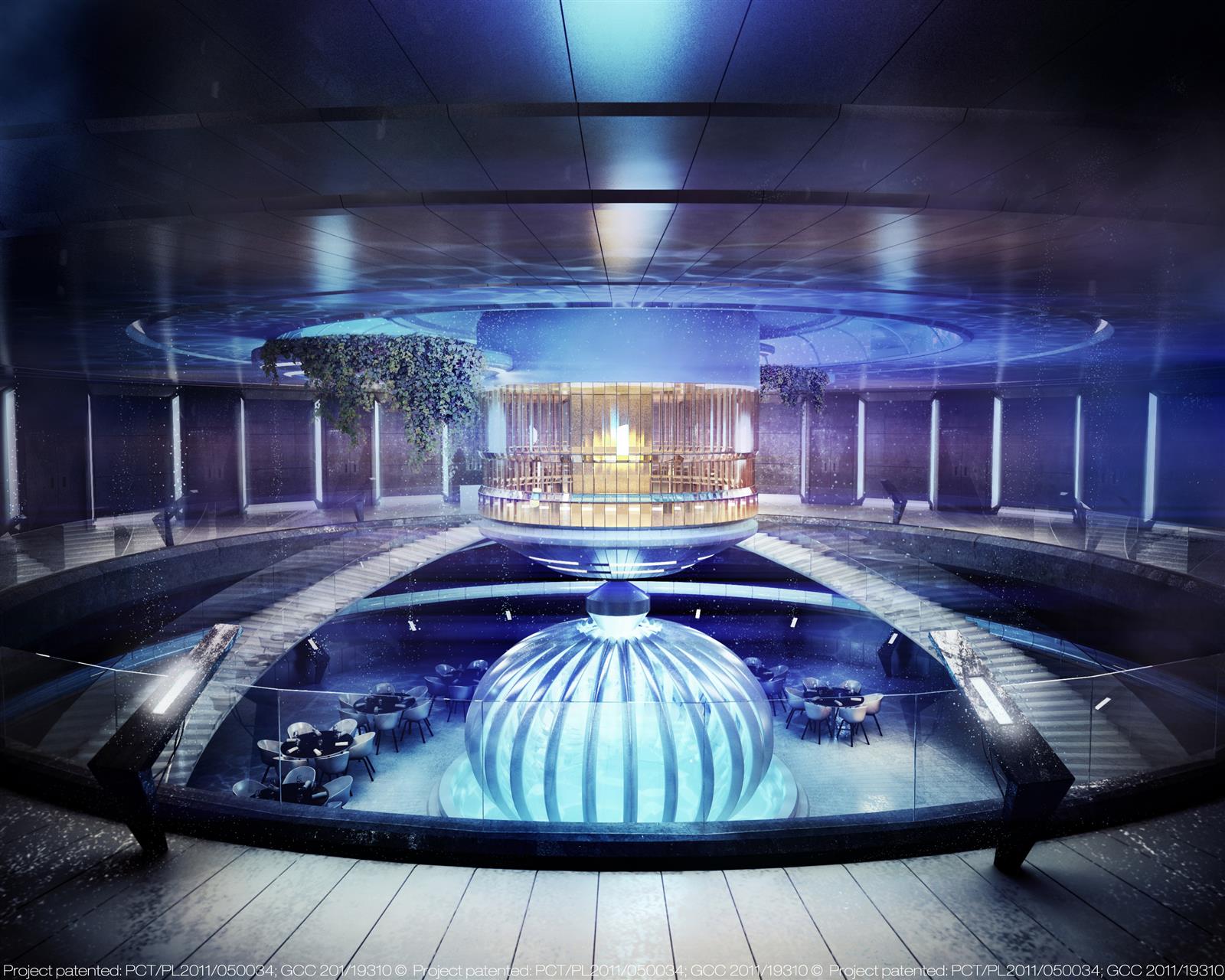 If you thought this underwater hotel was cool, share it with others below!