A shrimper who was fishing off the coast of Key West Florida hauled up a specimen of the rarely seen, little-known goblin shark on 19 April 2014.
Carl Moore says he was fishing for royal red shrimp when he pulled up a net from more than 2,000 feet (609 meters) deep and discovered he had caught more than just shrimp. He accidentally netted an 18-foot (5.5-meter) long goblin shark, which is the rarest of all sharks ever to be seen by humans.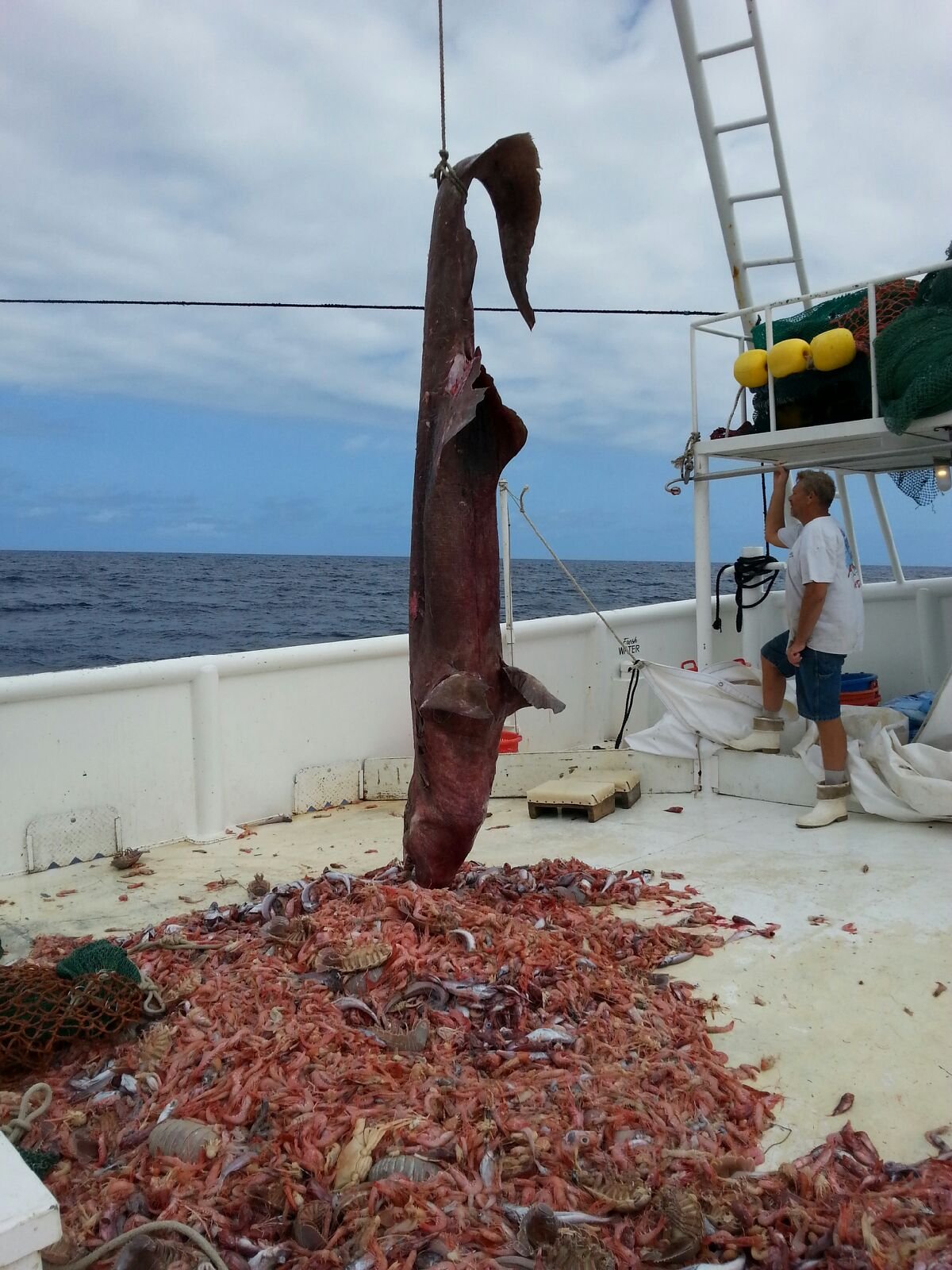 The massive pink shark has a rather freakish look, with an elongated, flattened snout and a protruding jaw with narrow, jagged teeth. It is a deep-water species, but not much is known about it since the prehistoric-looking creatures are rarely caught. The shark has previously been reported in the western Pacific, off Japan, Australia, and New Zealand, according to the NOAA Fisheries Service.
"I didn't even know what it was. I didn't get the tape measure out because that thing's got some wicked teeth, they could do some damage," Moore said.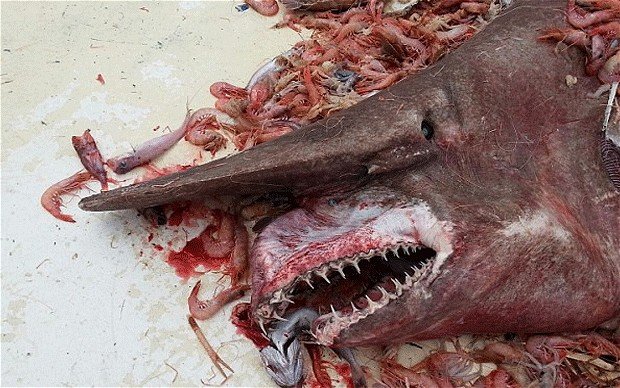 John Carlson from the National Oceanic and Atmospheric Administration says very little information is known about goblin sharks, as this is only the second confirmed sighting in the Gulf of Mexico. The last specimen seen in the Gulf was in July 2000. Because it is so rare, scientists don't even know how long they live, what's their biological status or how they reproduce.
After taking some photos of the rare creature with his cellphone, Moore safely released it back into the ocean.