These eerie pictures of abandoned places give a glimpse into what life was like in these places in 20th Century America.
The images were captured by British photographer, Daniel Barter, 30, and show how these institutions had bowling alleys, theatres, and even hairdressing salons.
Mr Barter, from London, was travelling through America's north eastern states when he had the chance to explore the derelict public buildings left untouched since they were closed down.
But his adventures weren't without an element of danger. Some involve trespassing which in the United States is a criminal offence and his 5,000 mile road trip with fellow photographer Dan Marbaix often left him in areas considered unsafe.
Mr Barter said: 'We visited five states and several major cities, from New York City to Pittsburgh. It got pretty wild at times, so much so that in the more destitute areas, our guide carried a Glock.'
The bleak hallways of one of the cell blocks at a penitentiary in Pennsylvania. Most of the buildings were left untouched since the day they closed their doors.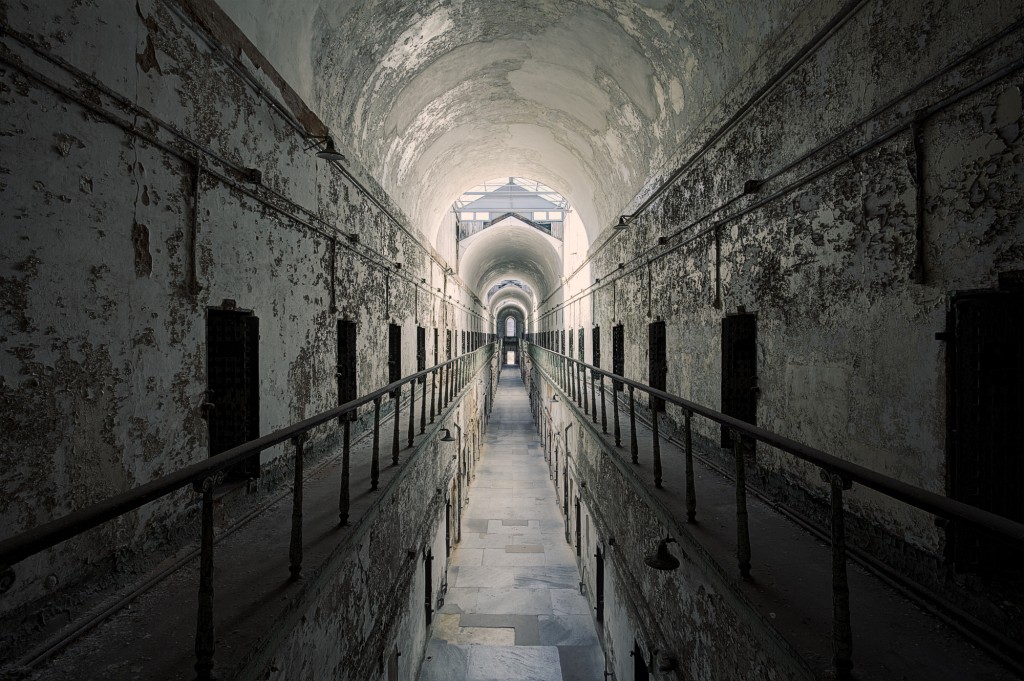 Some asylums, like this sanatorium in New York, even came equipped with a hairdressing salon.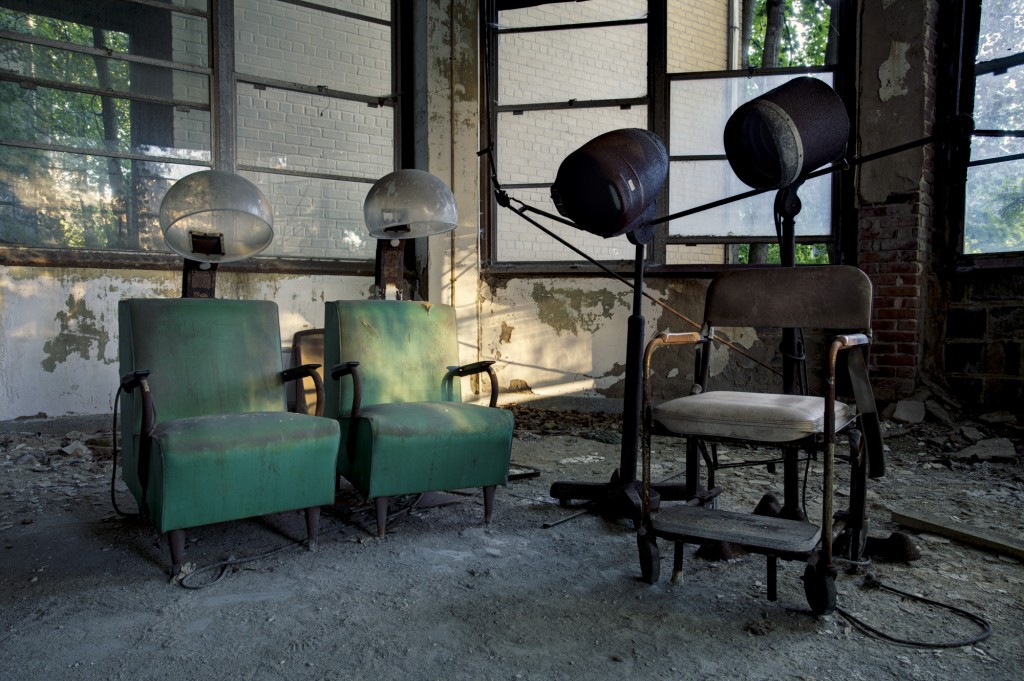 School assemblies would have once taken place in this hall at an elementary school in Pennsylvania but now the seats are starting to rot.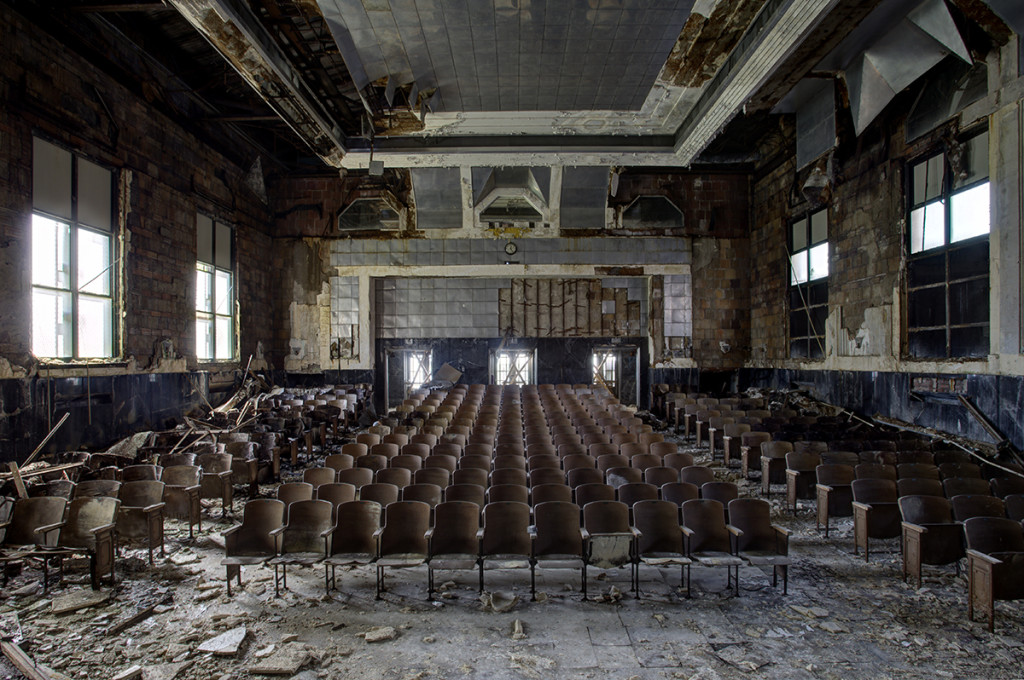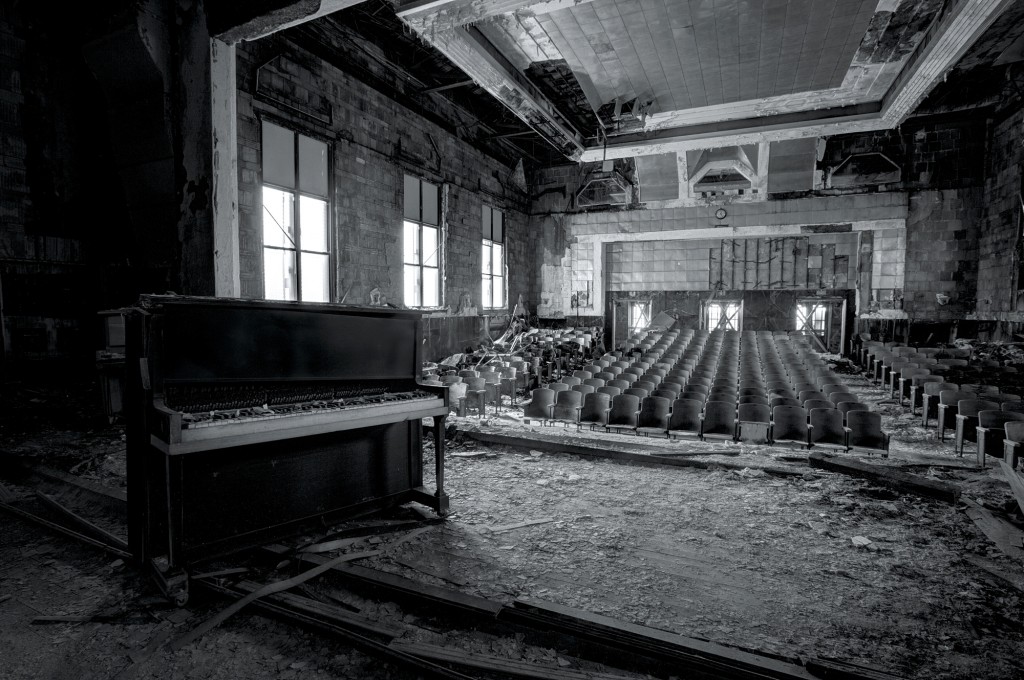 Despite not hosting any more shows, this theatre in Connecticut still retains some features that show it was a once grand building.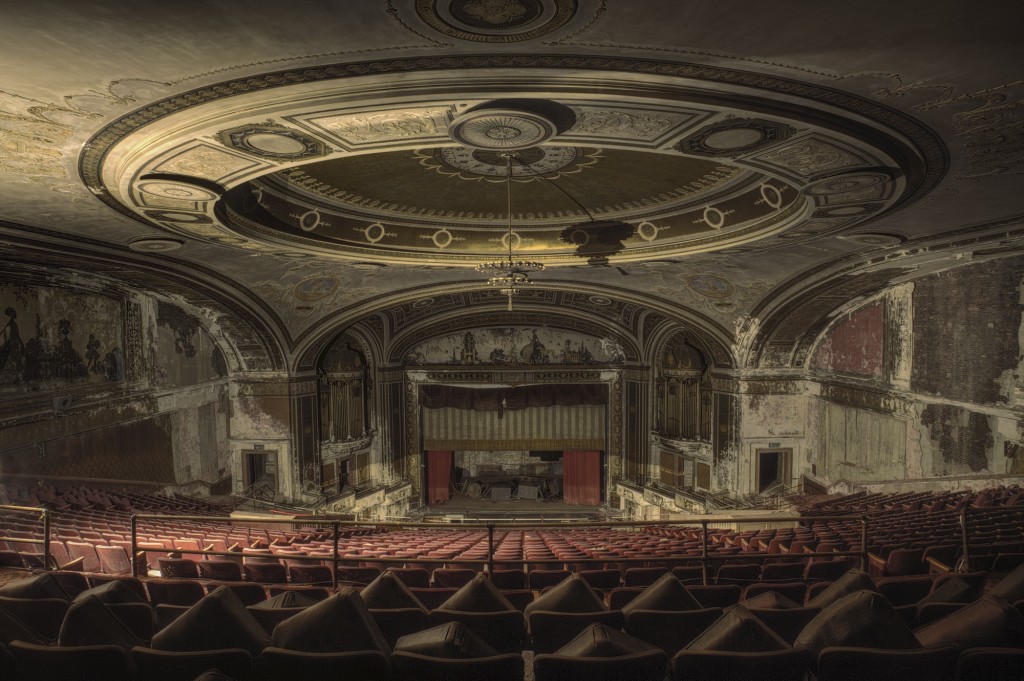 Buffalo Central Terminal in New York.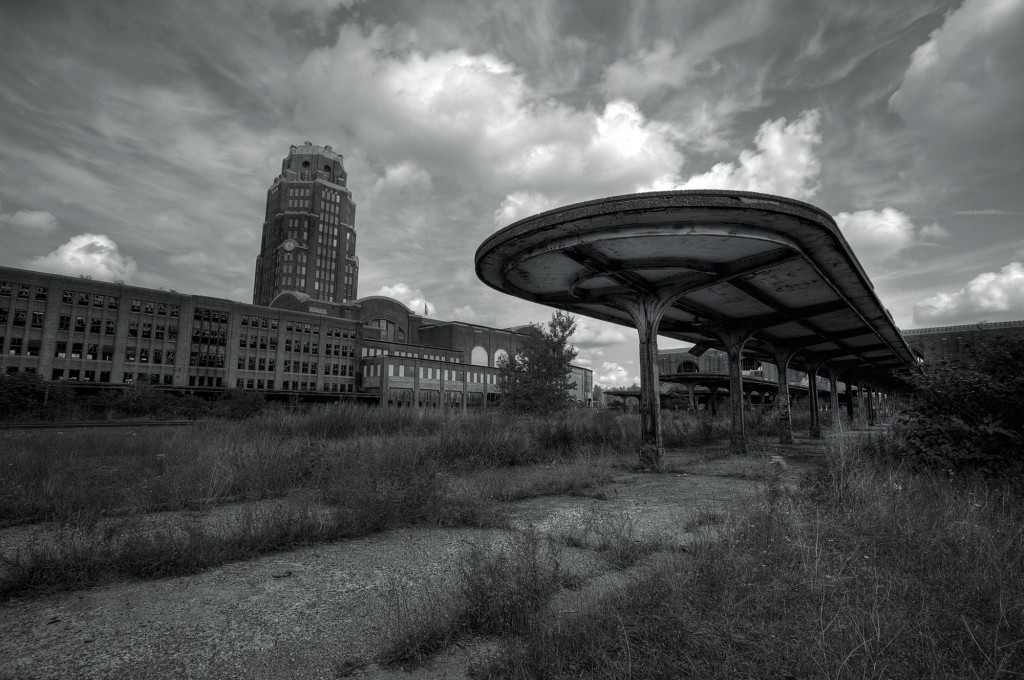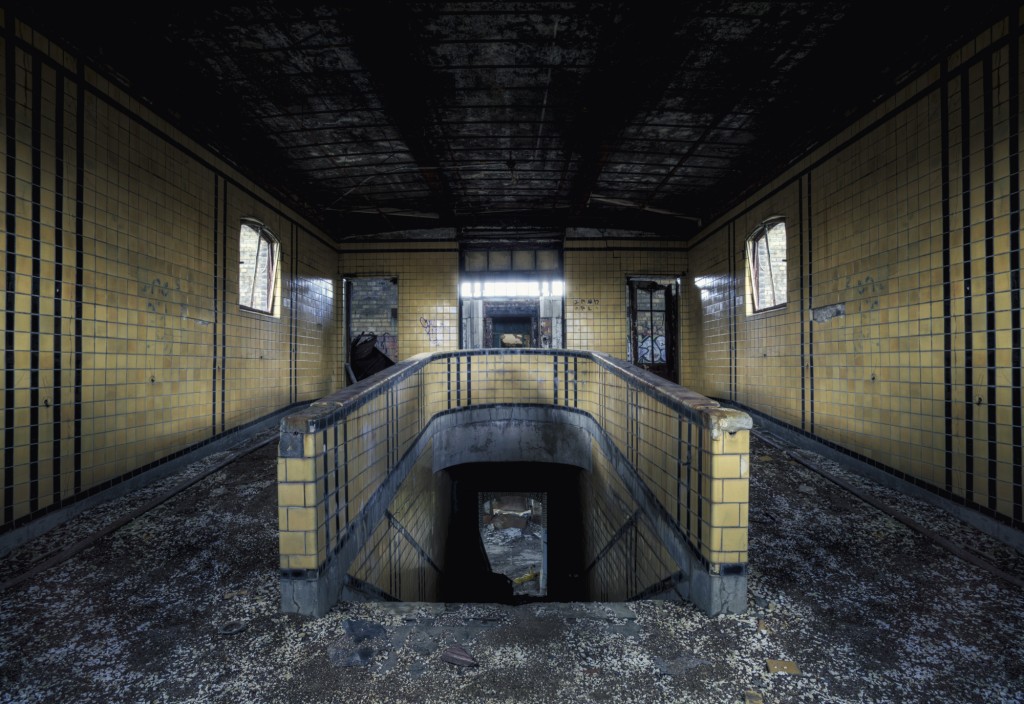 An altar at a disused church in Pennsylvania found by Mr Barter is left to rack and ruin.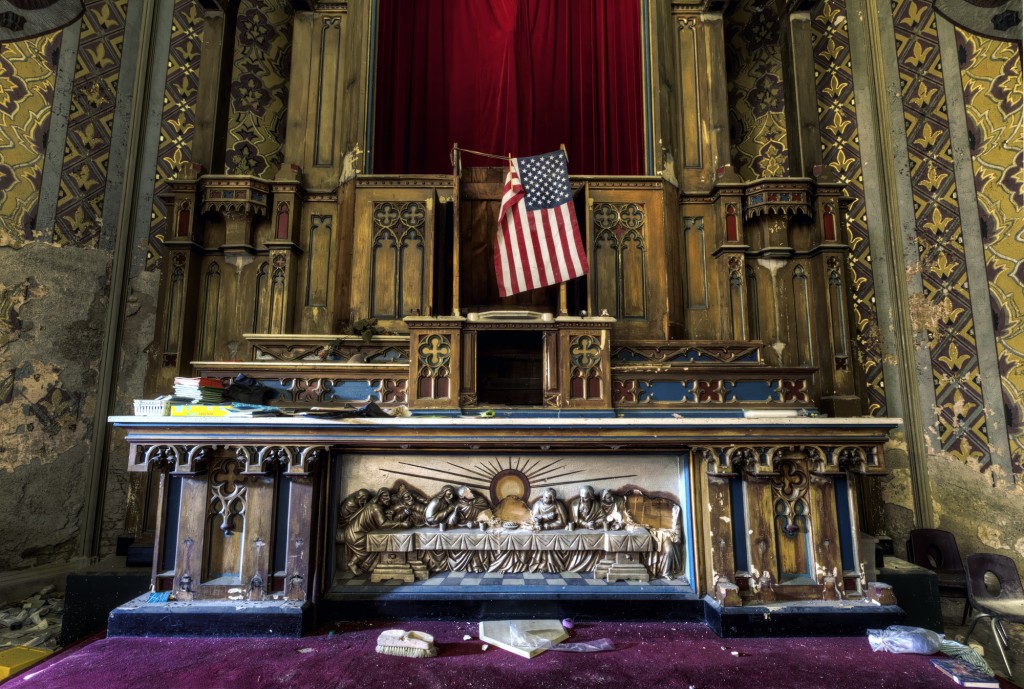 This testing cell in New Jersey would have once tested jet engines but now it is derelict.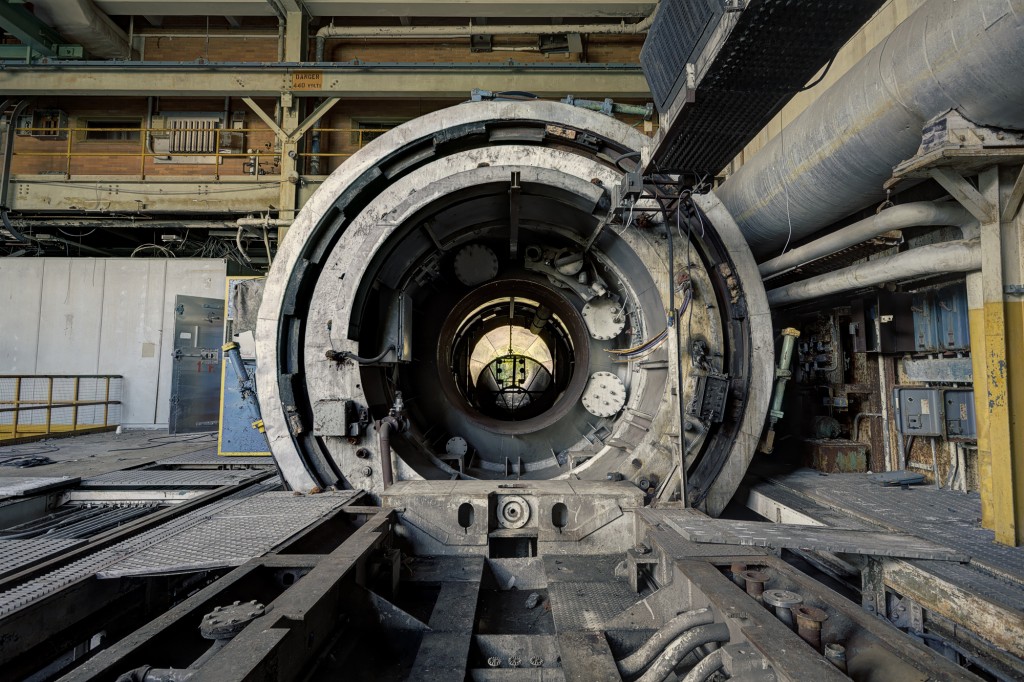 This particularly worn organ was found in an asylum in New York.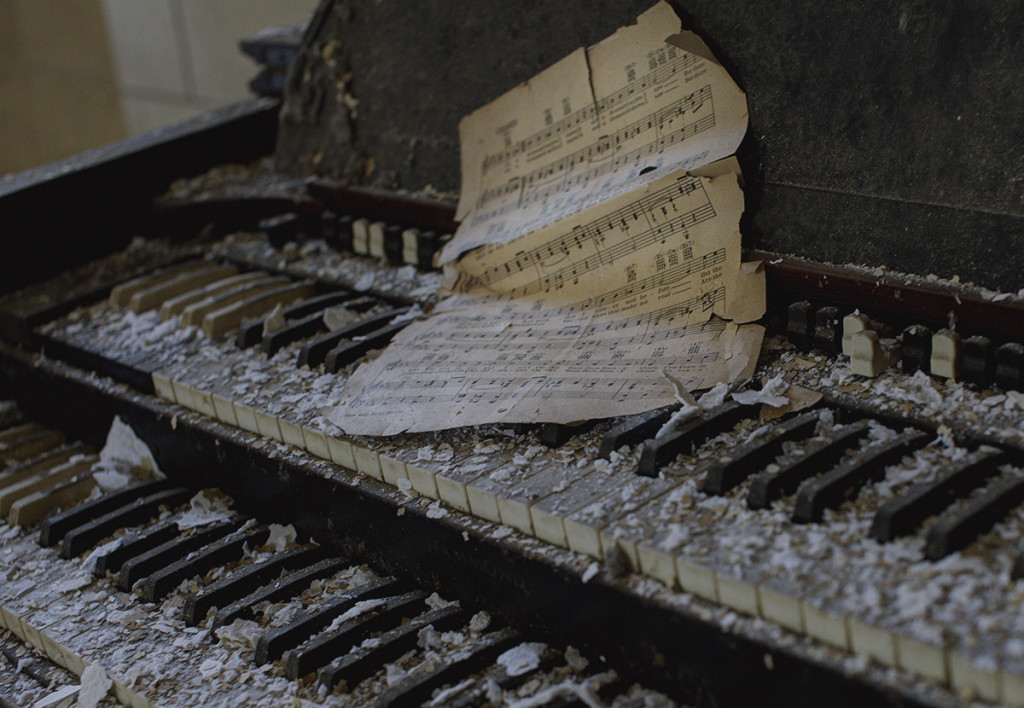 This crumbling bedroom was once a guest room at a Masonic Lodge in New York, untouched since the building closed its doors.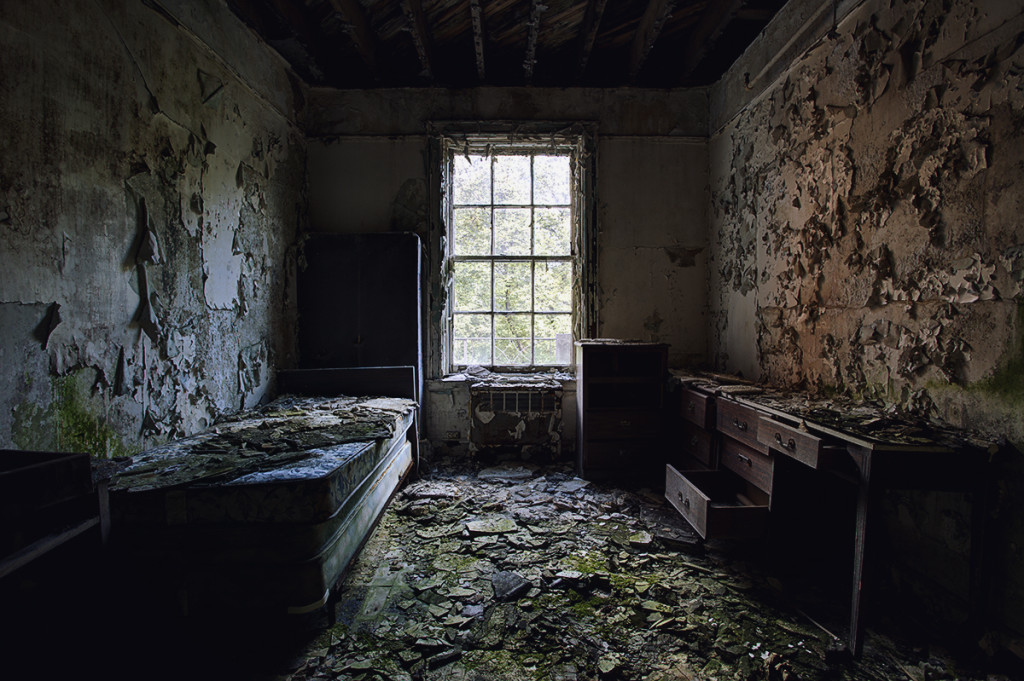 There is no chance of getting a strike at this abandoned asylum in New York, as the pins are strewn across the floor.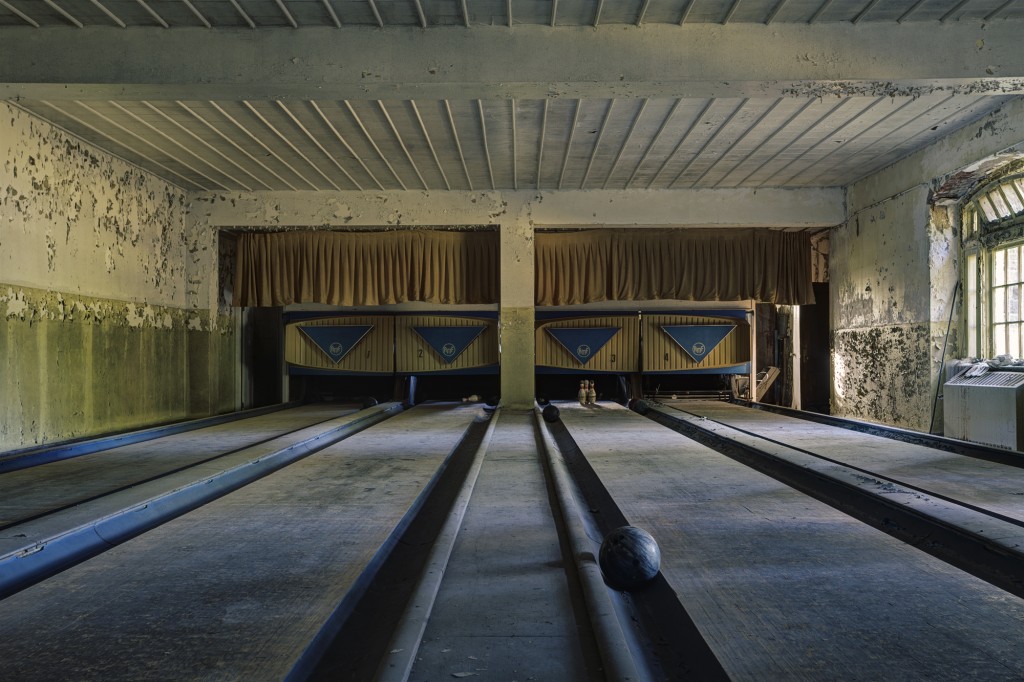 Places that are once filled with life can turn into ghostly shadows of their former selves when left to total abandonment. Yet they still remain bizarrely mesmerizing to those that stumble upon them, even if they have been forgotten by most of society. Share these haunting images with your friends.