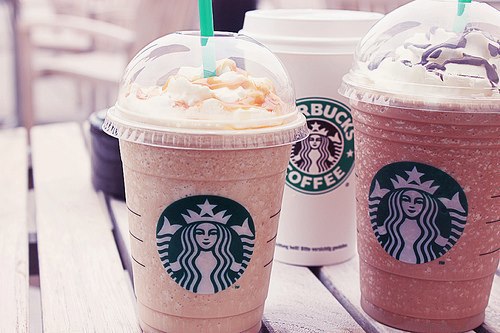 Starbucks has a little-known perk for members of its rewards program: Free refills on drinks, regardless of your original order.
As long as you're a rewards member at the green or gold level and you don't exit the store after your original order, you qualify for the free refills, according to the coffee chain's policy.
The refill drinks must be one of Starbucks' lower-priced drinks, however, which include brewed coffee, iced coffee, hot tea and iced tea. And you must purchase the drink on a registered Starbucks card at the green or gold level.
Rewards members reach green level when they have accumulated five stars, which is equal to five Starbucks purchases. Gold level is achieved by accumulating 30 stars in 12 months.
In case you are wondering what drinks to order to accumulate your stars, check out this handy Frappuccino guide.

Know anyone who's an avid Starbucks coffee drinker? They may not be aware of this perk even if they are members. Share these tips with others.