In our world of perfection, you may have wondered what supermodels look like before several stylists have worked their magic. They are, after all, some of the hottest women in the world.
Here are some side-by-side comparisons of the world's most famous models with and without makeup. We think these girls are still beautiful, but who knew their appearances were altered this much?
See Cindy Crawford, Miranda Kerr, Adriana Lima and more without their makeup.
Naomi Campbell Without Makeup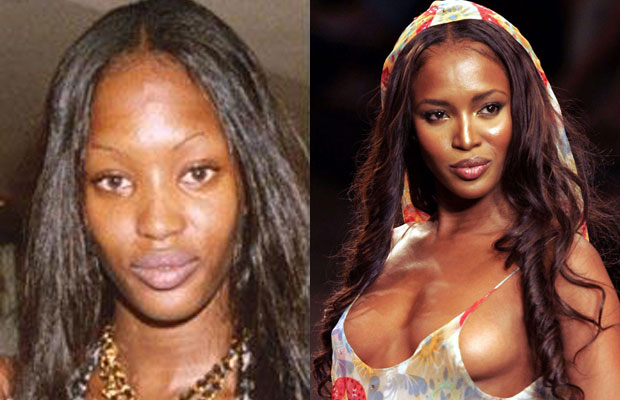 Naomi Campbell has a reputation of being a bit out of control and her makeup-less photo, snapped by a paparazzo, seems to frame that.
Emily Didonato Without Makeup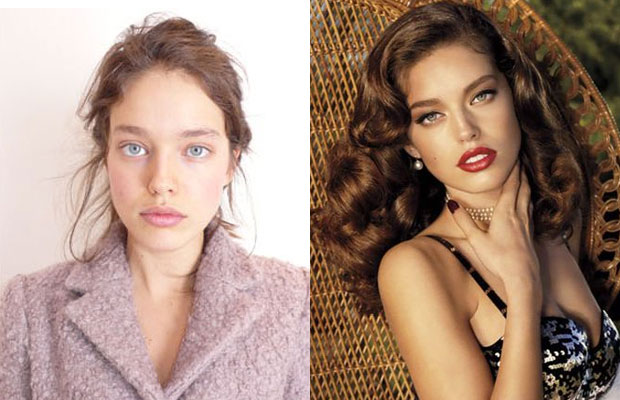 Only Emily DiDonato can look like a ravishing Victoria's Secret model with makeup and resemble an American Girl doll without it.
Constance Jablonski Without Makeup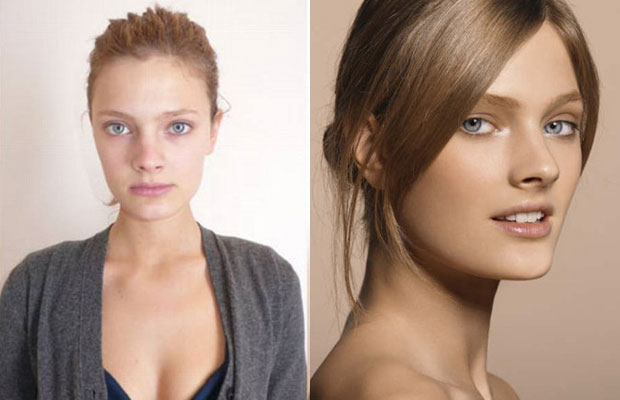 The strawberry blond beauty went au naturale for her cast photo for Louis Vuitton's F/W 2010 fashion show yet still looked as refreshing as she would after her turn on the makeup chair.
Catherine McNeil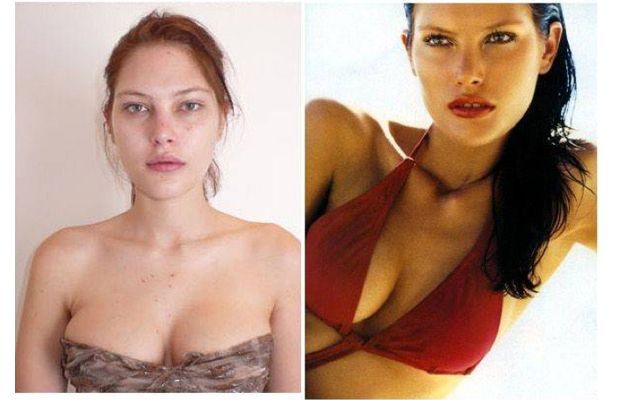 Kate Moss Without Makeup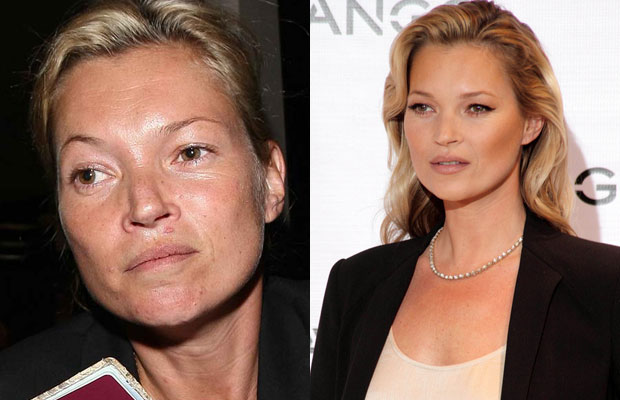 We can't fault the supermodel for aging and not caking her face with make-up off the runway, like she does in a photo of her out-and-about above.
Gisele Bundchen Without Makeup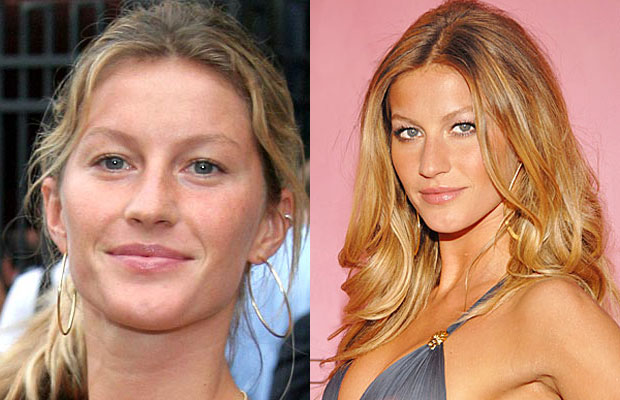 Mrs. Tom Brady, pictured above out-and-about, doesn't exactly live up to her reputation as the "World's Highest-Paid Supermodel" without makeup on, but we can't expect her to look like a million dollars around the clock.
Shalom Harlow Without Makeup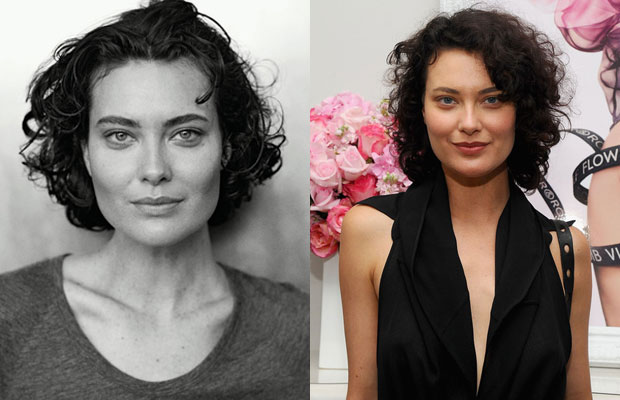 It's easy to see why Canadian supermodel Shalom Harlow has a history of being one of the world's top-earning models. The veteran maintained her appeal without makeup in Harper's Bazaar September 2009 issue.
Selita Ebanks Without Makeup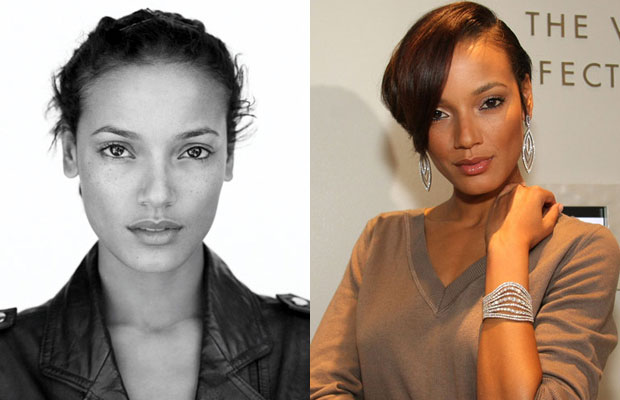 Looking at this portrait of Ebanks (taken from an unknown source), we honestly can't tell the difference between Selita Ebanks without cosmetic enhancements and her covered in them.
Maryna Linchuk Without Makeup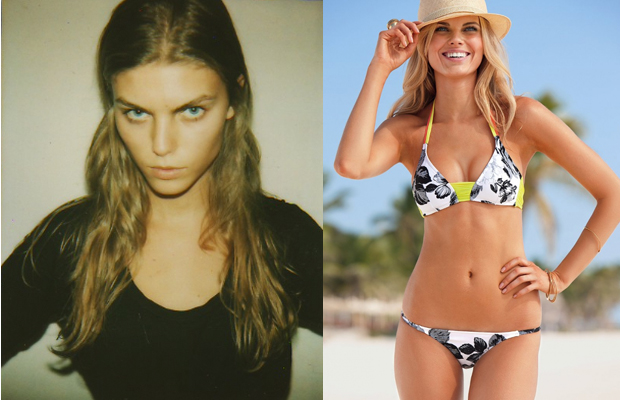 Noemie Lenoir Without Makeup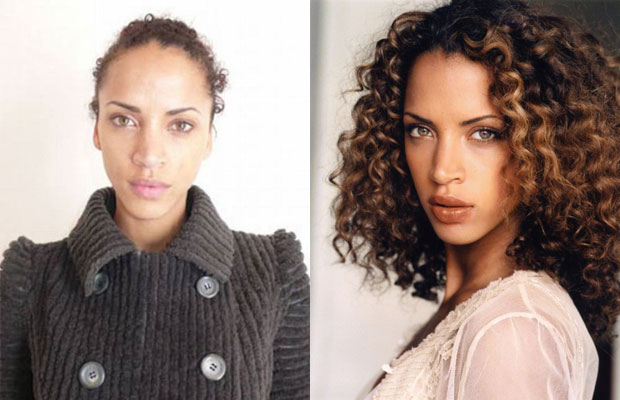 The French supermodel, pictured without makeup above for the Louis Vuitton F/W 2010 cast photo, looks just as picture-perfect as she would with a whole beauty team behind her.
Natasha Poly Without Makeup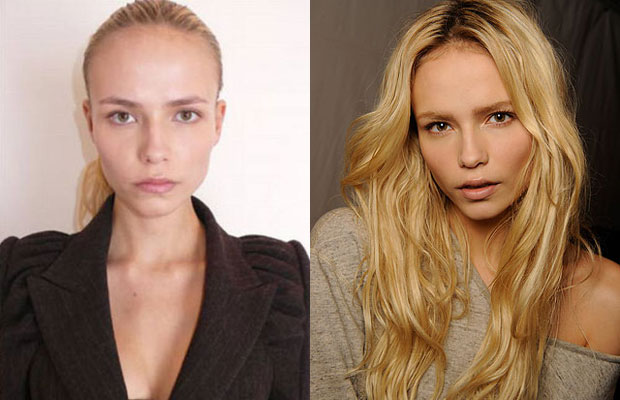 Without makeup, as seen in this Louis Vuitton F/W 2010 cast photo, Poly has an ice-cold beauty. With a hint of it, Poly exudes more of the free-spirited beach blond vibe.
Lily Aldridge Without Makeup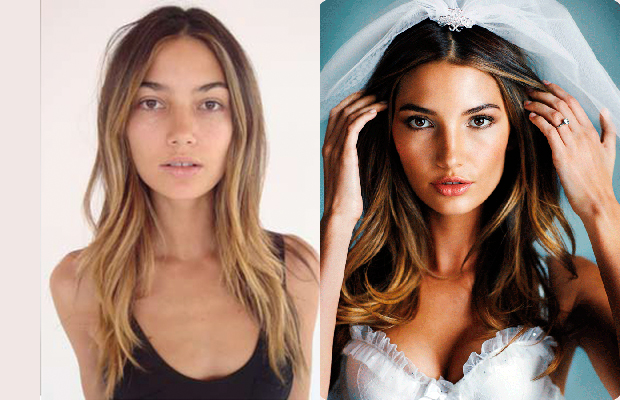 Rosie Huntington Whiteley Without Makeup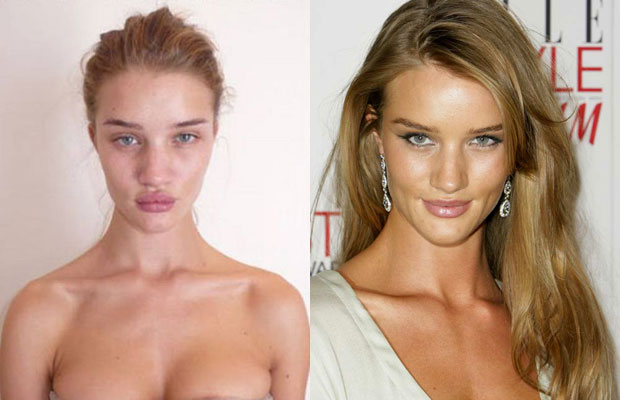 Considering this photo was taken backstage during the madness of F/W fashion week in 2010, a tired-looking, makeup-less Huntington-Whiteley was to be expected.
Mariacarla Boscono Without Makeup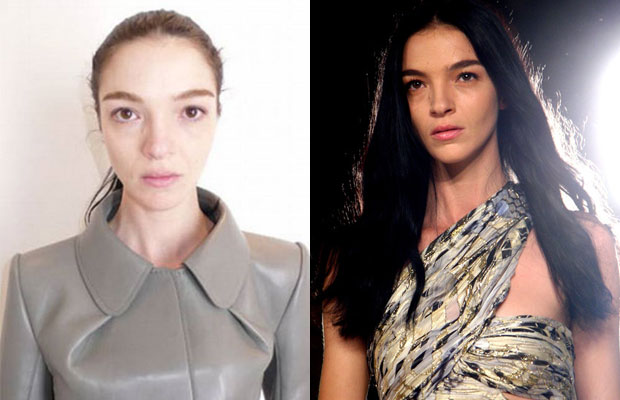 Mariacarla Boscono is undoubtedly the strangest looking model in her most natural form, as evidenced by her photo taken backstage at Louis Vuitton's F/W show in 2010. That wasn't meant to ridicule her either, her otherworldly appeal simply sets her on another level of attractiveness.
Joan Smalls Without Makeup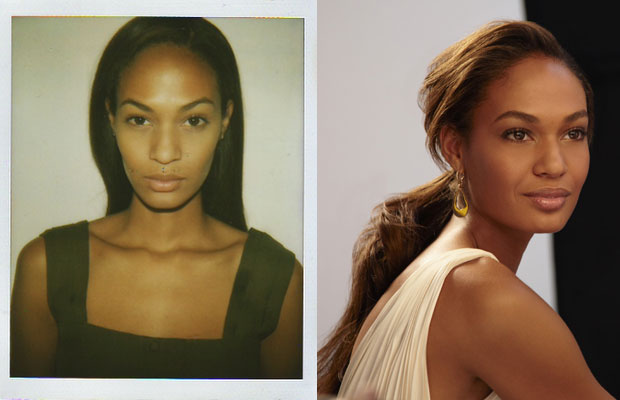 Judging by this polaroid of Smalls (taken backstage for an unknown fashion show), it's obvious why she was scouted by a modeling agency. Without the bells and whistles that go into making a flawless supermodel, Smalls' distinct attractiveness is still apparent.
Doutzen Kroes Without Makeup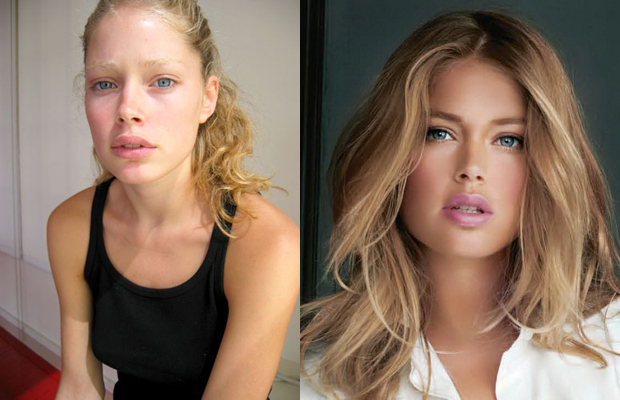 Lily Donaldson Without Makeup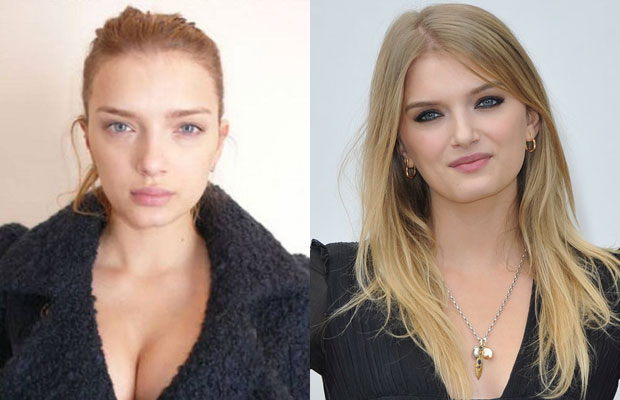 The Fashion Week favorite should think about rocking the fresh-faced look she did for the Louis Vuitton F/W show cast photo back in 2010 more often. It makes her stand out more than the overtly done smokey-eye look.
Lara Stone Without Makeup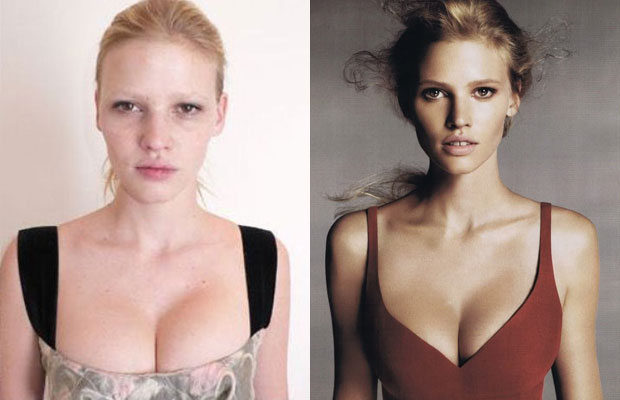 Generally, Lara Stone stands out as a younger Kate Moss look-a-like. Sans makeup, Stone blends in more with her pale European contemporaries.
Behati Prinsloo Without Makeup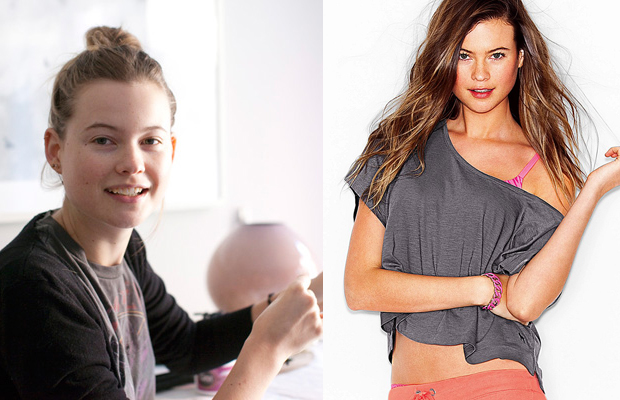 Laetitia Casta Without Makeup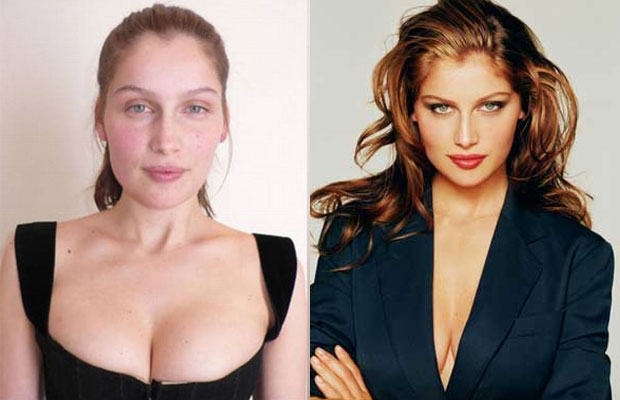 Laetitia Casta has always been regarded as one of the ideal French supermodels – tall, busty and with unmatched beauty. Although an eyeliner-less Casta, pictured above in a 2010 photo for Louis Vuitton's runway show, is less of the striking model she's known as, we still get the vibe of her luscious sex appeal.
Karolina Kurkova Without Makeup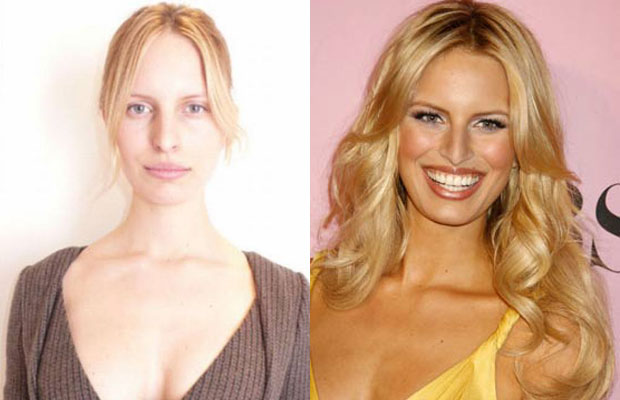 Without or without expensive make-up (as pictured above for the Louis Vuitton F/W cast photo in 2010), Karolina Kurkova still naturally has the jaw-dropping bone structure that reminds us why she's a supermodel.
Erin Heatherton Without Makeup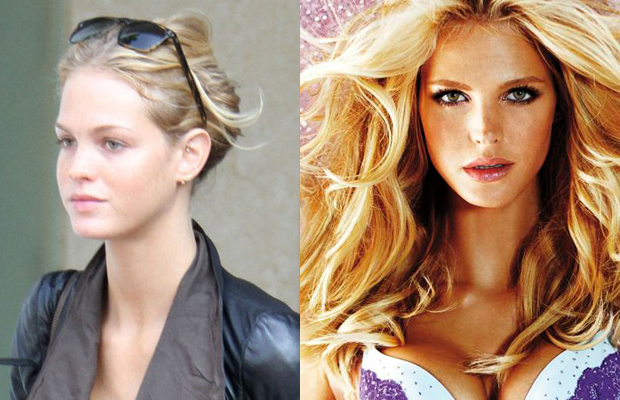 Chanel Iman Without Makeup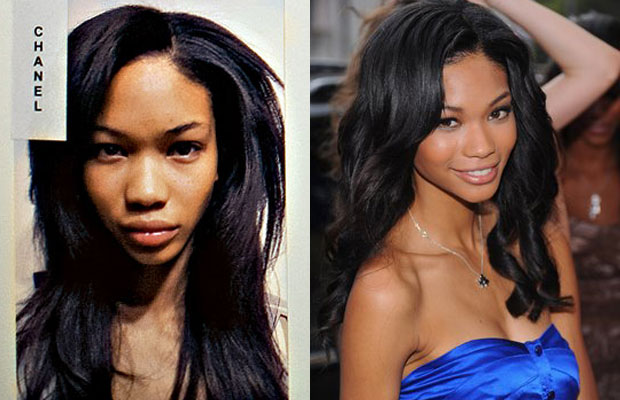 In Victoria's Secret lingerie, Chanel Iman has the swagger of some of her veteran contemporaries, including Adriana Lima and Selita Ebanks. But without makeup, as pictured in the polaroid taken for casting purposes when Iman was 19, we're reminded of how young the now 21 year-old model still is.
Kristen McMenamy Without Makeup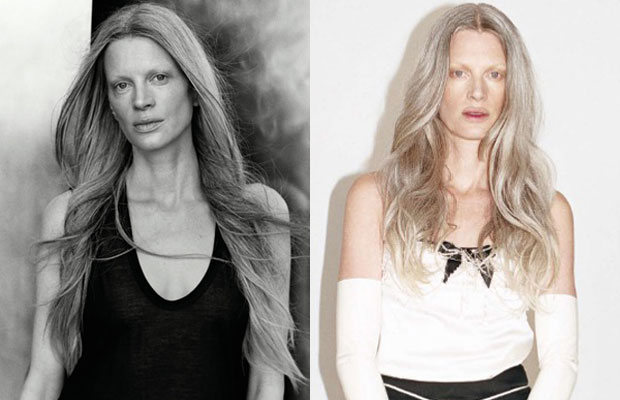 The veteran supermodel, seen without makeup for the Harpers Bazaar September 2009 issue, looks as hauntingly gorgeous as she does made up.
Jessica Stam Without Makeup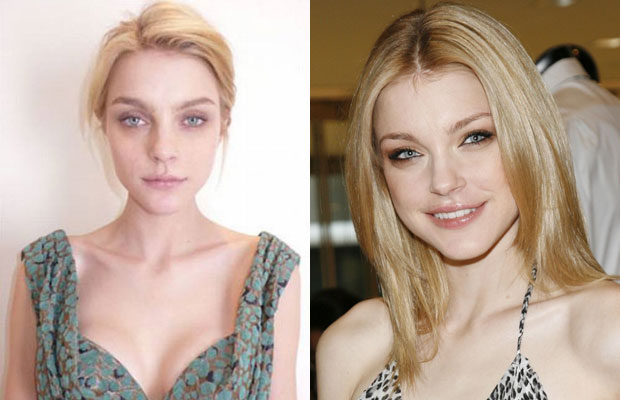 Jessica Stam, arguably leading the pack of the new generation of top models, showed us why the fashion world can't get enough of her by being photographed for the Louis Vuitton F/W fashion show in 2010 with a face that looked even more intriguing without makeup.
Helena Christensen Without Makeup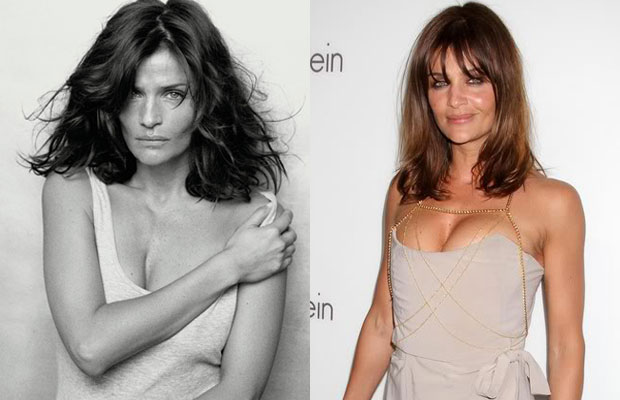 A then 40 year-old Christensen decided to bare a makeup-free face in the "Supernatural: Supermodels Without Makeup" spread for Harper's Bazaar in 2009.
Heidi Klum Without Makeup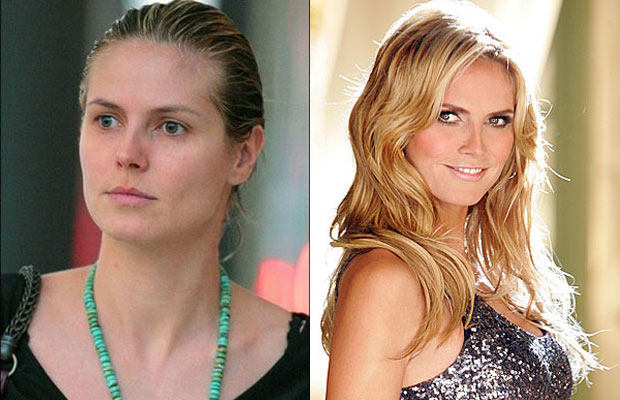 Heidi Klum can't always look like the stunning supermodel she does in Project Runway. This photo of her running errands a couple of years ago reminded us of her humanity.
Elle Macpherson Without Makeup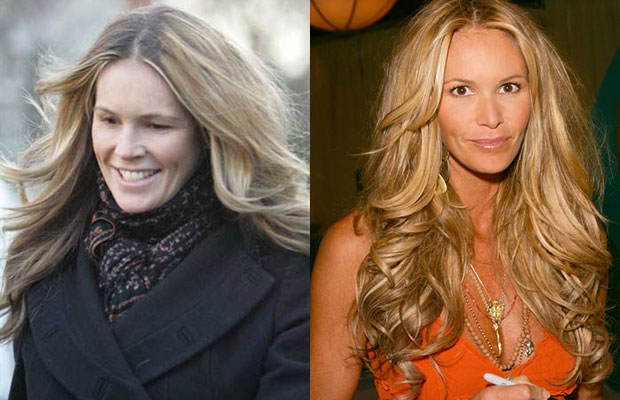 With makeup on, Elle Macpherson is an untouchable supermodel. Without it (see her candid photo above), Macpherson becomes the resident soccer MILF of our ideal neighborhood.
Candice Swanepoel Without Makeup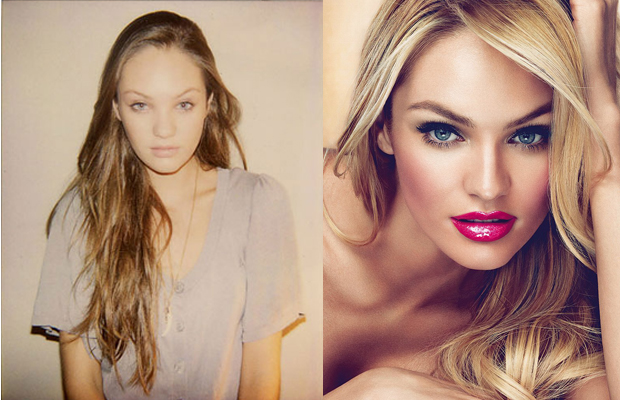 Coco Rocha Without Makeup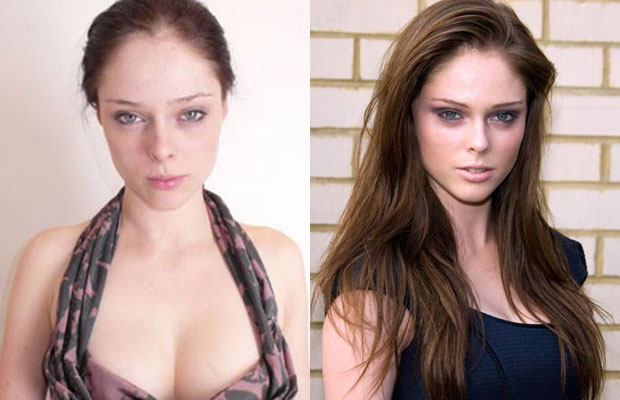 She's still a cutie without makeup, as seen here in the 2010 line-up photo for Louis Vuitton's F/W show.
Claudia Schiffer Without Makeup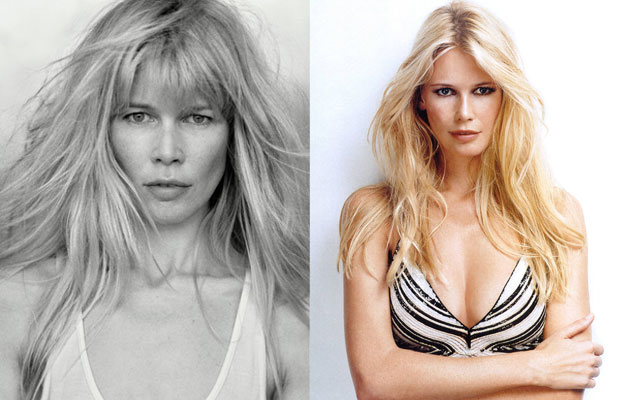 A 39 year-old Schiffer agreed to forego the foundation in this photoshoot for the September 2009 issue of Harper's Bazaar, showing us a simpler side to the supermodel.
Cindy Crawford Without Makeup
There is no bad side to the naturally beautiful Cindy Crawford, as exemplified by her photoshoot for the September 2009 issue of Harper's Bazaar.
Caroline Trentini Without Makeup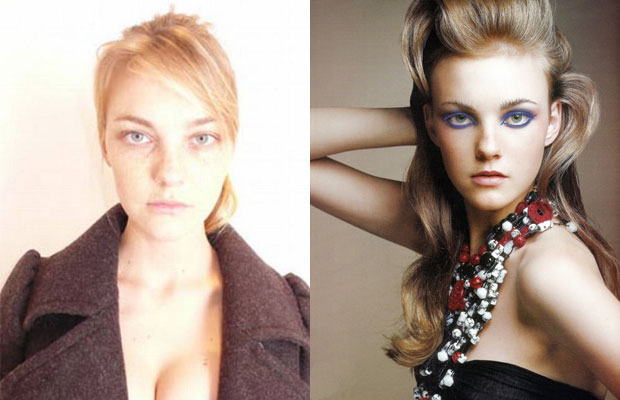 Without makeup in this cast photo for Louis Vuitton's F/W 2010 show, Caroline Trentini's look transforms from porcelain doll-like model to girl-next-door.
Bar Refaeli Without Makeup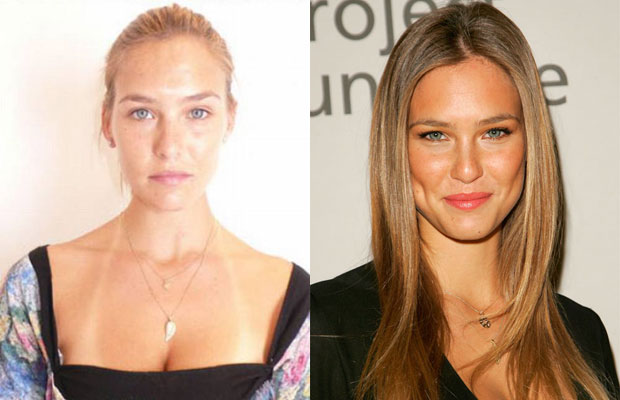 Bar Refaeli's concealer-free cast photo for Louis Vuitton's F/W 2010 runway show proves just how legit she looks even at her most natural.
Amber Valletta Without Makeup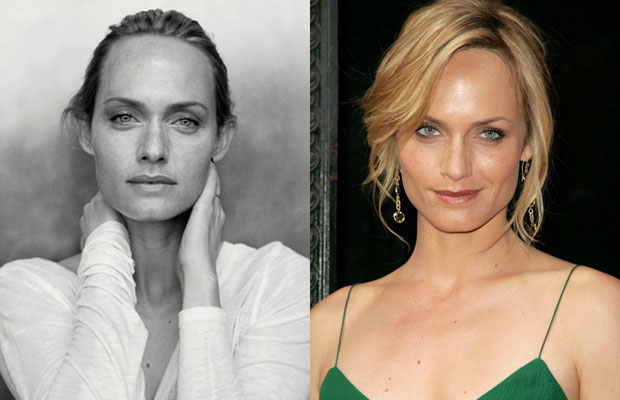 The veteran model, now a star of ABC's Revenge, took a fresh faced photoshoot for Harper's Bazaar's September 2009 issue, making herself the object of envy of all the other women who aren't aging as gracefully.
Miranda Kerr Without Makeup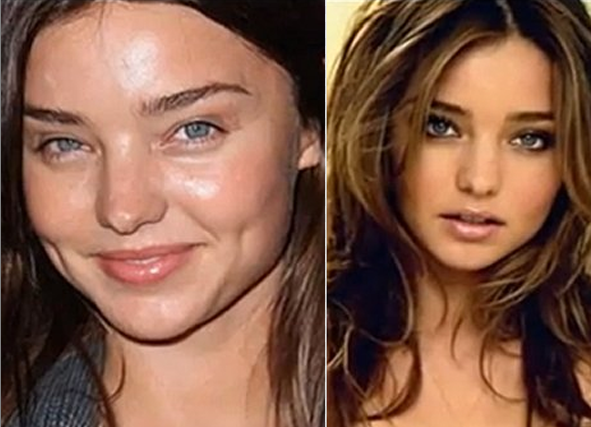 Angel Miranda Kerr appeared bare-faced to a red carpet event. Her skin is famously smooth, even without makeup.
Alessandra Ambrosio Without Makeup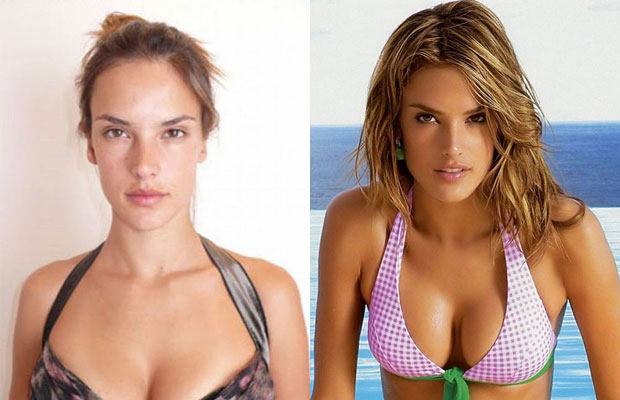 We're convinced that Victoria's Secret Angels have a natural beauty. Just take a look at an au naturale Ambrosio in this photo for Louis Vuitton's F/W 2010 runway show.
Adriana Lima Without Makeup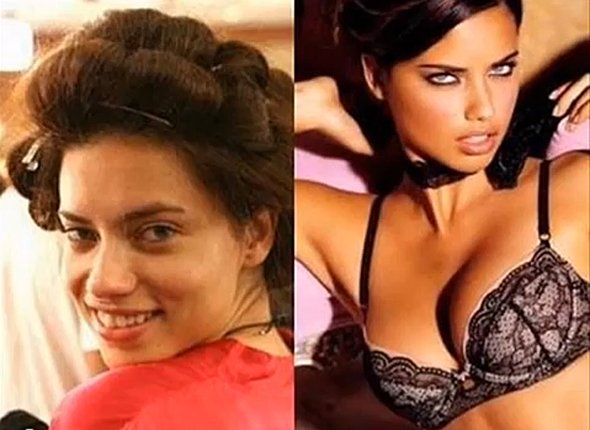 This photo of a makeup-less Adriana Lima was taken just before the Victoria's Secret Fashion Show in 2012.
A Victoria's Secret brand executive famously said that fewer than 100 women worldwide were capable of walking its runway. Now that you have seen what some of these models look like without their makeup, what do you think? Share these photos with others below!