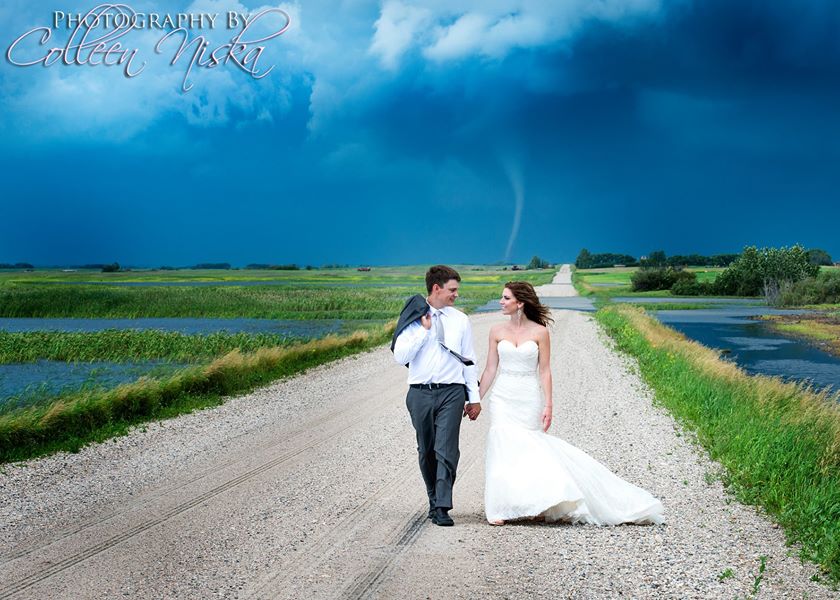 Wedding photographer Colleen Niska was on an outdoor assignment with a couple in Saskatchewan when they received an unexpected guest. A tornado had touched down in the distance during the photo shoot.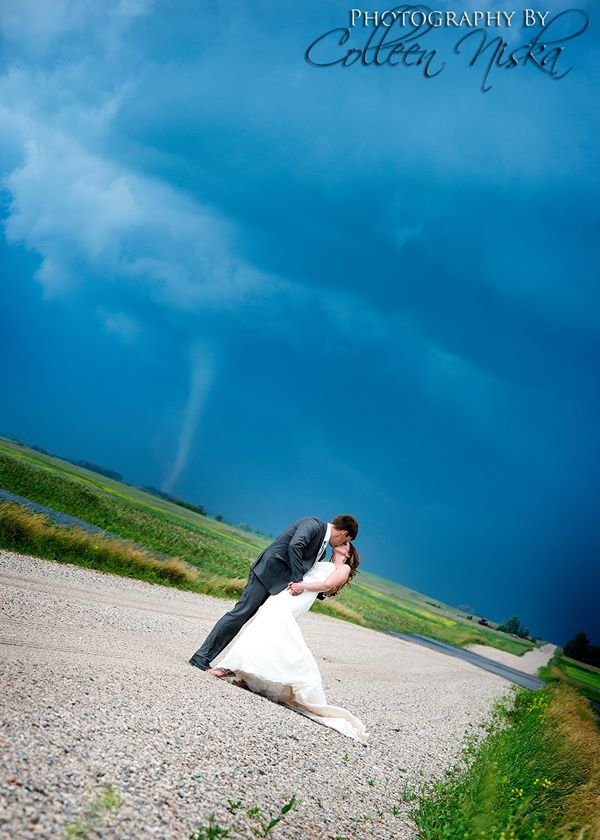 Instead of fretting over the overcast skies, or running for their lives, they decided to continue shooting and ended up with the most spectacular wedding photos ever. They may just outdo this couple's wedding photos.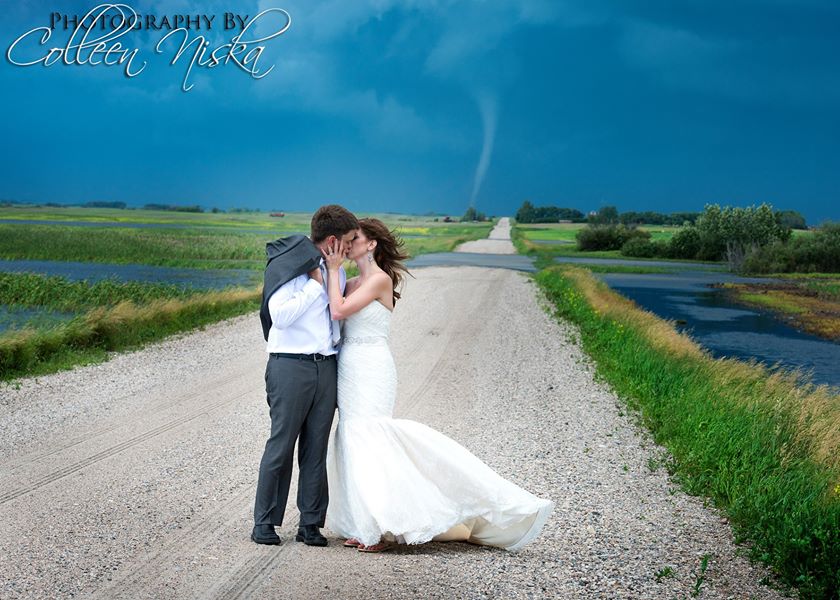 Niska posted the pictures on Facebook, along with the caption "I've dreamed about a day like this!!!!!!!!!!!!!!! Could NOT wait to post these! Pretty sure this will only happen once in my lifetime!". They quickly went viral, amassing over 20,000 Likes and 10,000 Shares in a matter of days.
One commenter sums it up perfectly. "An amazing message for their marriage… love through the storm. Love this!"
Share these amazing pictures with others below!