What's the one common thing every successful person has to deal with?
Rejection.
Steve Jobs was fired from Apple. C.S. Lewis received 800 rejections before he sold his first piece of writing. Lady Gaga was dropped after three months of being signed.
Below are 9 rejection letters that famous people and celebrities once received.
1. U2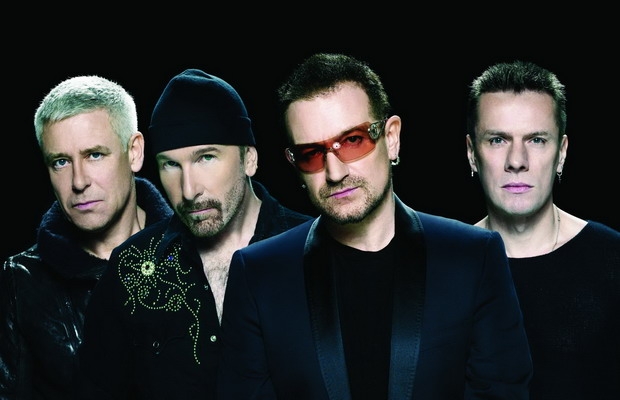 U2 was first formed in 1976, and when the came out with their first single, they were excited to pitch it to RSO Records. However, the record company was less than impressed with the band. Within months, the band was signed with Island Records and released their first international single, "11 O'Clock Tick Tock."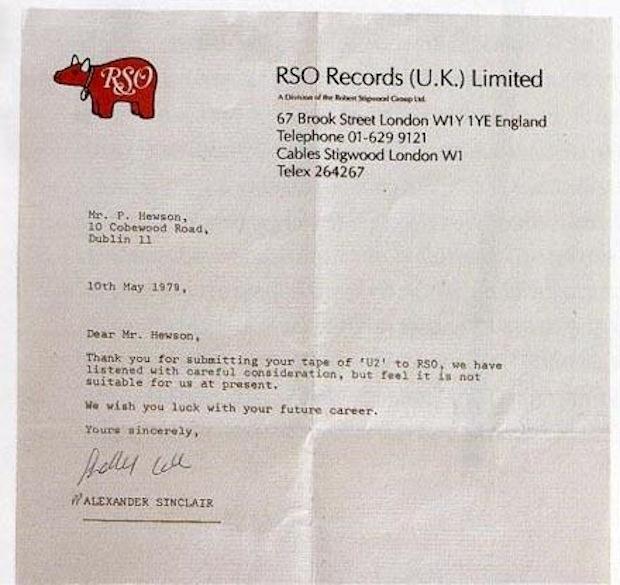 2. Andy Warhol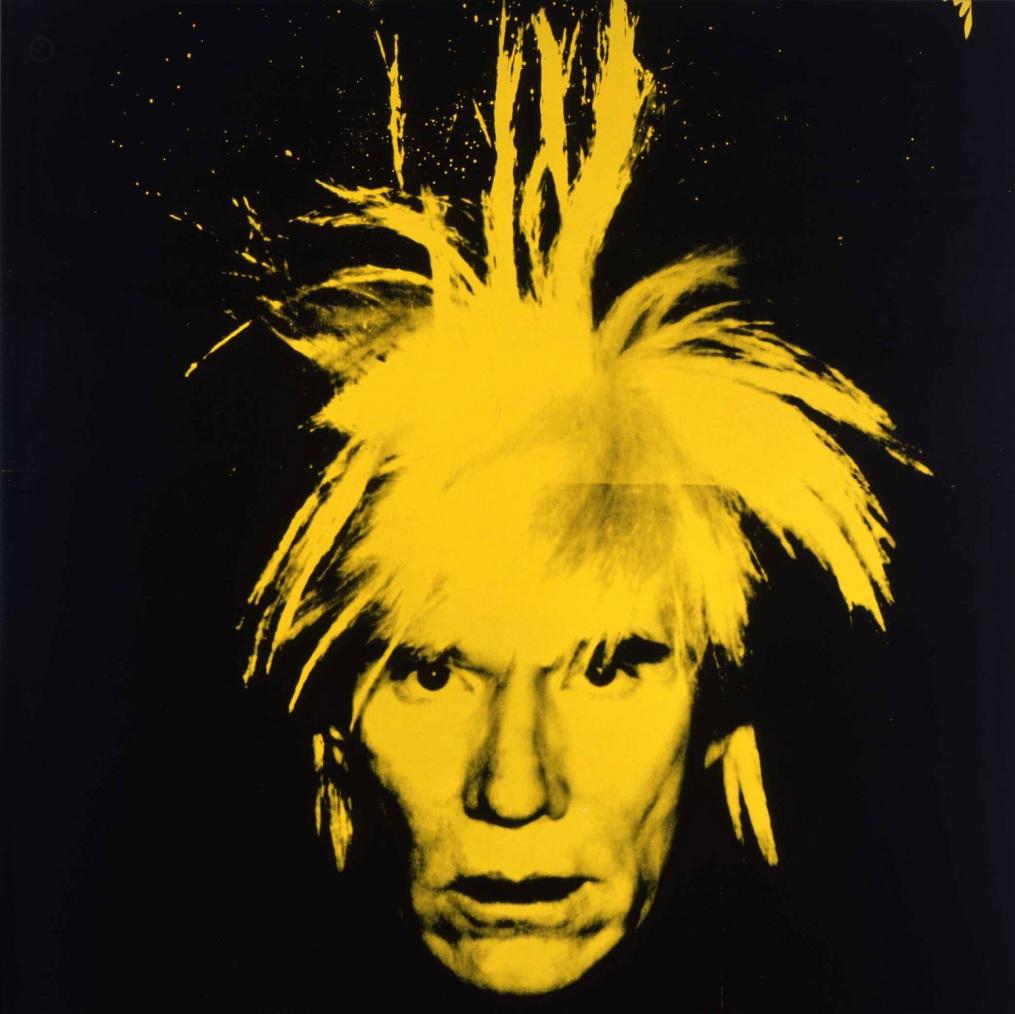 In 1956, artist Andy Warhol gave one of his pieces away to the Museum of Modern Art. For free. And they still rejected it. Obviously, Andy's luck turned around pretty fast. In addition to having his own museum in Pittsburgh, the very museum that rejected him now features 168 of his original art pieces.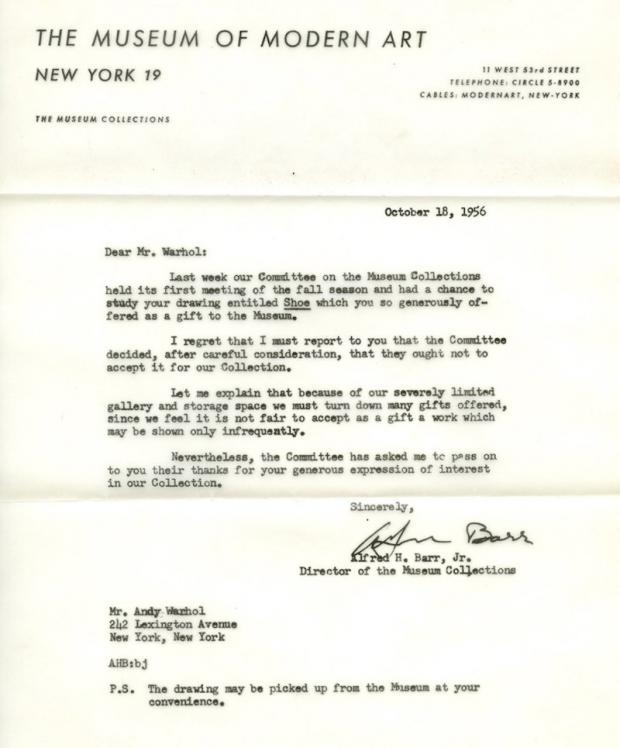 3. Sylvia Plath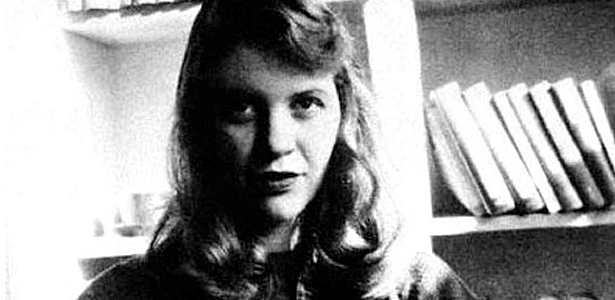 While this one isn't really a complete rejection as much as it is a request for revisions, it's still hard to believe that the now-legendary Sylvia Plath would have experienced anything other than a "yes" for her poem "Amnesiac."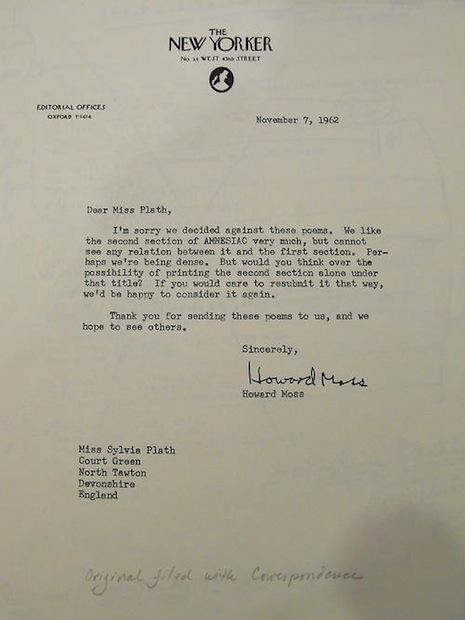 4. Madonna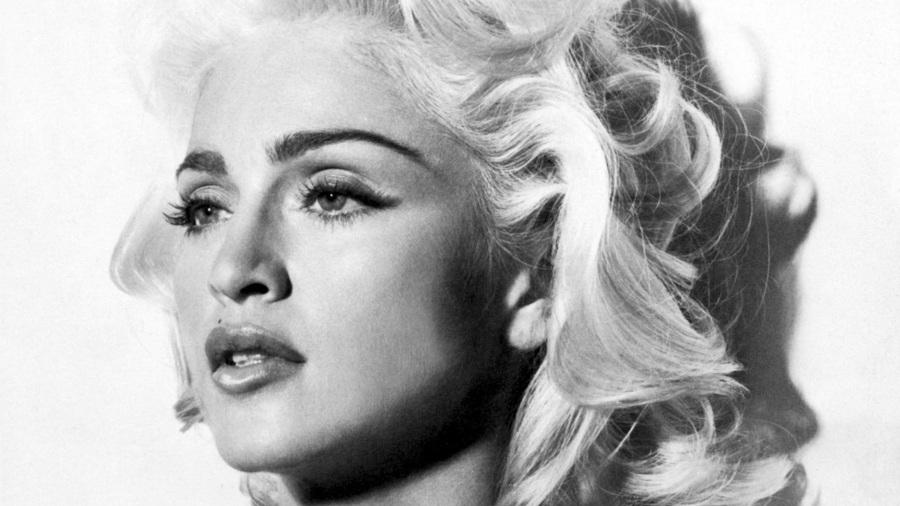 When Madonna signed with Sire Records in 1982, her debut album sold more than 10 million copies worldwide. Clearly the author of this letter to her team would have never thought such a feat possible for an artist who "wasn't ready yet."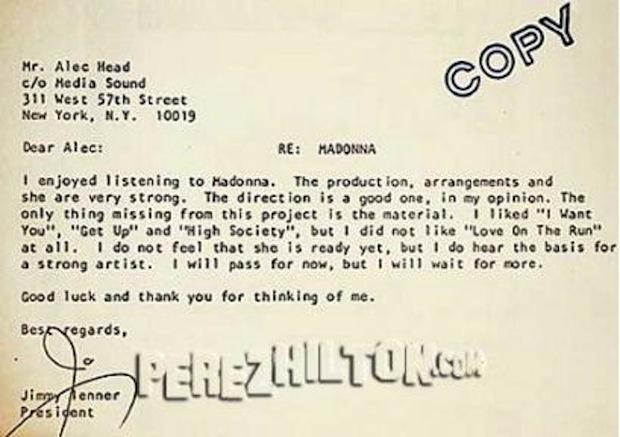 5. Kurt Vonnegut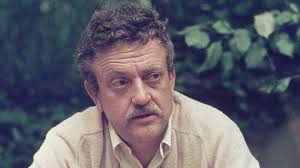 Two writing samples that Kurt Vonnegut sent The Atlantic Monthly in 1949 were deemed commendable, but "not compelling enough for final acceptance." Rather than letting it get him down, the author had the letter framed, and it now hangs in the Kurt Vonnegut Memorial Library in Indianapolis.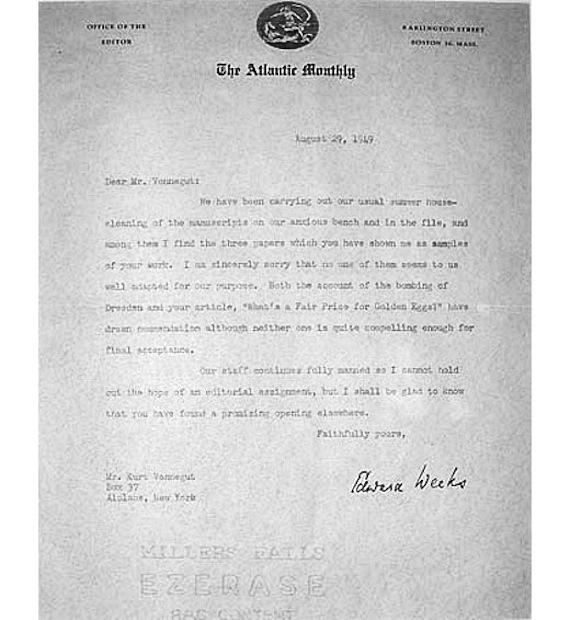 6. Tim Burton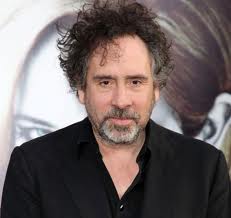 While Tim Burton received praise for his children's book, "The Giant Zlig," when he sent it to Walt Disney Productions, an editor didn't think it would be marketable enough. Just a few years later, though, Disney made Burton an animator's apprentice at the company. Needless to say, it was a good move.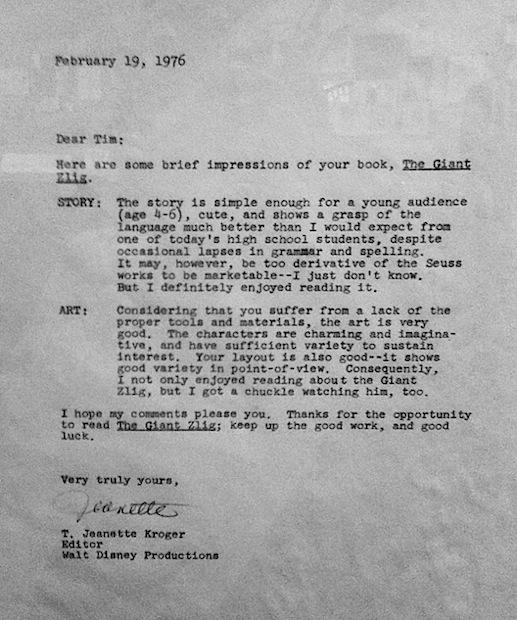 7. Gertrude Stein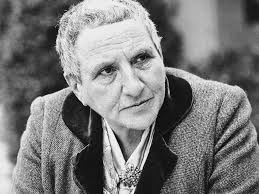 In what might be the snarkiest rejection letter of all time, Arthur C. Fifield turned down Gertrude Stein's manuscript for "The Making of Americans" without even reading it through entirely. Rude.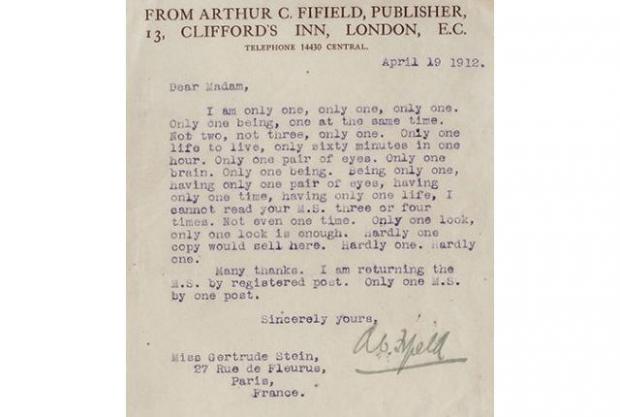 8. Jim Lee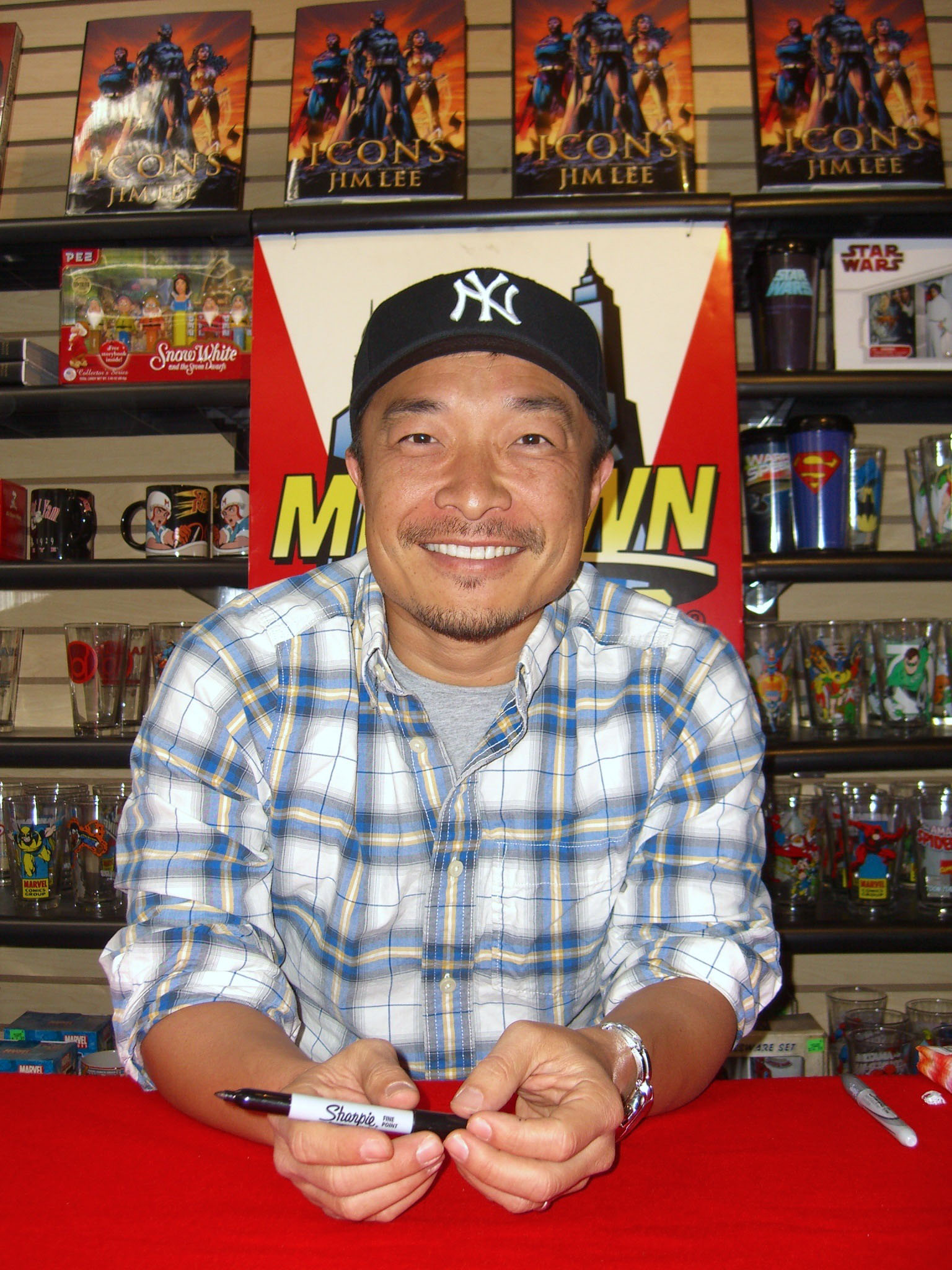 Today, Jim Lee is the co-publisher of DC comics and one of the most famous figures in the comic book industry. But in this letter from Marvel (one of many rejection letters he'd received throughout his life), he was told to reapply "when he had learned to draw hands."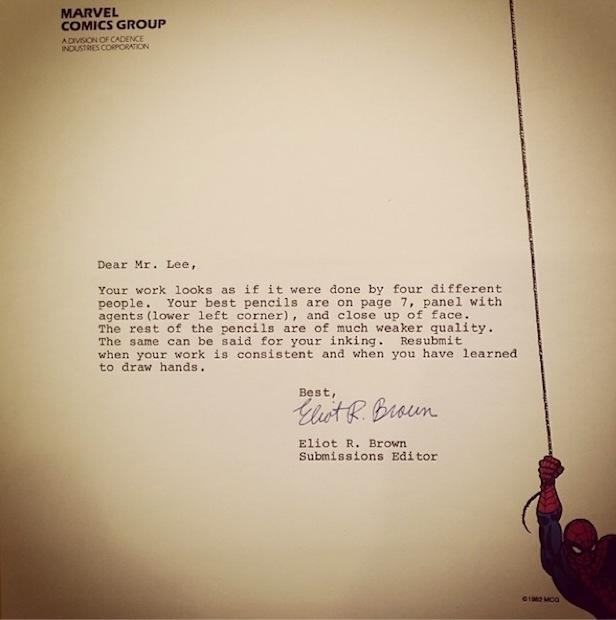 9. Stieg Larsson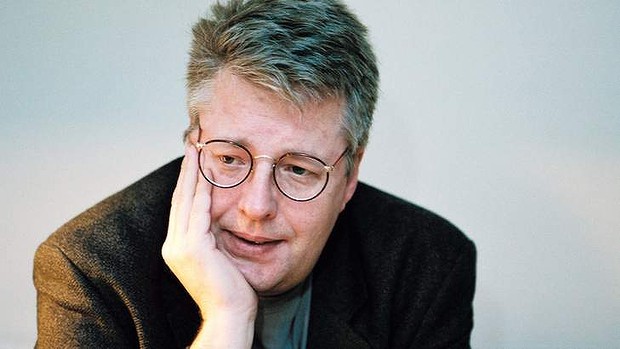 If you can't read Swedish, this is a letter to Stieg Larsson, the man behind the award-winning "Millennium" trilogy (The Girl with the Dragon Tattoo, The Girl Who Played with Fire, The Girl Who Kicked the Hornets' Nest), telling him that he wasn't good enough to be a journalist. He didn't live long enough to see his own success with his incredible books, but I'm sure those in charge at the Joint Committee of Colleges of Journalism in Stockholm are kicking themselves.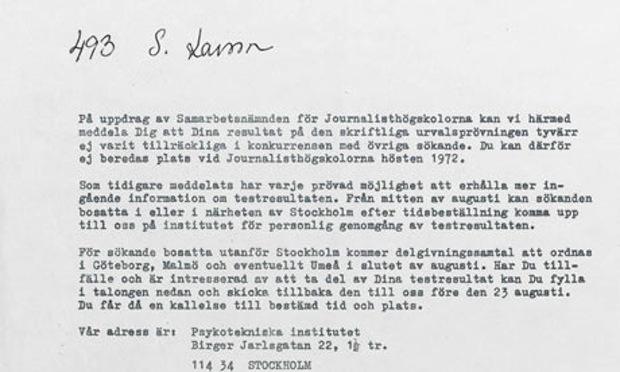 Share this story to remind your friends never to give up on their dreams.