From graphic designer Martin Vargic comes the most detailed map of the Internet known to man. This fascinating, ultra-high-resolution fictional map represents the online world and various technology companies with land masses scaled using actual traffic data from Alexa.
Amazingly, the map was drawn free hand, directly into Photoshop.
Apart from the full map of the internet, the artwork also includes 4 minimaps showcasing NSA surveillance, most used social networks, most used internet browser, and worldwide internet penetration, list of Alexa Top 500 websites, quick timeline of the Internet History, top software companies and much more!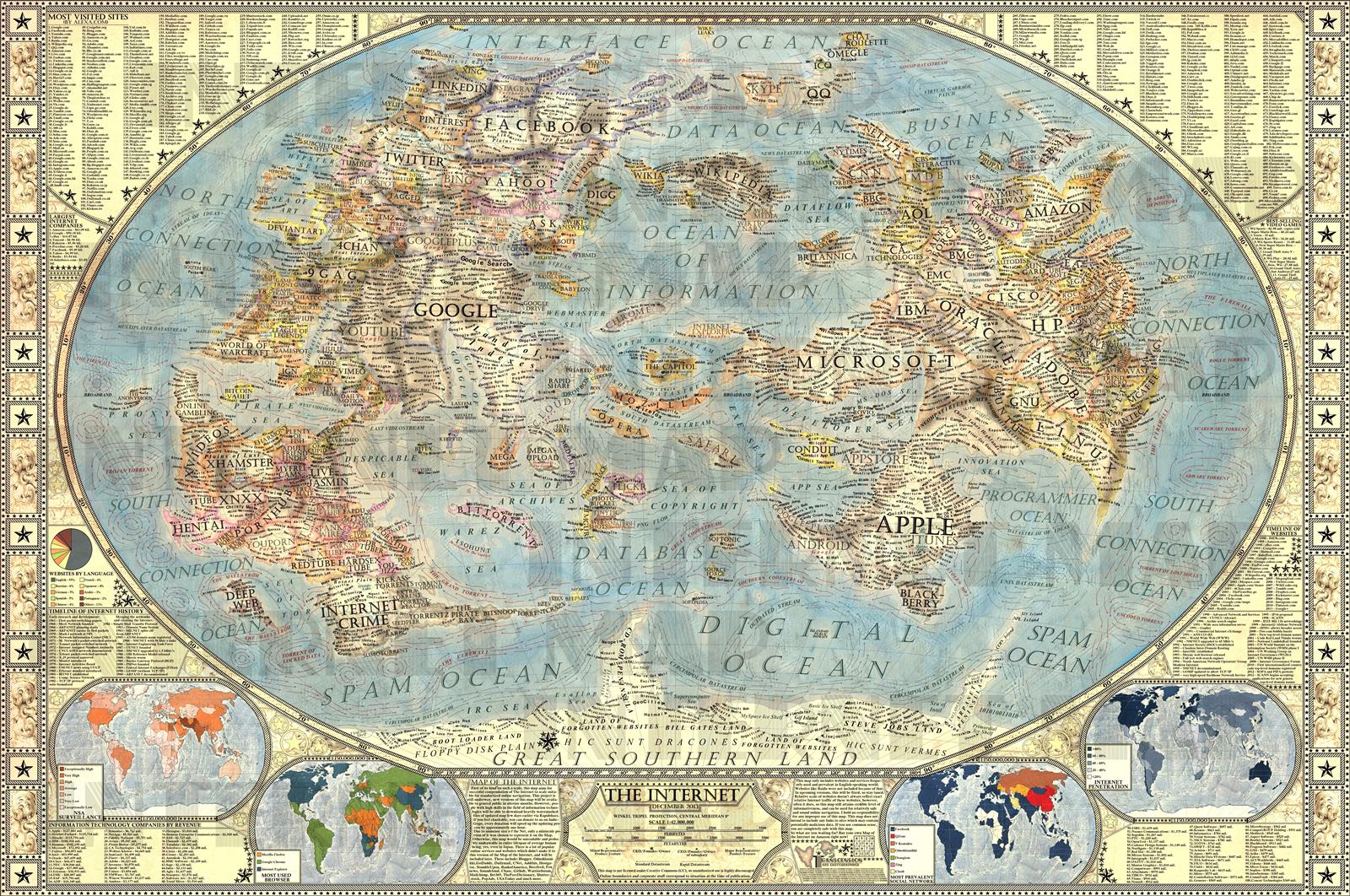 Here's the entire map in all its glory. Click the image above to view it in a better resolution. Don't forget to share this epic map with your friends!
via JaySimons