One fast food fan decided to check an item off his bucket list by putting together a McEverything of every sandwich on the menu.
Created by McDonald's aficionado, Nick Chapman, the staggering three-foot tall tower of cheese, meat, sausage, bacon, chicken, egg and fish was made from all the lunch and breakfast menu items available on the menu of his local Wauwatosa, Wisconsin, McDonald's.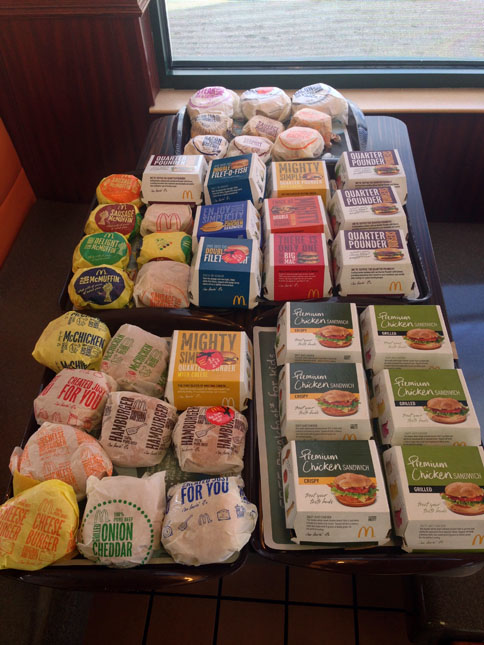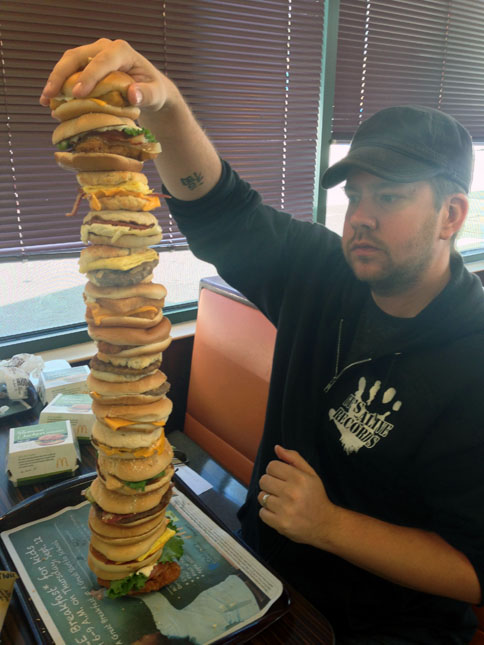 Held together by "lots and lots of bamboo skewers" and packing over 20,000 calories, the McEverything cost him $140.33, including an extra dollar for – ironically – a Diet Coke.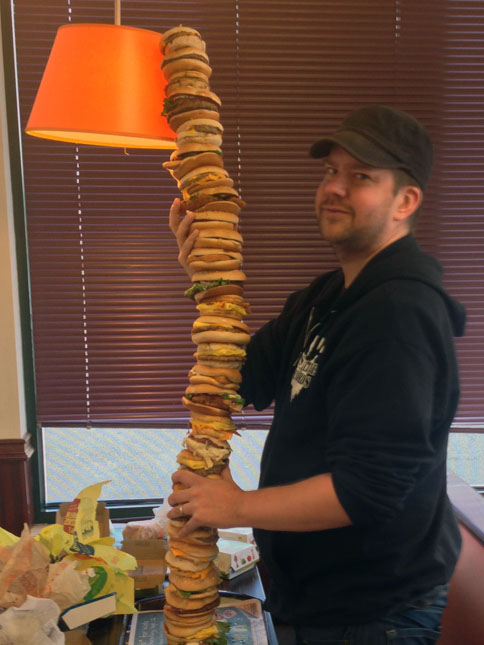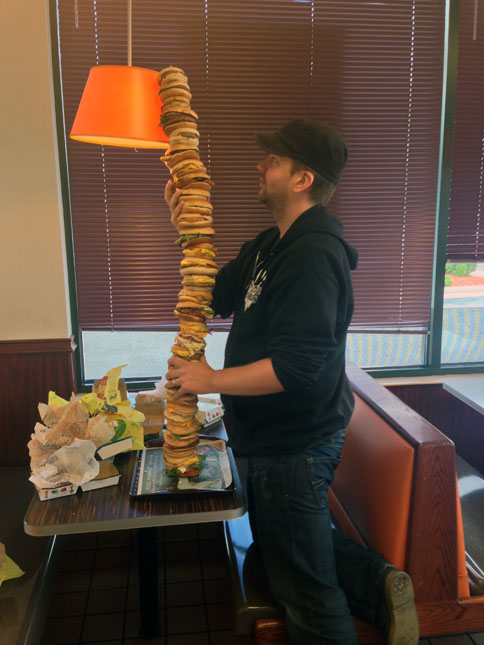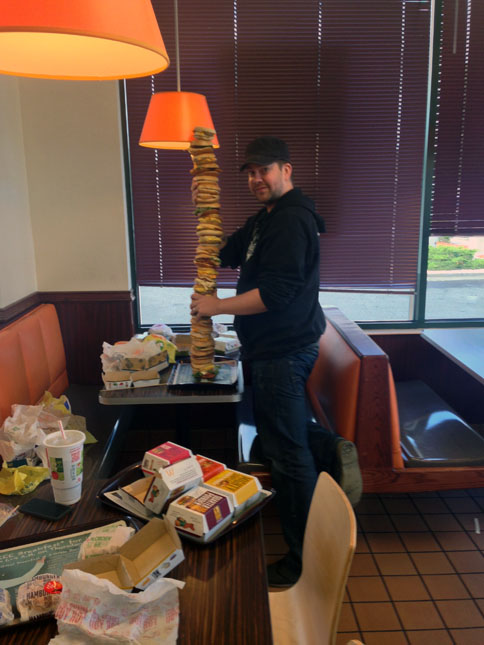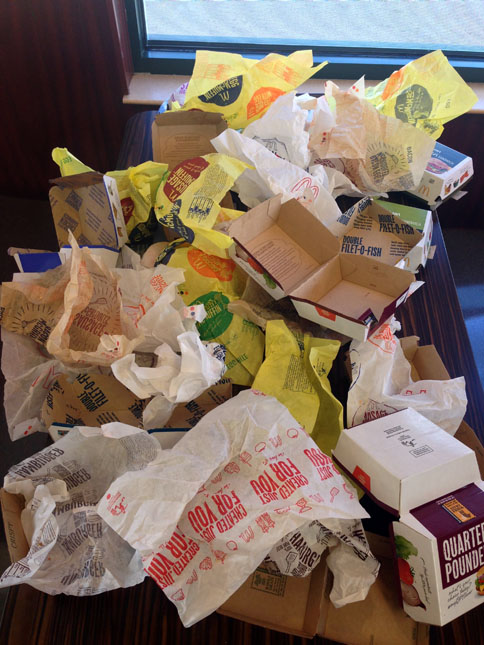 Apparently, Chapman went on to finish the burger over 3 days.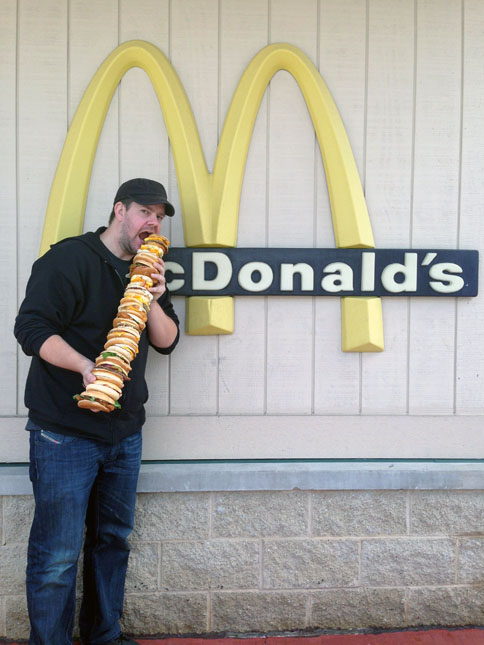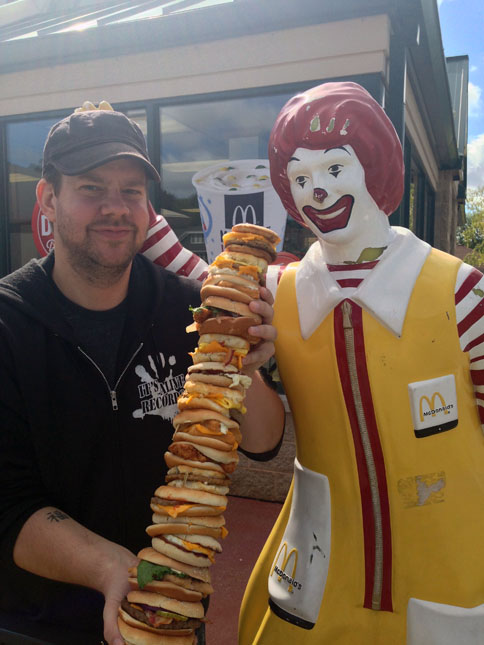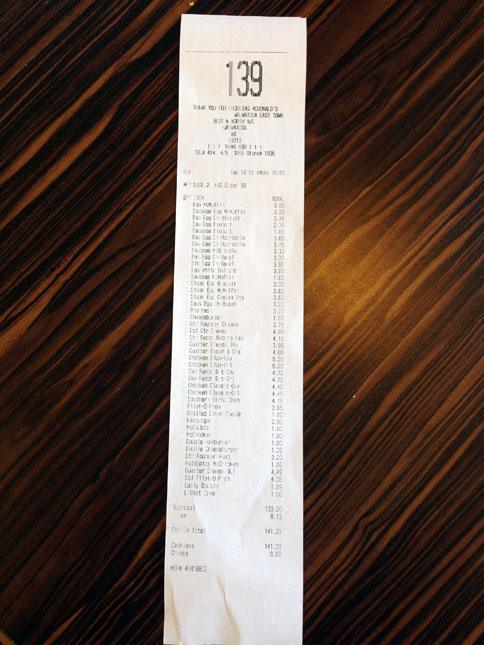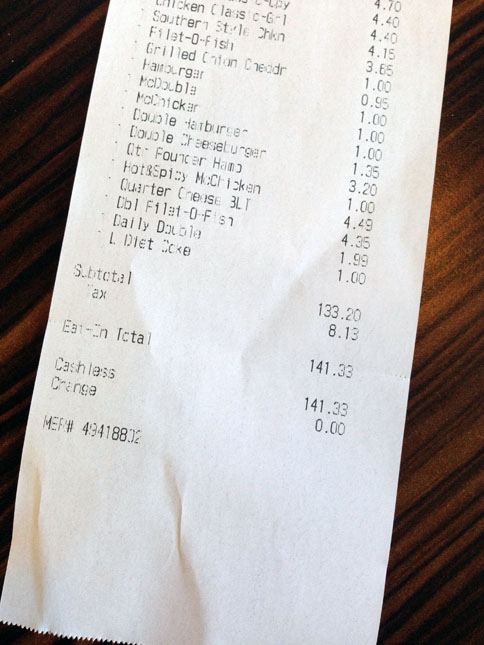 Via Dudefoods
Share this epic burger creation with all your friends!