Celebrities often know how to shock and surprise their fans. They may get into relationships with other stars simply to increase their fading star power, or to catapult themselves to fame.
Remember when hunky Ryan Reynolds was engaged to Alanis Morissette? Did you know that before Angelina, Jennifer and even Gwyneth, Brad Pitt had dated another famous actress?
Here are some of the oddest celebrity couples you won't believe dated in real life.
Nick Lachey and Kim Kardashian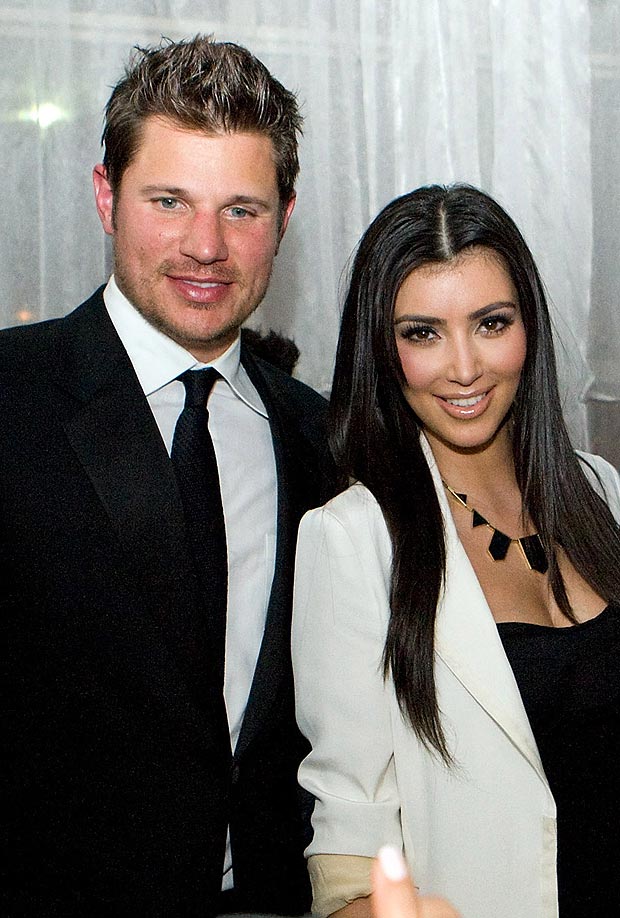 After the 98 Degrees singer's high-profile divorce from first wife Jessica Simpson, Nick Lachey briefly dated Kim Kardashian in 2006. He later hinted that Kim, then an unknown stylist, had used him to get famous. He said, "We went to a movie. No one followed us there. Somehow, mysteriously, when we left, there were 30 photographers waiting outside."
Christina Applegate and Brad Pitt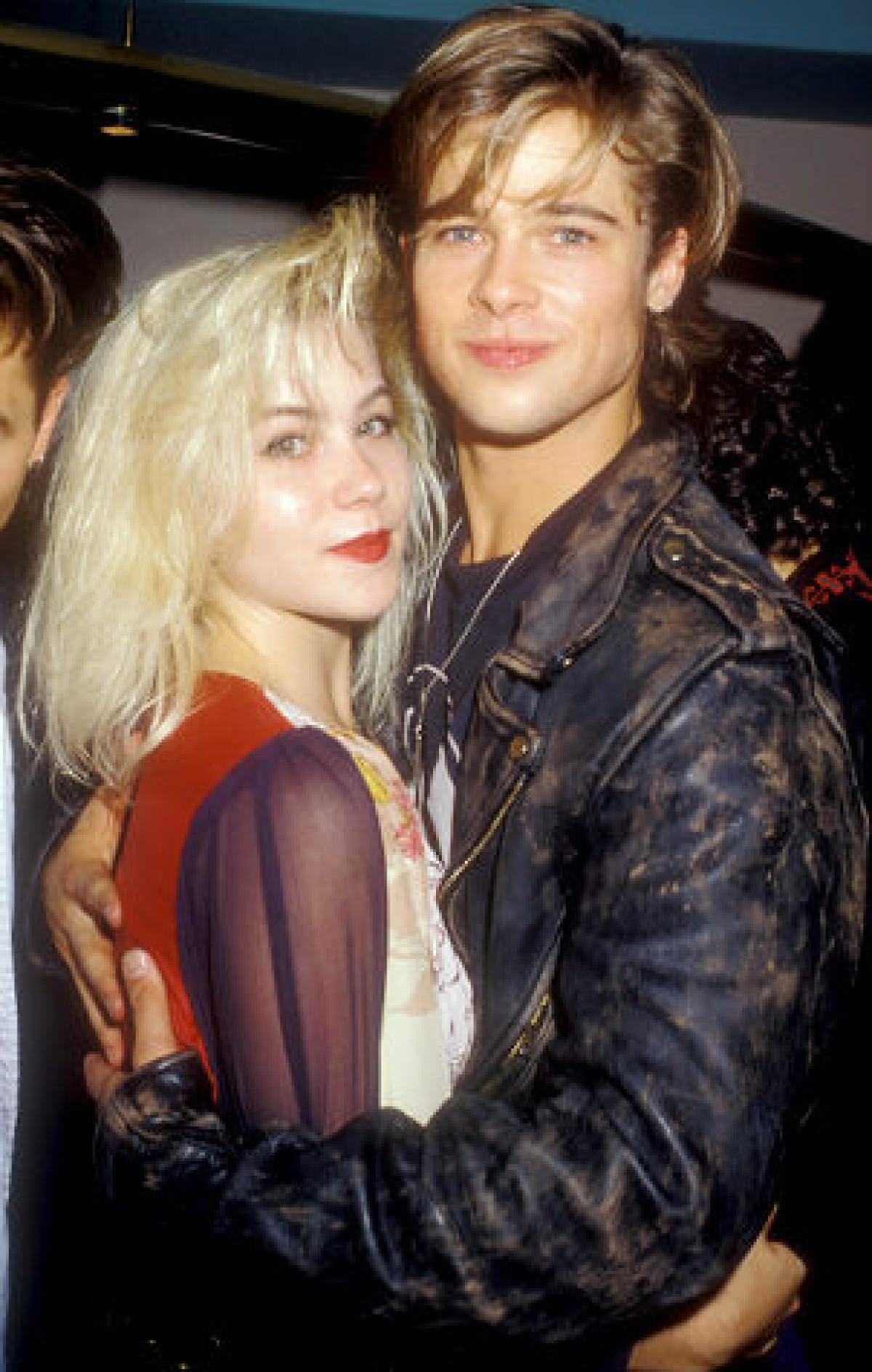 It's hard to imagine Brad Pitt with anyone other than Angelina Jolie or Jennifer Aniston. He had known Christina Applegate since she was a teenager and eventually tried to be more than friends. Christina took Brad to the MTV Movie Awards in 1989 but she then ditched him there and left with another guy!
Danielle Fishel and Lance Bass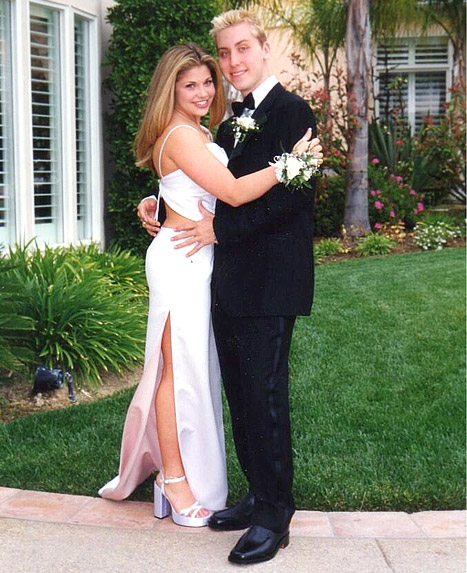 Former 'N Sync singer Lance Bass took actress Danielle Fishel to her high school prom – more than six years before he came out as gay. The two had dated in high school.
Alanis Morissette and Ryan Reynolds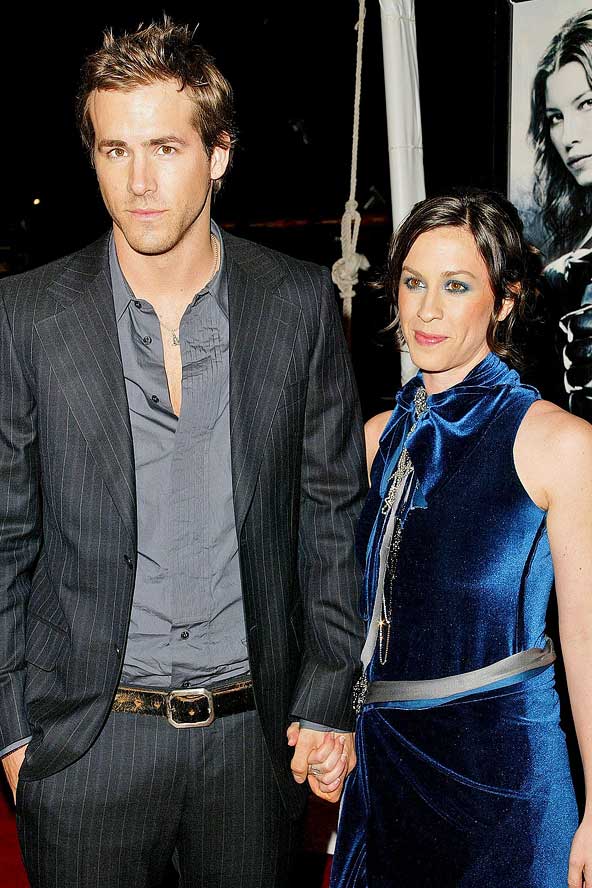 Ryan Reynolds was engaged to Canadian singer Alanis Morissette but the two never made it down the aisle. The couple called the engagement off in early 2007. Months later, Ryan dated Scarlet Johansson and married her in 2008. That union ended in late 2010.
Scarlett Johansson and Sean Penn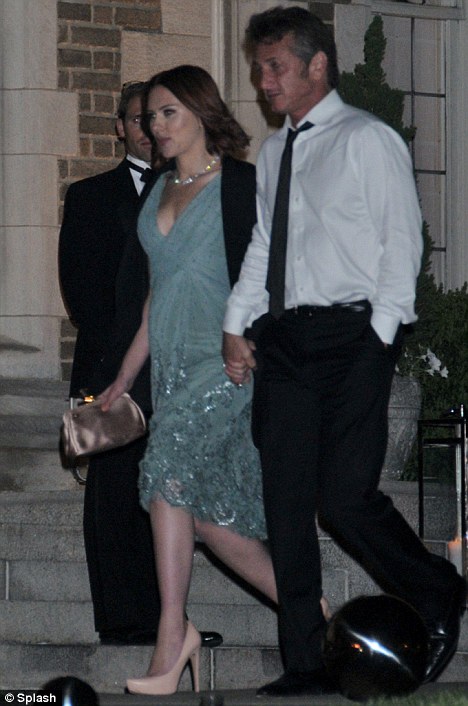 Just a few short months after Scarlett split from husband Ryan Reynolds, she dated actor Sean Penn. They were snapped holding hands after the White House Correspondents' Dinner in Washington in 2011. The relationship proved short-lived, and the couple called it quits after four months.
Tom Cruise and Cher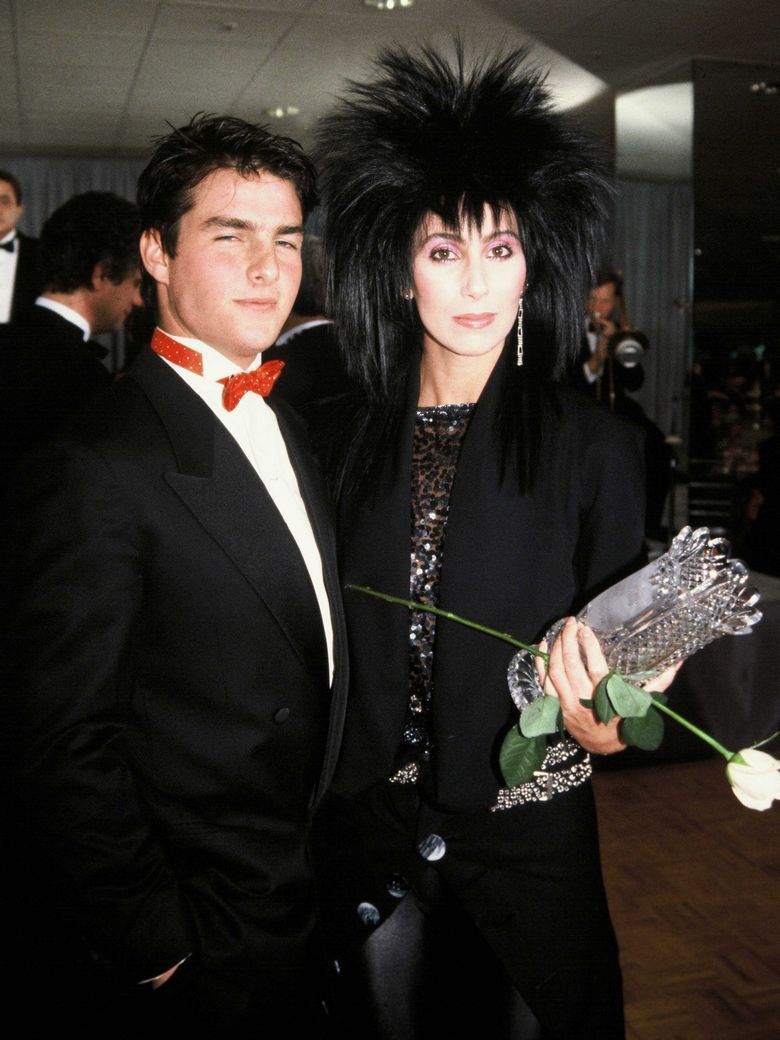 Way back in the 1980s, Cher and Tom Cruise enjoyed a fling. In a recent interview, the 67-year-old singer ranked Tom among her Top 5 Lovers list, and claimed that their relationship had gotten "hot and heavy" back in the day. She also dated Val Kilmer in the 80s. Wonder if he made that list?
Tyra Banks and Seal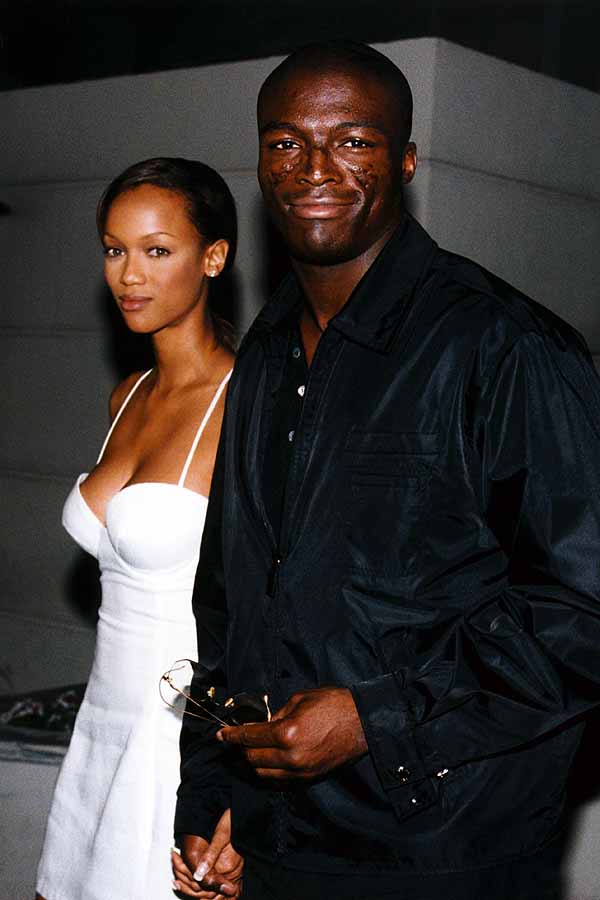 Before marrying Heidi Klum, Seal dated Tyra Banks in 1996. The guy definitely has a thing for Victoria's Secret Angels!
50 Cent and Chelsea Handler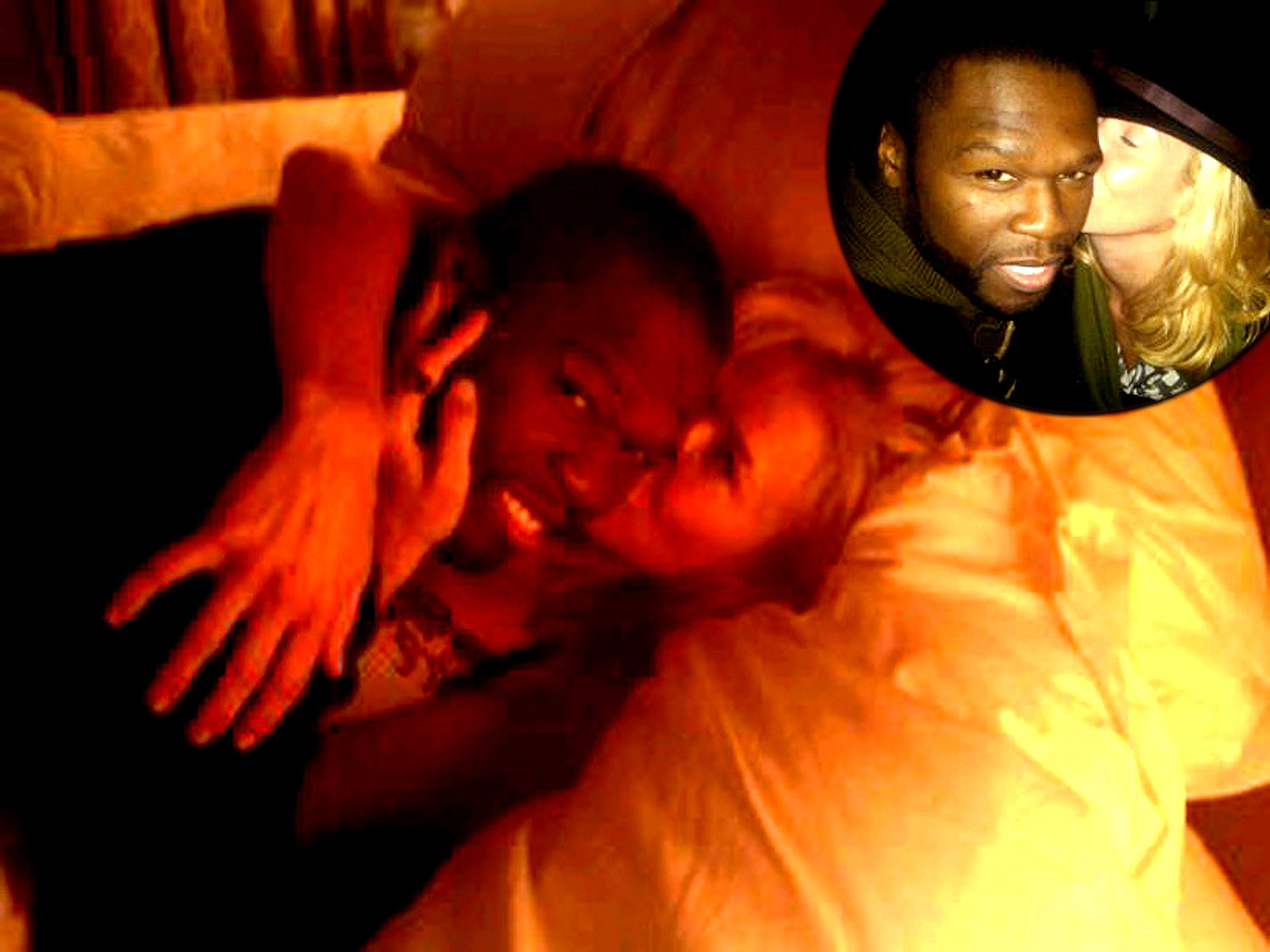 After meeting for the first time on her late-night talk show in 2009, Chelsea Handler and rapper 50 Cent had a brief romance. The couple ended things when 50 came clean that he had been in contact with his former flame, Ciara, whom Chelsea was due to interview on her show the following day.
Ashton Kutcher and January Jones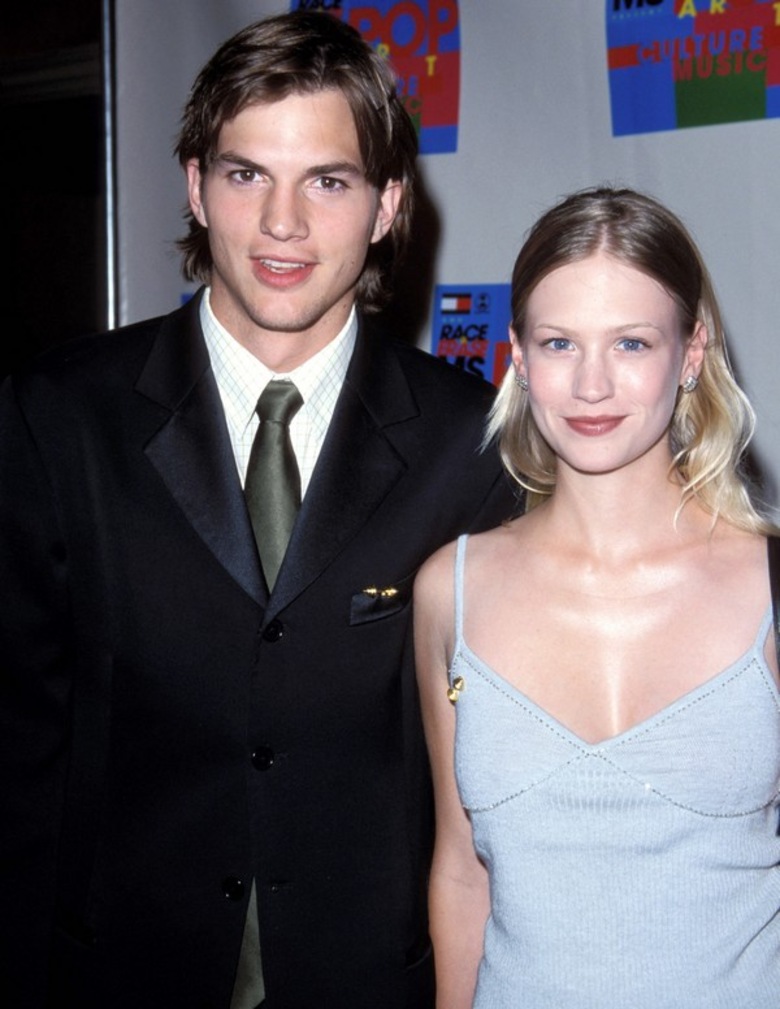 After Ashton Kutcher and January Jones met each other during a photo shoot when they both worked as models, they started dating from 1998 to 2001. Both were relatively unknown at the time. Interestingly in 2011, we heard rumors that the two resumed their relationship while Ashton was still married to Demi Moore.
Danny Boyle and Rosario Dawson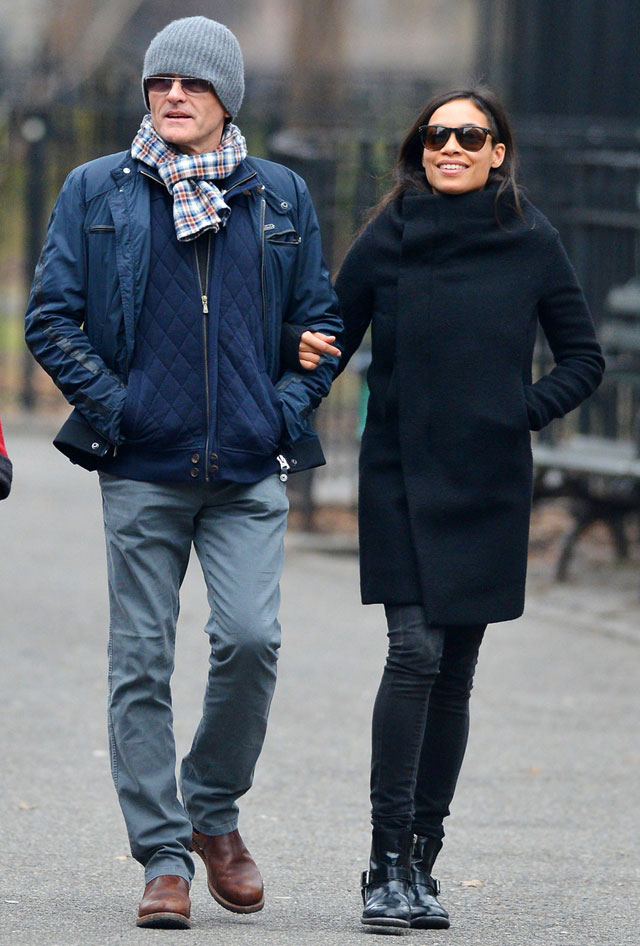 Rosario Dawson started dating her director Danny Boyle, who is 23 years her senior, after production wrapped on their film, Trance. She admitted she made the first move. The romance fizzled out months later.
David Spade and Julie Bowen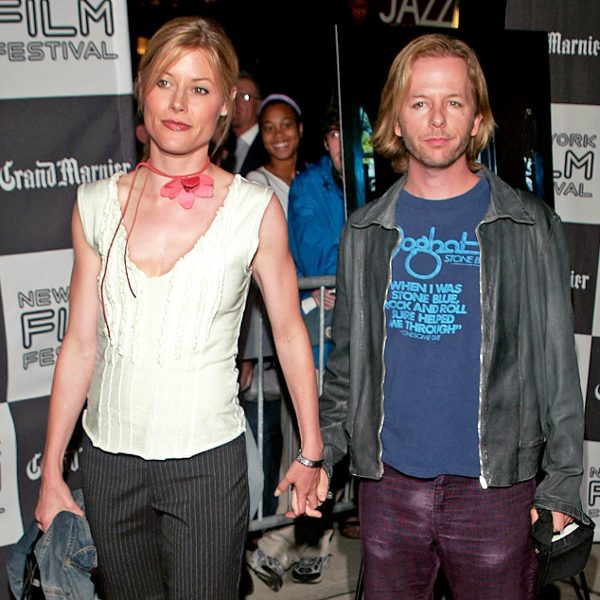 The two dated in 2002, when David Spade was starring on the hit sitcom Just Shoot Me!, and Julie Bowen had yet to find fame. These days it's Julie who's enjoying big fame as the Emmy-winning star of Modern Family, while David's star has started to fade.
Drew Barrymore and Christian Bale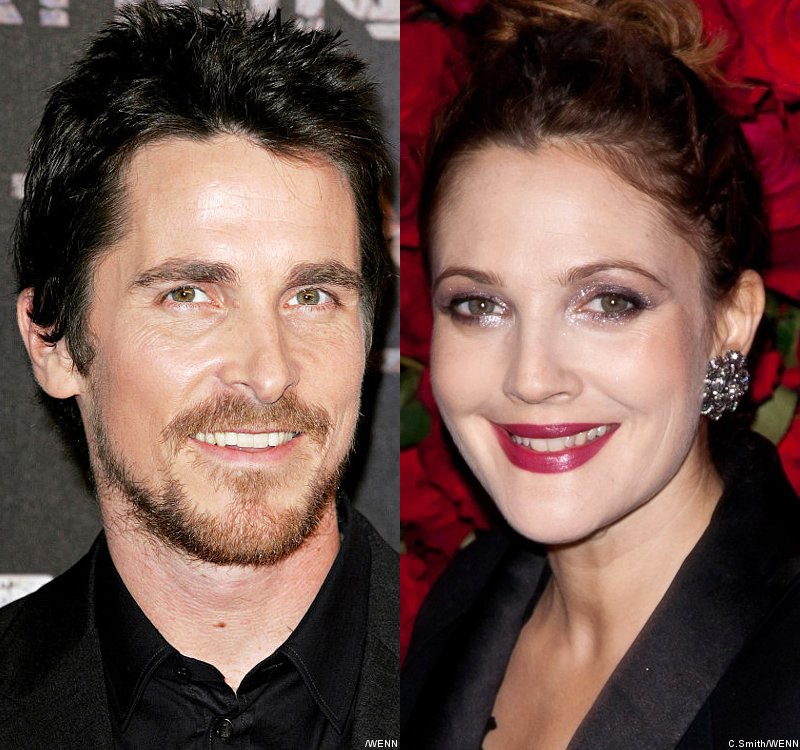 The Dark Knight Rises star reveals that the two went out as teens. And it was allegedly Barrymore who put an end to their teenage courtship. "We went to see some bloody awful horror film, and that was the end of it," Bale said in an interview. "She never called again."
Drew Barrymore and David Arquette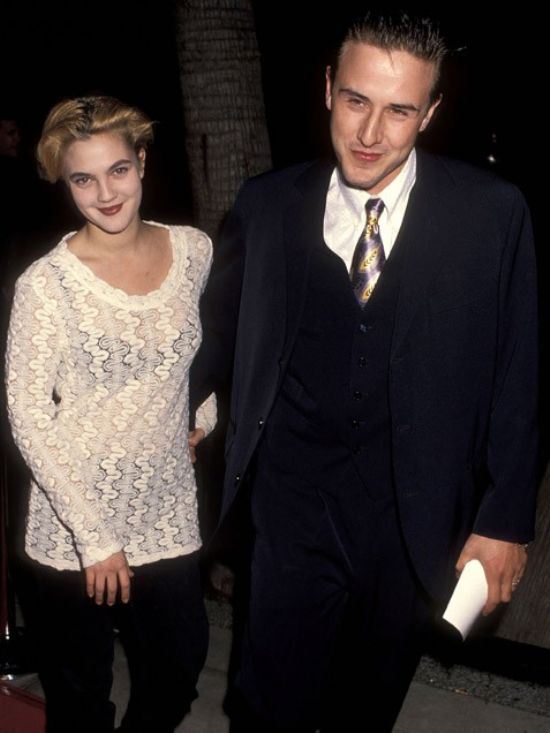 Long before they costarred in Scream and Never Been Kissed, Drew Barrymore and David Arquette were briefly linked in 1991.
Justin Timberlake and Alyssa Milano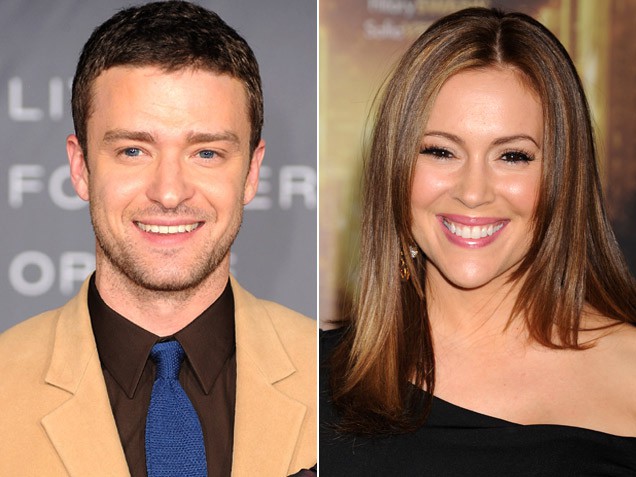 Justin and Alyssa Milano had a brief relationship in 2002. They made a cute couple, but decided to split after just a few months.
Lisa Kudrow and Conan O'Brien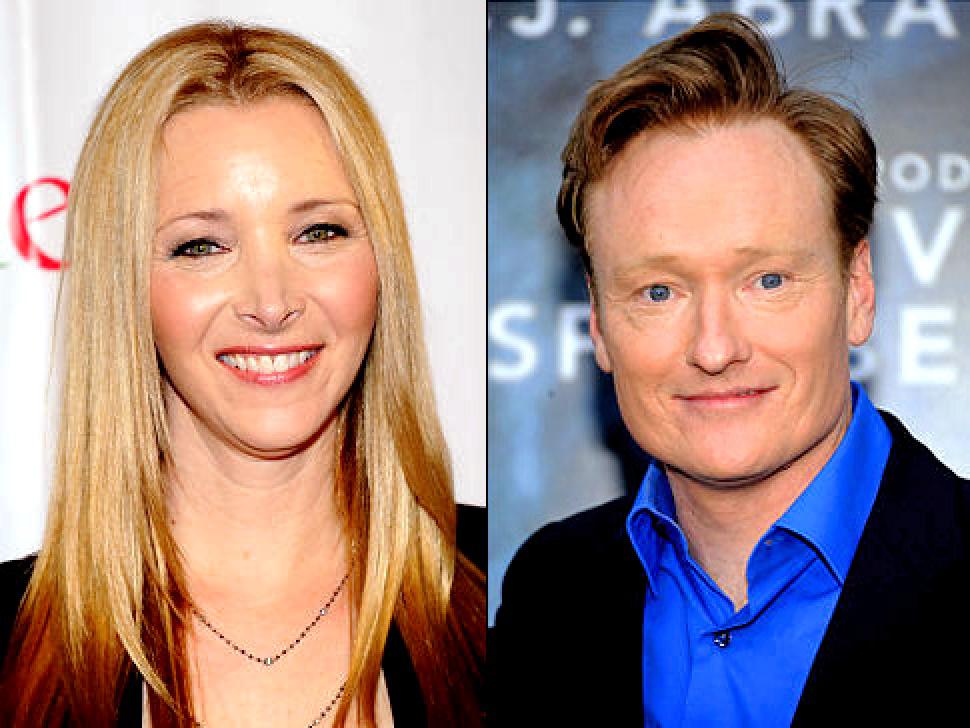 They may just be "Friends" now, but Lisa Kudrow credits one-time beau Conan O'Brien for inspiring her in her acting career. After an initial setback left her debating her career choice, it was the nighttime talk show host who encouraged her to stick it out.
Matthew Morrison and Kristen Bell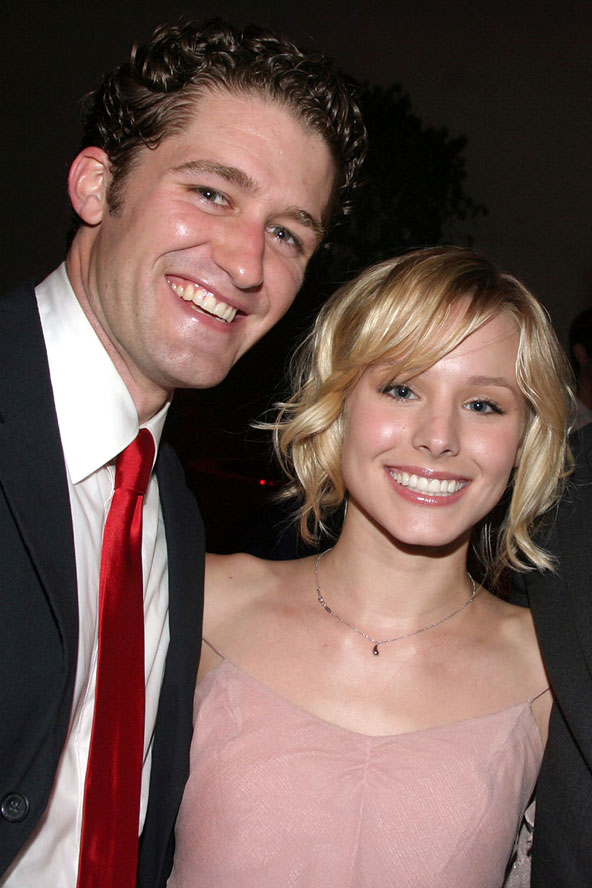 While studying at New York University's Tisch School of the Arts, actress Kristen Bell met Glee hunk Matthew Morrison and the two had a whirlwind romance. Who knew?
Nicolas Cage and Brooke Shields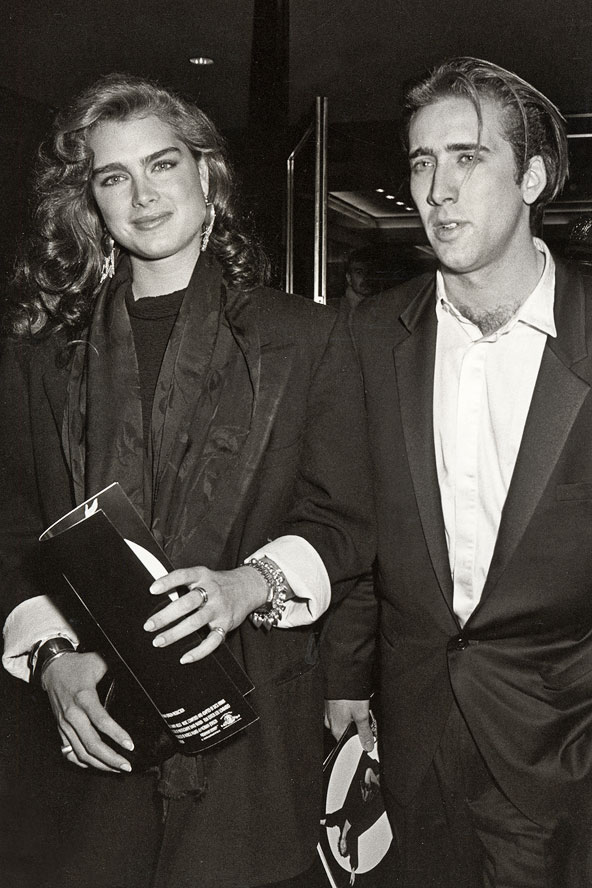 Former child star Brooke Shields had a brief romance with Nicolas Cage back in the eighties. They split in 1988 after dating for around a year.
Sandra Bullock and Matthew McConaughey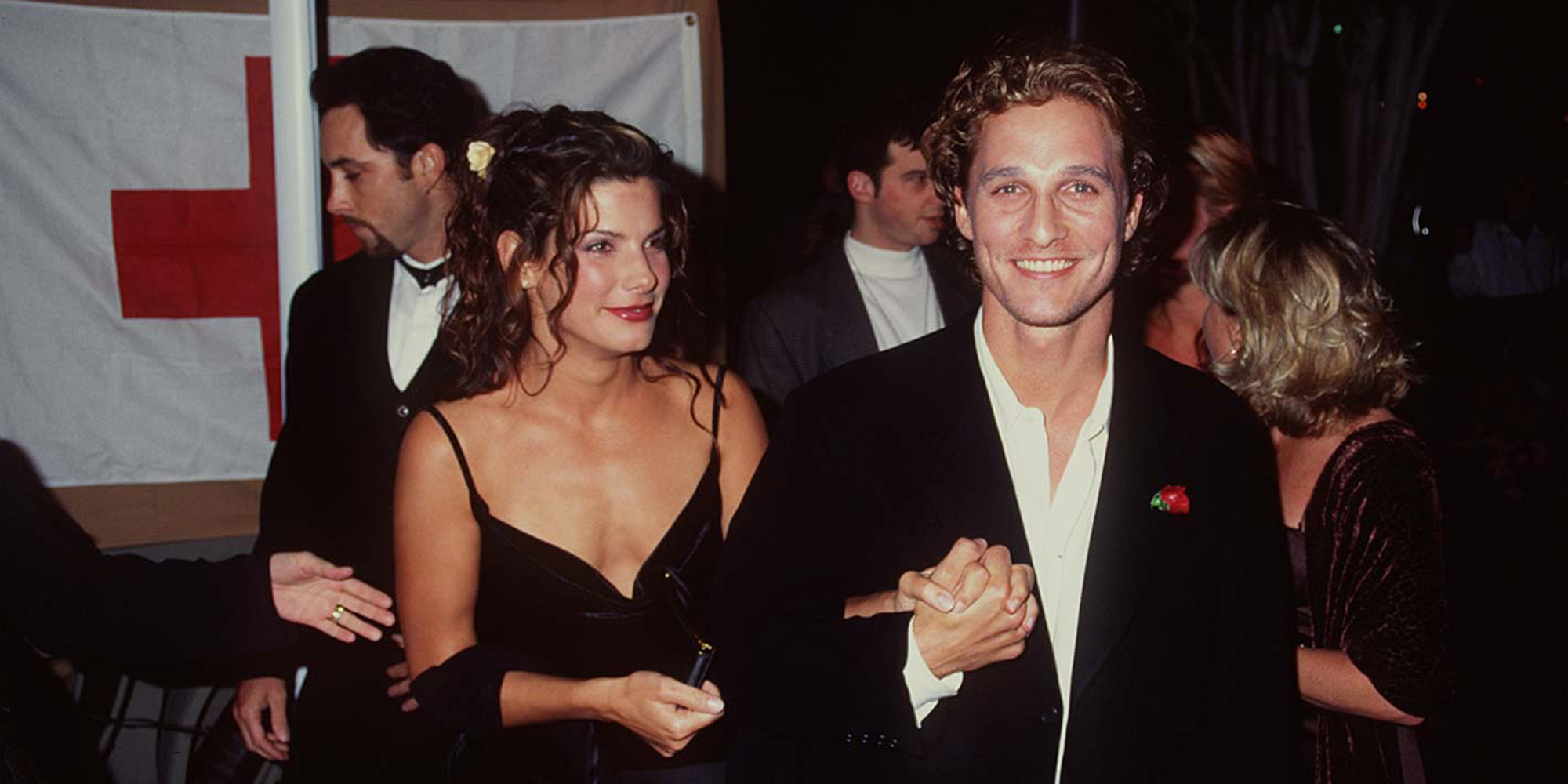 Sandra Bullock and Matthew McConaughey dated after meeting on the set of A Time To Kill. Even though it didn't work out between them romantically, Sandra and Matthew remained friends. Matthew "honored" her with a "Decade of Hotness" prize at the Guys Choice Awards along with Hugh Grant and Keanu Reeves in 2014.
Tyra Banks and Will Smith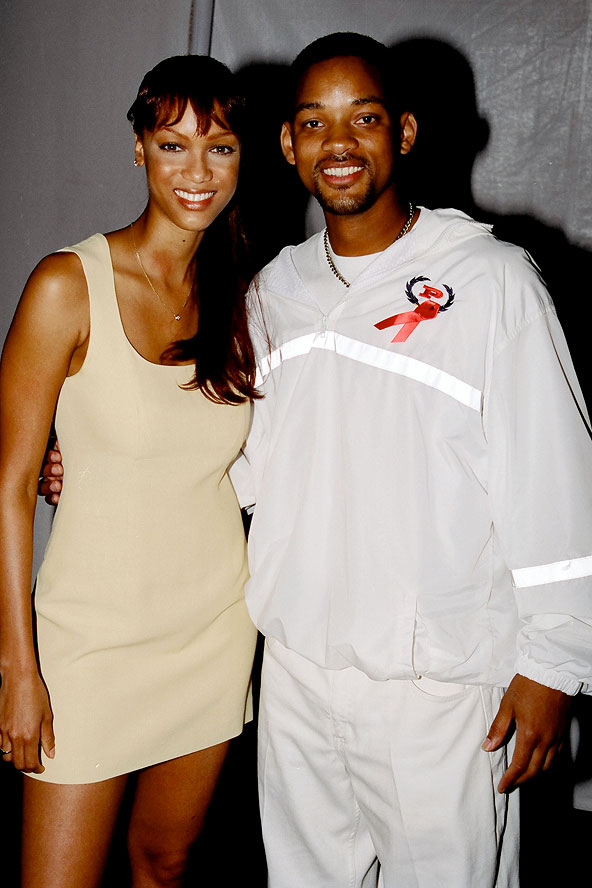 Shortly before he hooked up with his wife Jada Pinkett, Will Smith and Tyra Banks had a year-long romance after the supermodel appeared in a few episodes of The Fresh Prince of Bel-Air in 1993.
Sarah Jessica Parker and Michael J. Fox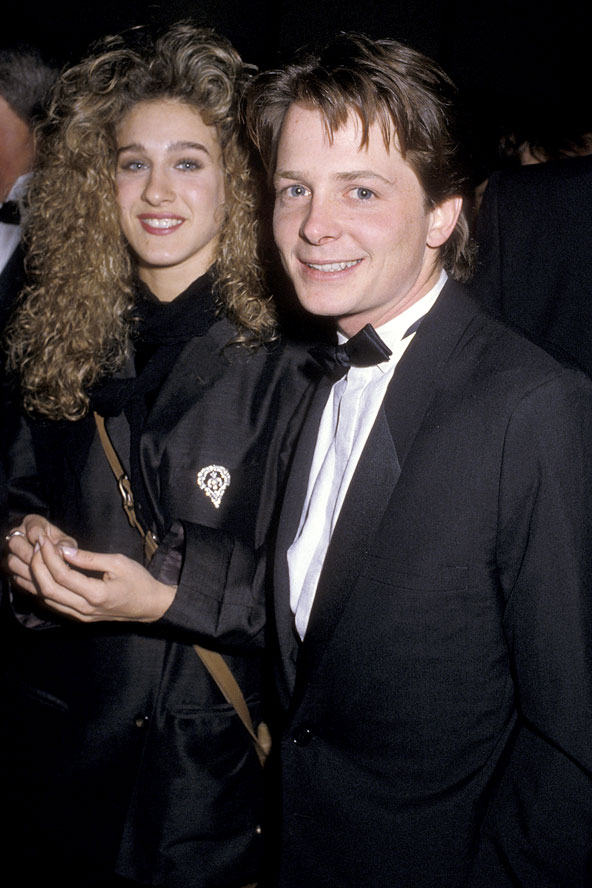 These TV stars were rumored to have dated for a year at the height of their 1980s fame.
Simon Cowell and Carmen Electra
Simon and Carmen, who were co-judges on Britain's Got Talent, were spotted holding hands and making out over dinner at a Los Angeles restaurant. The music mogul spilled the beans on the former Baywatch star to Ryan Seacrest, saying: "She's not my girlfriend. We're people who date. She's adorable, isn't she?"
Rihanna and Shia LaBeouf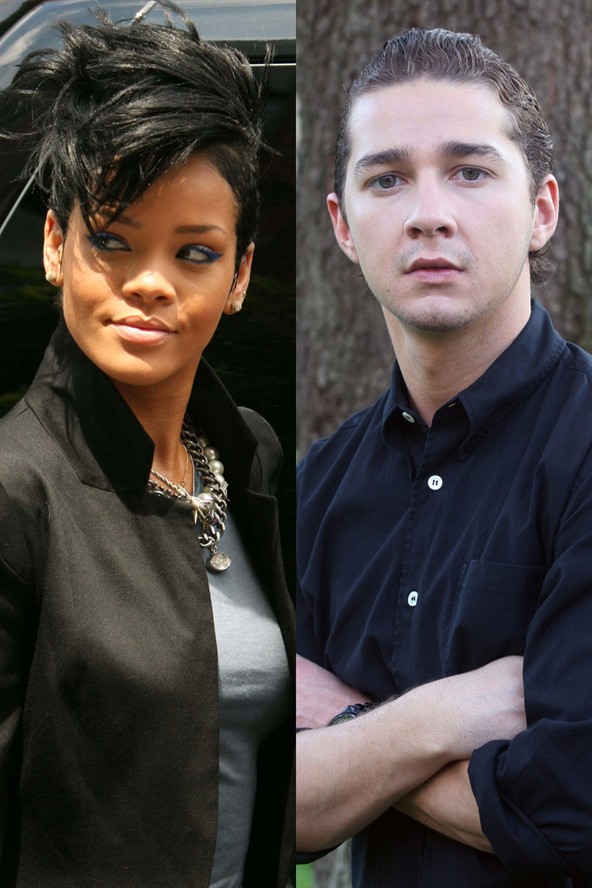 Actor Shia LaBeouf and Barbadian pop princess Rihanna went out on one date in 2007, but the spark wasn't there, he claimed. We can certainly see why.
Did any of these odd Hollywood couples surprise you? Can you think of any other bizarre celeb couple? Share them with others below.