5. Mothership Thunderstorm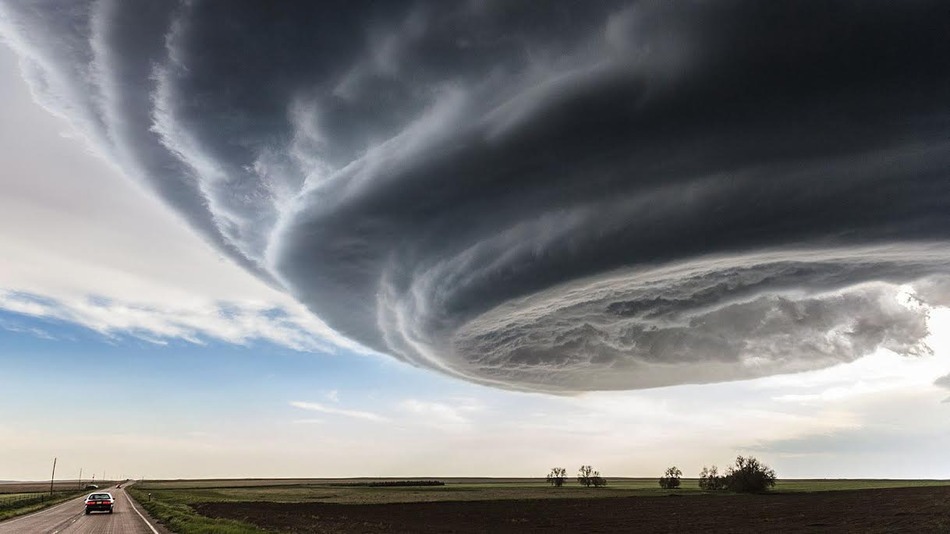 This stunning shot of a mothership supercell was taken by Marko Korošec in eastern Colorado on May 28, 2013. The picture won first place in the 2014 National Geographic Traveler Magazine Photo Contest. Technically known as low precipitation supercells, these storms are known to storm chasers as "motherships." These storms have a persistent, rotating updraft and they can spawn tornadoes and drop large hail as well as rain. Their hallmark, though, is their otherworldly appearance.
Read more about this stunning yet crazy UFO-looking tornado.